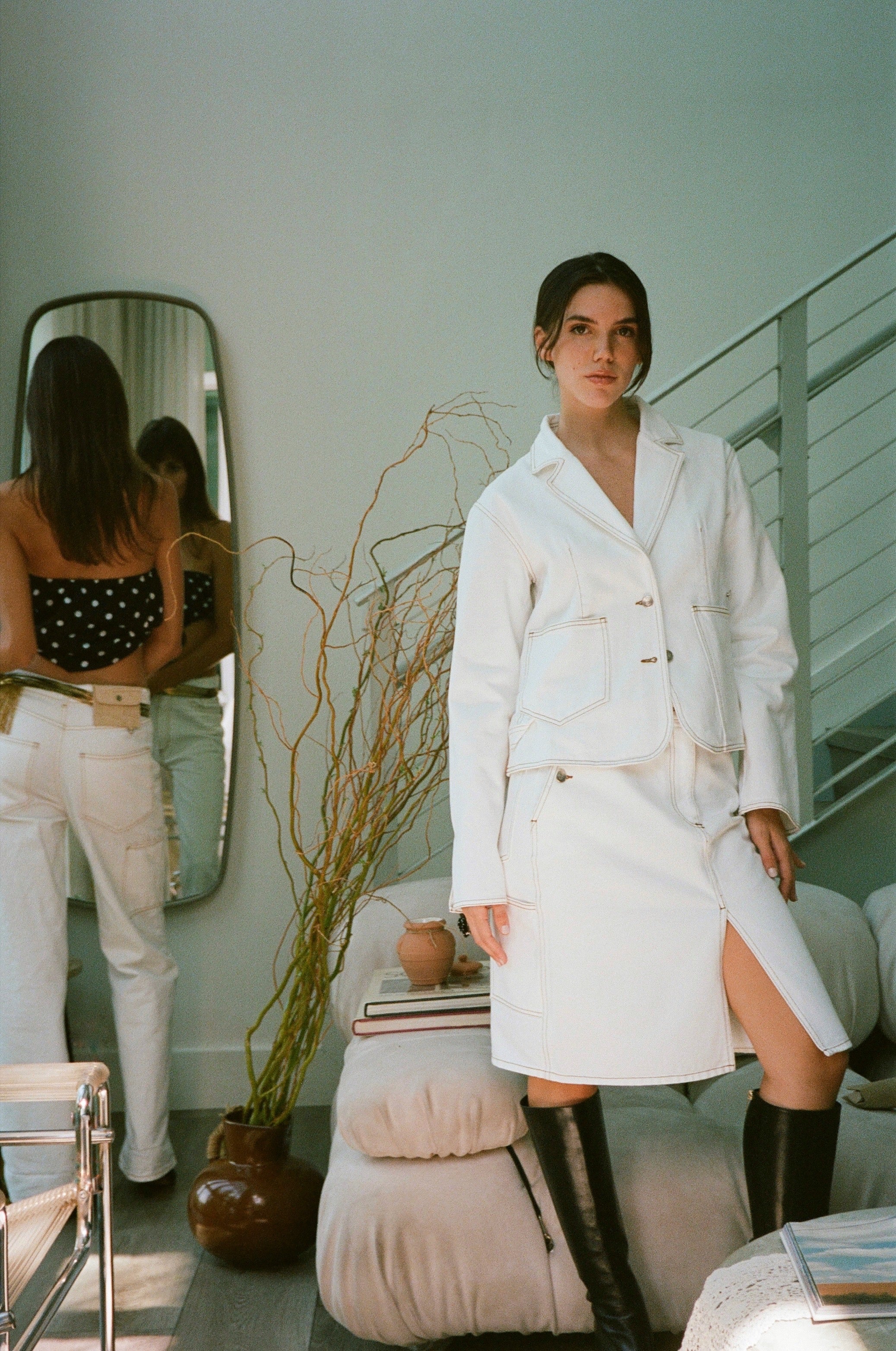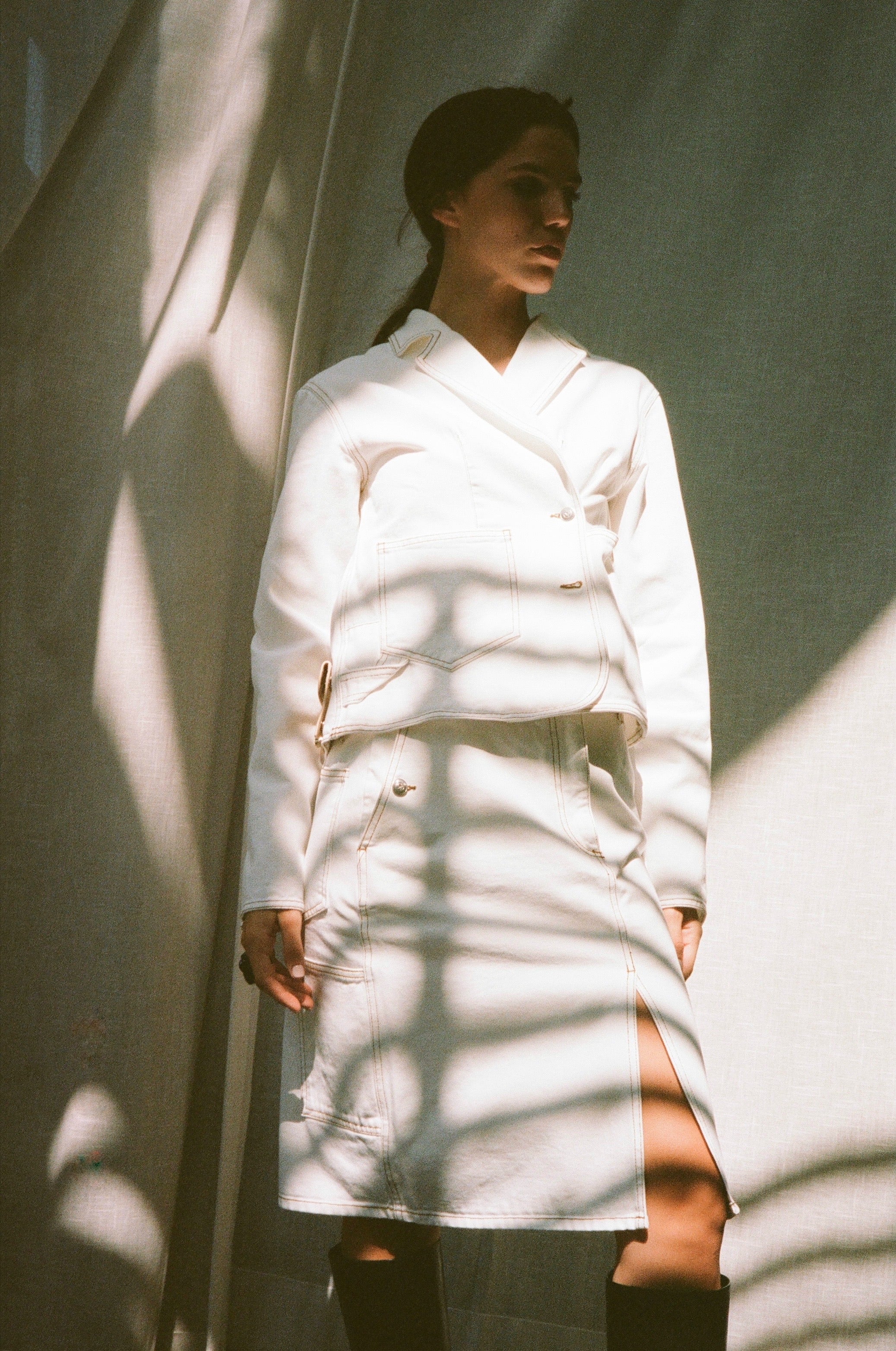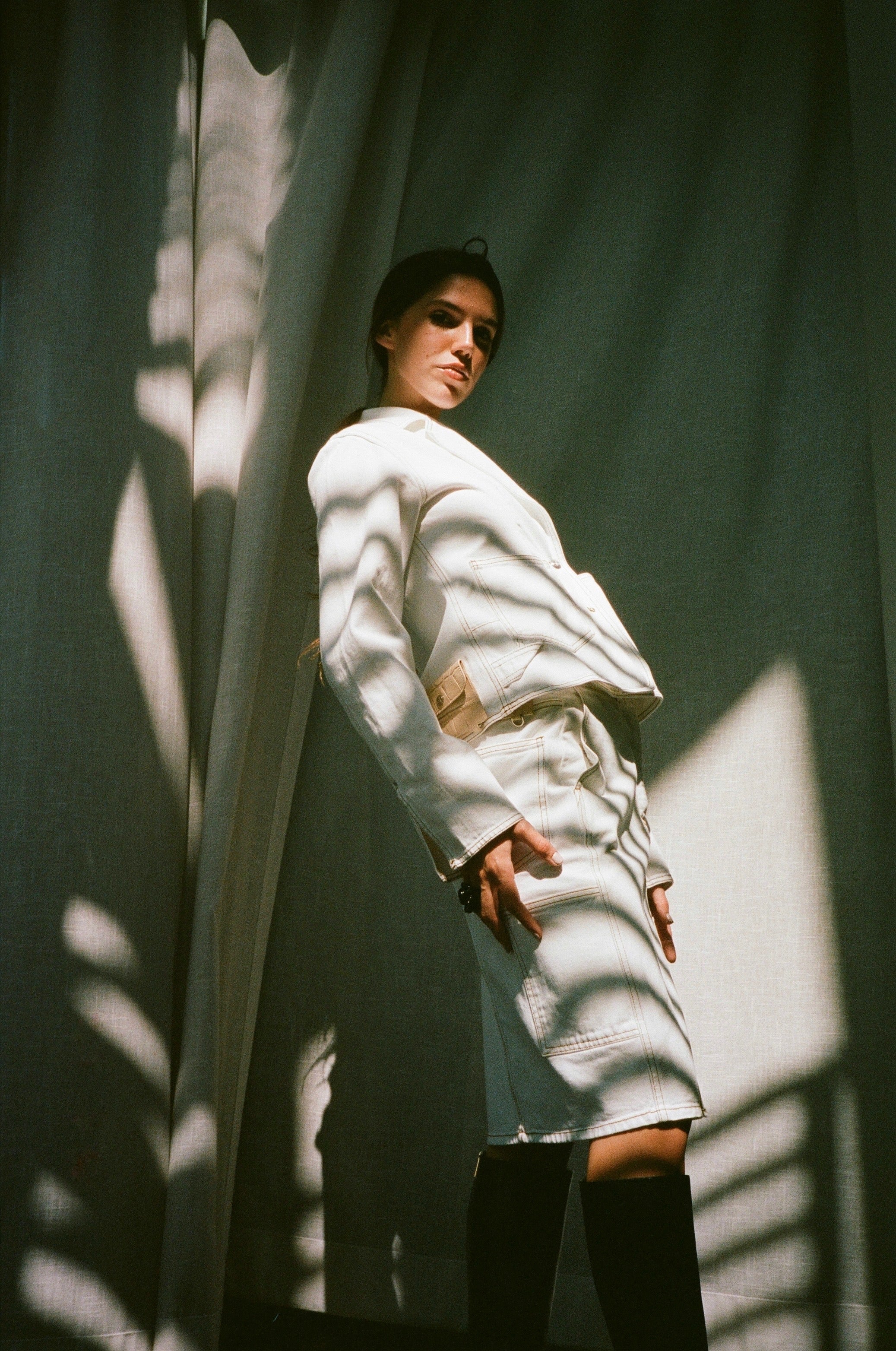 A piece by Saks Potts.
Sizing notes.

Fits true to size. Muse Julia wears size XS. It is possible to detach the purse when washing the Zoe Skirt.
Styling notes.

Muse Julia wears the Zoe Skirt with the Yanne Blazer. High-waisted midi skirt with a contemporary feel. Straight fitted style skirt in 100% Organic Cotton denim is excellent throughout all seasons. On the backside of the waistband - a leather coin purse.
More images of the Zoe Skirt.