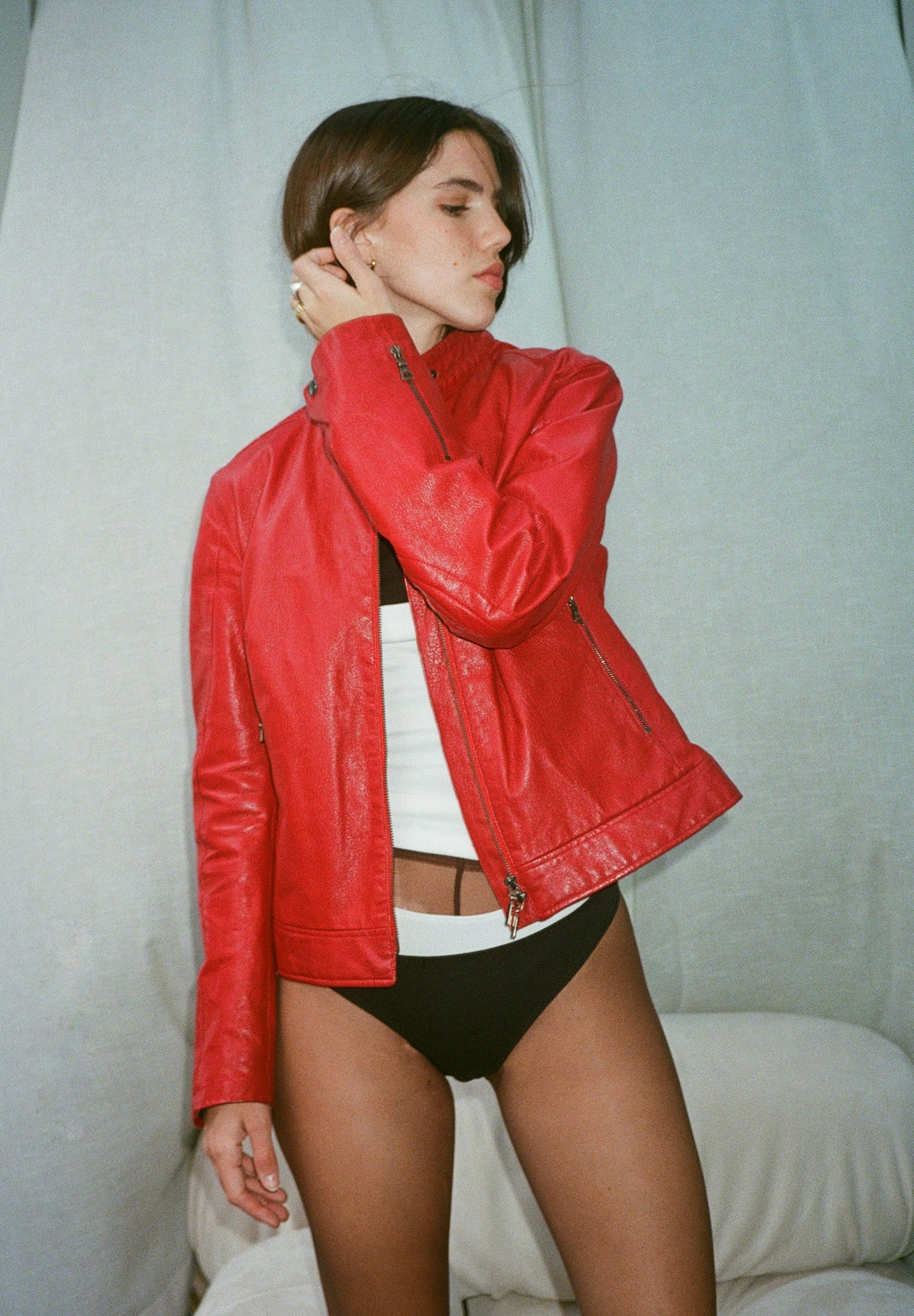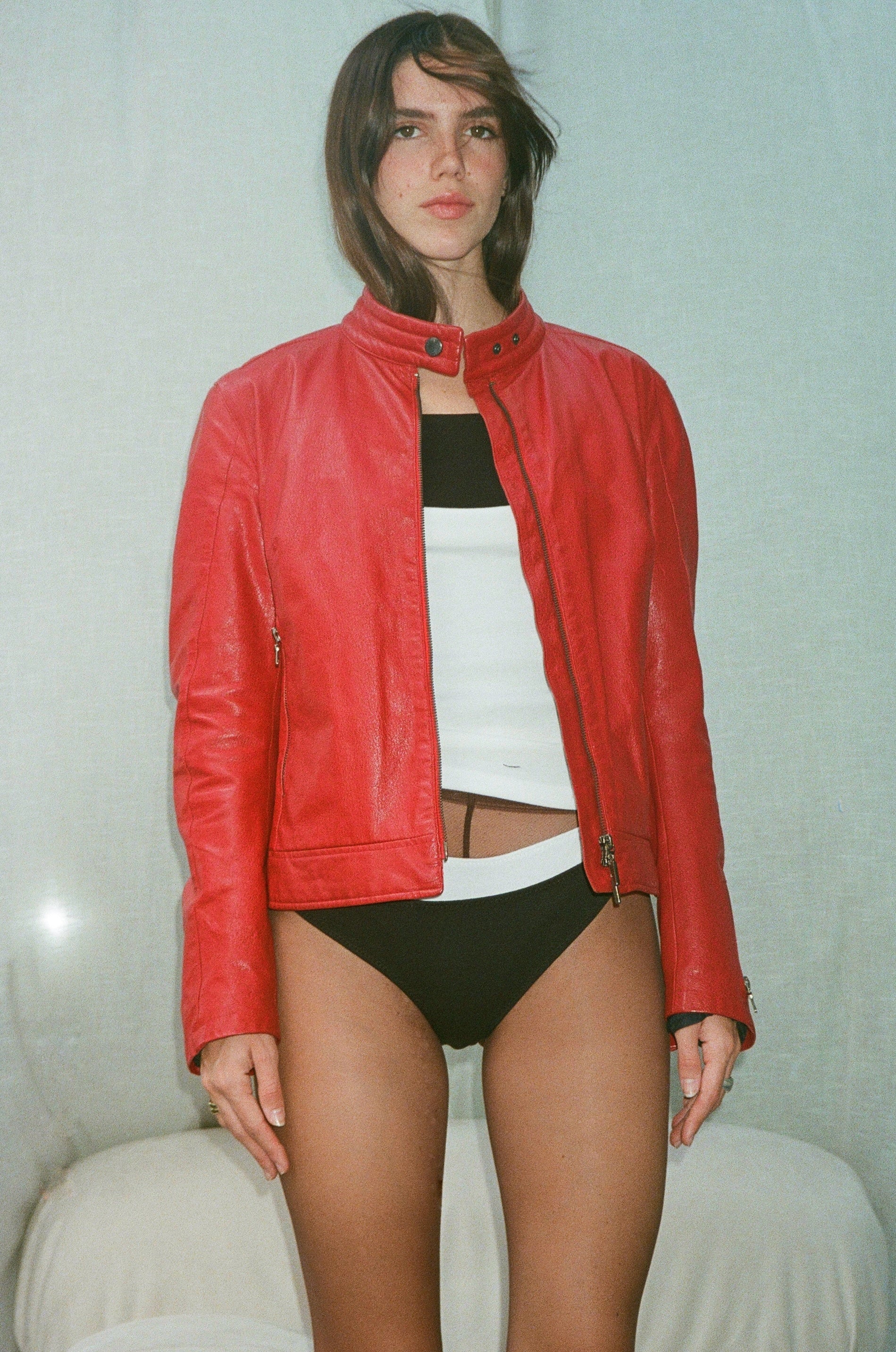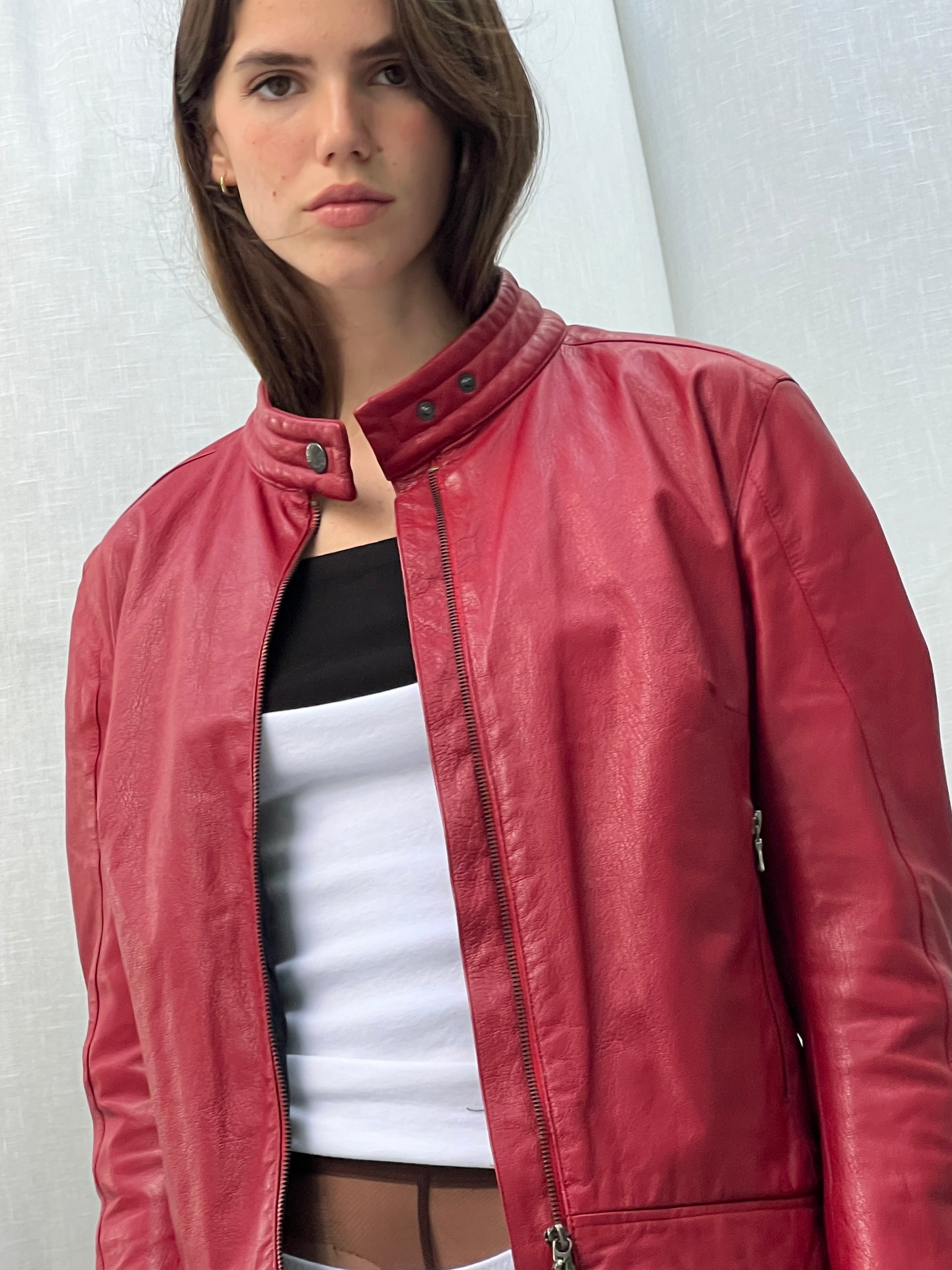 A piece by 8vo Ático Vintage.
Sizing notes.

Labeled size 46. Best fits S-M for an oversized fit.
Styling notes.

Muse Julia wears the Vintage Cherry Red Leather Jacket with the LaPointe Tanks & French 100 Briefs. vintage Prada leather jacket from around 2000s. Excellent condition, no outstanding flaws.
More images of the Vintage Cherry Racer Leather Jacket.