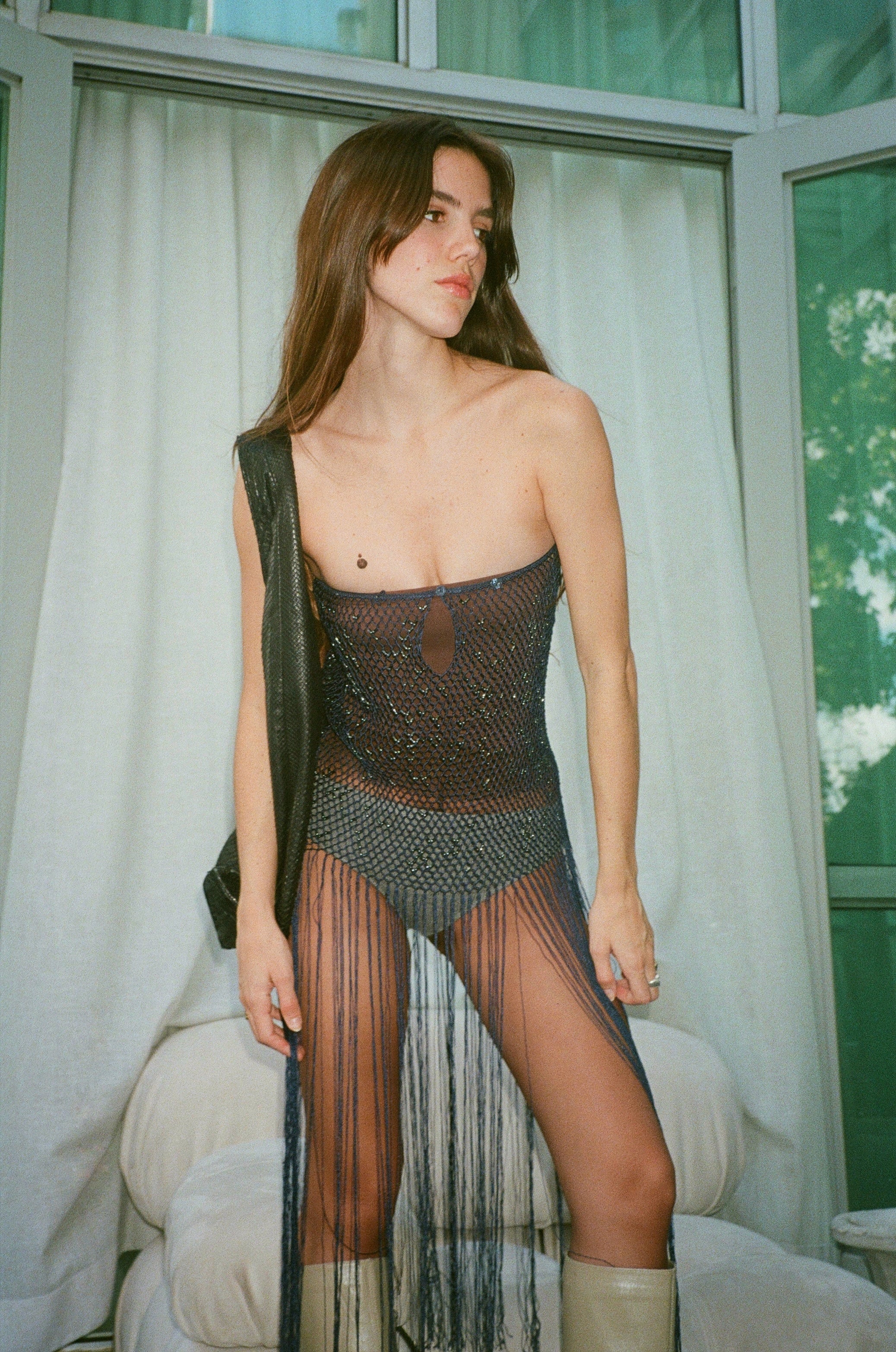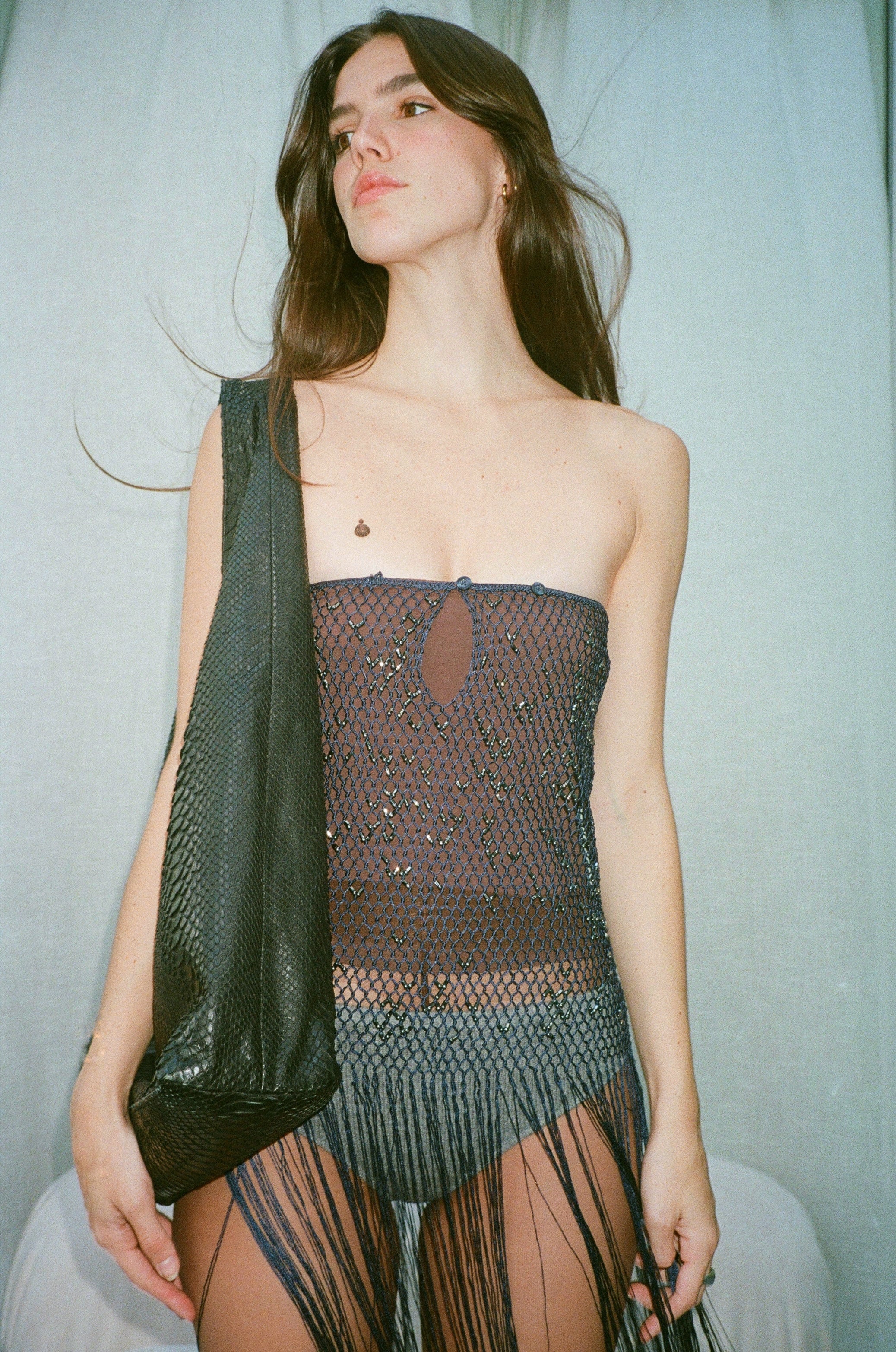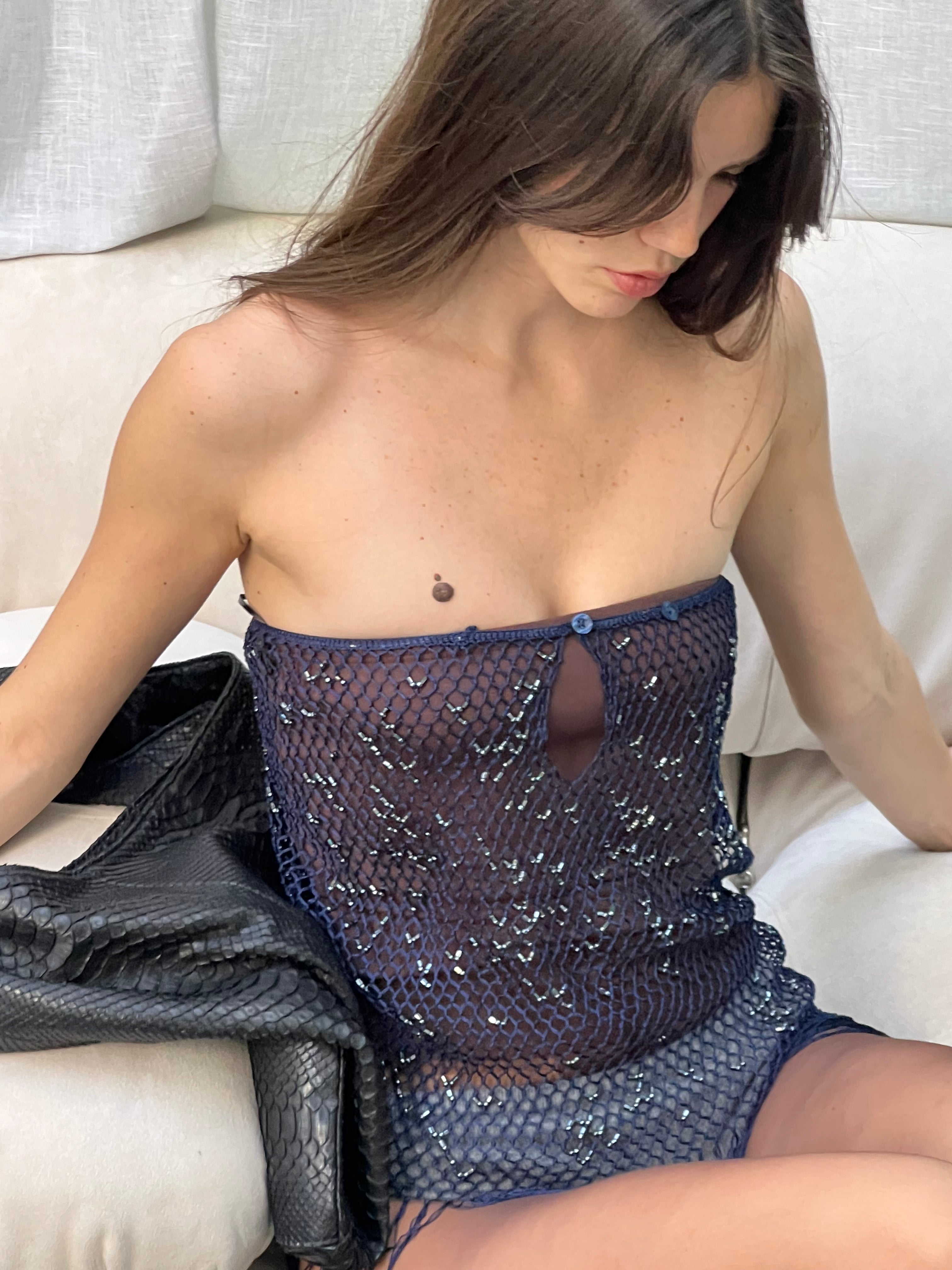 A piece by 8vo Ático Vintage.
Sizing notes.

Fits S/L. Julia wears the top pinned at back.
Styling notes.

Muse Julia wears this time around the Vintage Crochet Beaded Top/Skirt as a top with the Tube Convertible Top in Chocolate underneath. The beaded top has two buttons for different fits. Can be worn also as a skirt over trousers for an extra touch.
More images of the Vintage Beaded Crochet Skirt/Top.