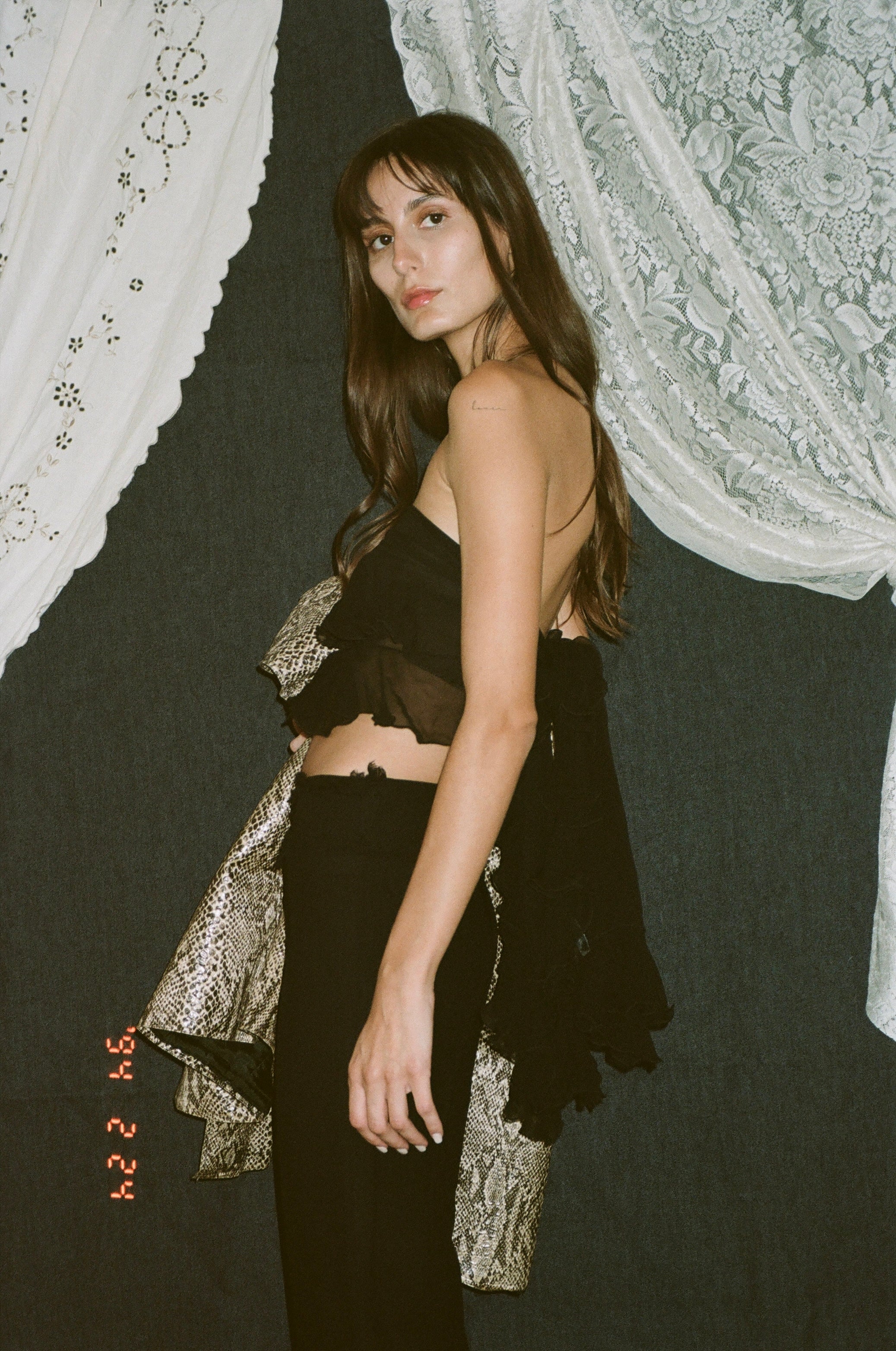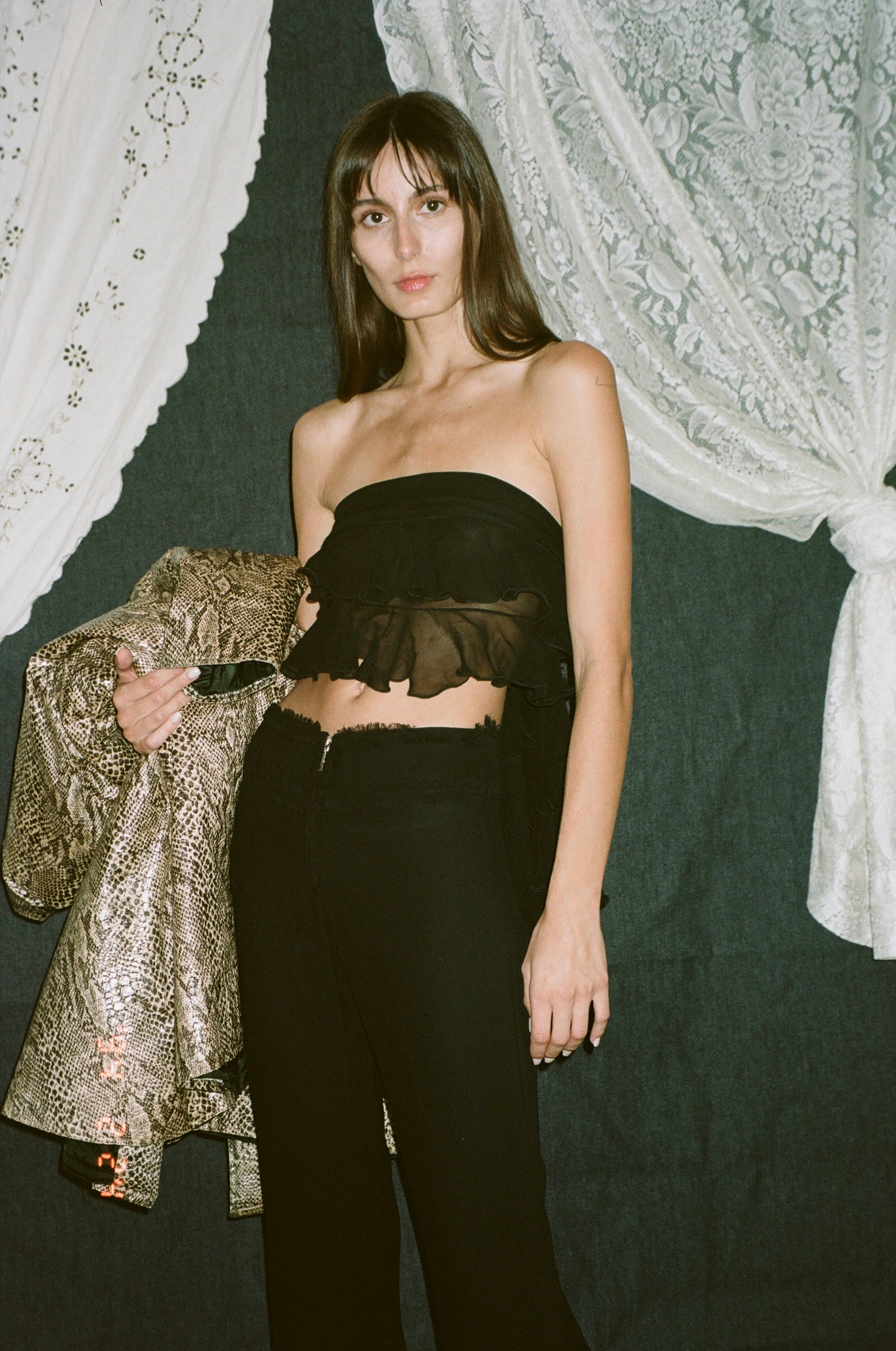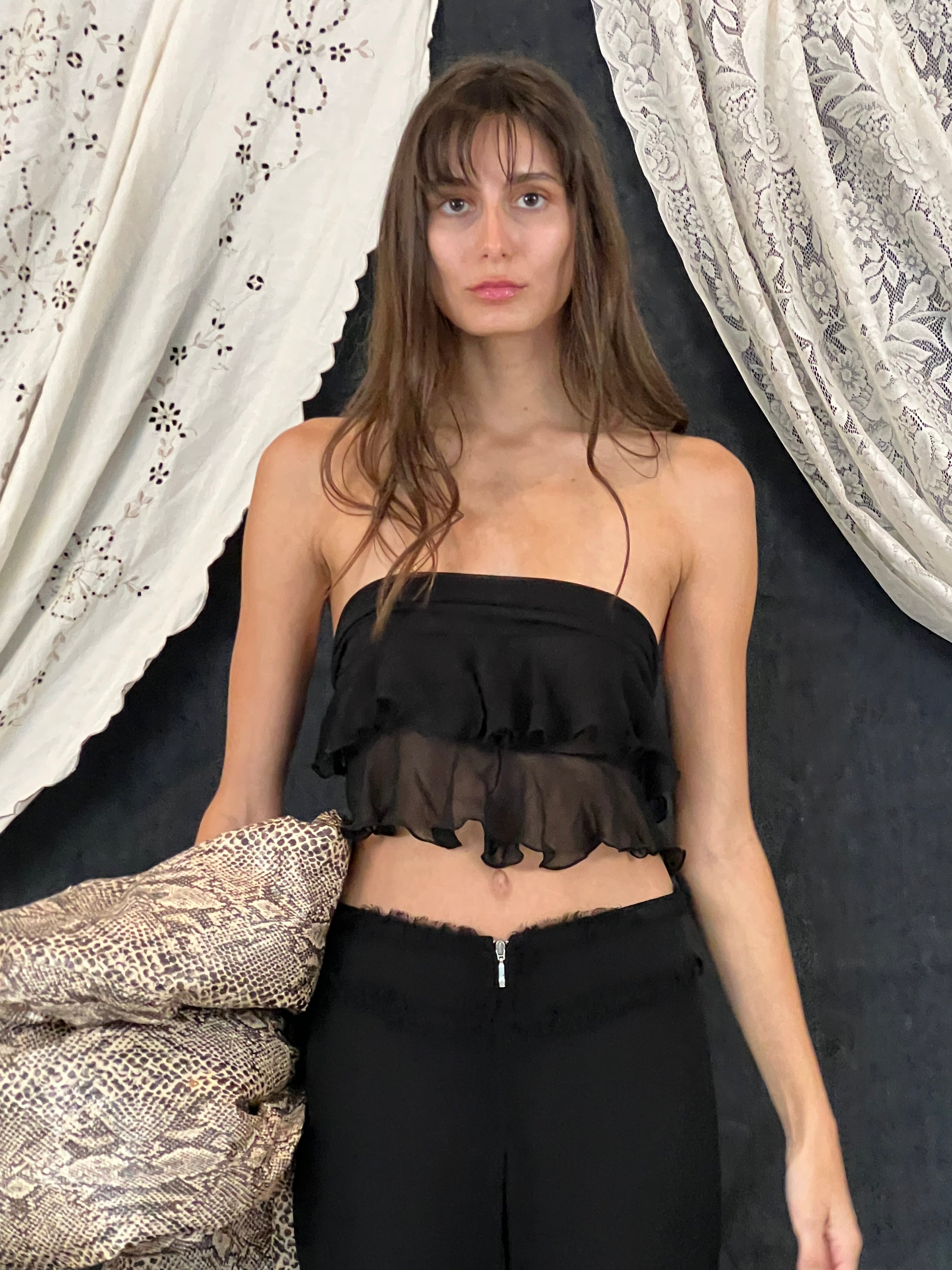 A piece by 8vo Ático Vintage.
Sizing notes.

O/S.
Styling notes.

Muse Alexa wears The Sash with the Can Can Pants. The Sash is a multi-usage piece that can be worn as a scarf, top (as shown), styling piece, or even as a swim cover up.
More images of the The Sash.