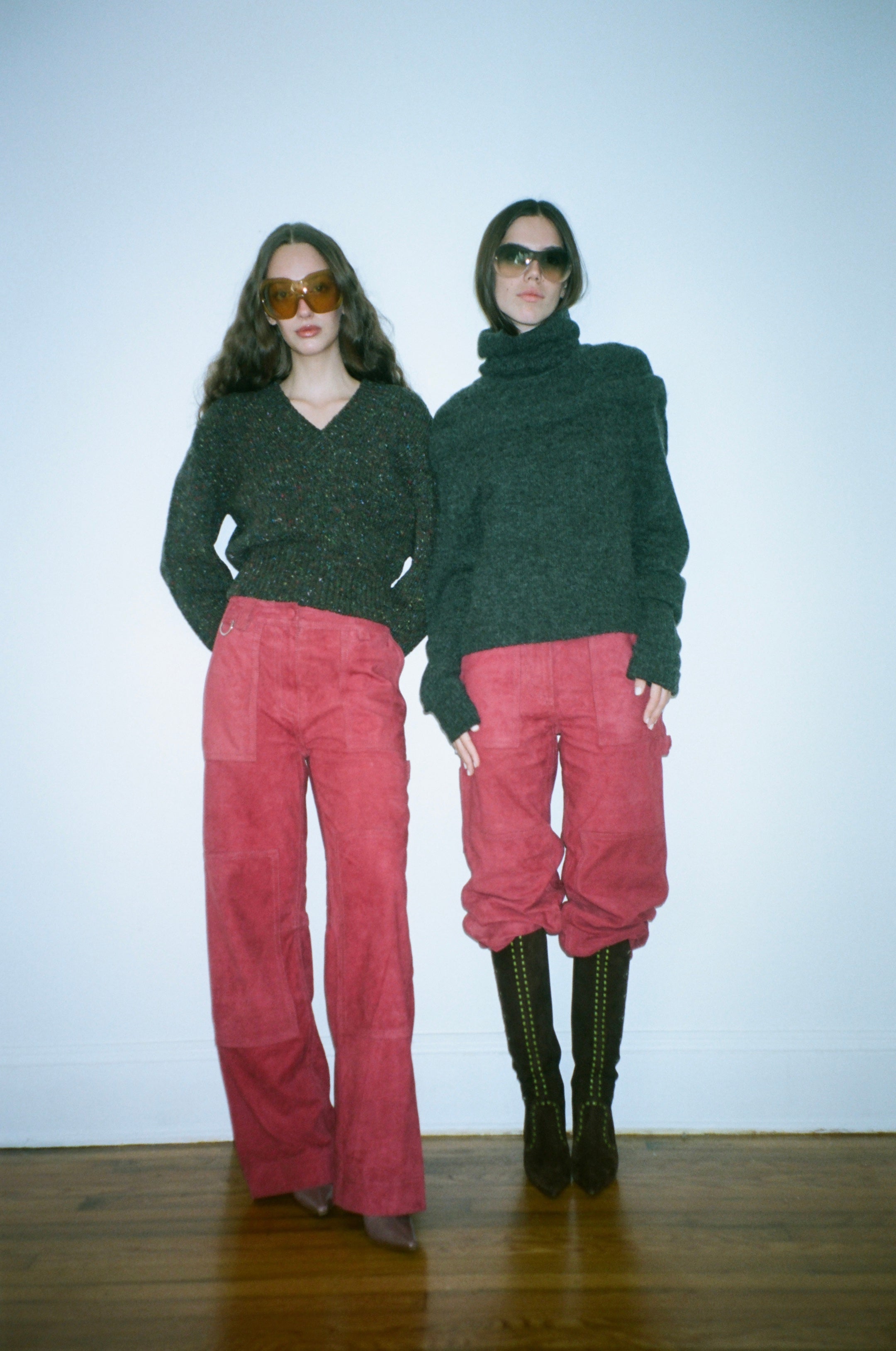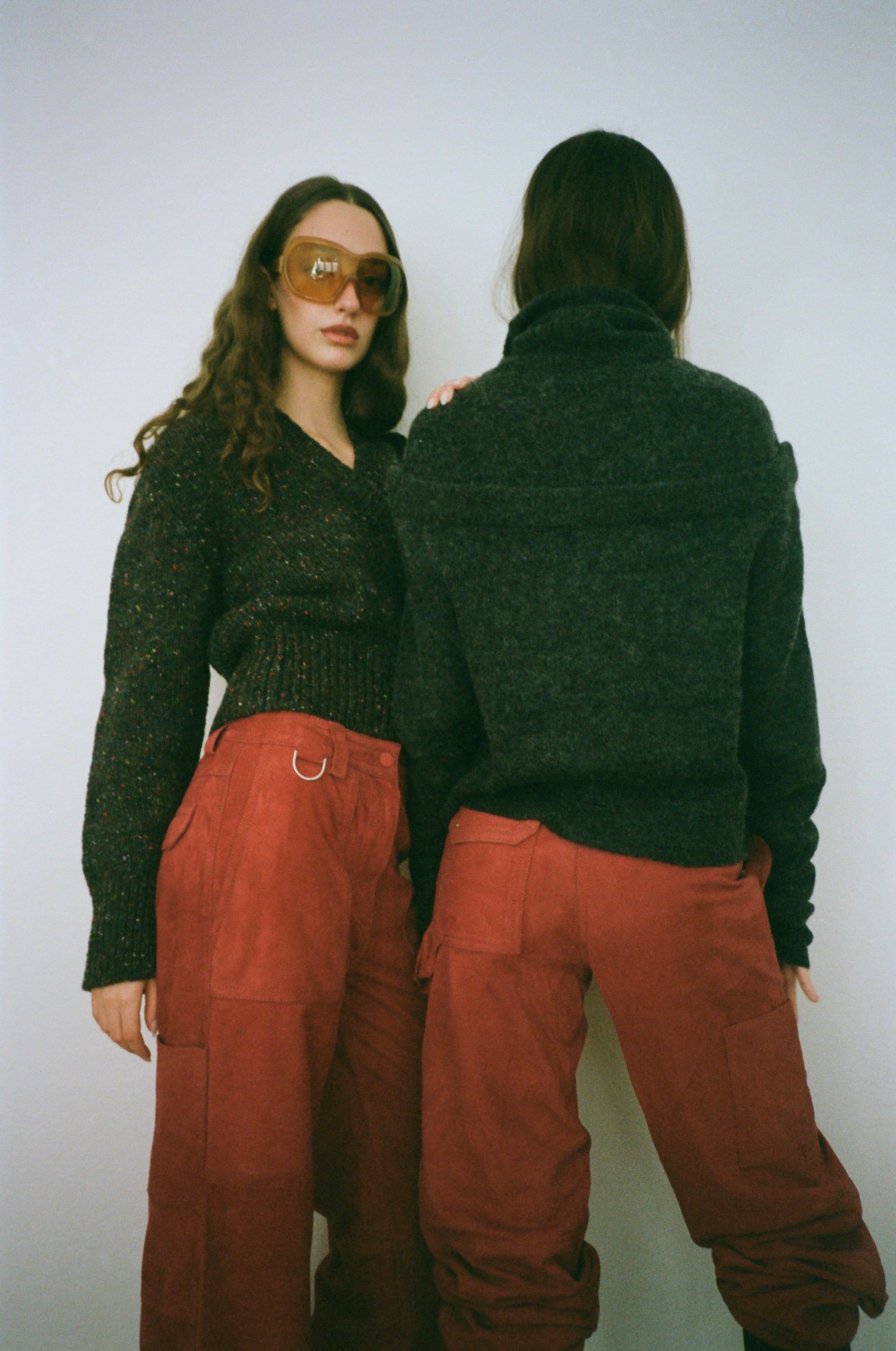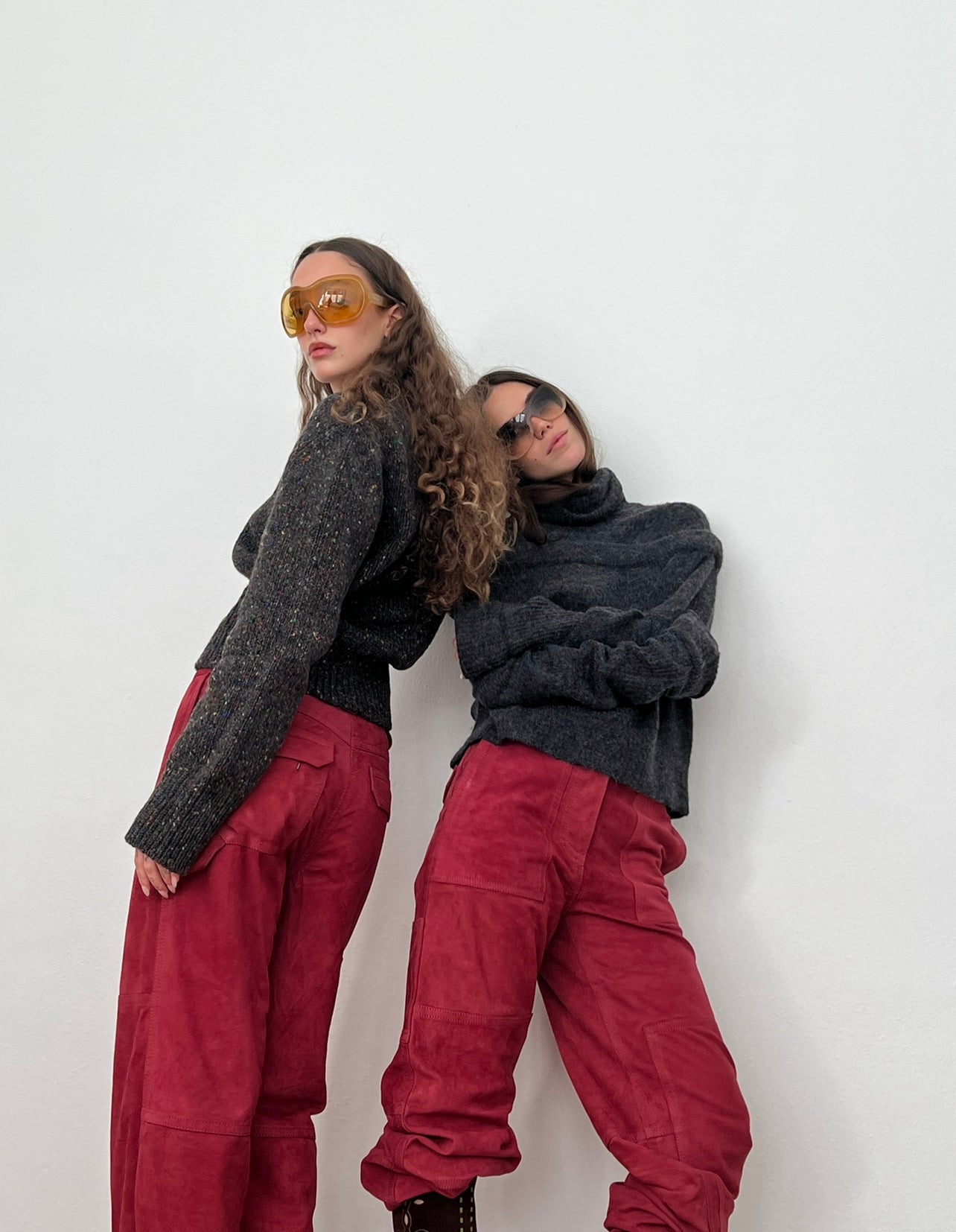 A piece by Saks Potts.
Sizing notes.

Muse Julia wears size XS & Muse Trinidad wear size S. Fit is true to size.
Styling notes.

Muse Trinidad & Julia wear the Rose Pants in Deep Red with the Soffy Jumper & Verbier Shoulder Knit. Loose fit and a comfortable mid-waist rise, the pants feature practical details; hammer loop at the side, inspired by construction pants, and six pockets.
More images of the Rose Pants.