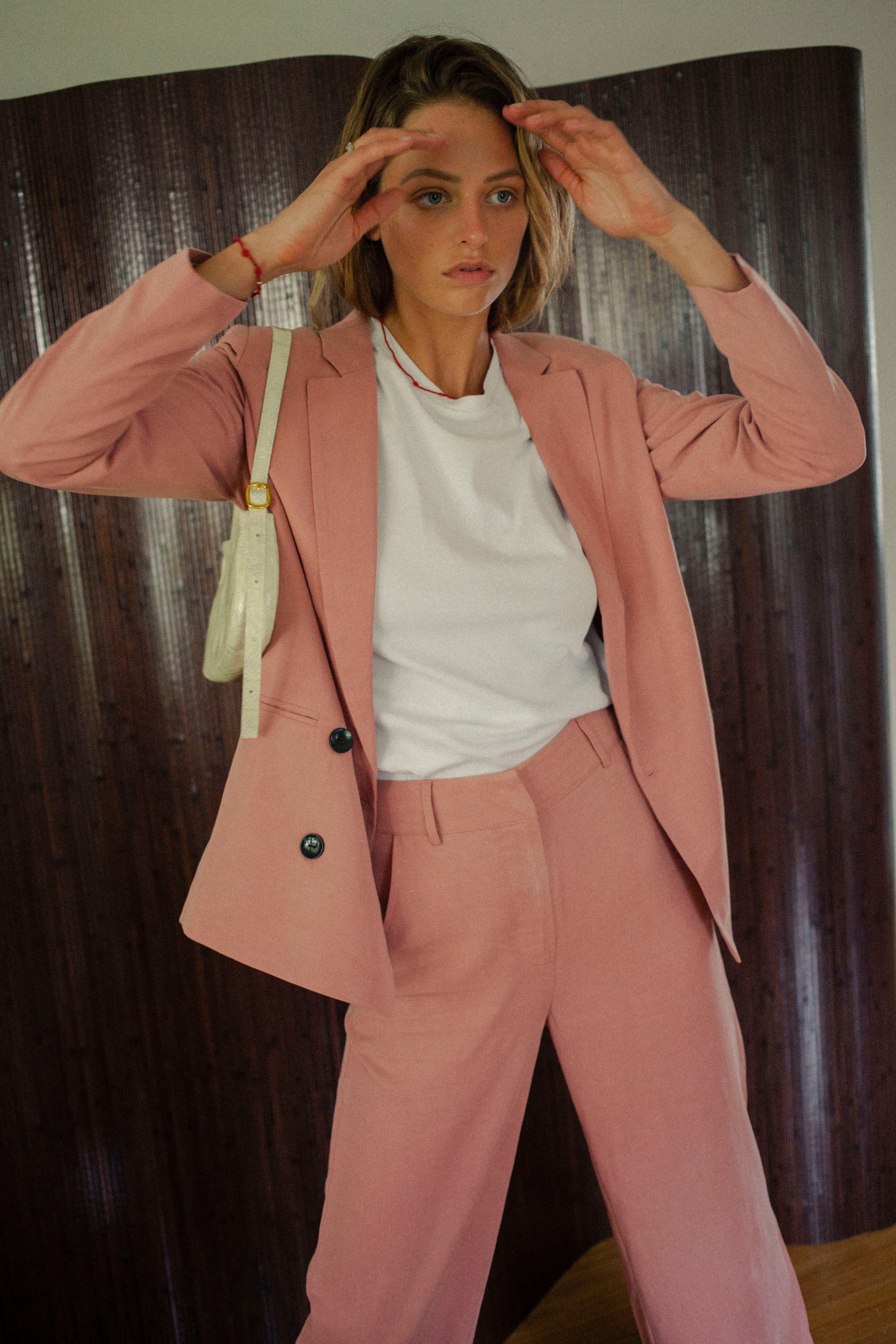 A piece by Just Female.
Sizing notes.

Fits true to size. Raelyn is wearing a size XS.
Styling notes.

Styled with the Priya Trousers, Cash Tee & PW Happy Hour Cap. It is double breasted with two front pockets and a slit at the back.
More images of the Priya Soft Blazer.