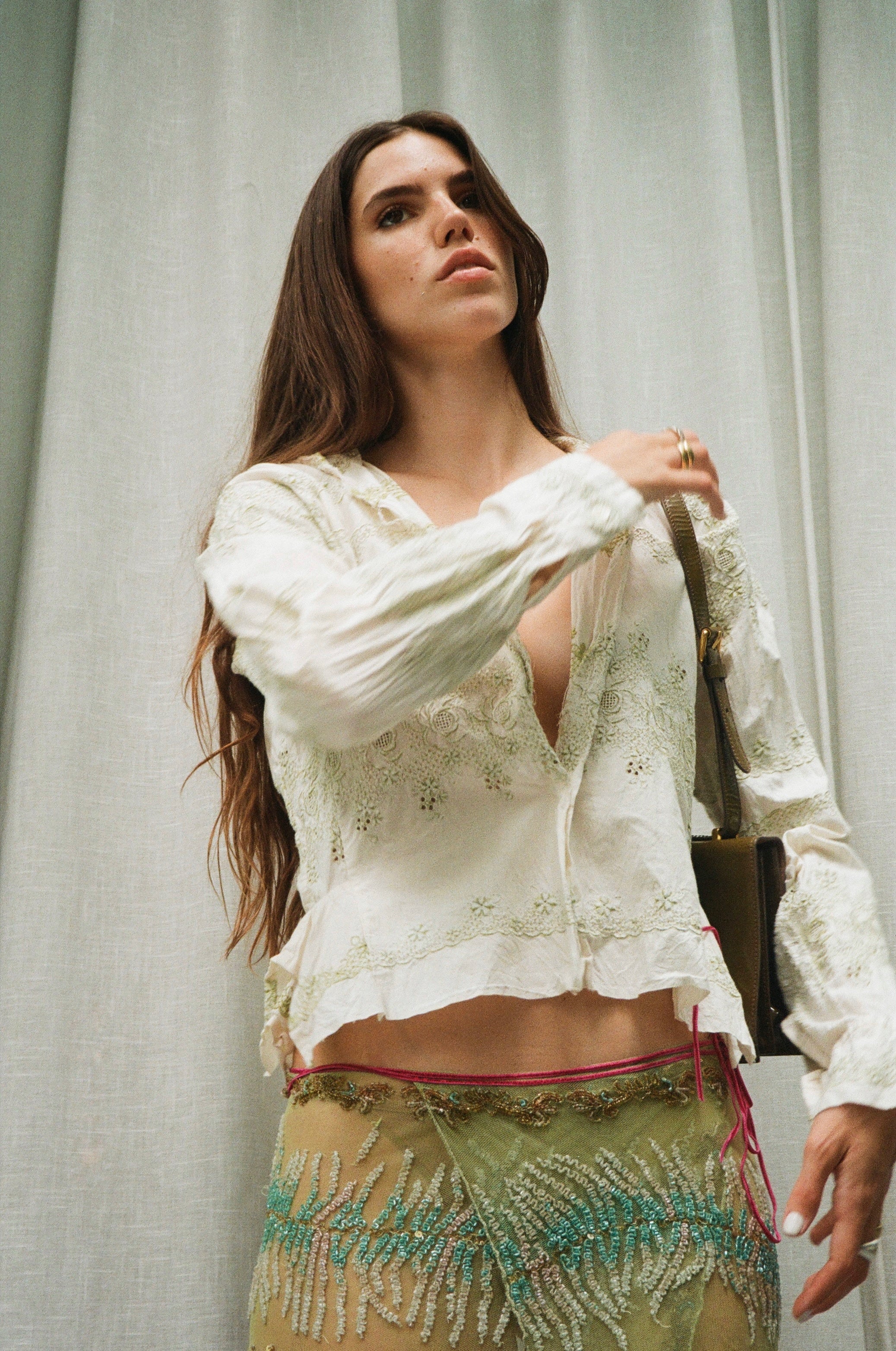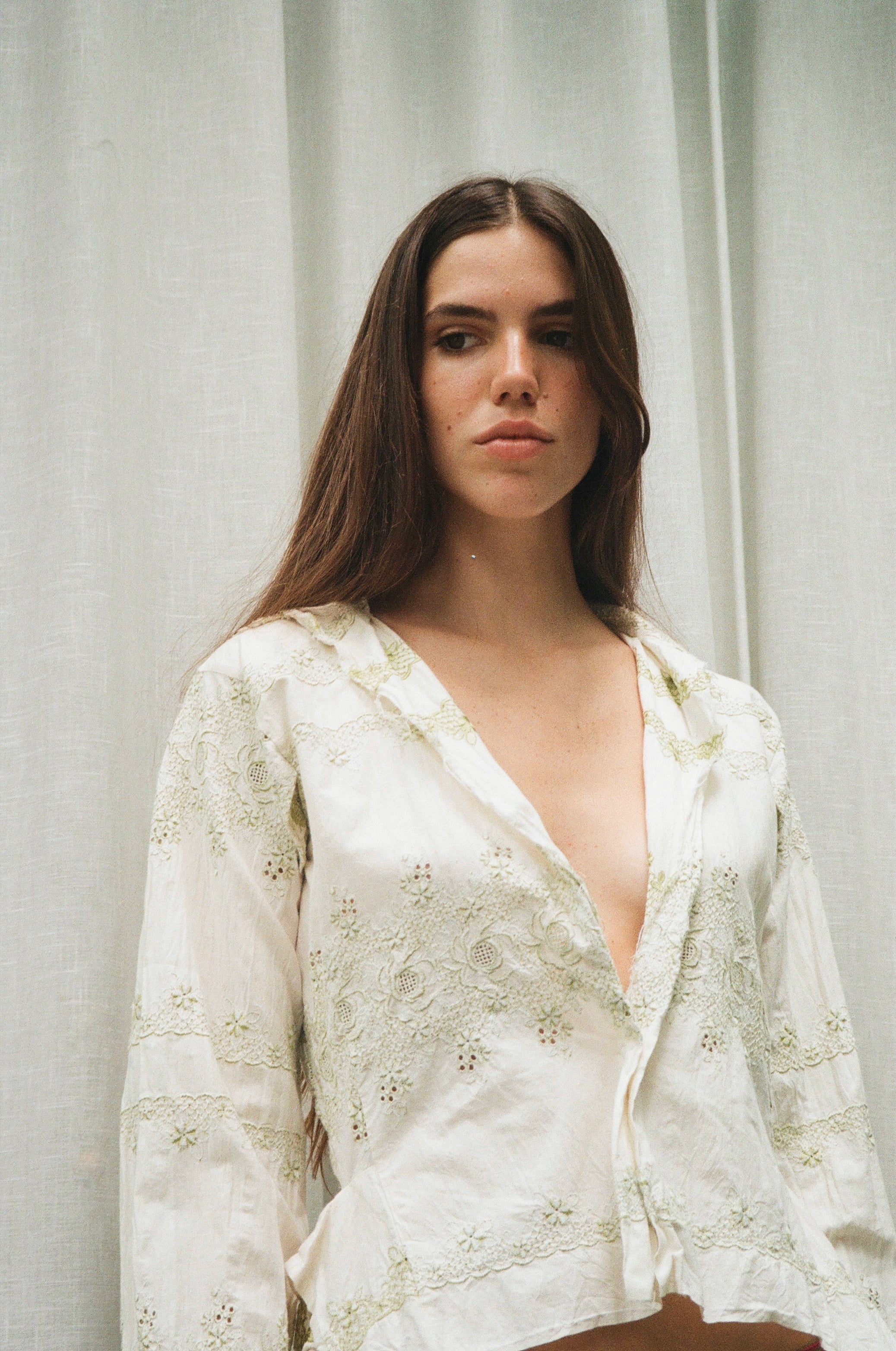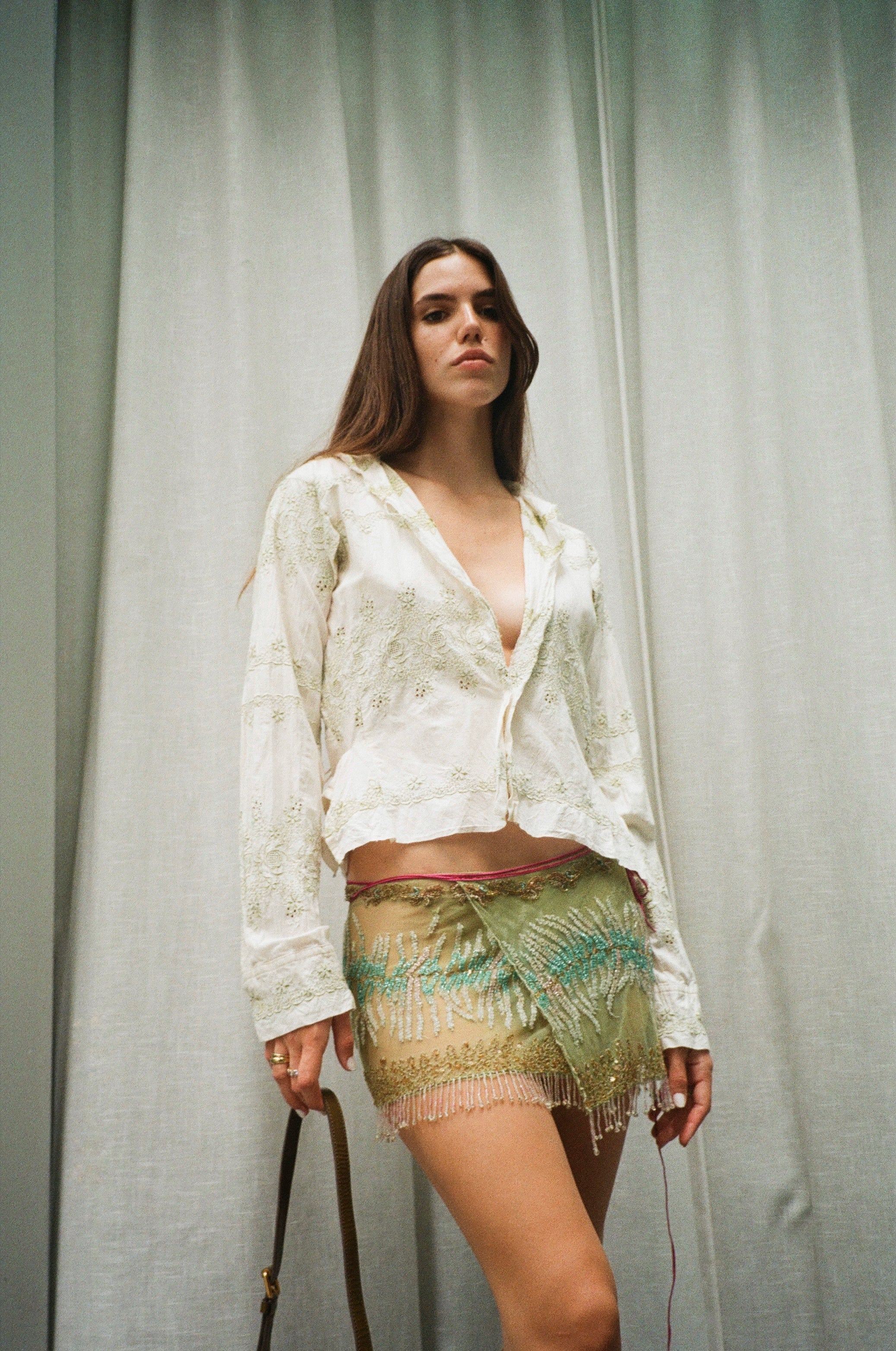 A piece by 8vo Ático Vintage.
Sizing notes.

Fits smaller than a true M. Julia is a size XS. Pristine condition.
Styling notes.

Muse Julia wears the Origami Top with a vintage skirt (not available). The Origami top is a SS2005 Junya Watanabe x Commes Des Garçon underarm cut with raw edge blouse. It's fabric is absolutely stunning, and the details in the design are breathtaking.
More images of the Origami Shirt.