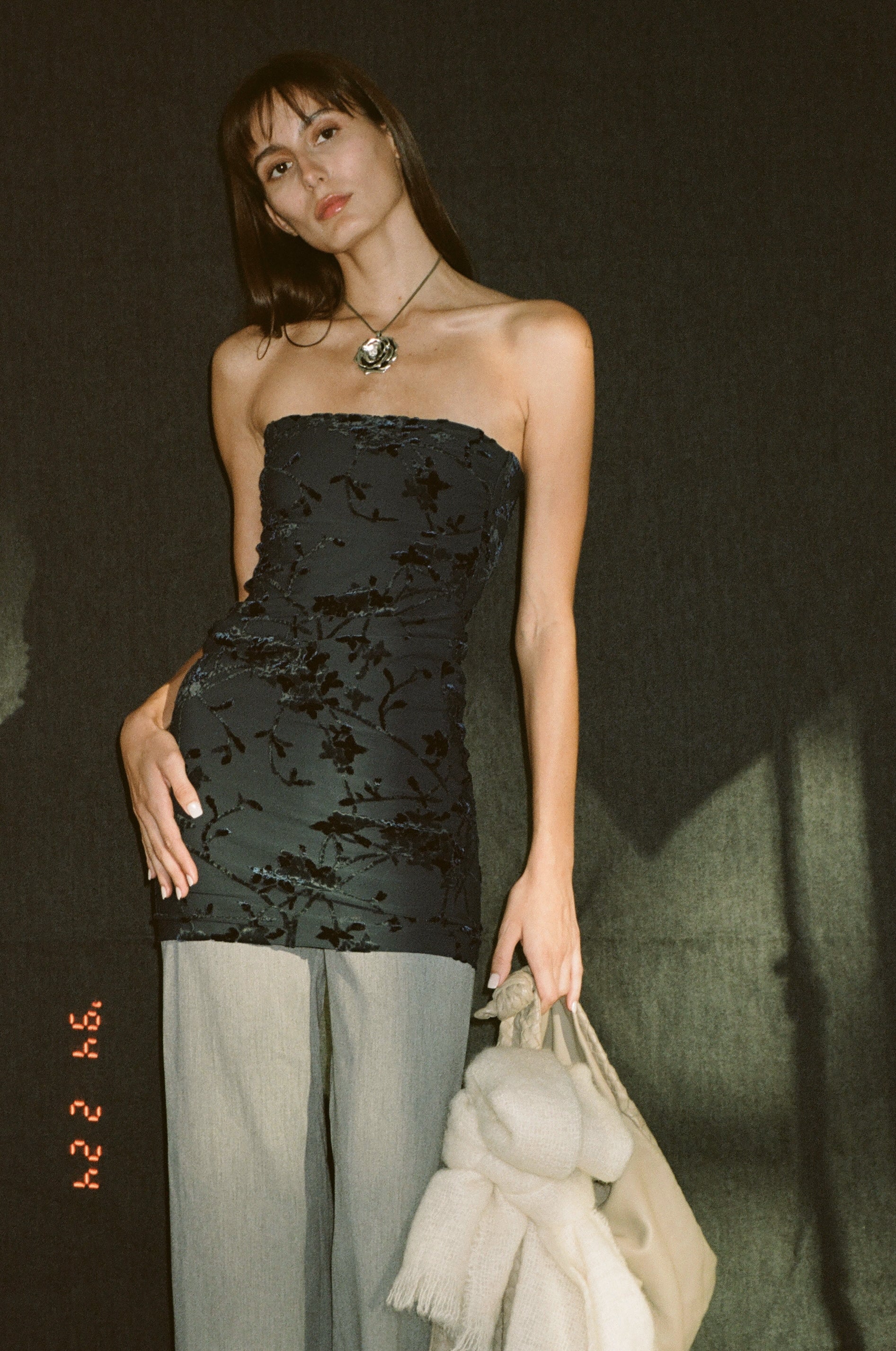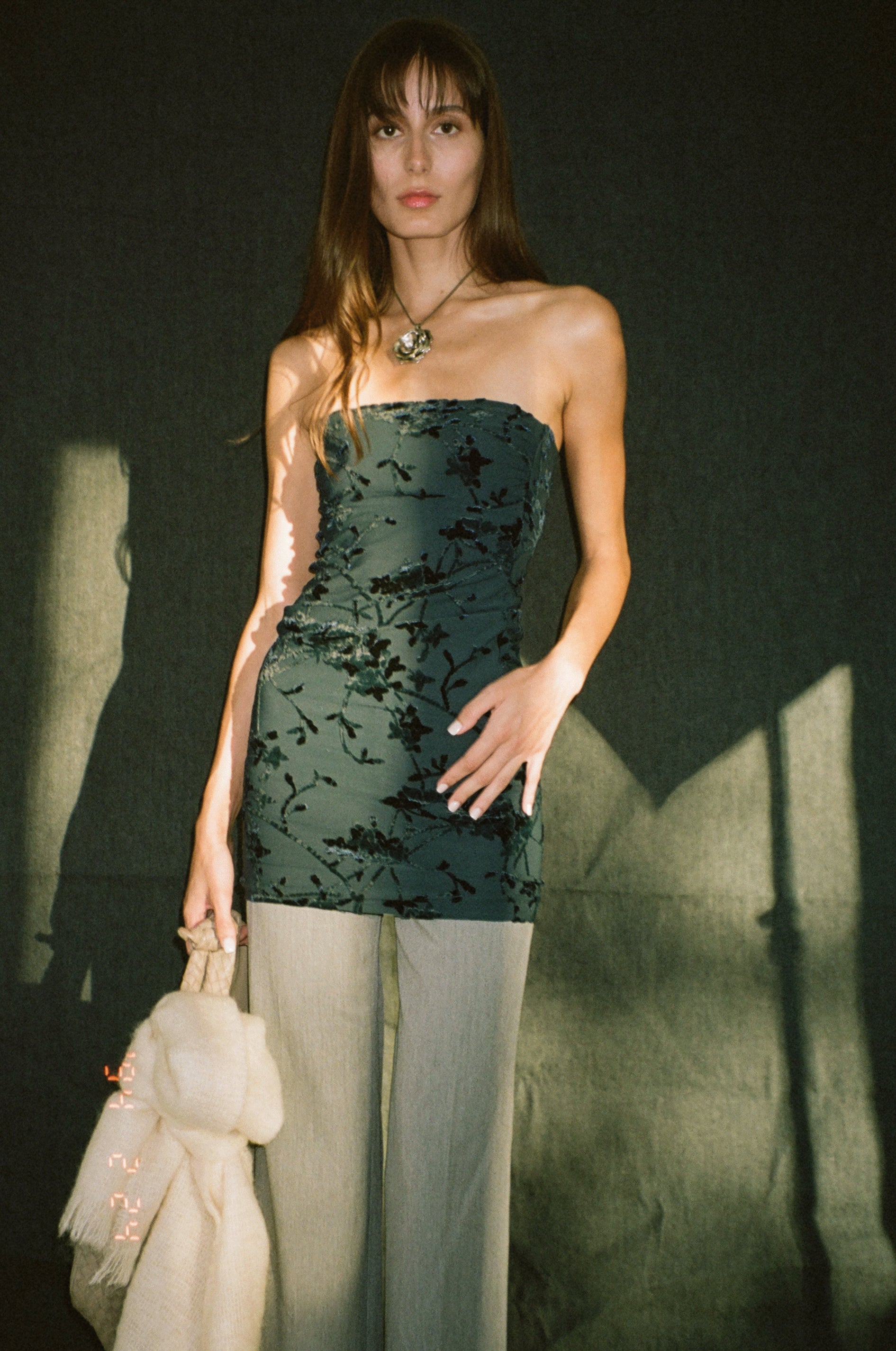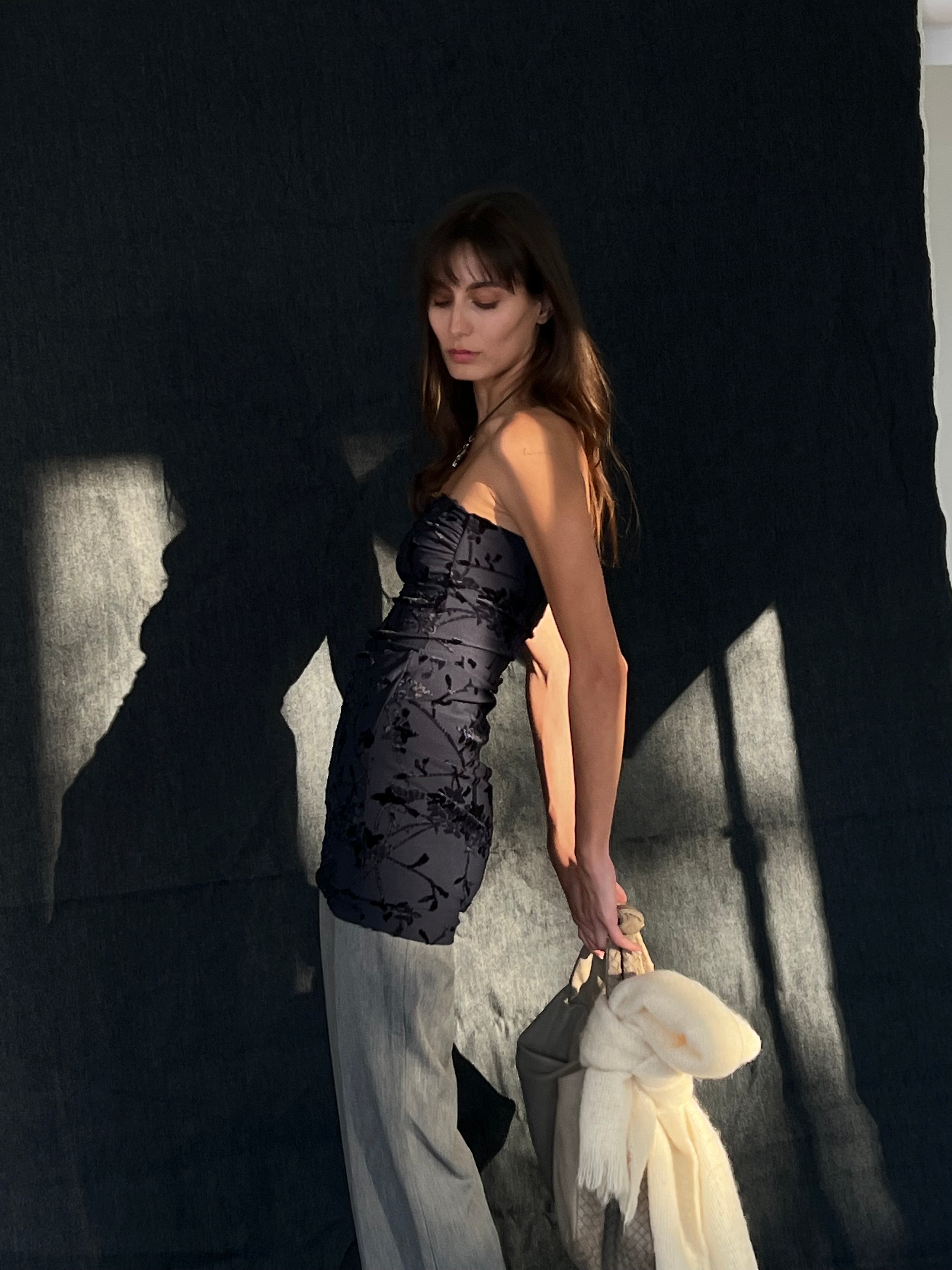 A piece by 8vo Ático Vintage.
Sizing notes.

Fits true to size. Can fit sizes XS - M.
Styling notes.

Muse Alexa wears the Oh La Perla Dress with the Great Grey Pants, Rosa Madre Necklace & White Mohair Scarf. The dress is strapless and has a velvet flower pattern in tone on tone navy blue. Can be worn also as a skirt due to it's stretchy fabric.
More images of the Oh La Perla Dress.