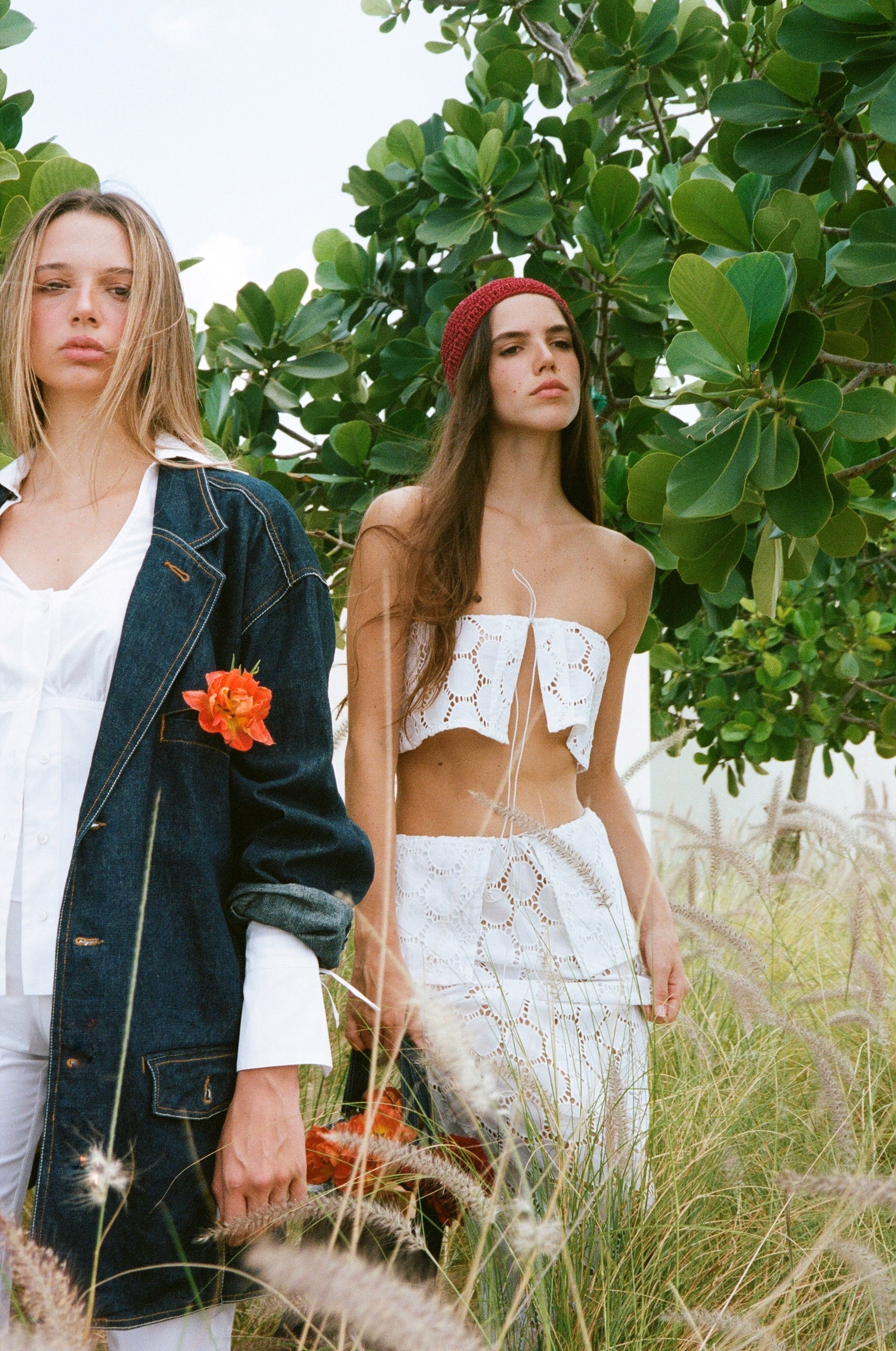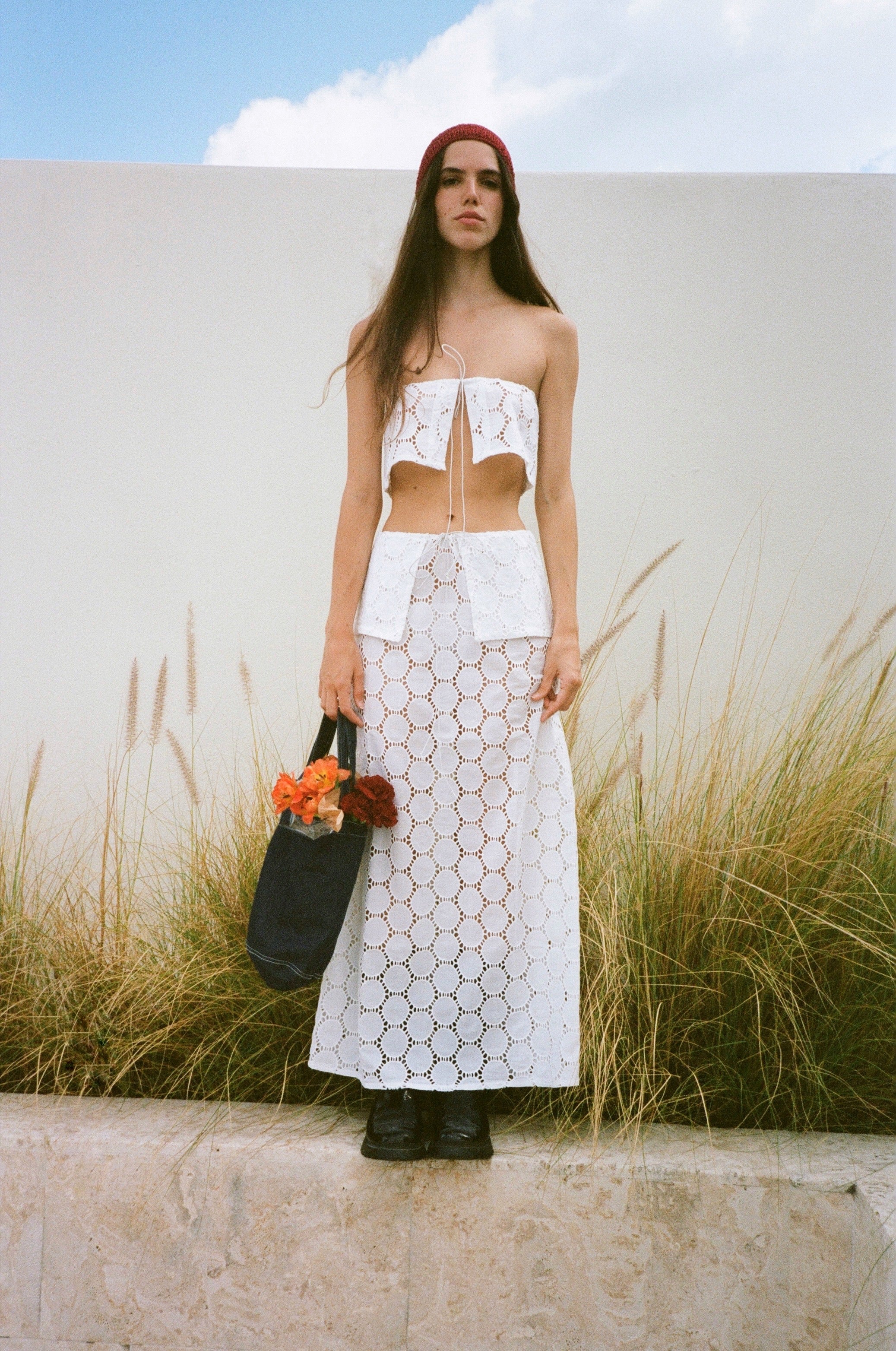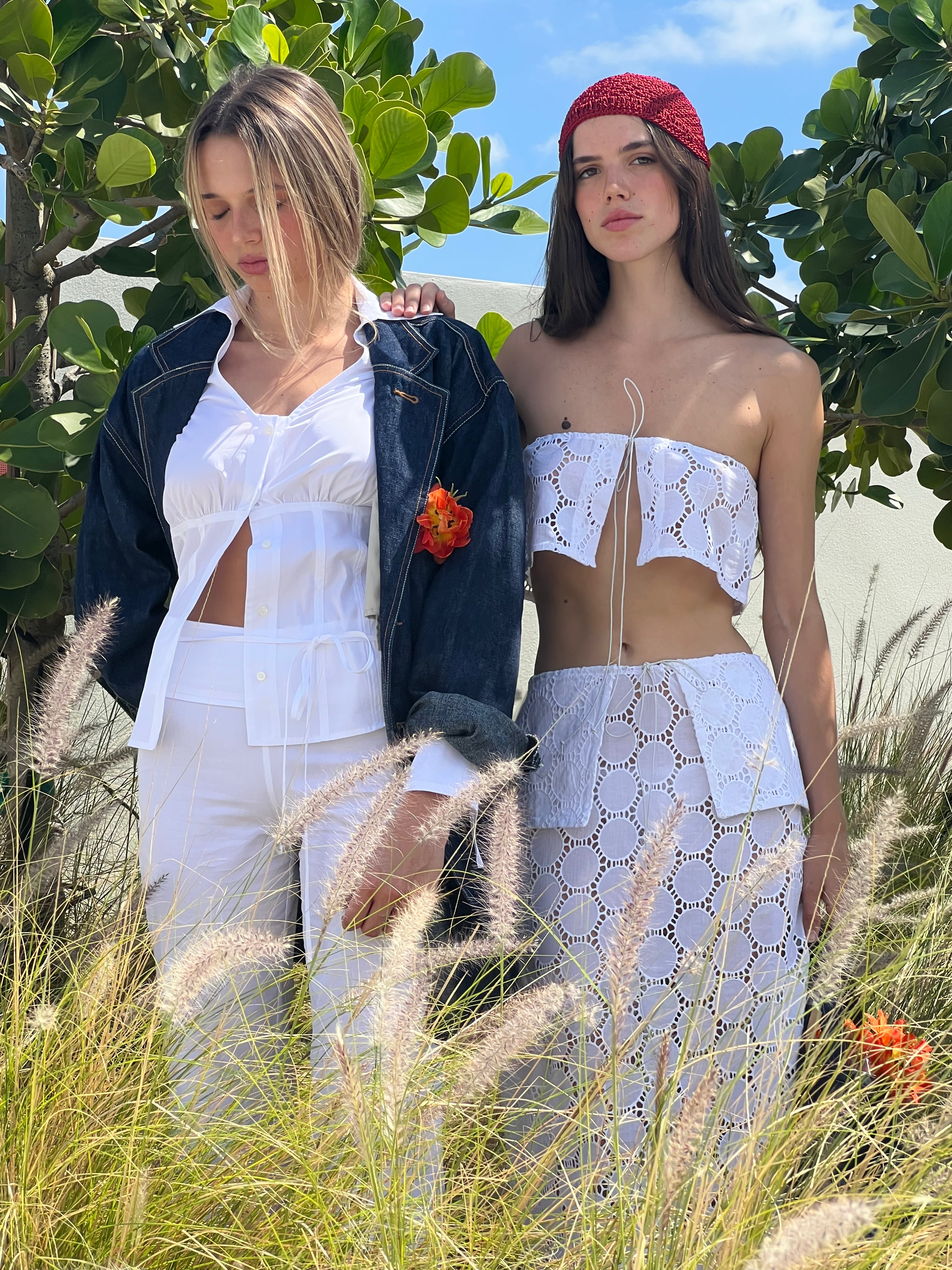 A piece by Saks Potts.
Sizing notes.

Fits true to size. Muse Julia wears size XS. 100% Cotton.
Styling notes.

Muse Julia wears the Meredith Skirt with the Celia Top. Skirt flows elegantly when worn. With a subtle Saks Potts monogram and an elastic tie string detail, this skirt has a sporty twist.
More images of the Meredith Skirt.