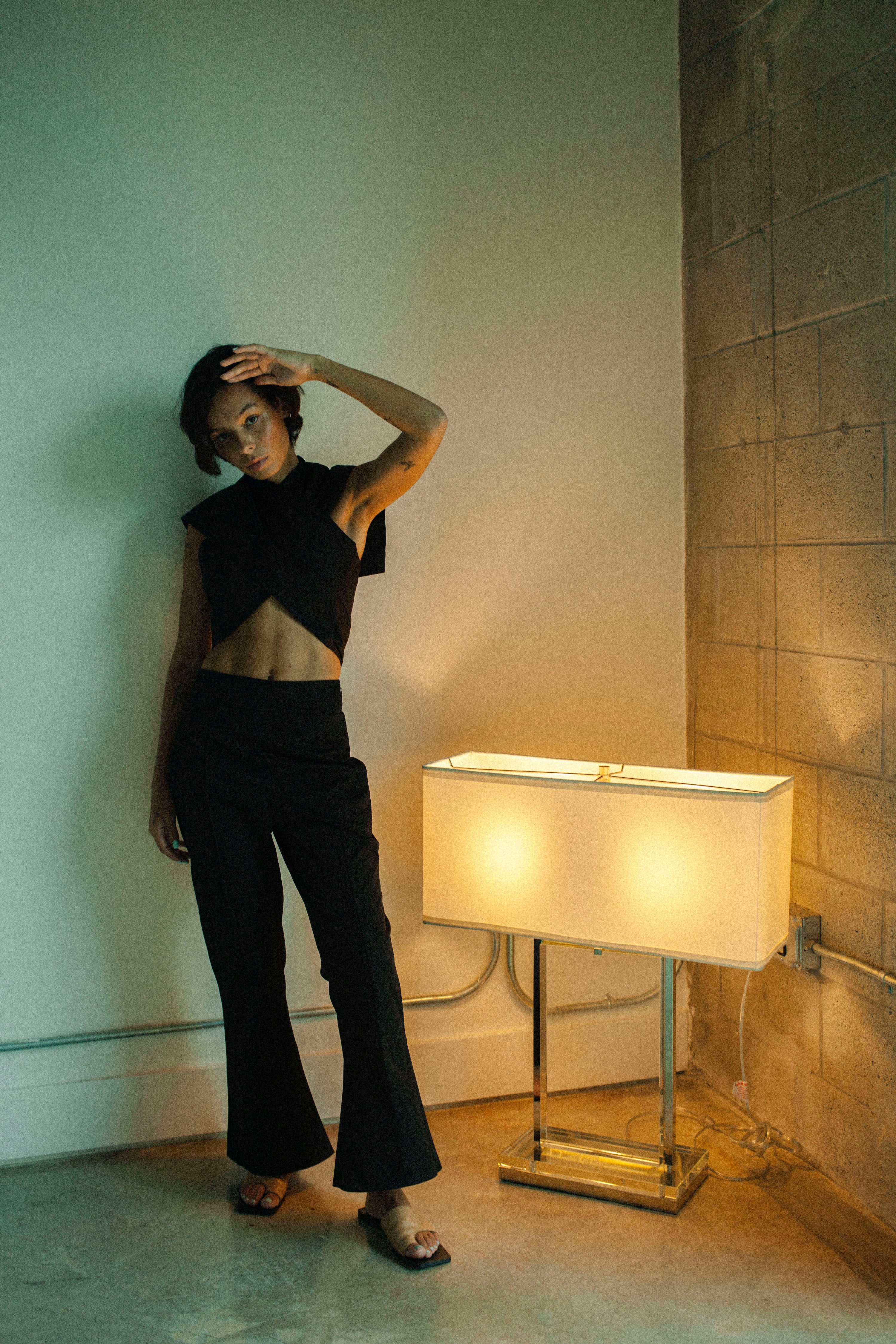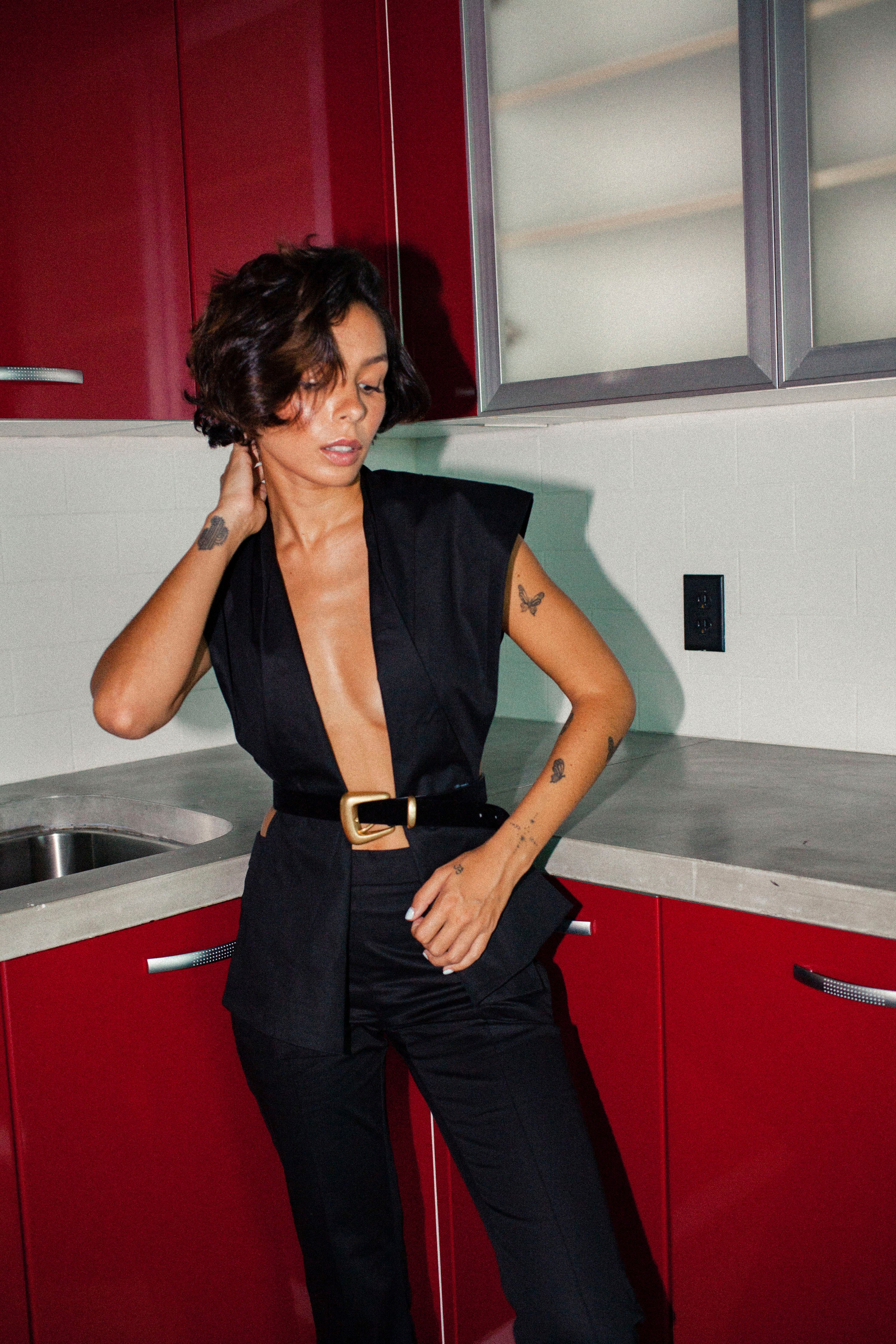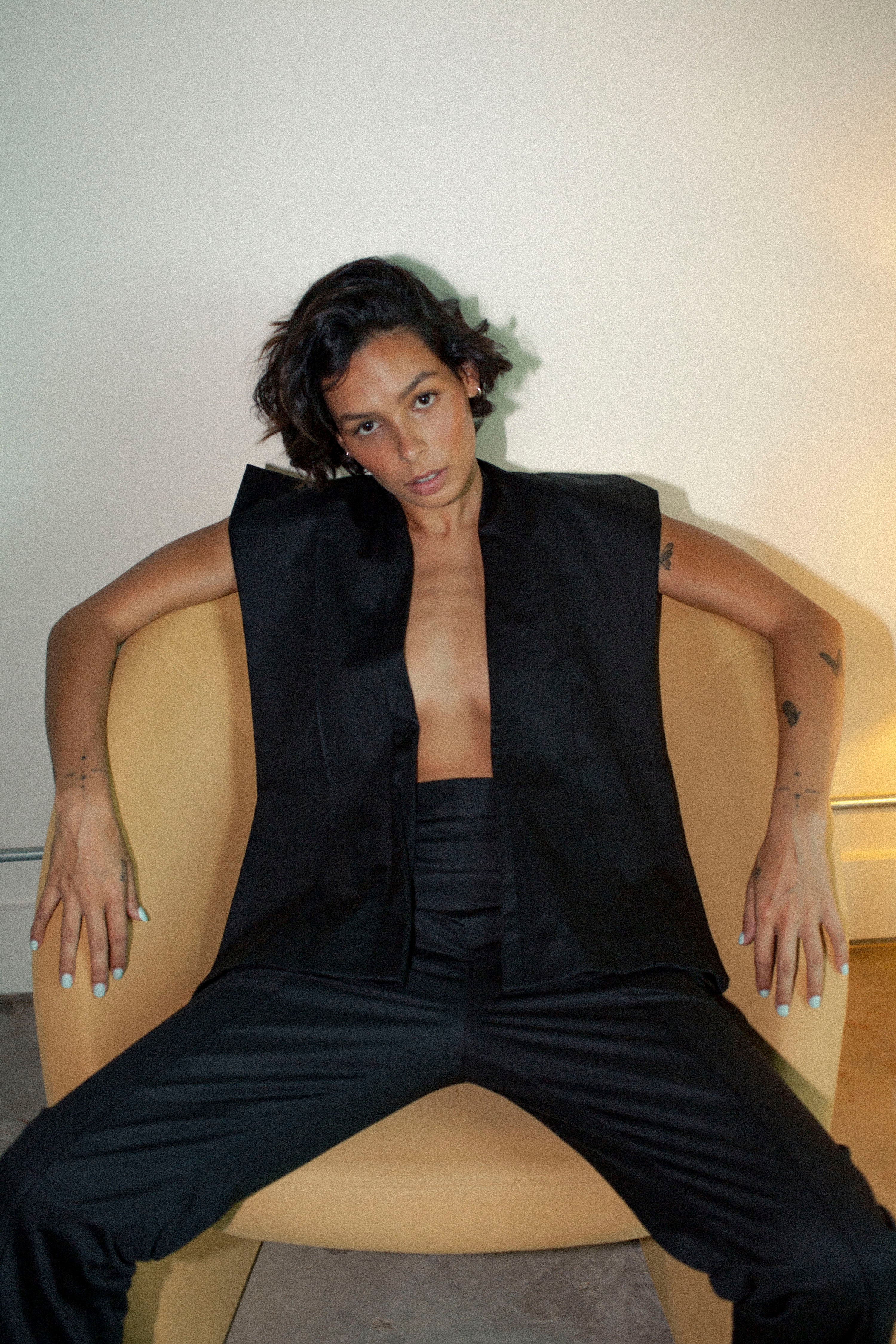 A piece by Maggie Marilyn.
Sizing notes.

Fits true to size. Natalia is wearing a size 6 underneath a size 10 for styling purposes & she's 5'5 tall. 98% Cotton 2% Elastane [Deadstock] - Lining: 100% Viscose [FSC and Oeko-Tex Certified] - Cropped flare with pin tuck detailing.
Styling notes.

Wear with the True To Your Word Knit, Cash Tee or any of our closet selections.
More images of the Meet Me At Seven Pant.