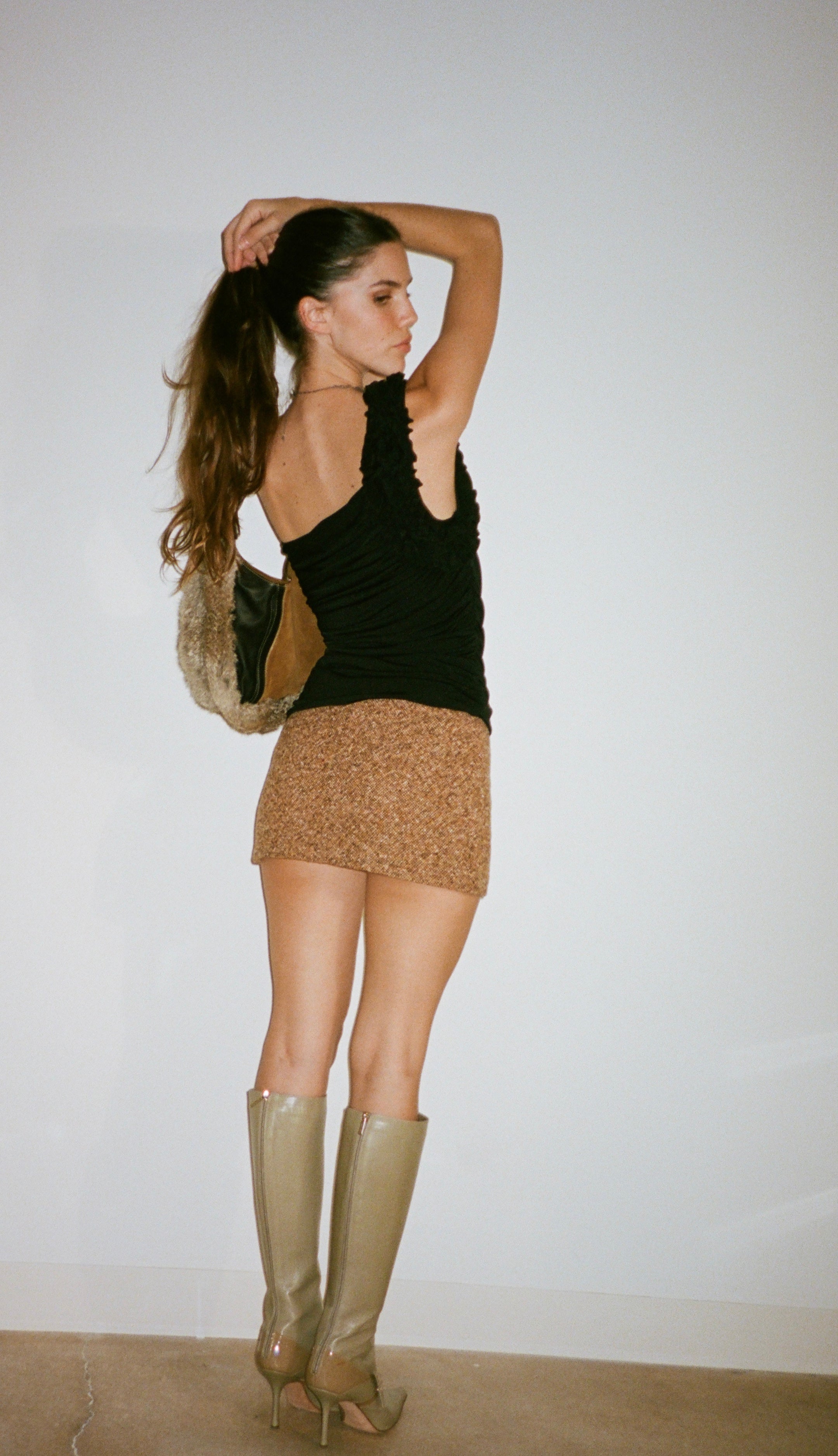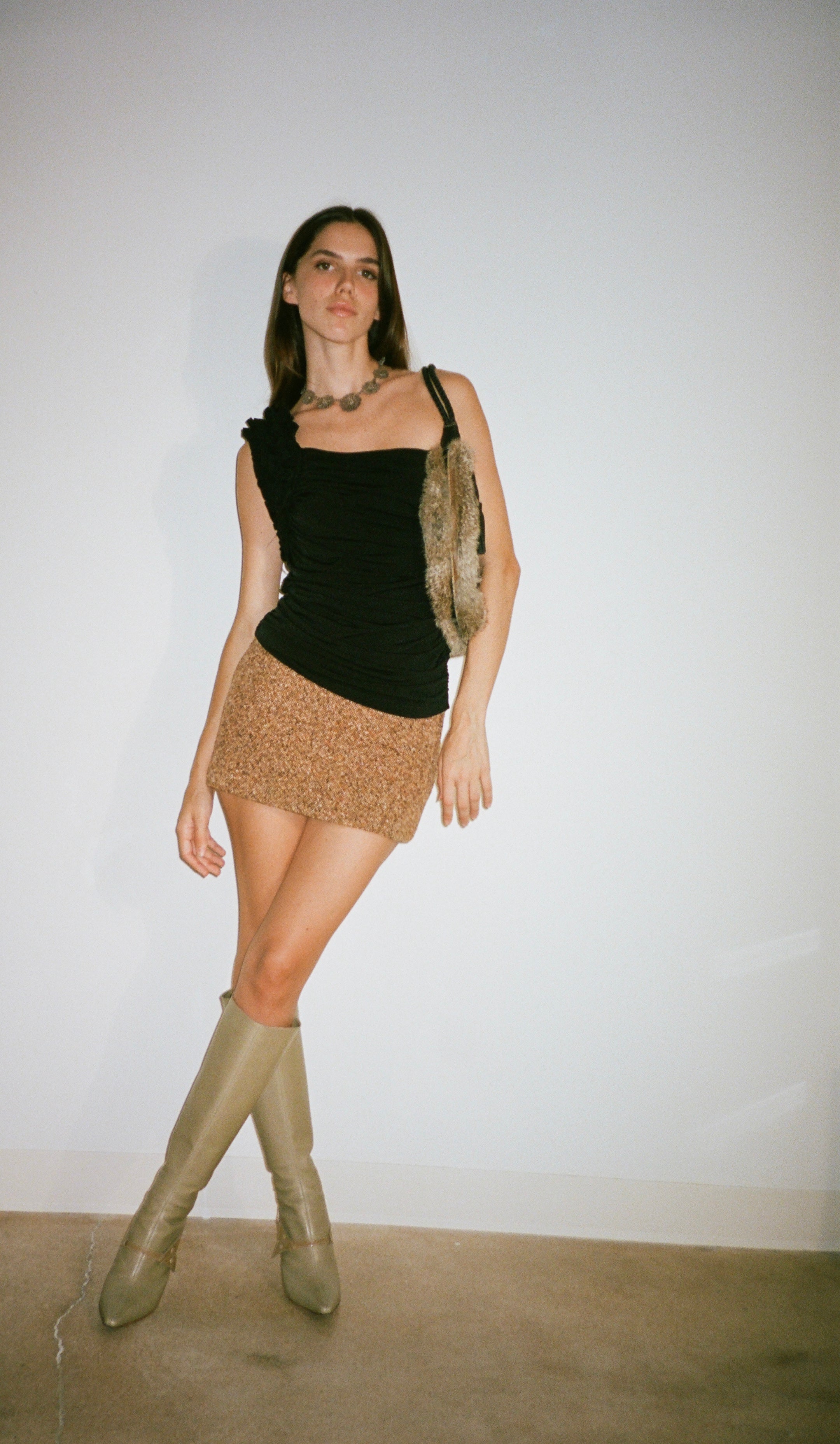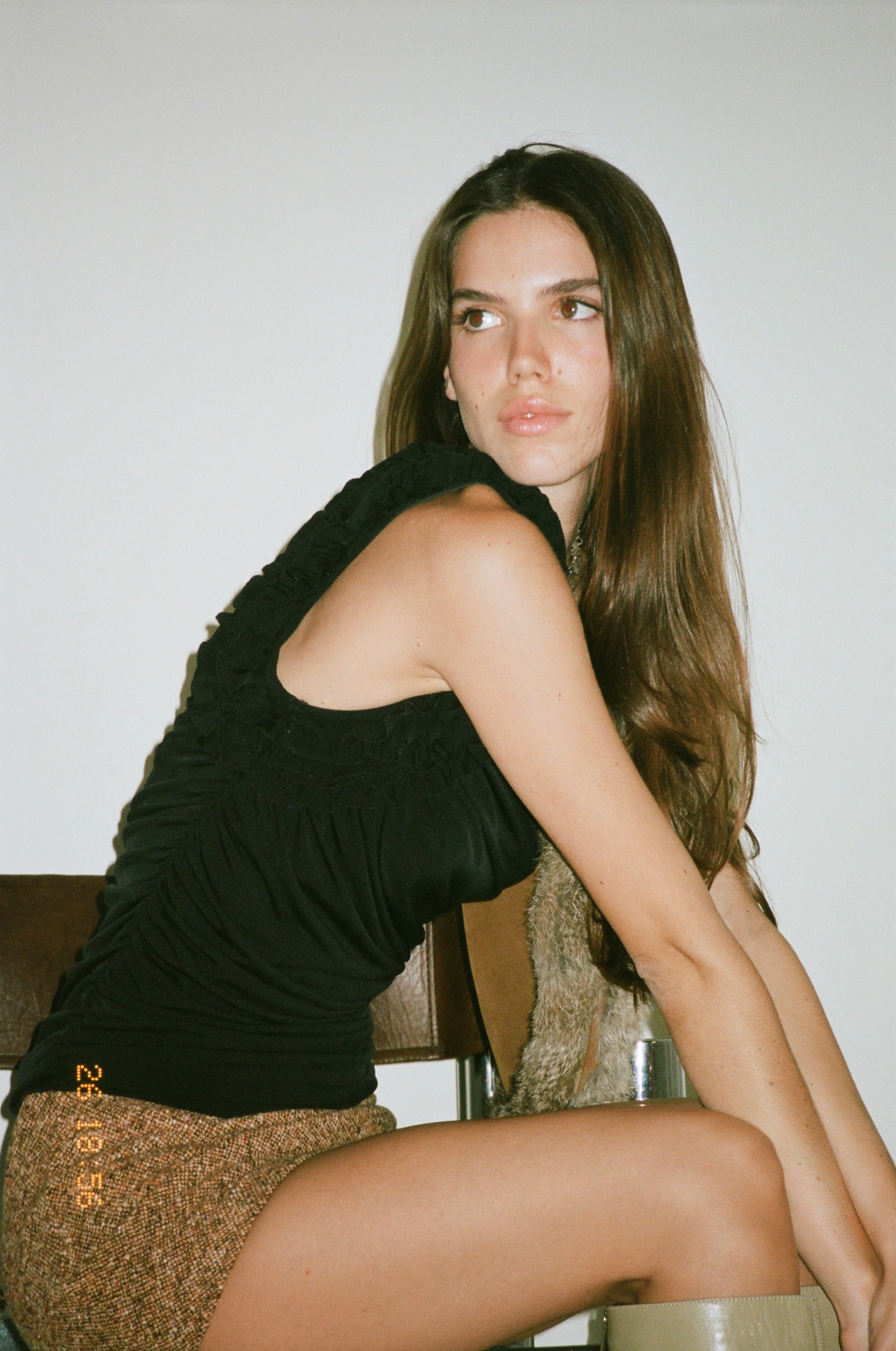 A piece by 8vo Ático Vintage.
Sizing notes.

The Skirt size: XS / The Top size: S-M / The Necklace: O/S.
Styling notes.

Look 01 consist of 3 pieces. The Skirt: Tweeded Miss Sixty Skirt. The Top: Vintage one should top with a ruffled side. The Necklace: A flower choker made from metal. All items have different pricing.
More images of the Look 1.