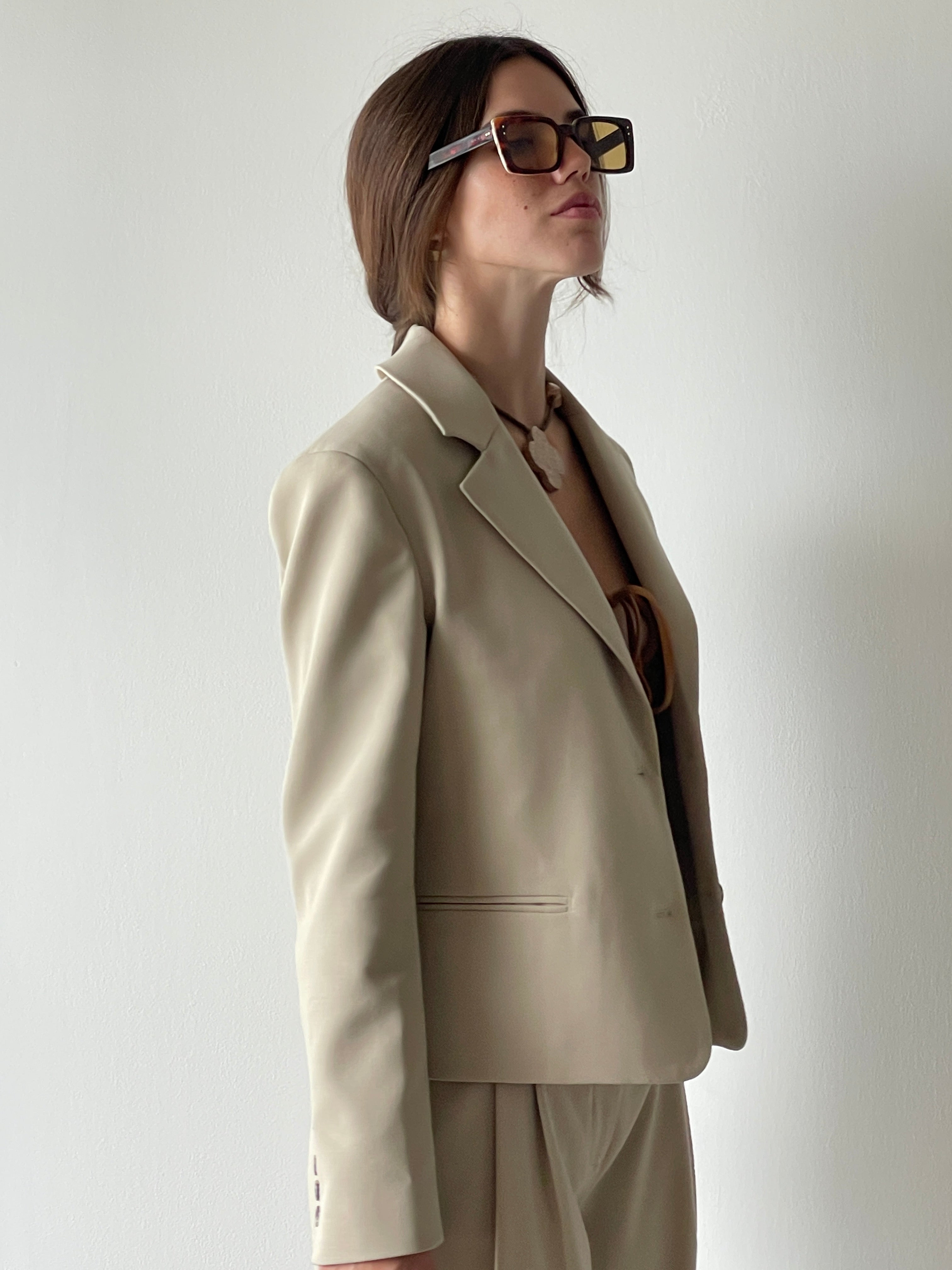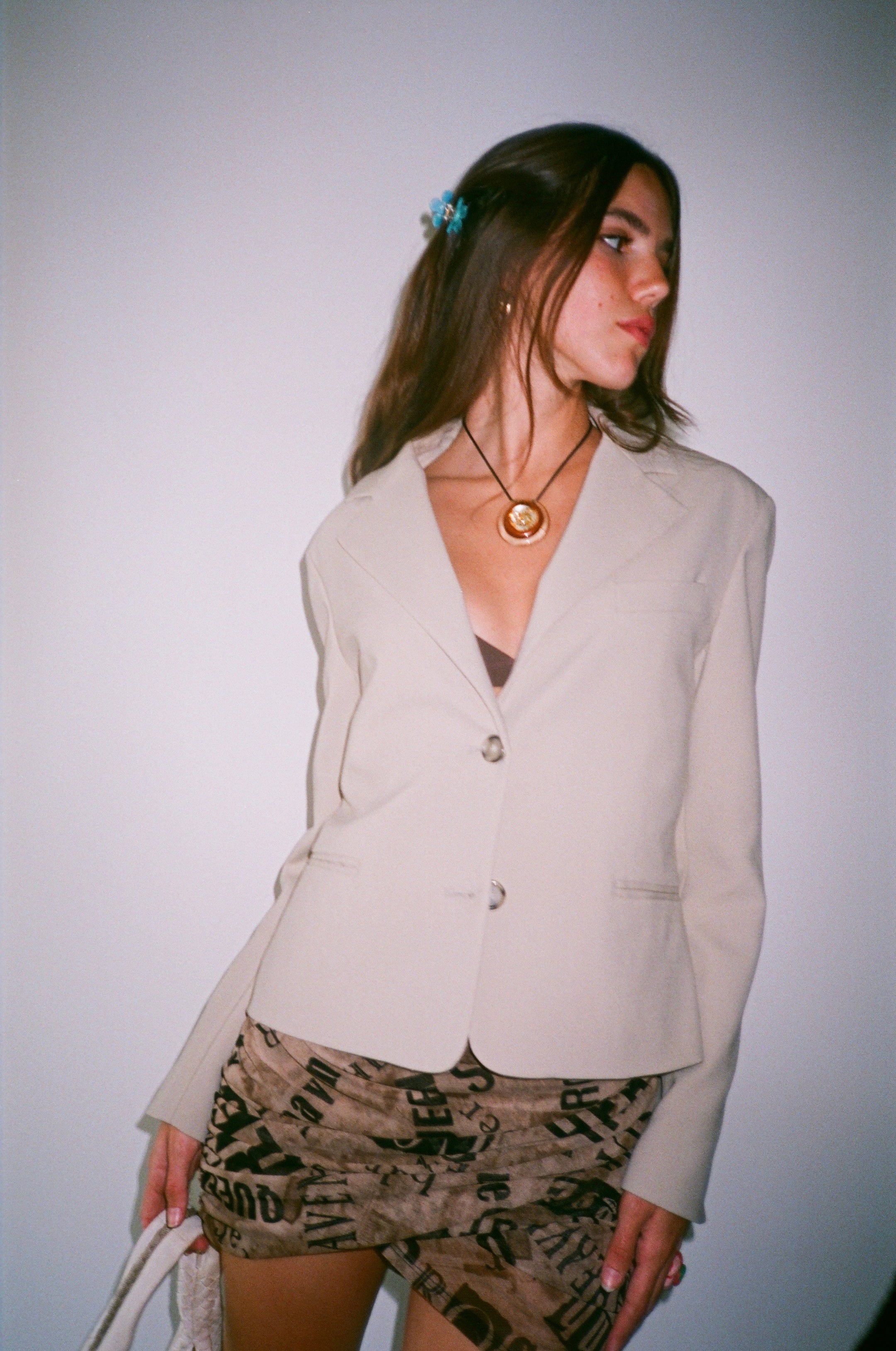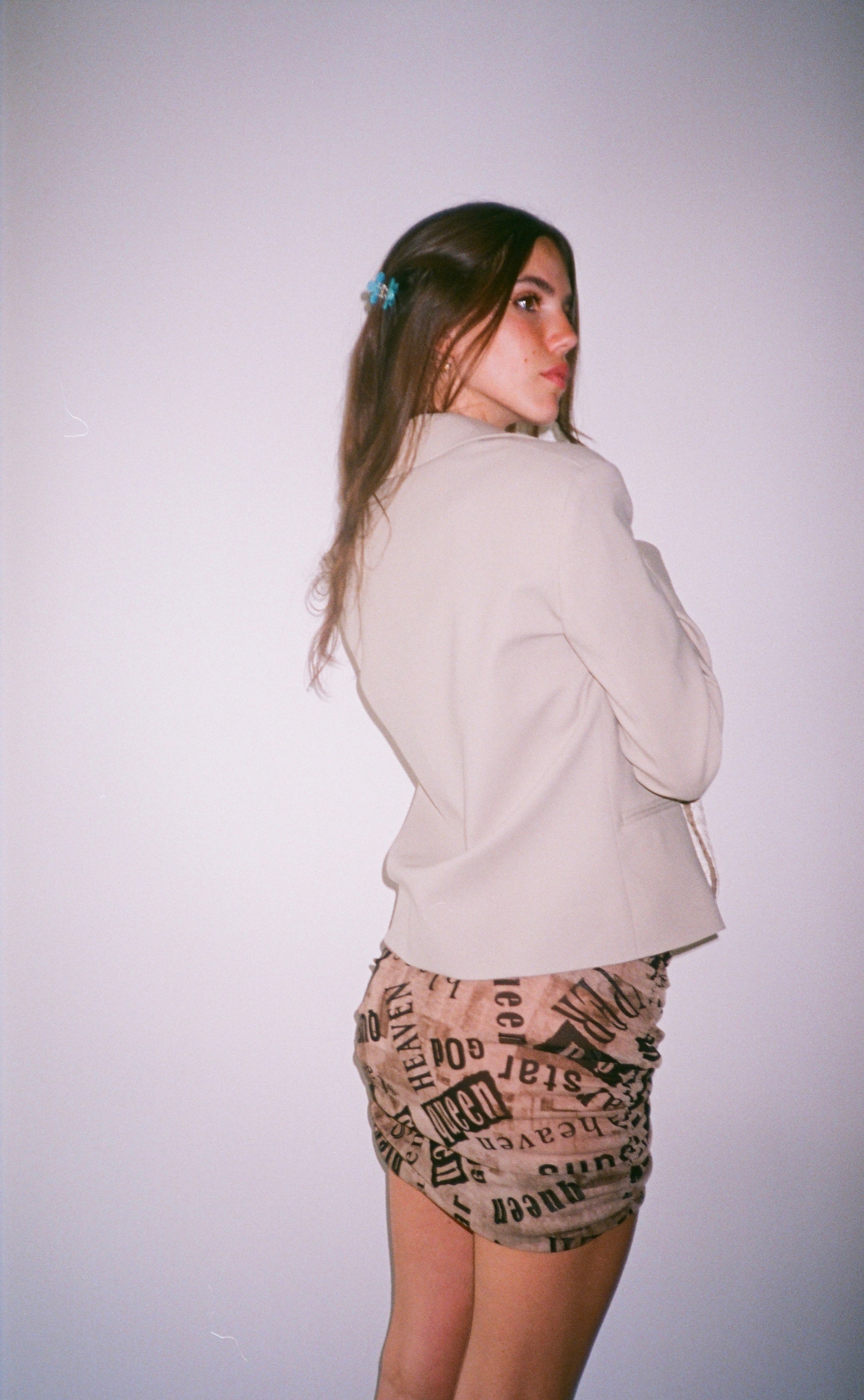 A piece by The Garment.
Sizing notes.

Julia wears size EU 6/US 0. Fit is a bit cropped and boxy, true to size. 64% Polyester, 34% Viscose, 2% Elastane.
Styling notes.

Julia wears the Leon Blazer with vintage skirt and boots & and the Leon Pants. Shaped to a cropped, slim silhouette with wide shoulders, side pockets, and button closure at front.
More images of the Leon Blazer.