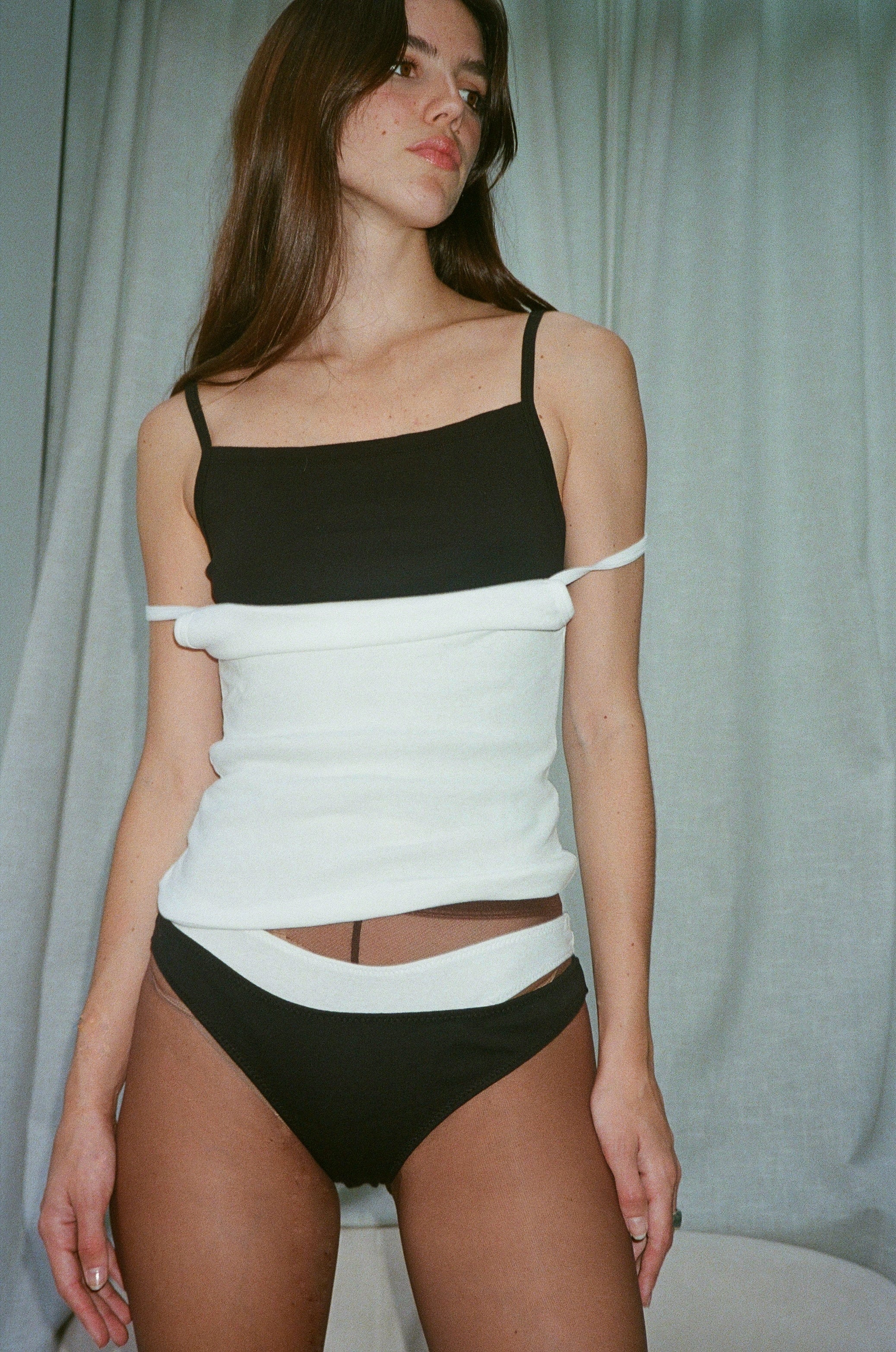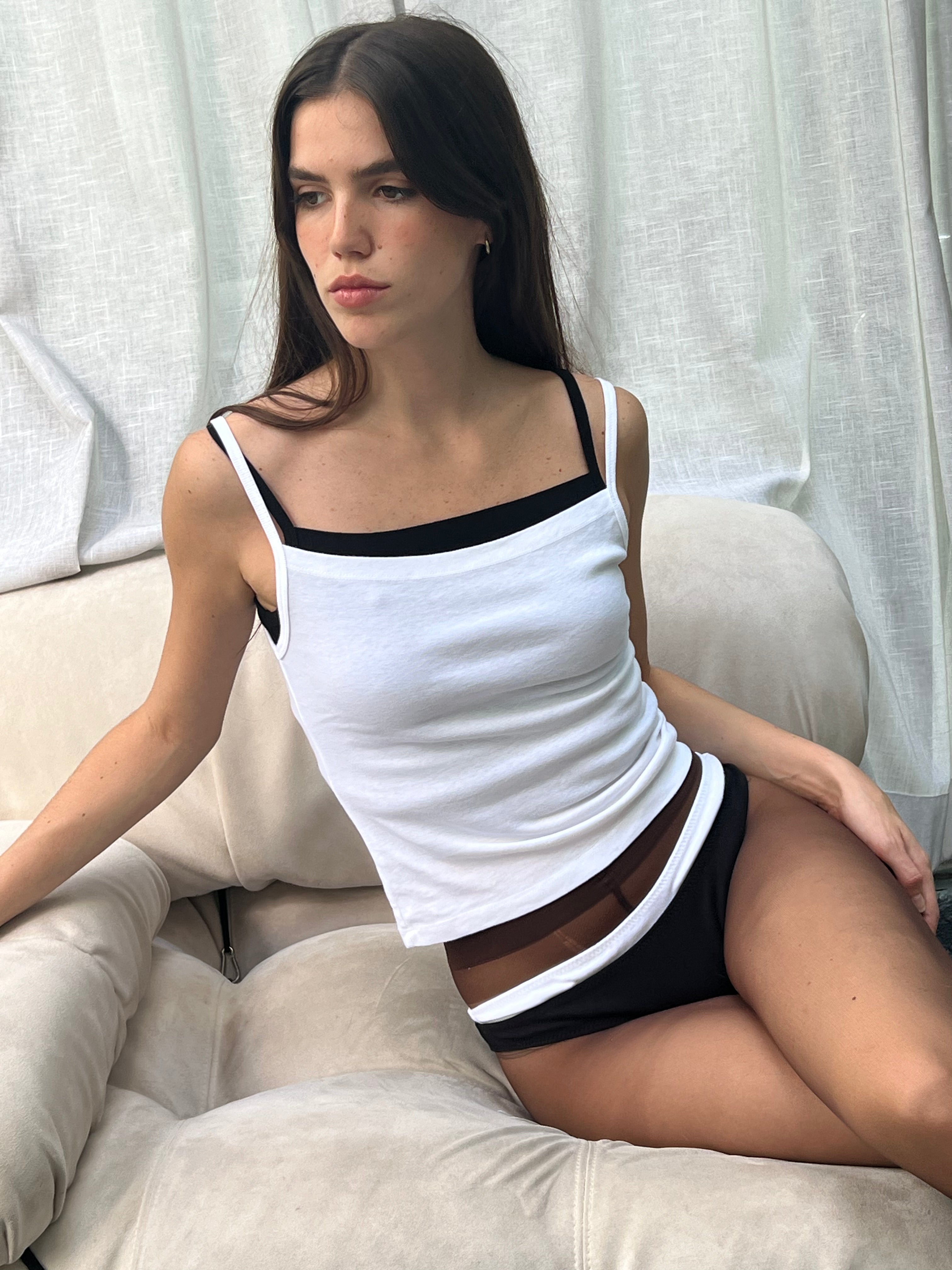 A piece by Gil Rodriguez.
Sizing notes.

100% cotton. Fits true to size. For a more relaxed fit, size up.
Styling notes.

Muse Julia wears the LaPointe Tank in both Black n White, and the French Brief 100 in both colors. Layering the two colors for styling purposes. A cotton baby rib spaghetti tank with square neckline, it's the perfect length to tuck into or not.
More images of the LaPointe Tank.