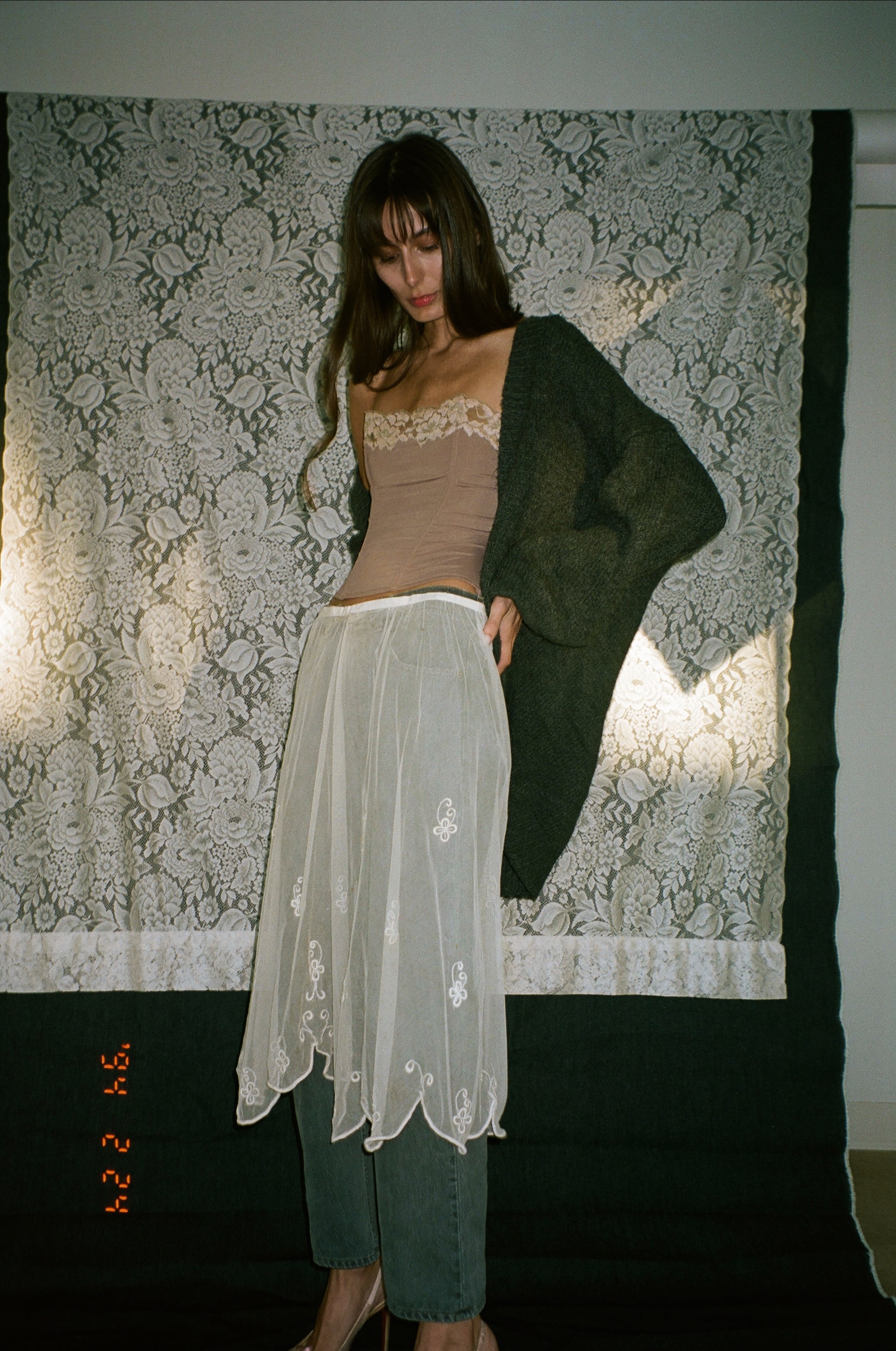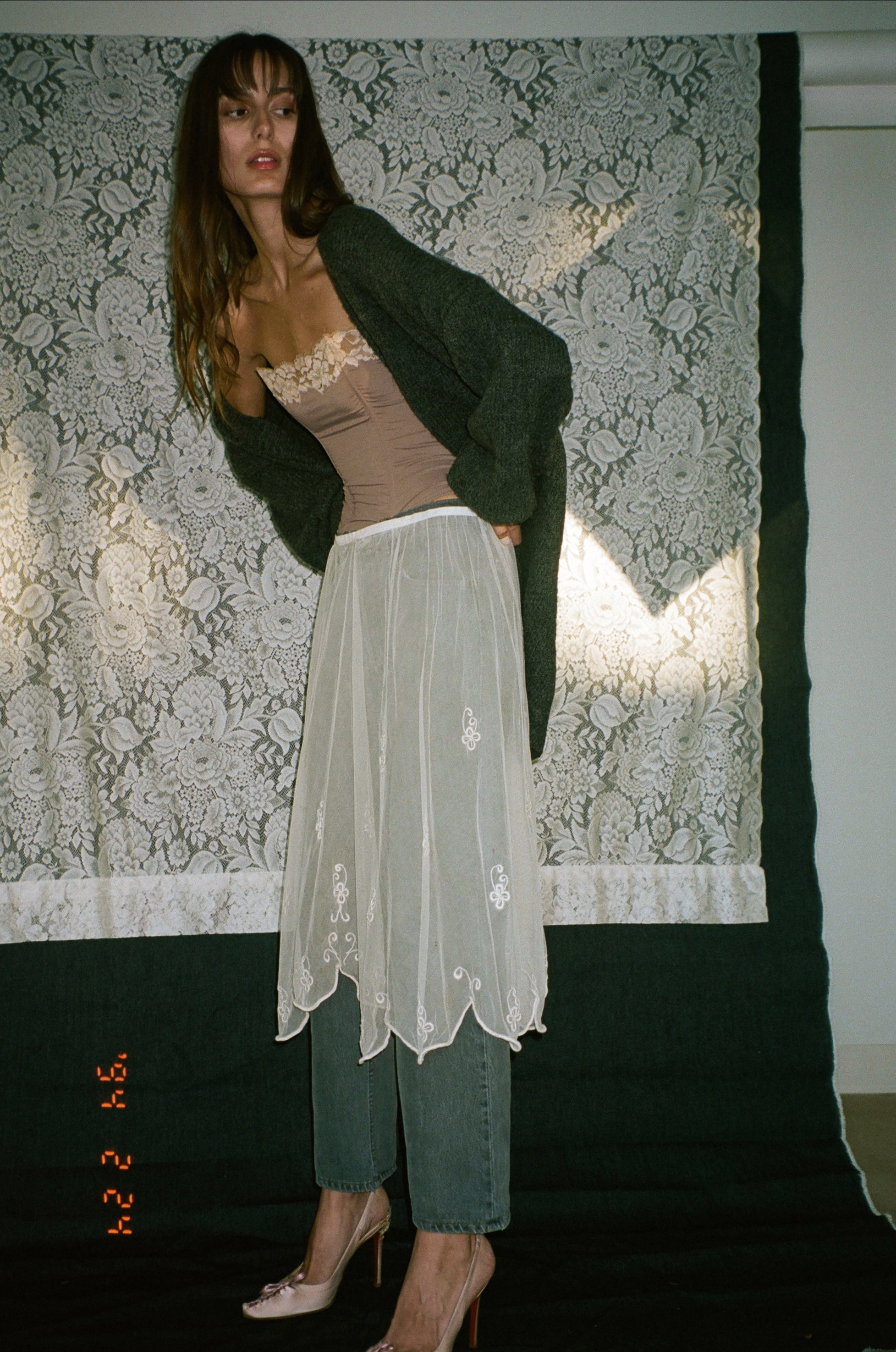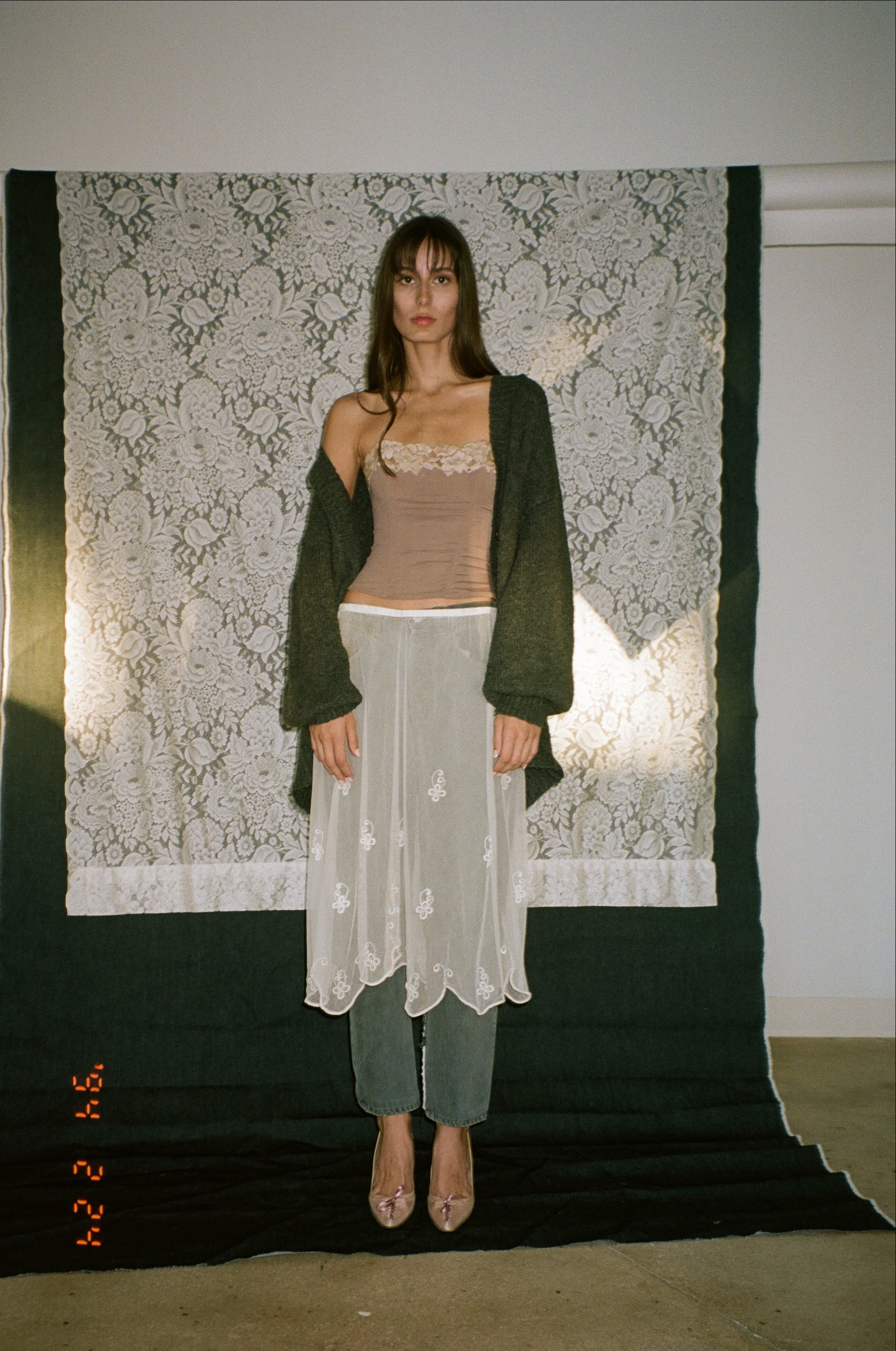 A piece by 8vo Ático Vintage.
Sizing notes.

Fits true to size.
Styling notes.

Muse Alexa wears the Lace Skirt with the Sweet Rose Corset. Skirt is meant to fit high waisted, but for shoot purposes it is not closed all the way up. Delicate lace skirt with flower embroidery.
More images of the Lace Skirt.