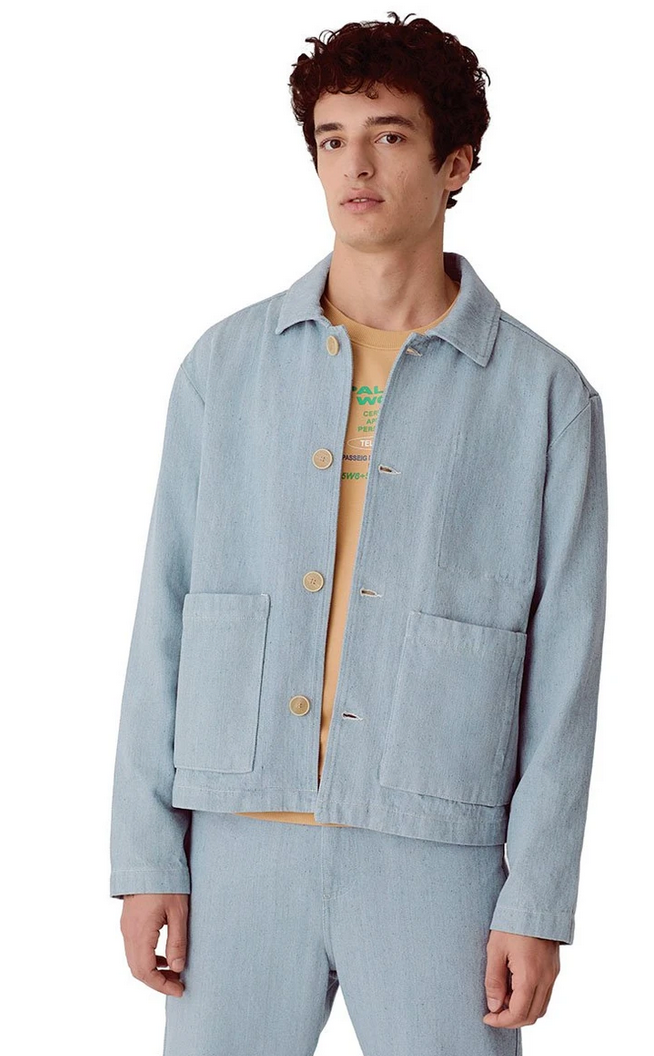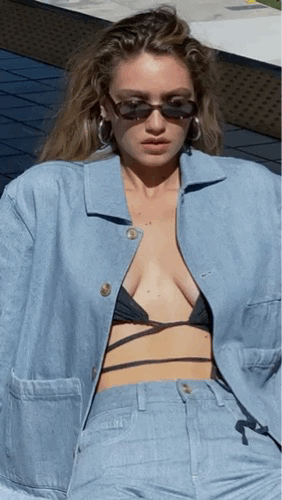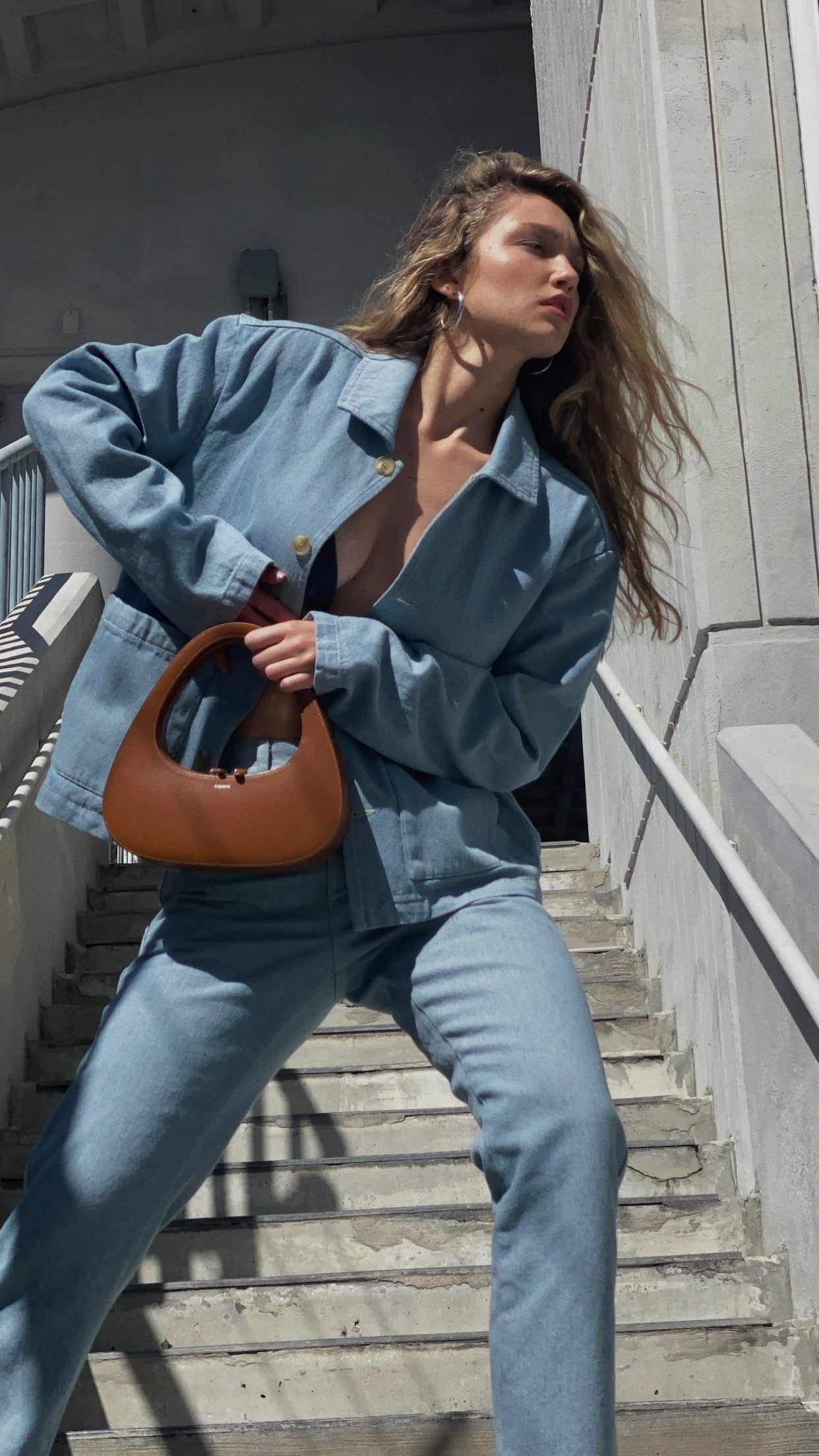 A piece by Paloma Wool.
Sizing notes.

Fits is oversized for the women. Riley wears a size S. Fit is true to size for men. Denim unisex jacket with inner pockets detailed with small graphic serigraph. Color light denim. 76% cotton 24% recycled cotton. Made in Spain.
Styling notes.

Styled with the Timberlake Jeans & the Alba Missmatch Mules. IMPORTANT MESSAGE FOR THE GIRLS: this item is meant to be for the guys, so the fit is going to be big.
More images of the Justin Unisex Jacket.