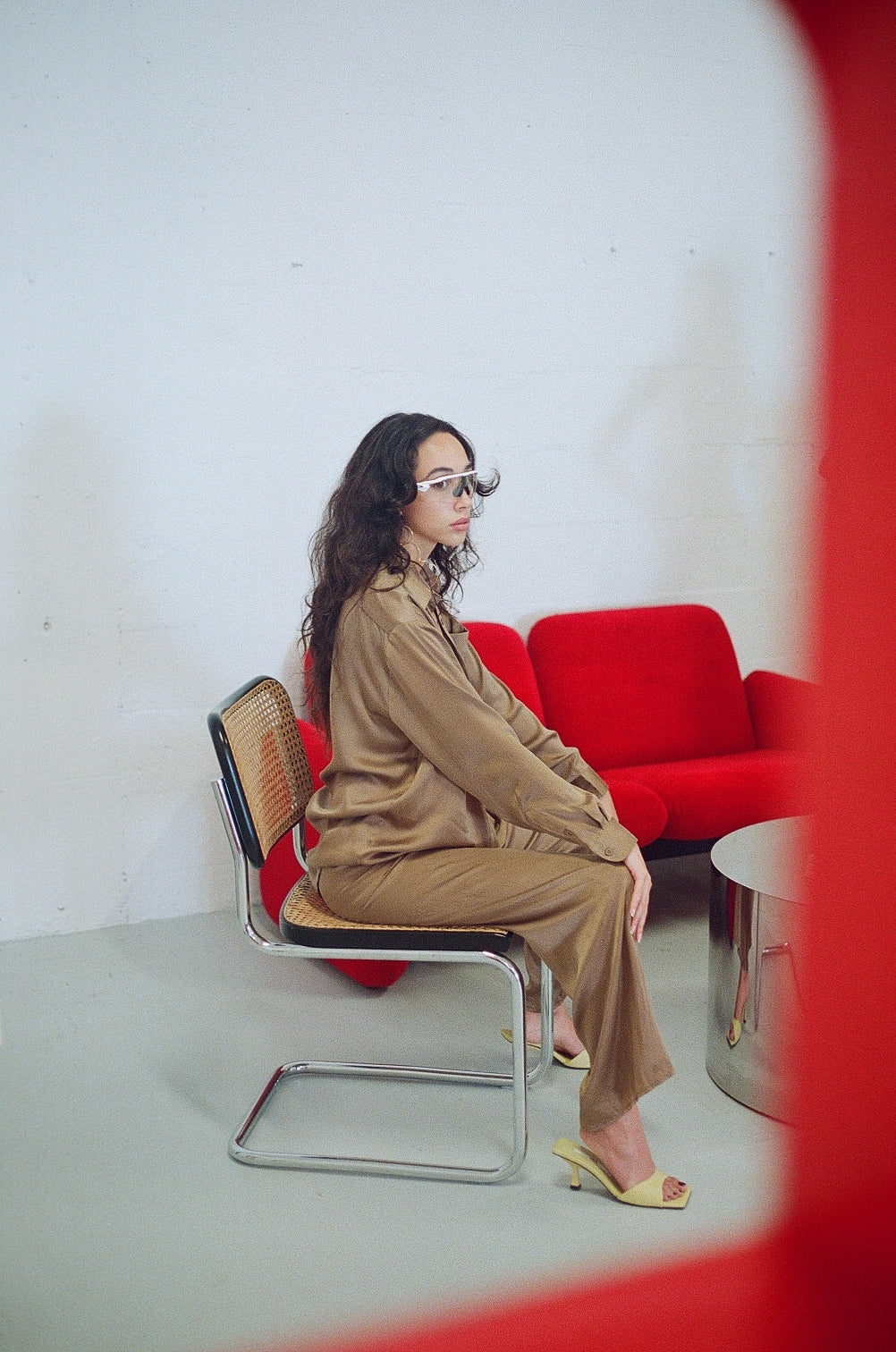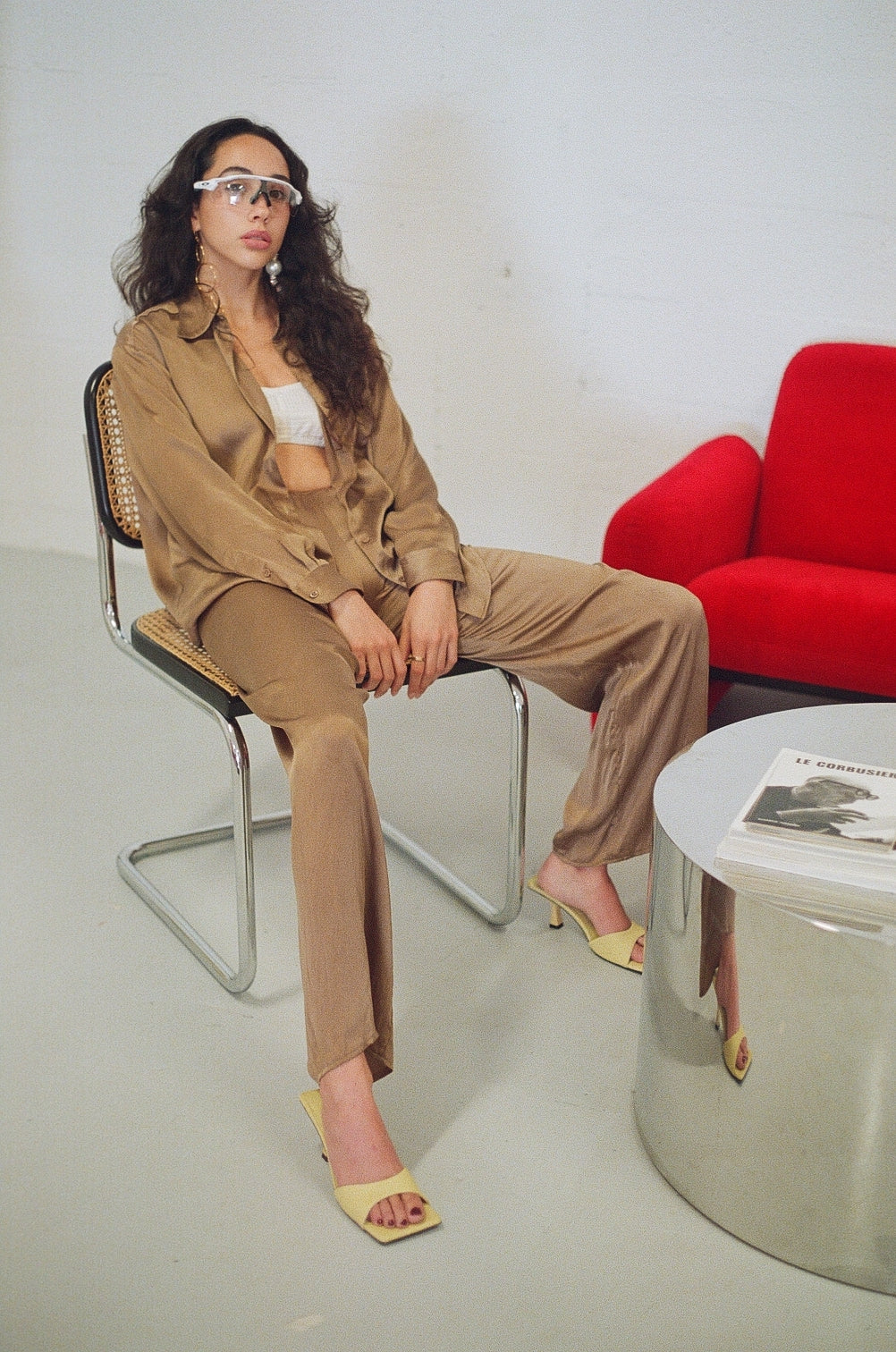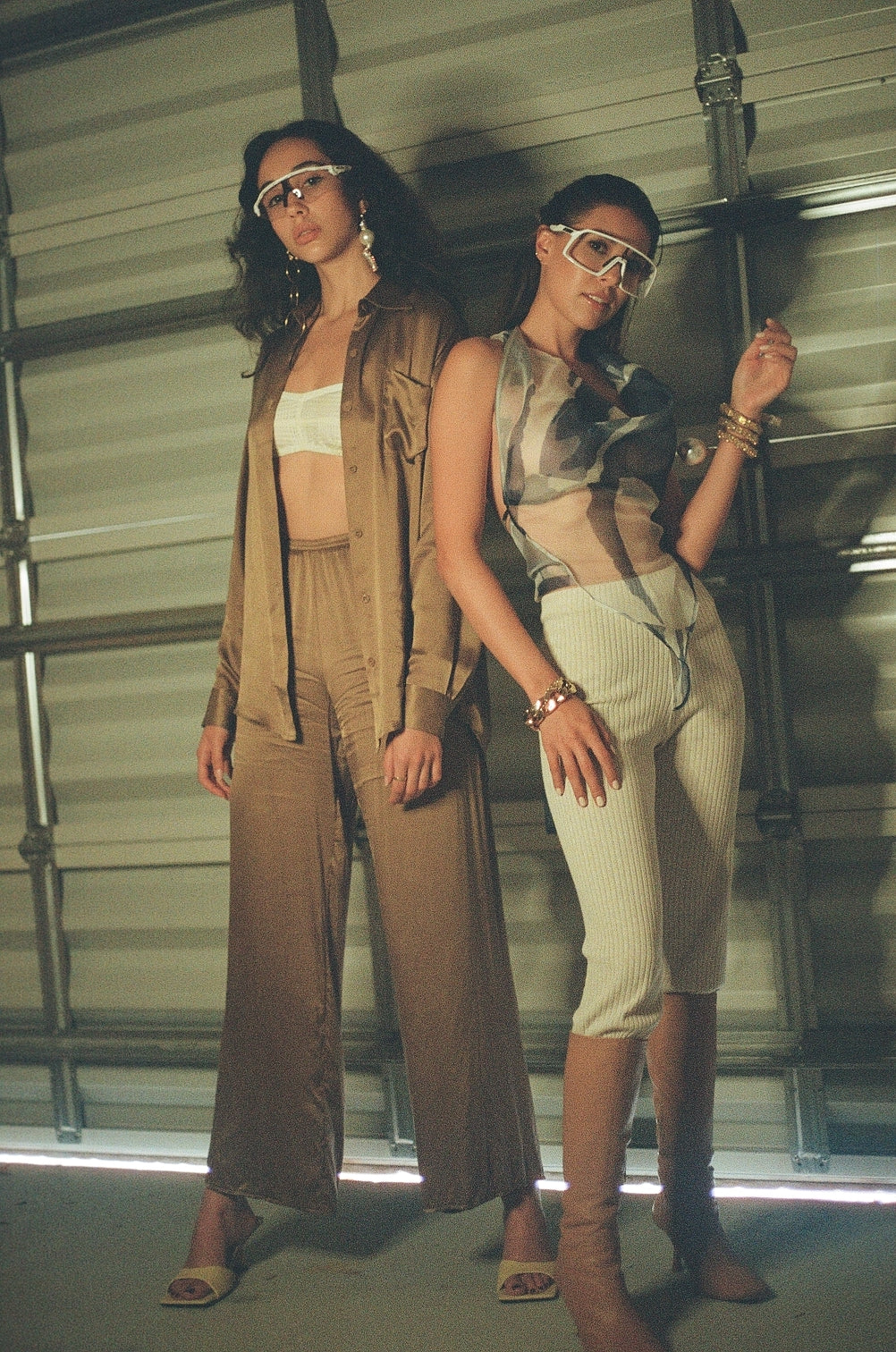 A piece by Harris Tapper.
Sizing notes.

Fits true to size. Melania wears a size 0 and is 5'9 tall. 100% Silk Dryclean Only
Styling notes.

Styled with the Kantor Shirt & Dhalia Bra.The elastic waistband and straight leg silhouette creates a trouser that is both flattering and very comfortable.
More images of the Irving Trousers.