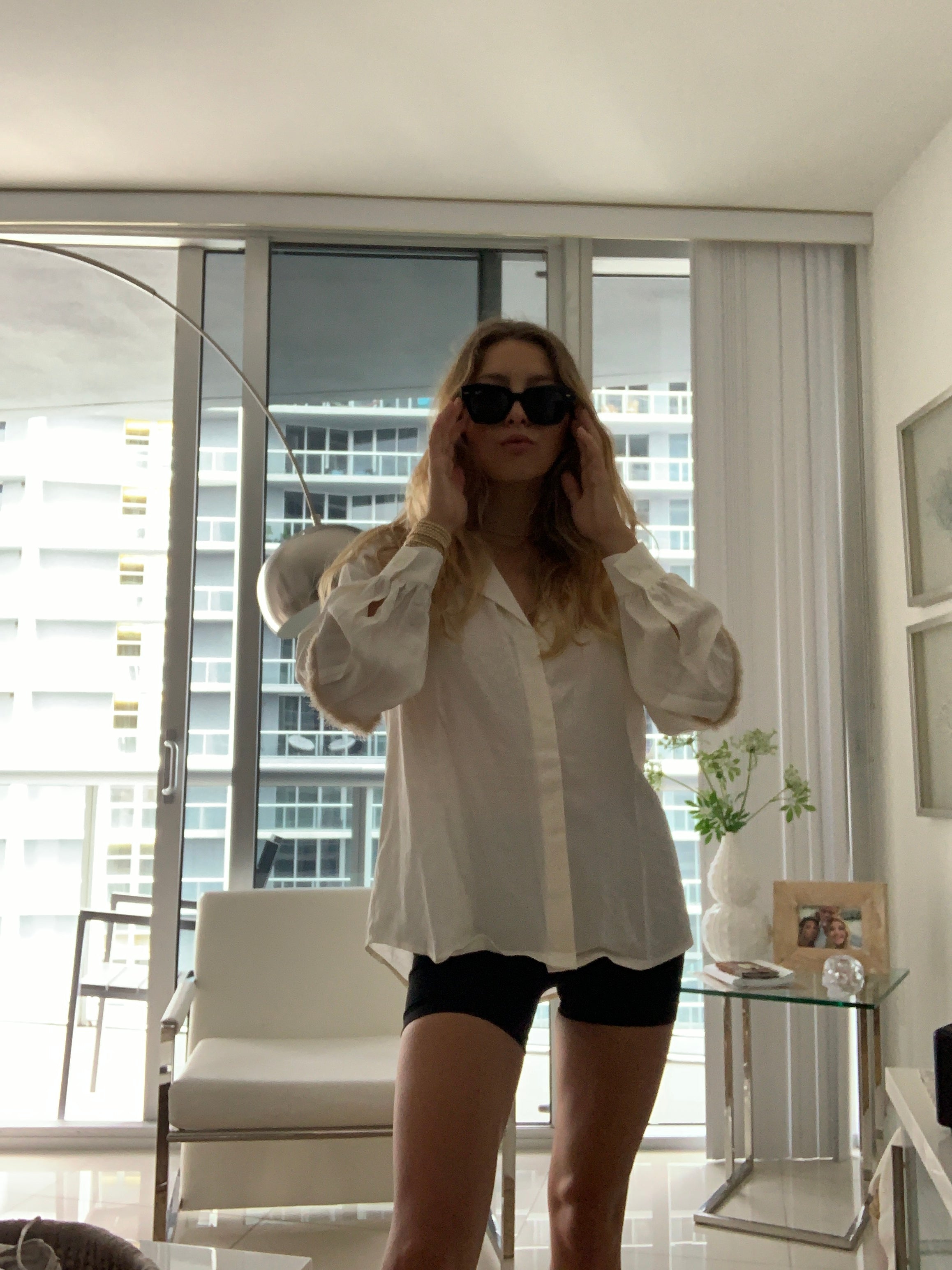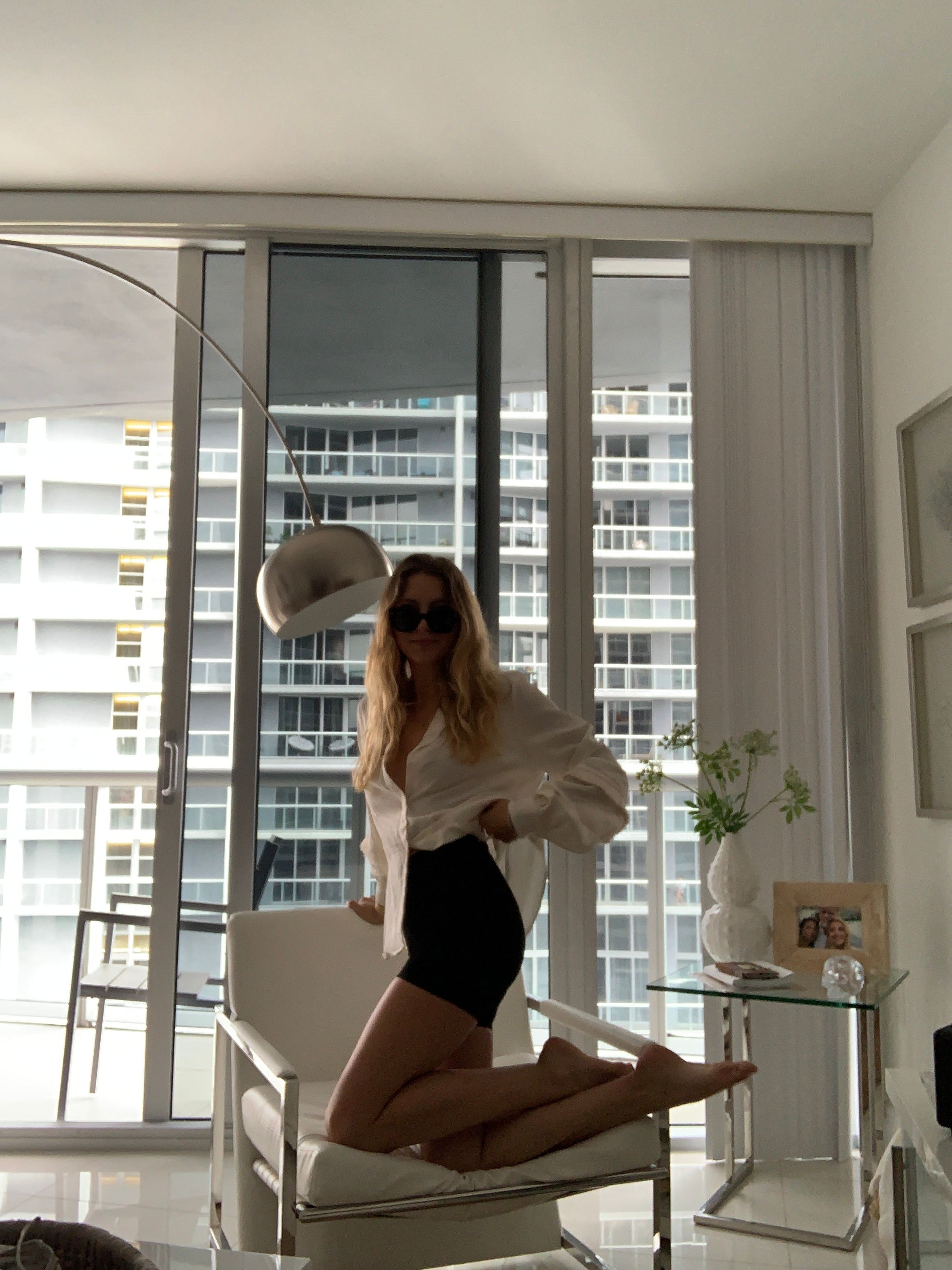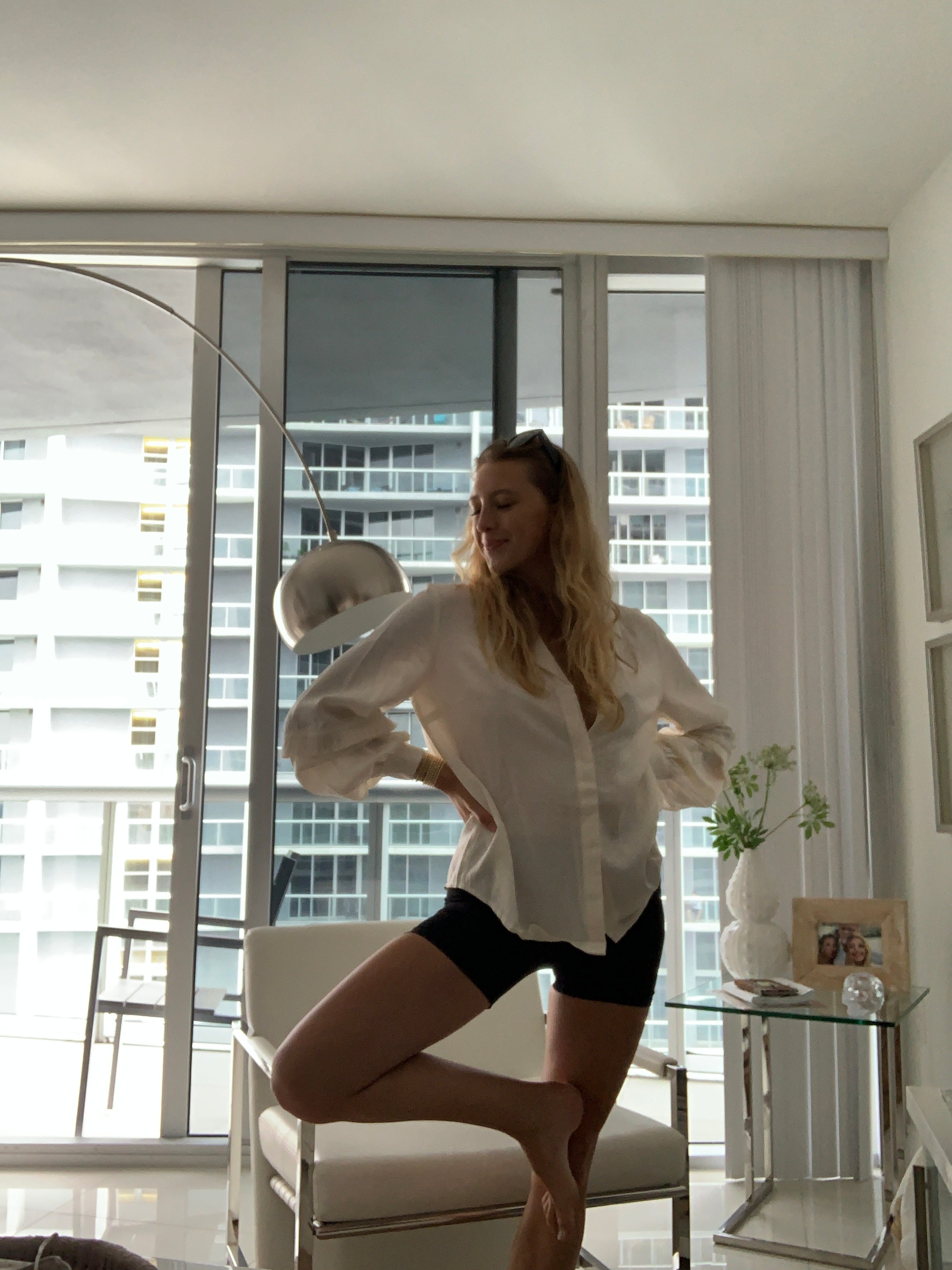 A piece by Just Female.
Sizing notes.

Fits true to size. If desired a oversized fit, go up one size.
Styling notes.

Leave open, closed, or just button up 1 button, best when paired with shorts (any type tbh). Button down shirt in Jet Stream with fringes around the elbows and small printed X's.
More images of the Inanna Shirt.