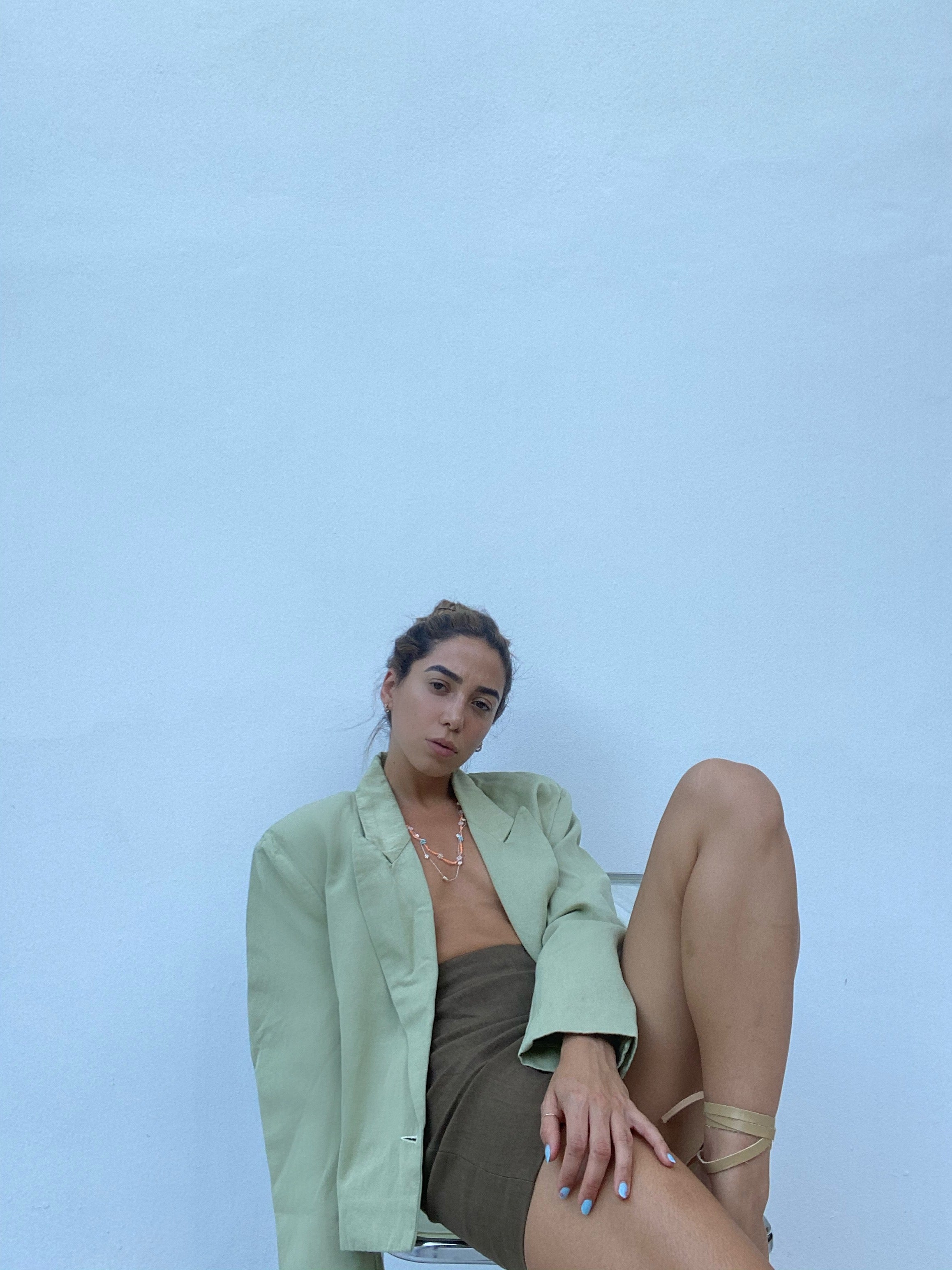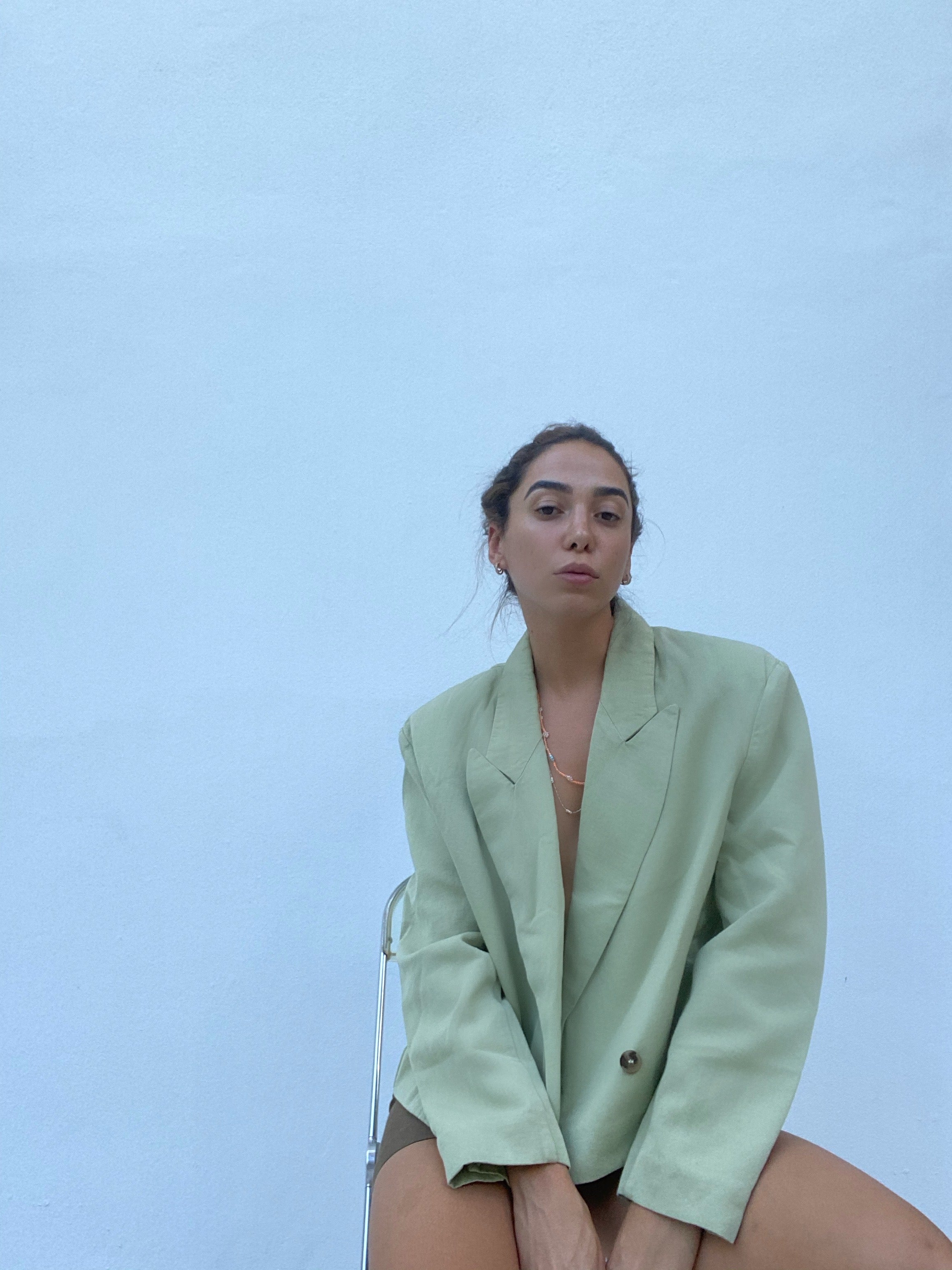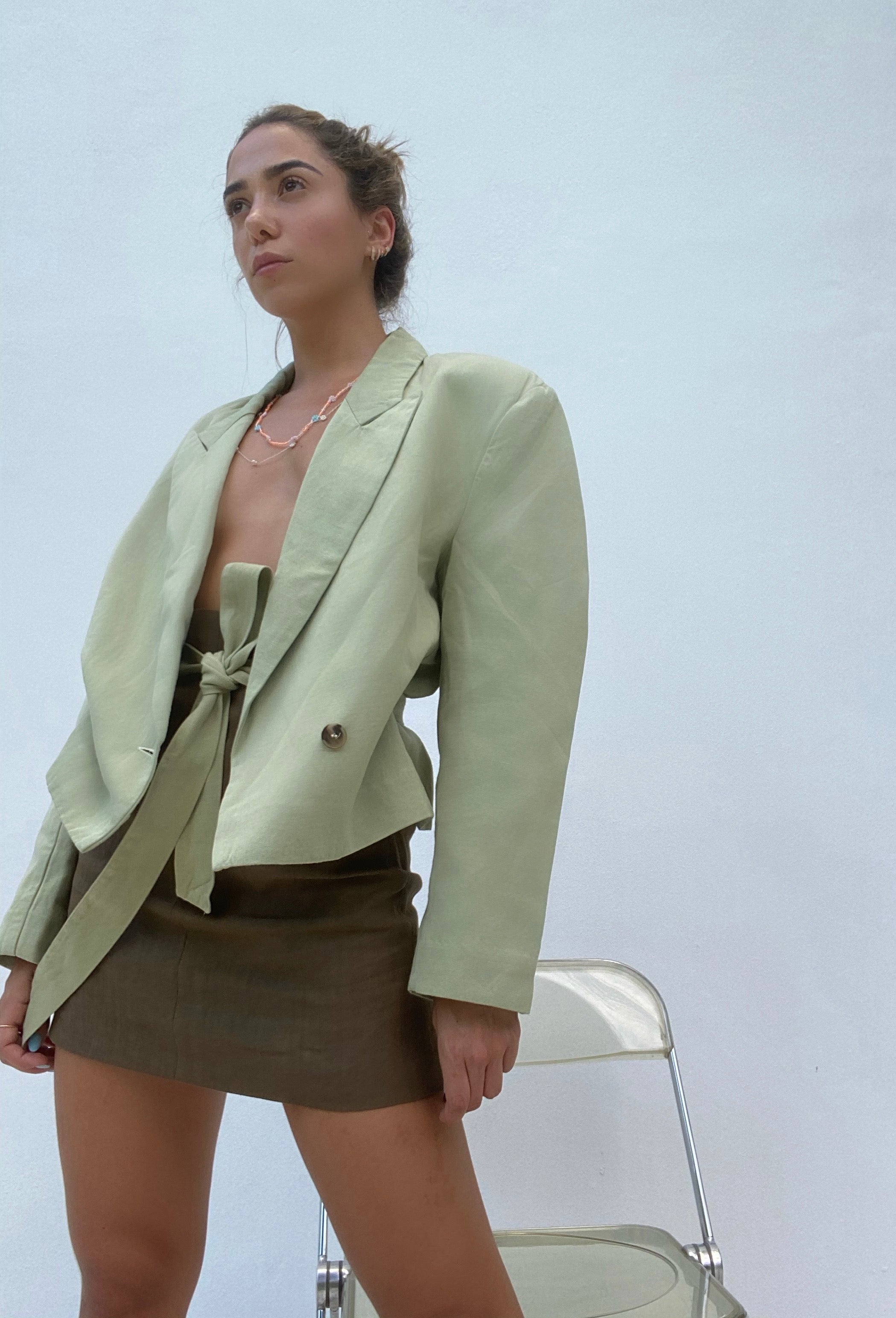 A piece by Amlul.
Sizing notes.

Fits true to size. Meant to fit oversized. 5% cotton/ 34% linen - Isabella wears a size 36.
Styling notes.

A two-ways wrapping blazer in soft mint with a loose/ oversized fitting & shoulder pads. Made in Spain.
More images of the Herba Blazer.