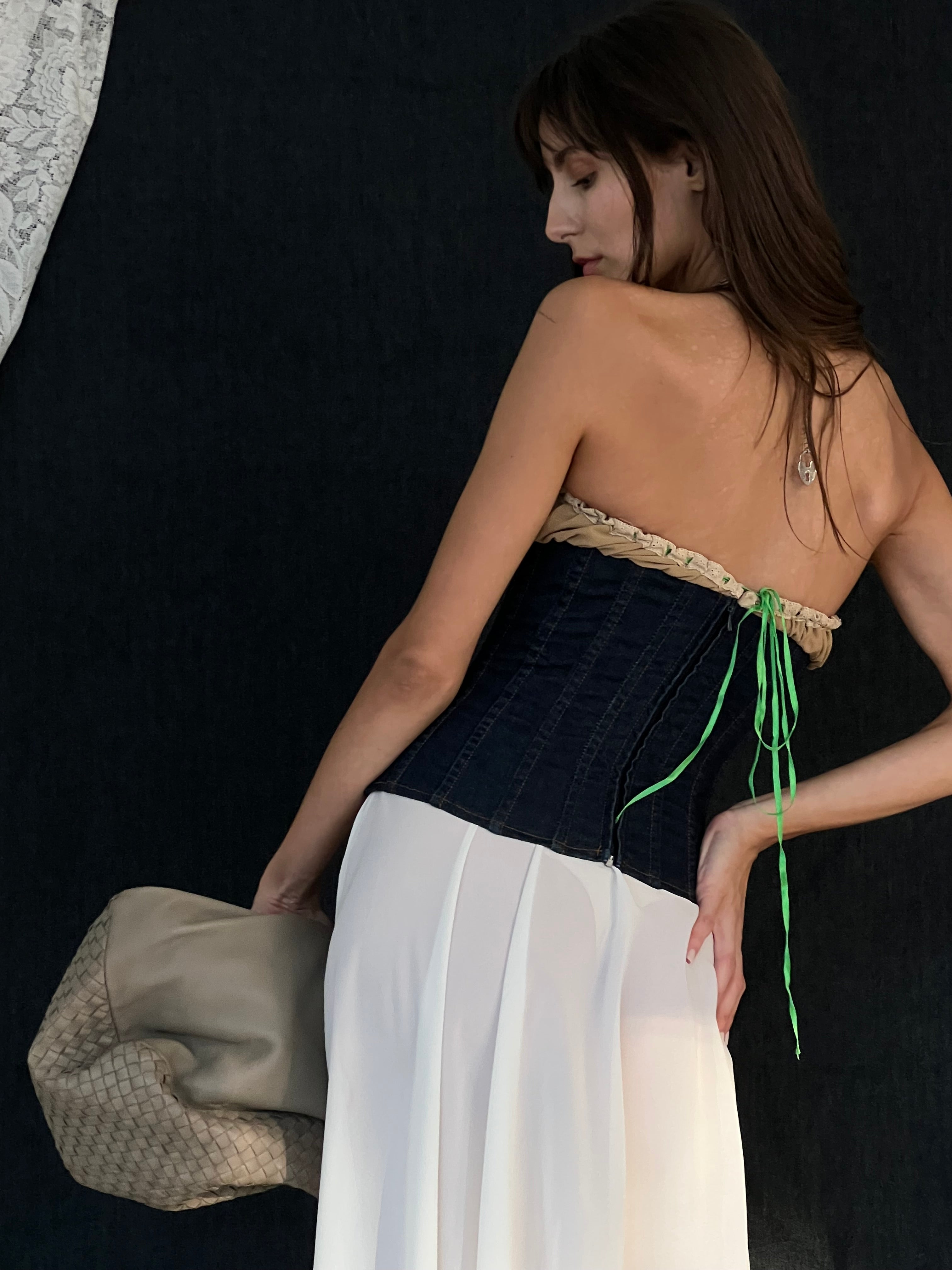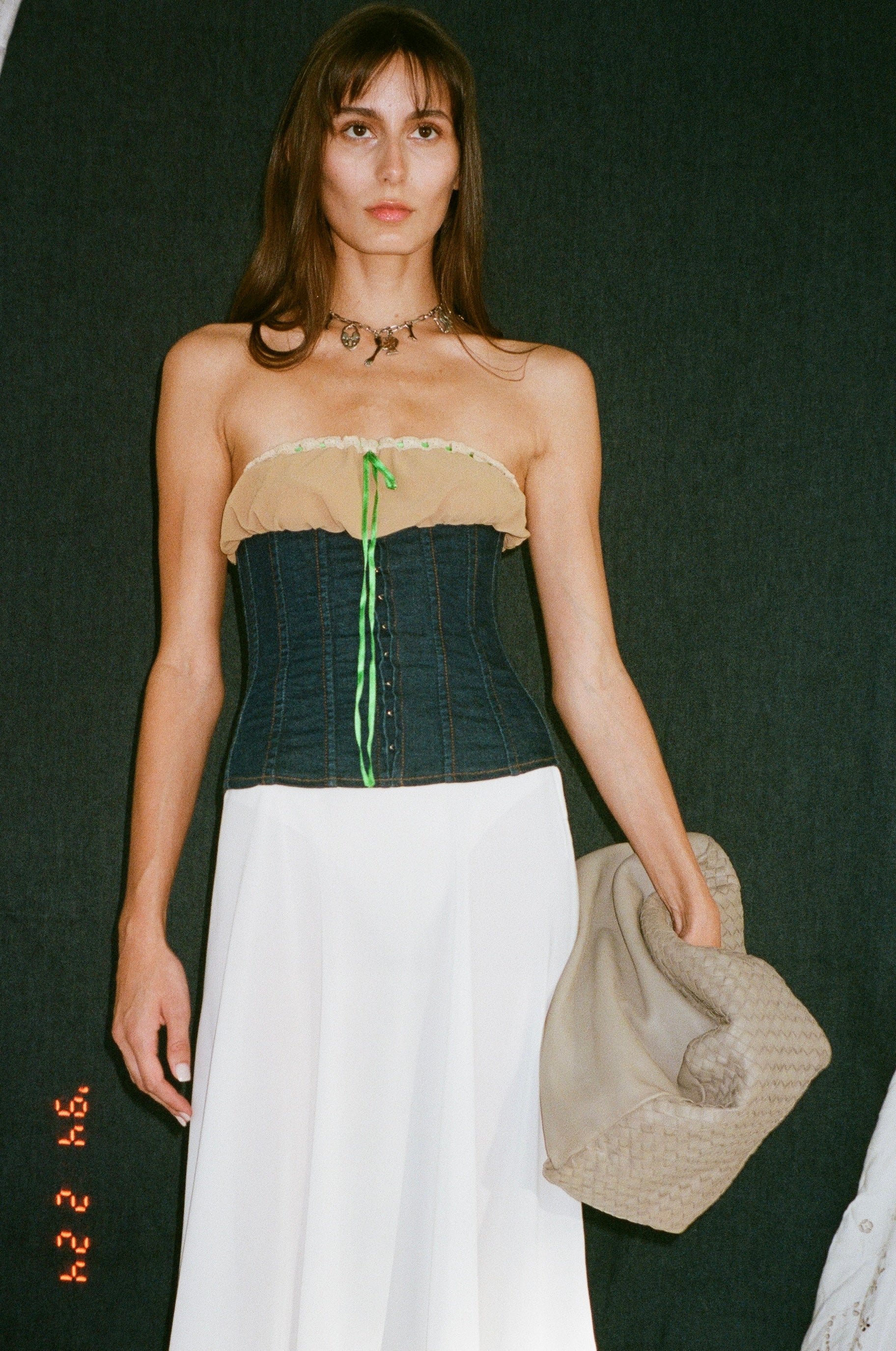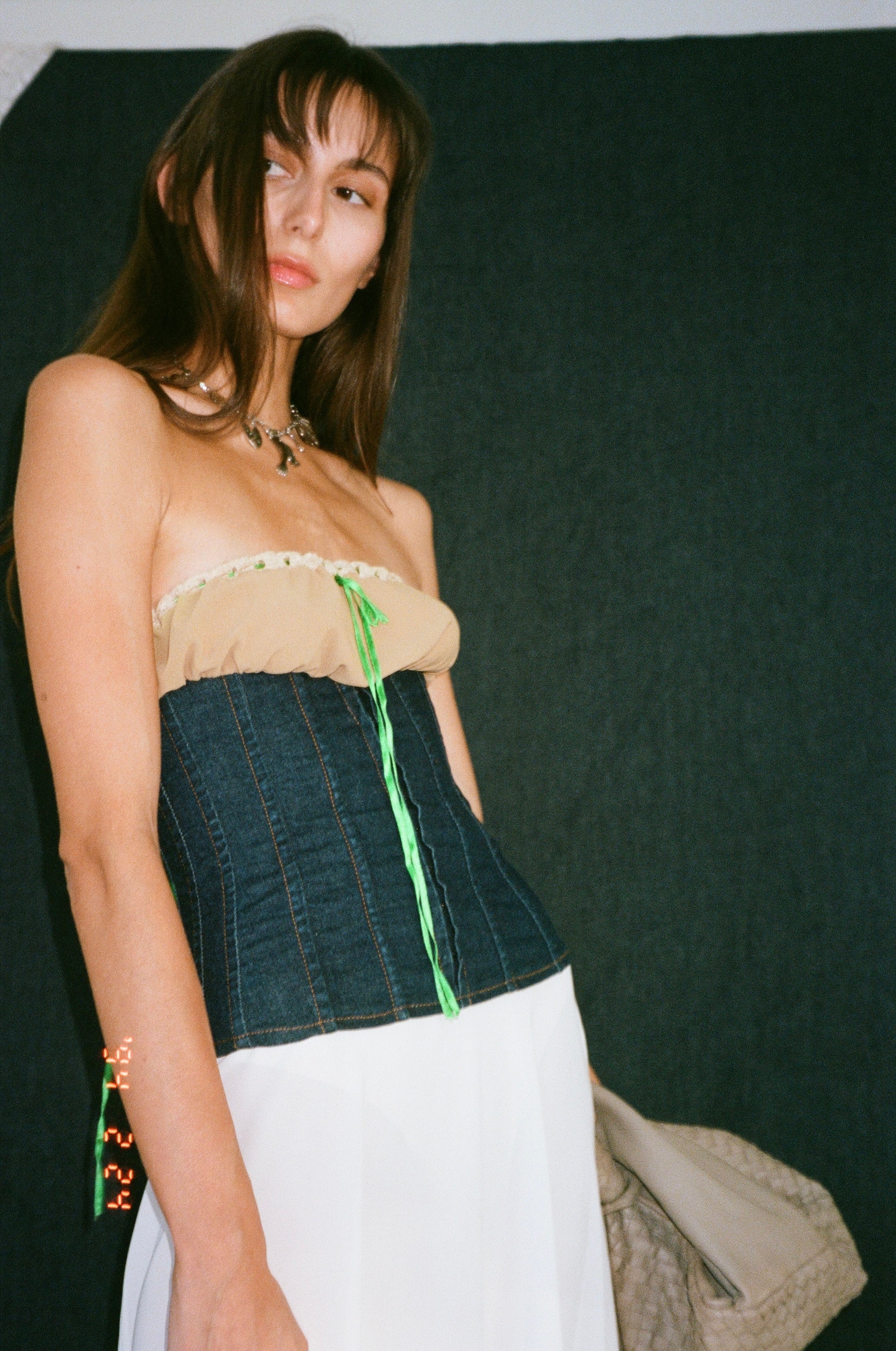 A piece by 8vo Ático Vintage.
Sizing notes.

Top runs small. Recommended for smaller frames since the denim doesn't have a lot of stretch to it.
Styling notes.

Muse Alexa wears the Denim Bustier with the Blanca Skirt. Corset style top, really hugs you in. Back zipper and bust ties.
More images of the Denim Bustier.