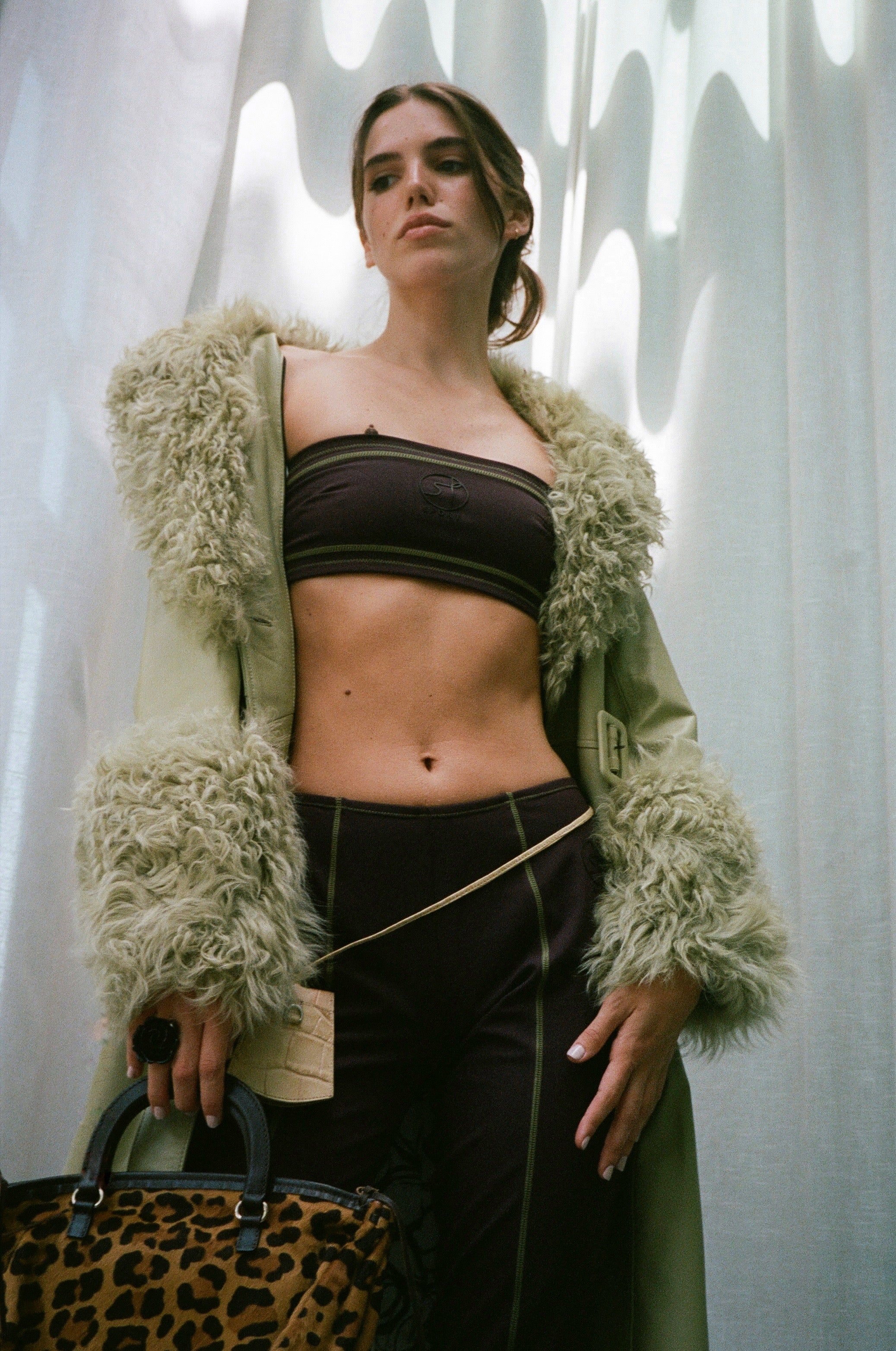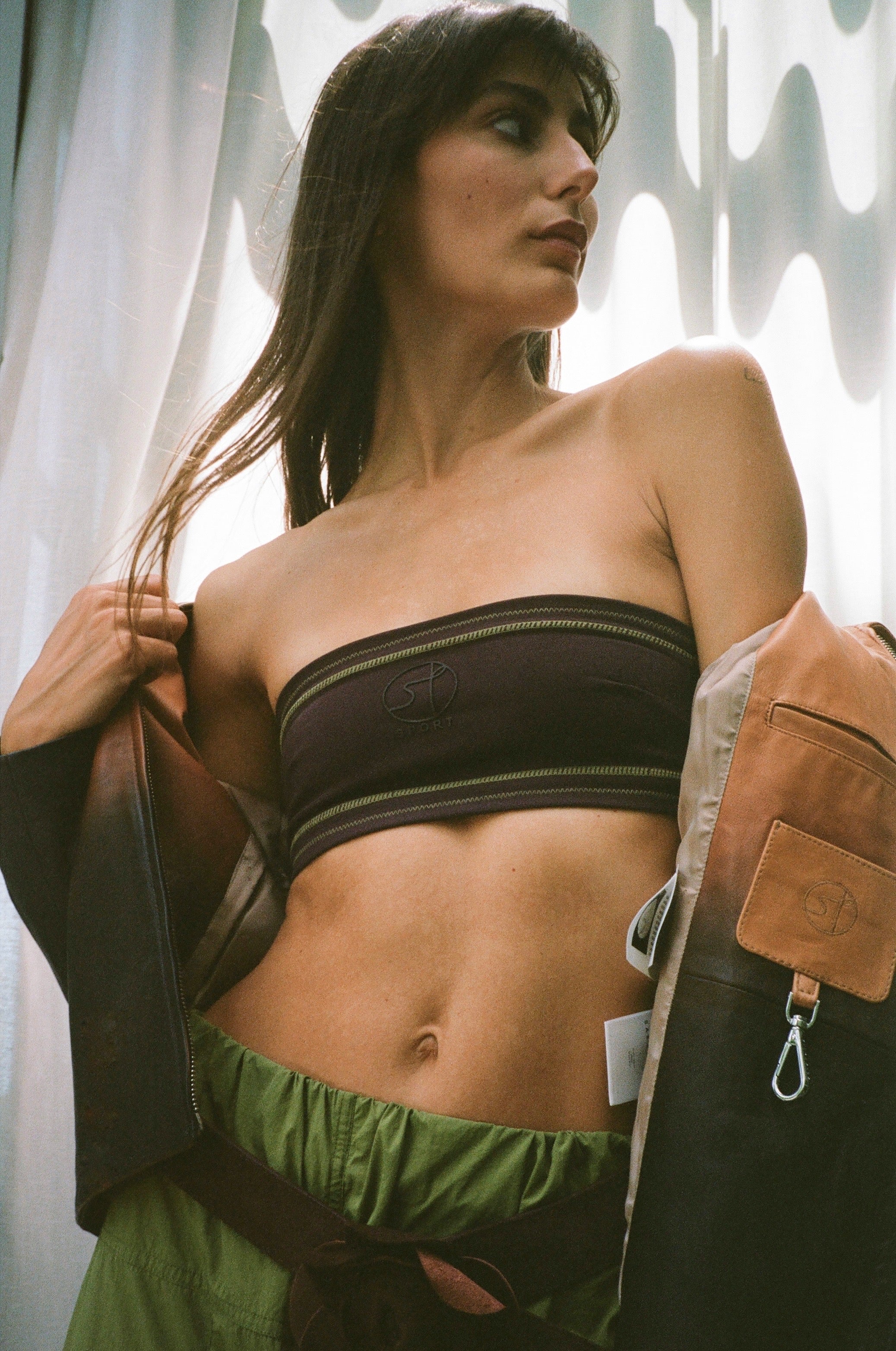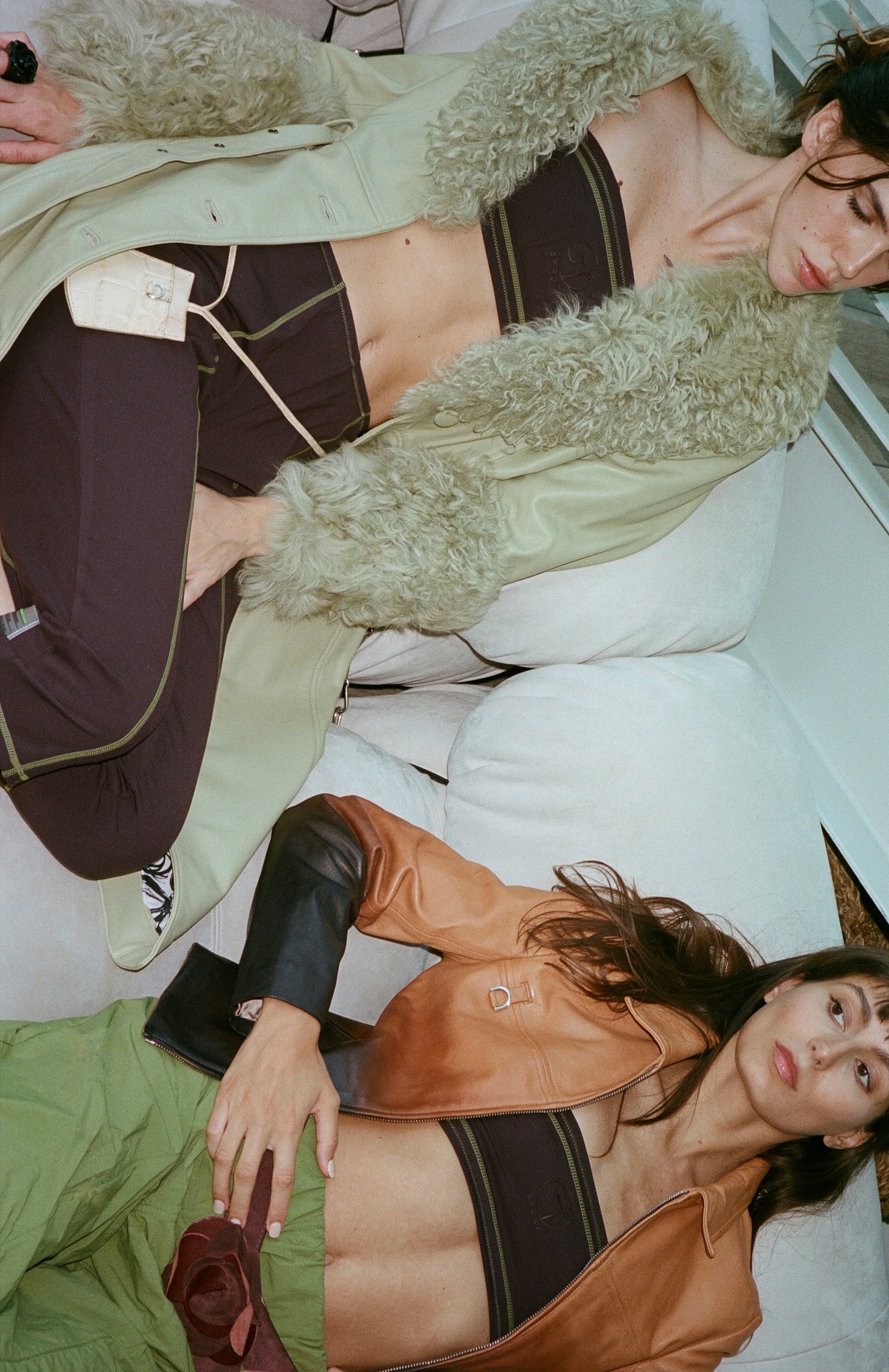 A piece by Saks Potts.
Sizing notes.

Fits true to size. Muse Julia wears size S and Alexa wears size XS.
Styling notes.

Muses Alexa and Julia wear the Constanze Top with full 8Á curated outfit. The bandeau is cut from a soft, stretchy fabric and fitted to the body. A unique detail on the top is a rubber label at the back of the top illuminated with 'Saks Potts Sport.
More images of the Constanze Top.