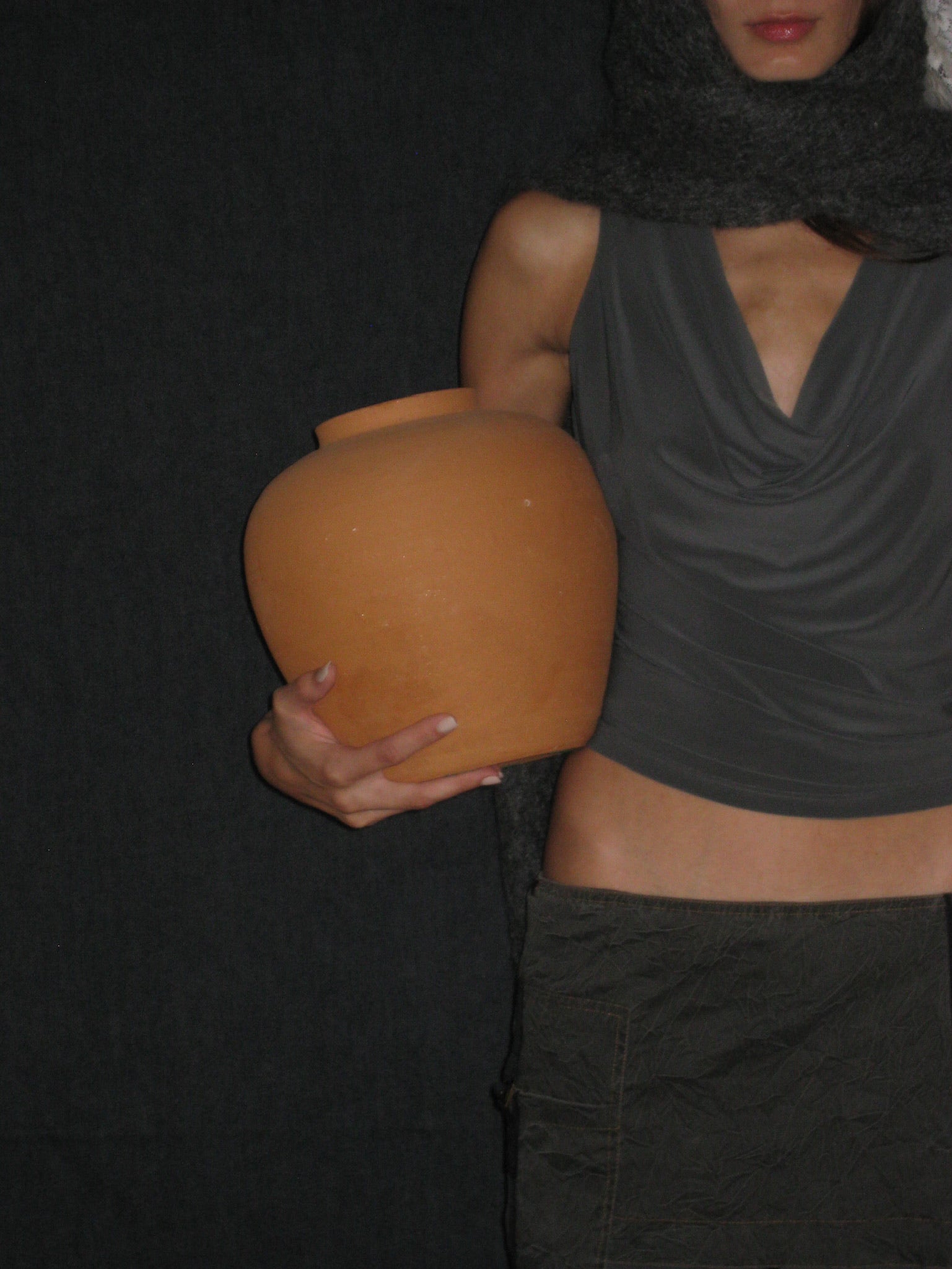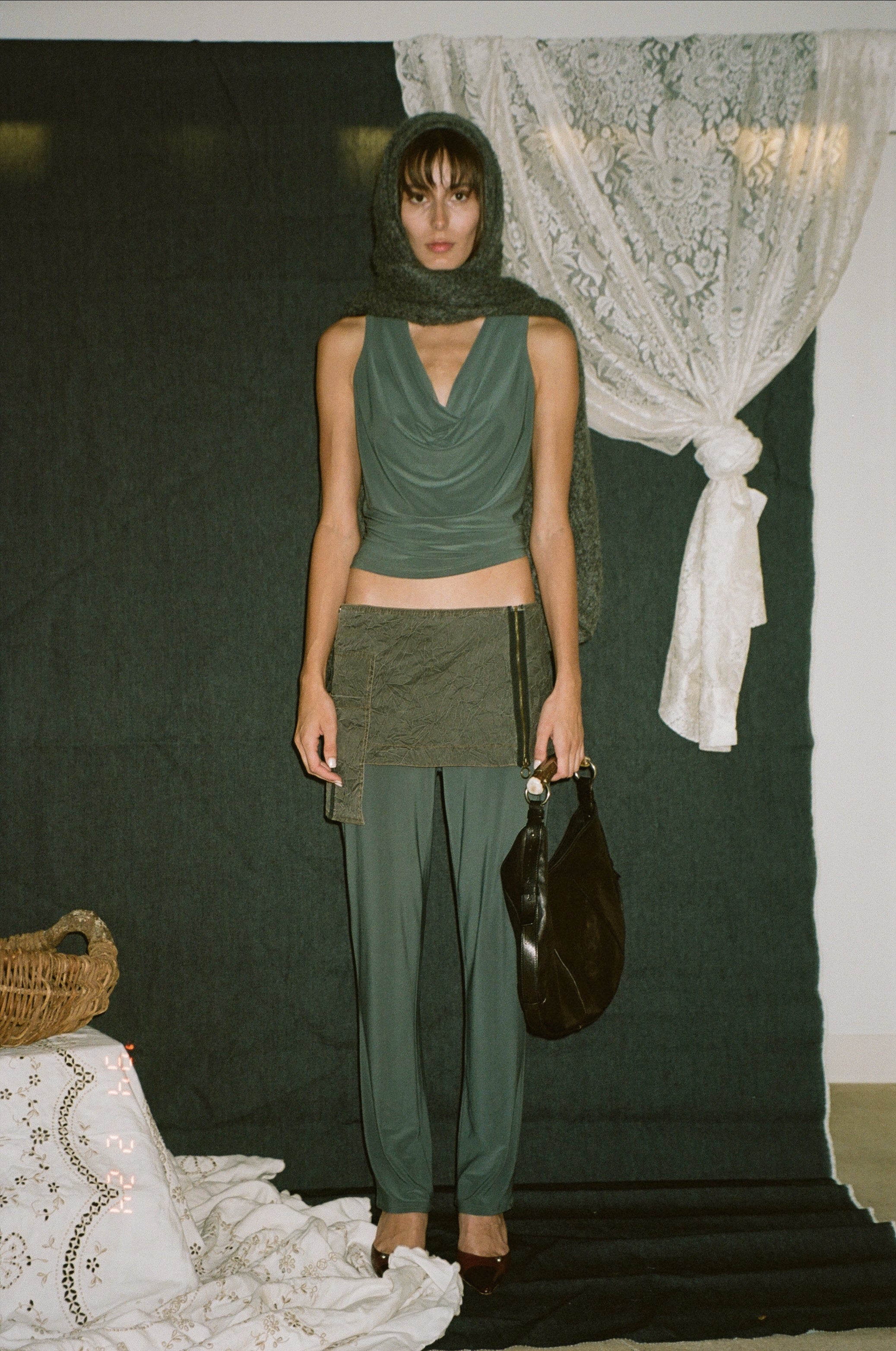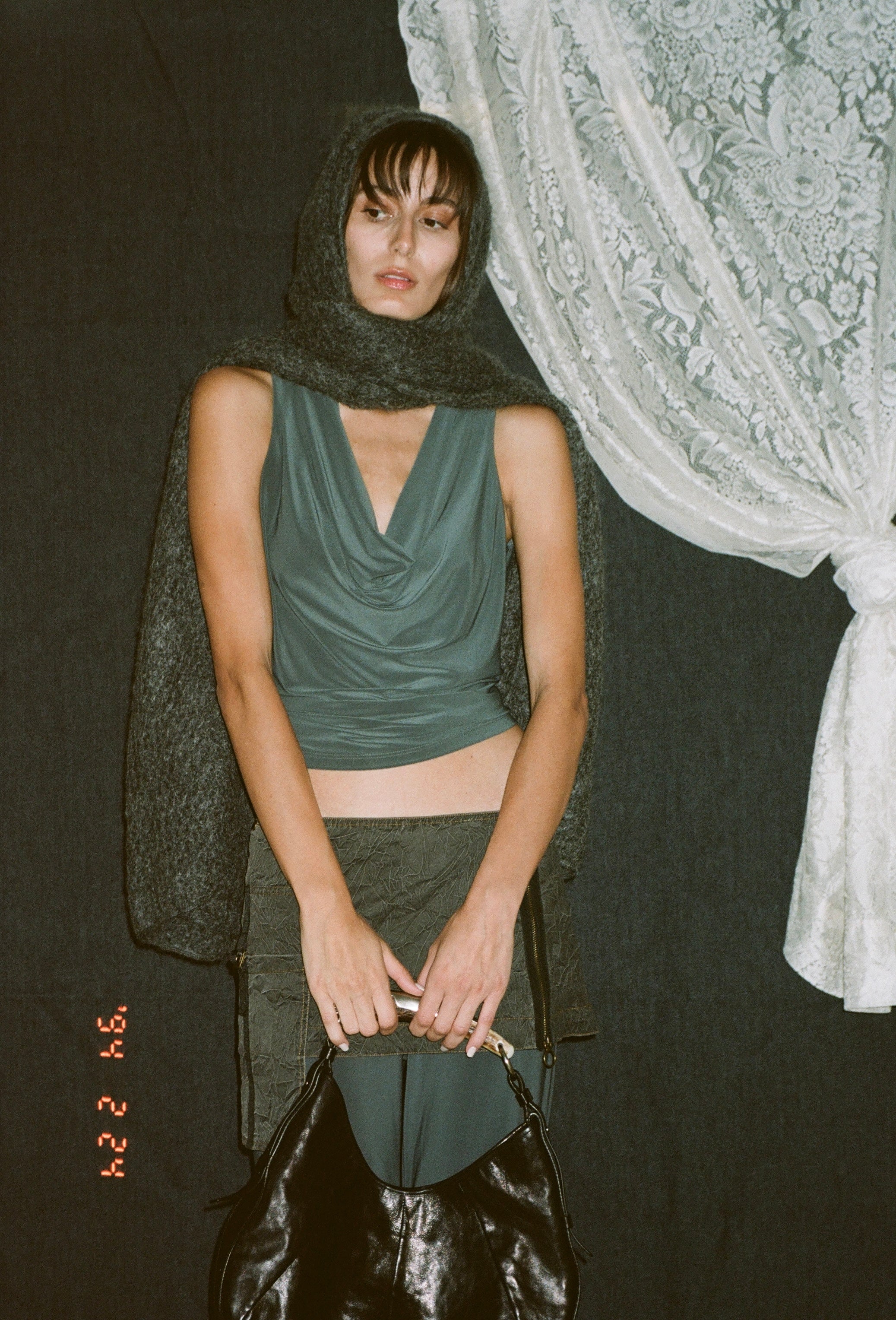 A piece by 8vo Ático Vintage.
Sizing notes.

Fits true to size. Can fit from a size XS-S.
Styling notes.

Muse Alexa wears the Clay Grey Set with the Copine Pocket Skirt. The set consists of top & pants, both made from a jersey/viscose material. Pants have an elastic waistband & the top is clipped at back for a crop fit.
More images of the Clay Grey Set.