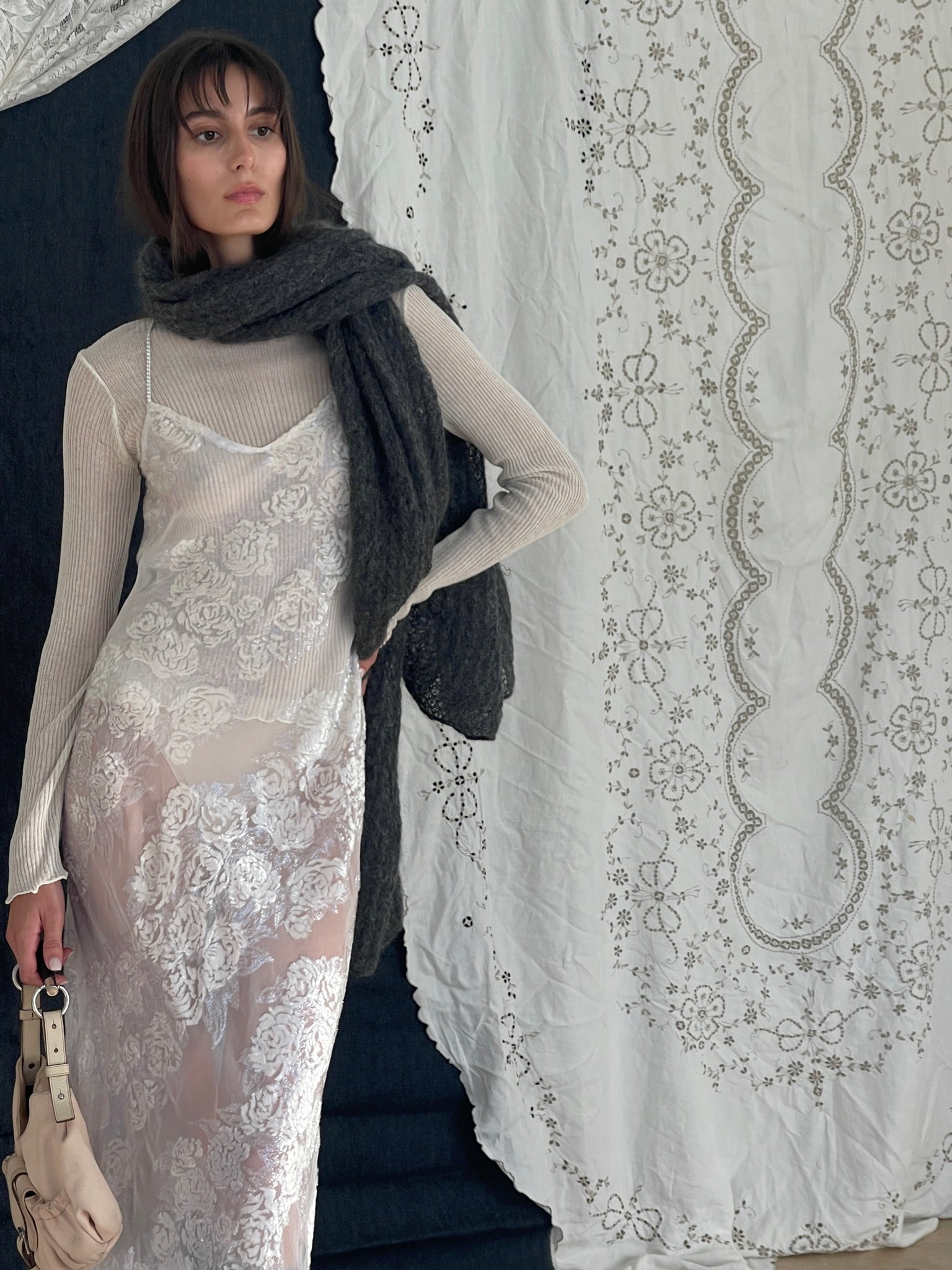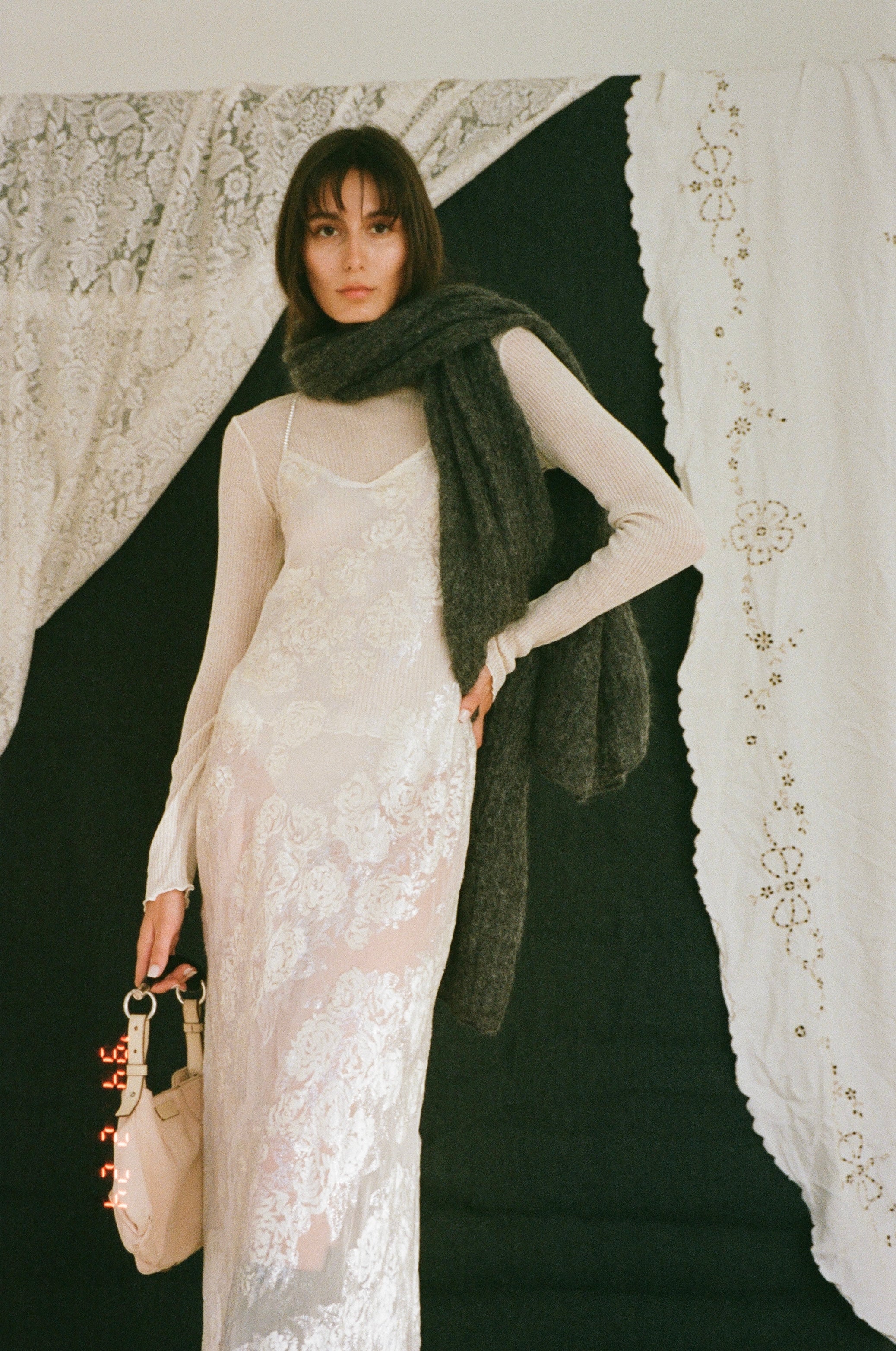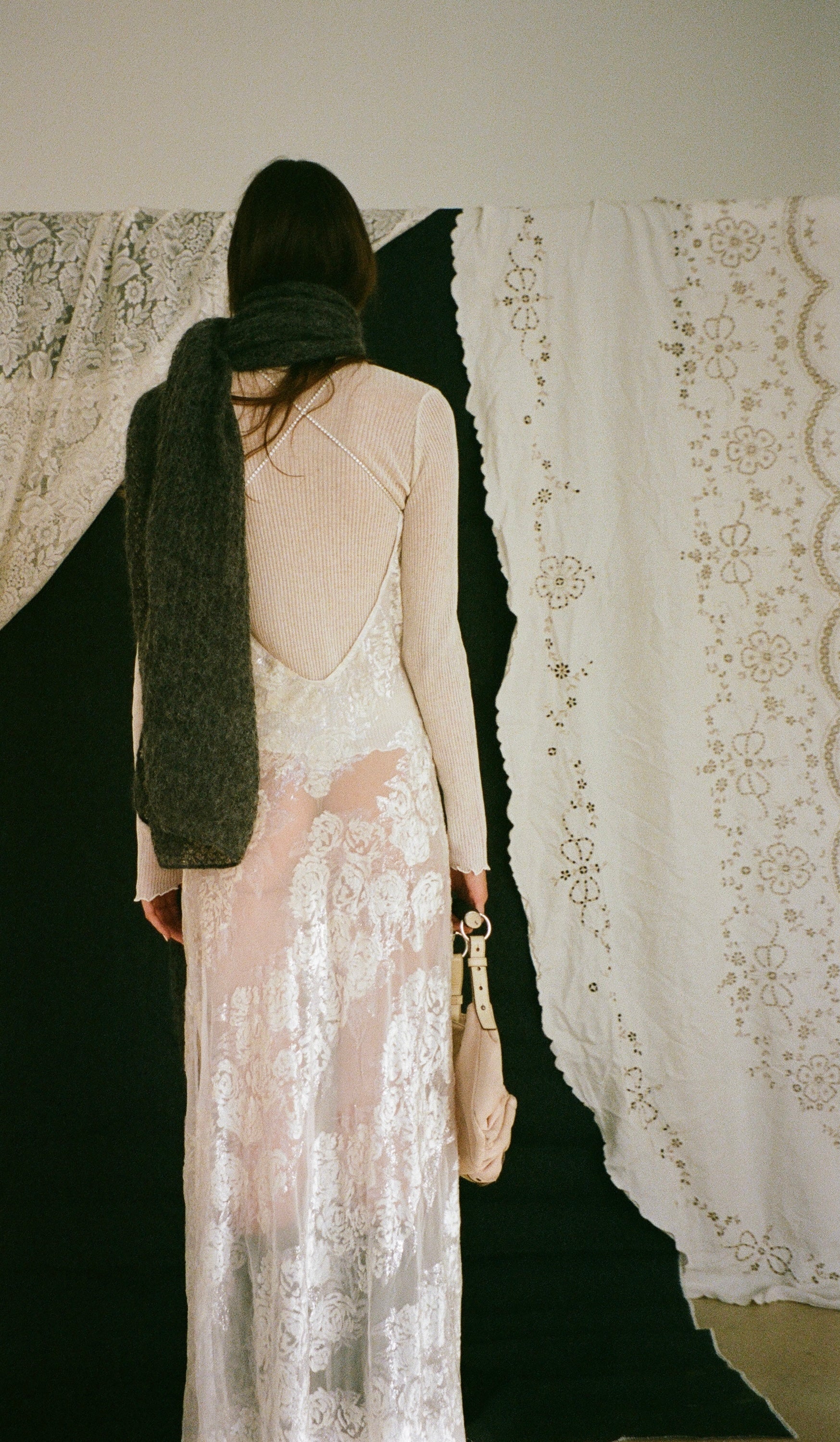 A piece by 8vo Ático Vintage.
Sizing notes.

Fits true to size.
Styling notes.

Muse Alexa wears the Cherub Dress with a long sleeve t-shirt for more coverage. The Cherub Dress is unlined, making it very sheer. Along the dress there's a velvet roses pattern with a low back, and mini rhinestone on the straps.
More images of the Cherub Dress.