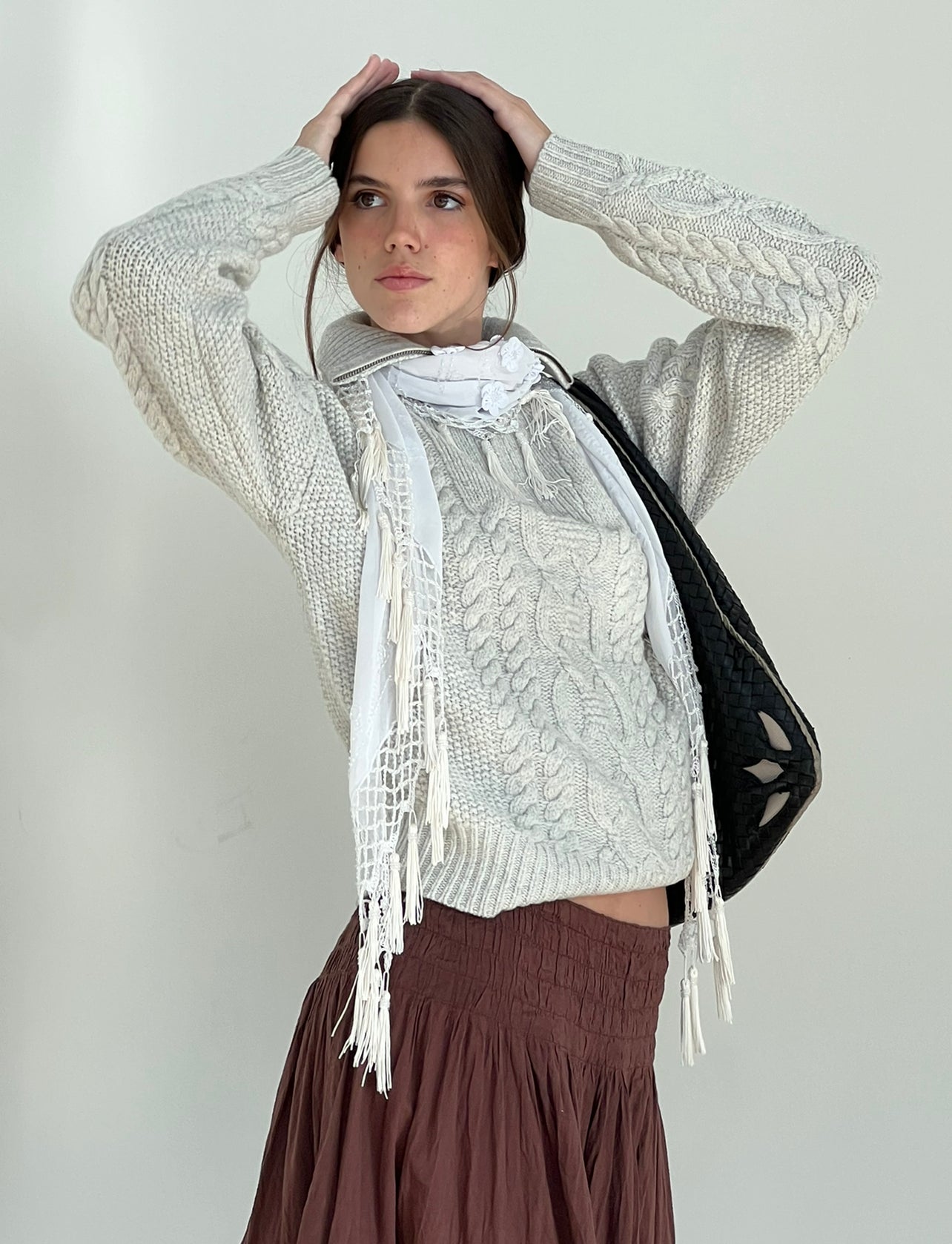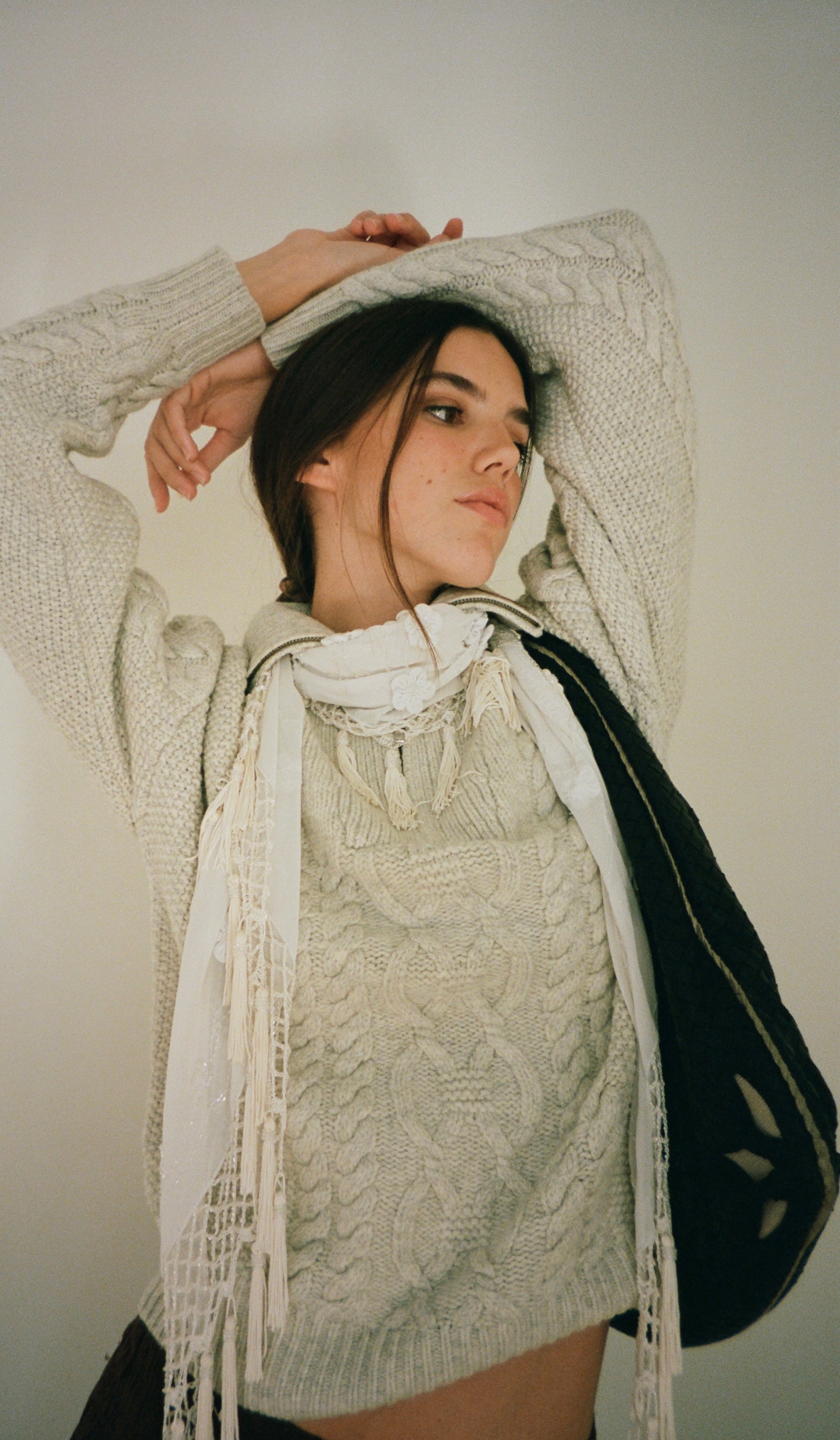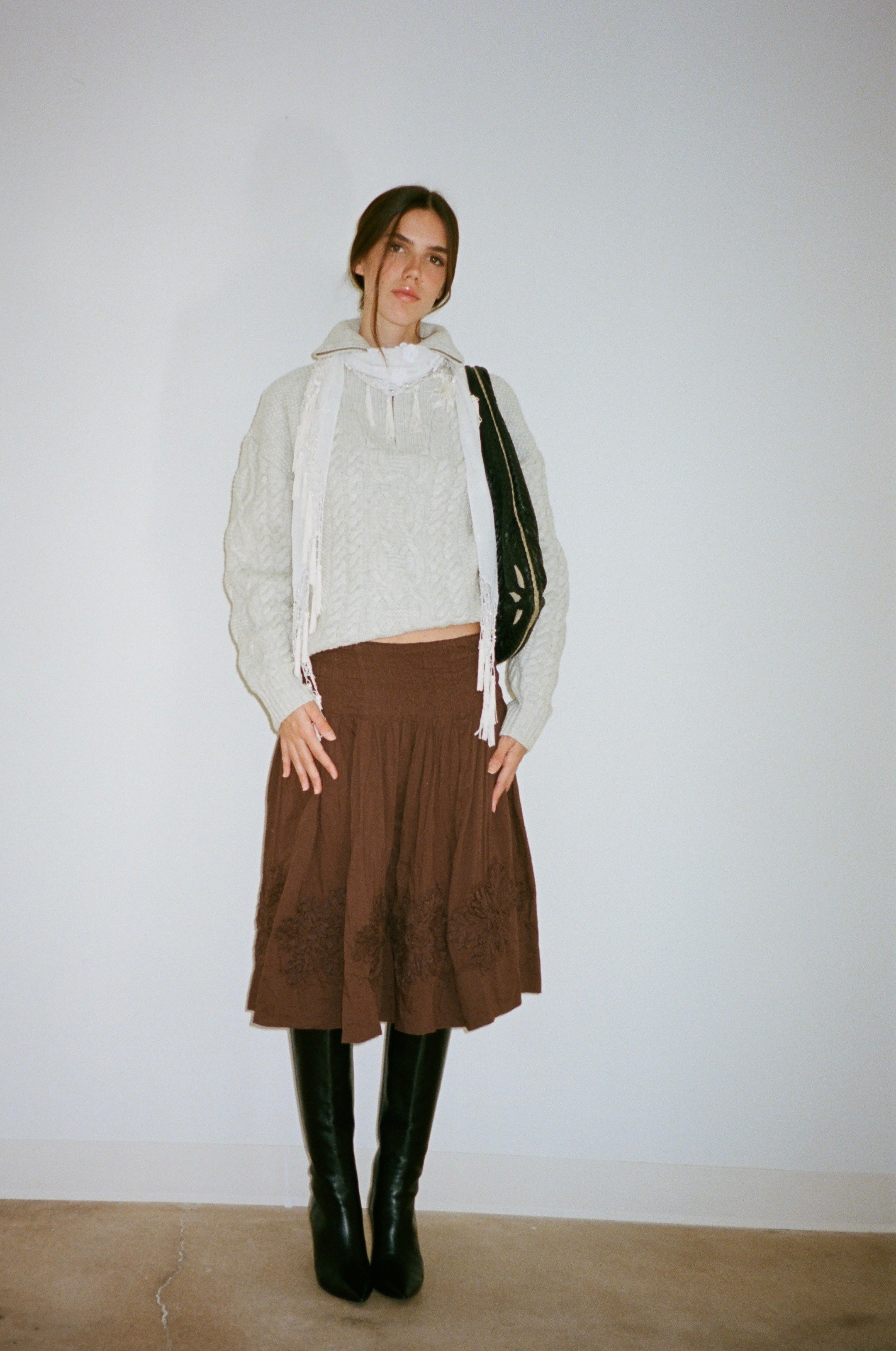 A piece by The Garment.
Sizing notes.

Fits true to size. Meant to be oversized. Julia wears size 6. If a bigger look is desire, please size up. SIZES: EUR 6 = US XS.
Styling notes.

Muse Julia wears the Canada Cable Knit Zip with our vintage Look 5. Cable knit sweater with zipper opening in light grey.
More images of the Canada Cable Zip Knit.