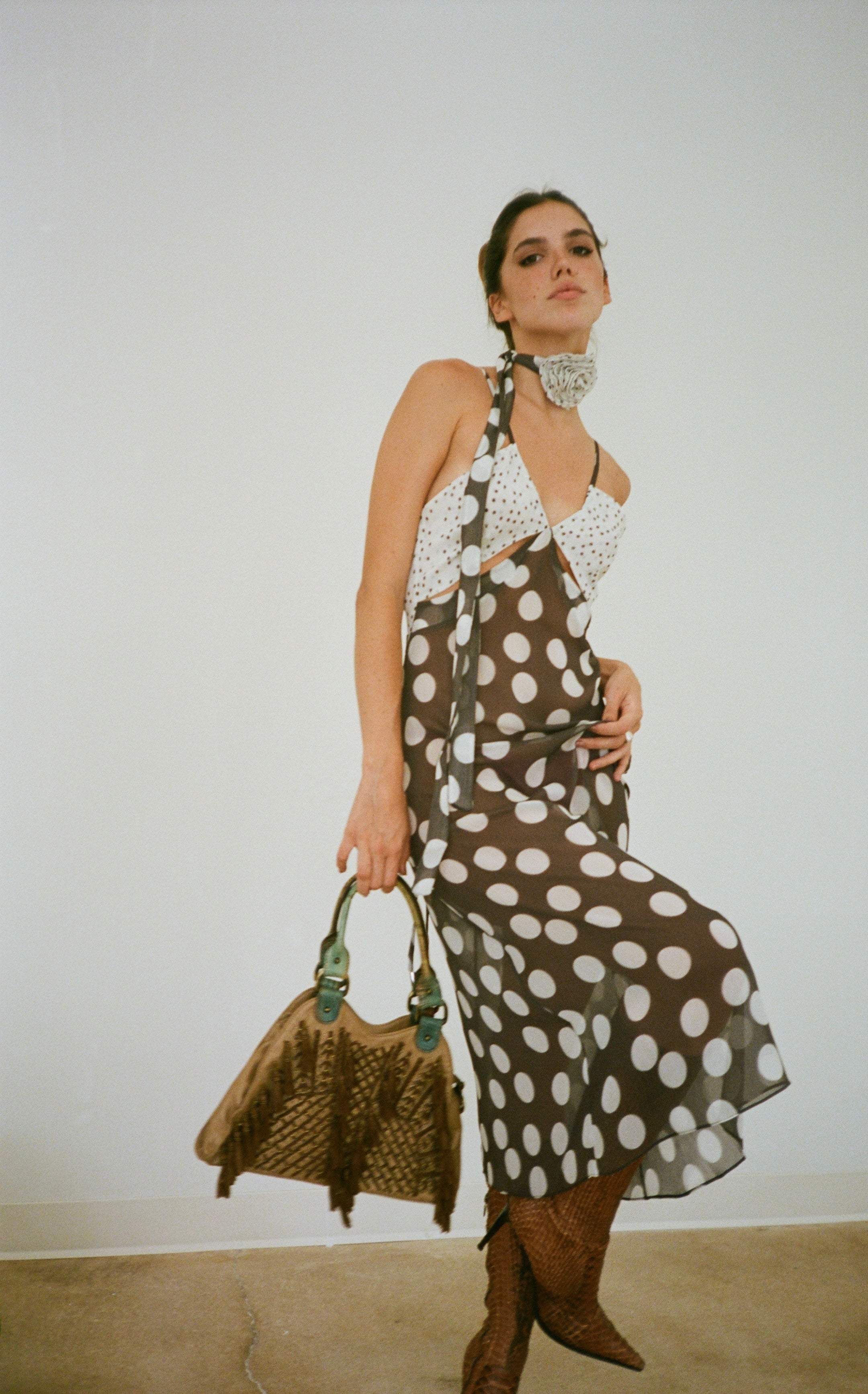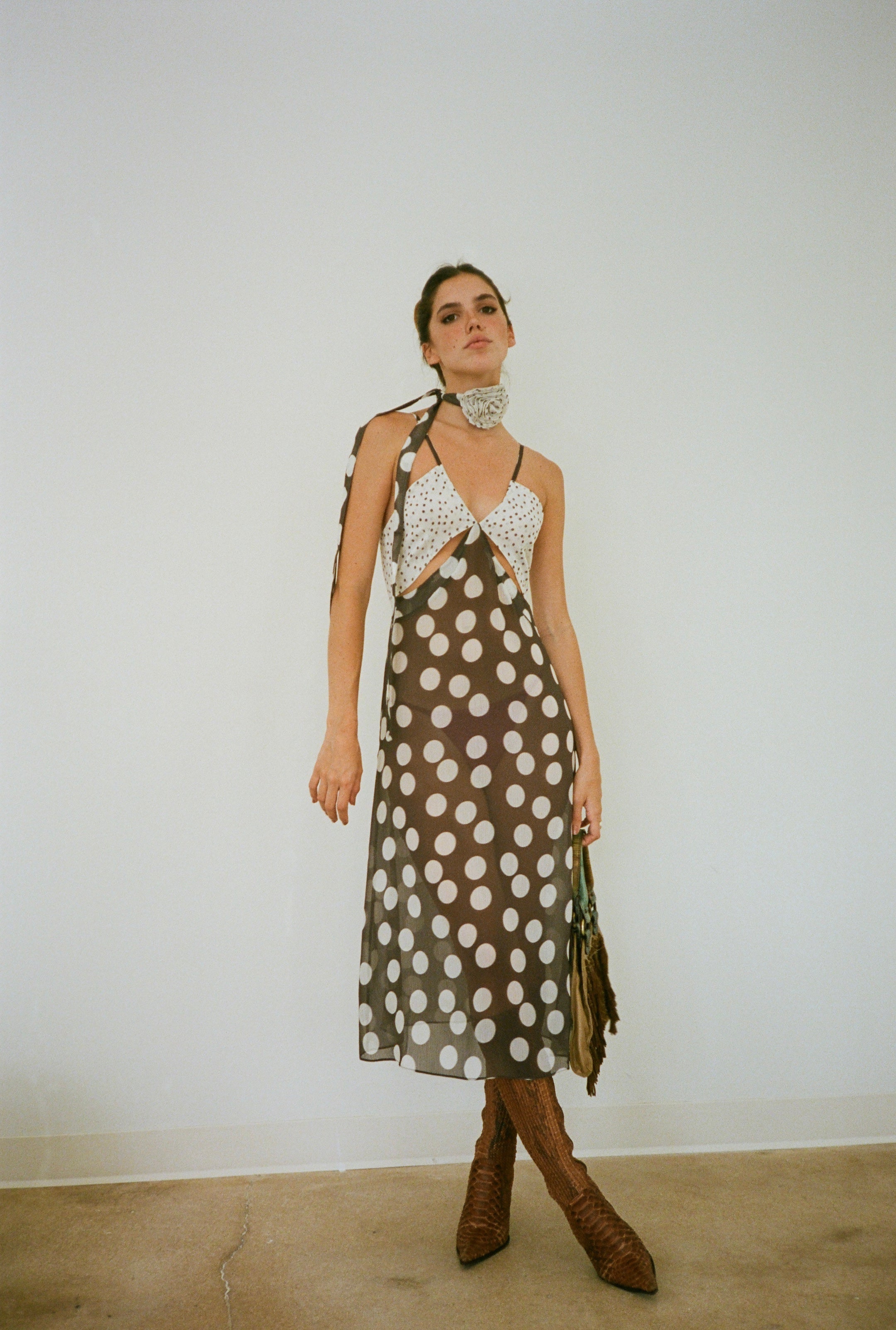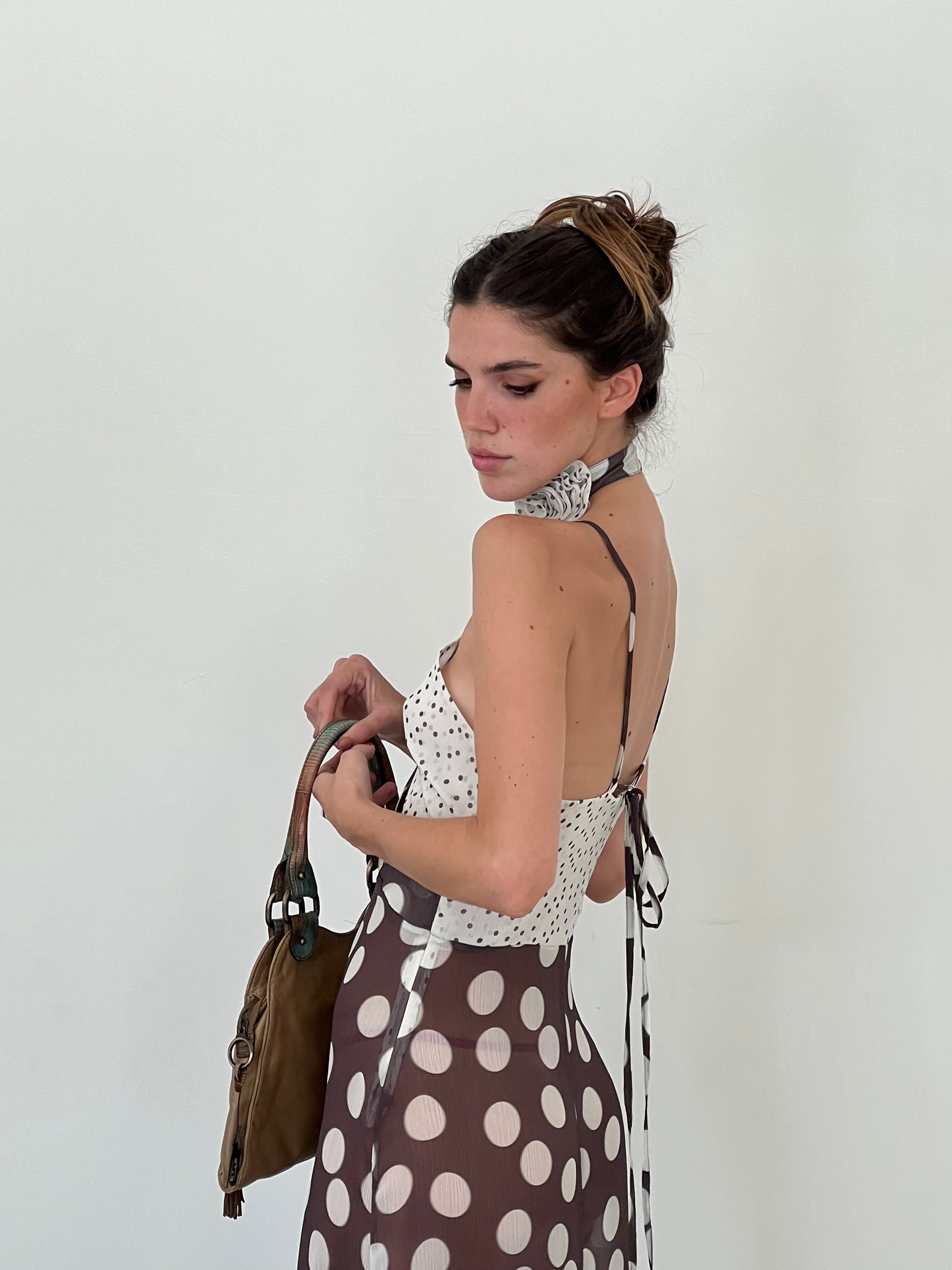 A piece by Saks Potts.
Sizing notes.

Fits true to size. Julia wears size XS. The dress is closed by an invisible zipper at the side seams to keep the silhouette smooth. Gorgeous crepe dress.
Styling notes.

Muse Julia wears the Camille Dress with the Rosie Scarf. The top is drawn by flat straps which travel up the front tunnel and tie round the neck for a graceful look. The skirt is double layered, and the light crepe flows with the body's movements.
More images of the Camille Dress.