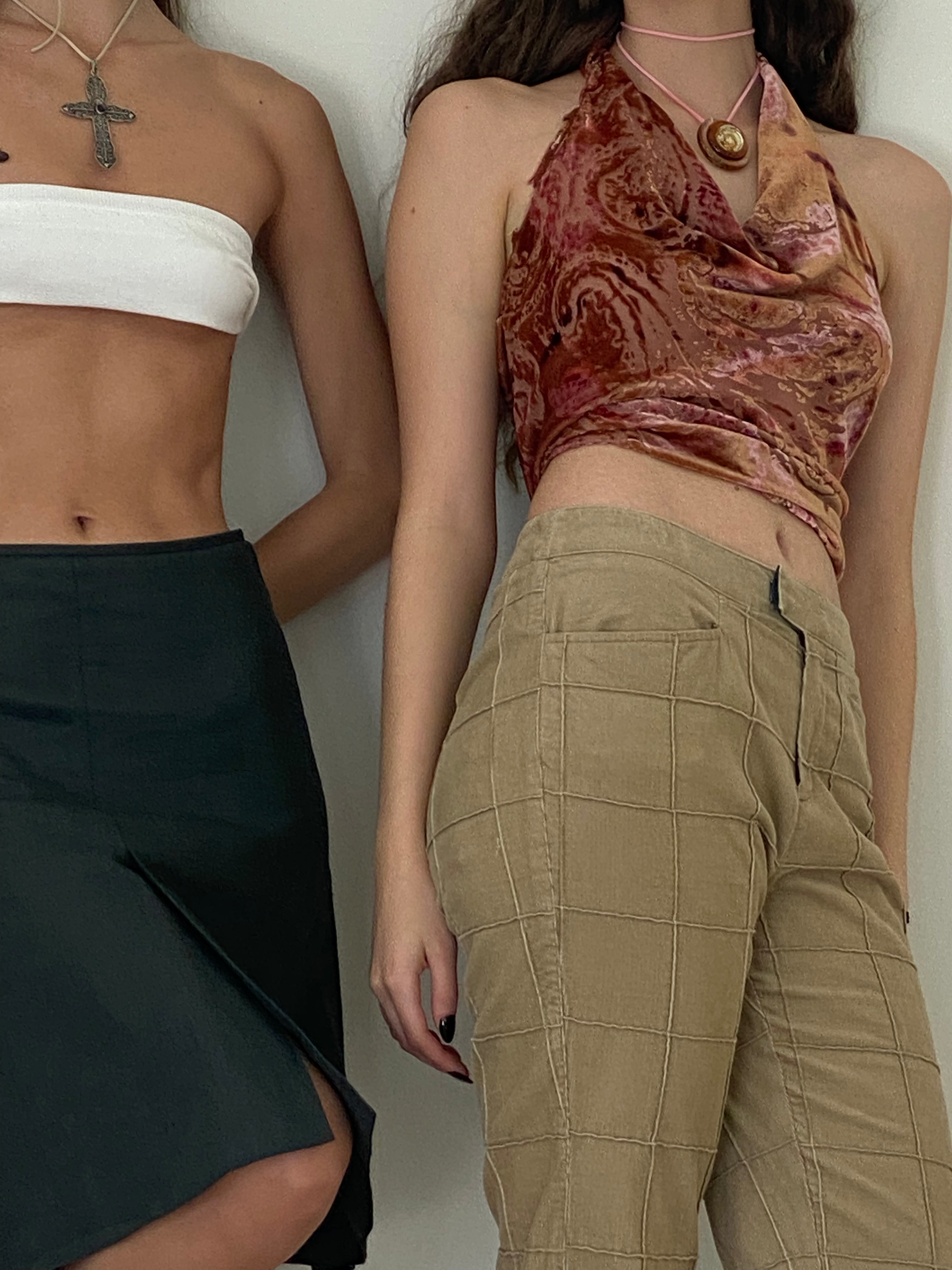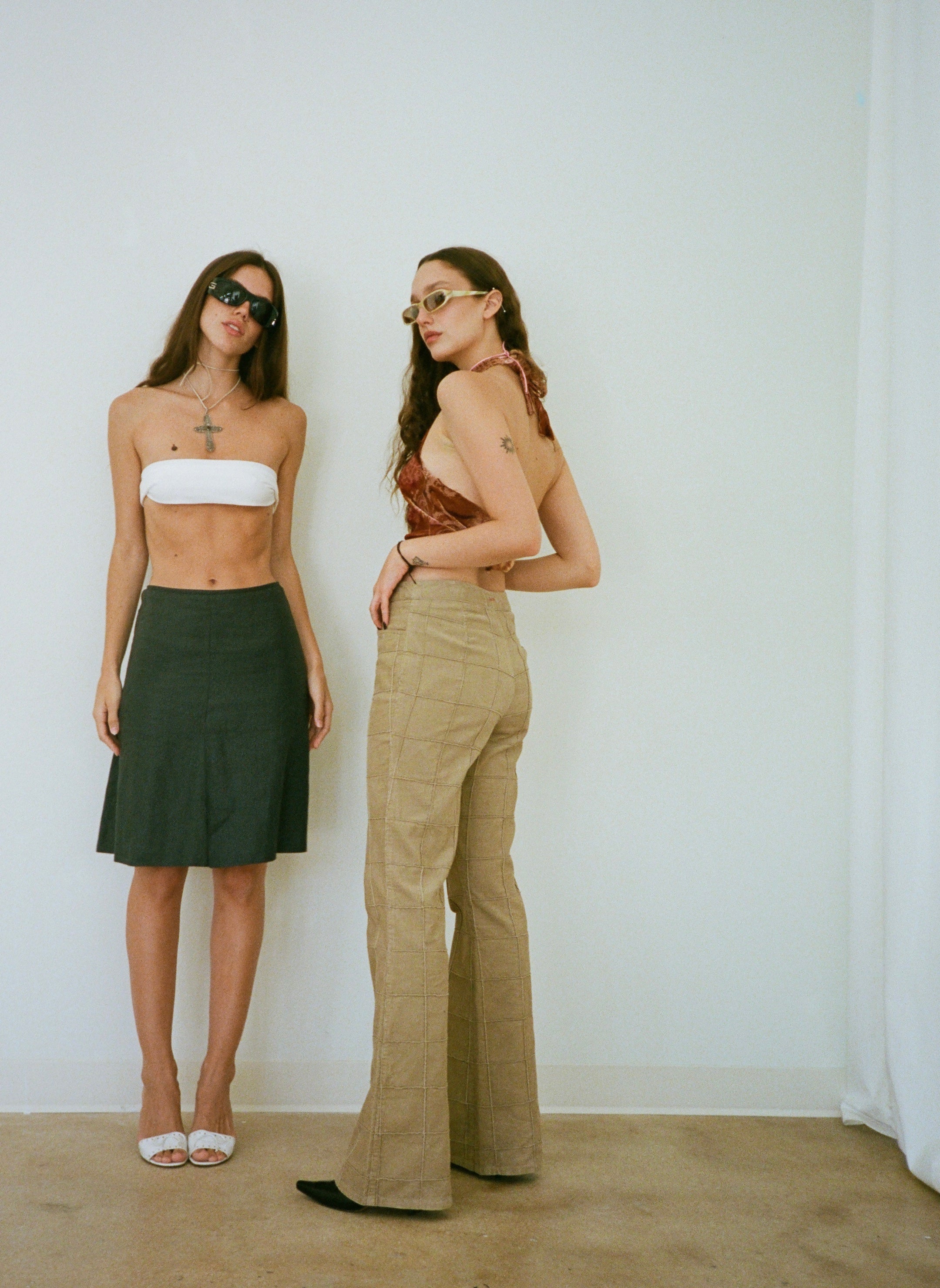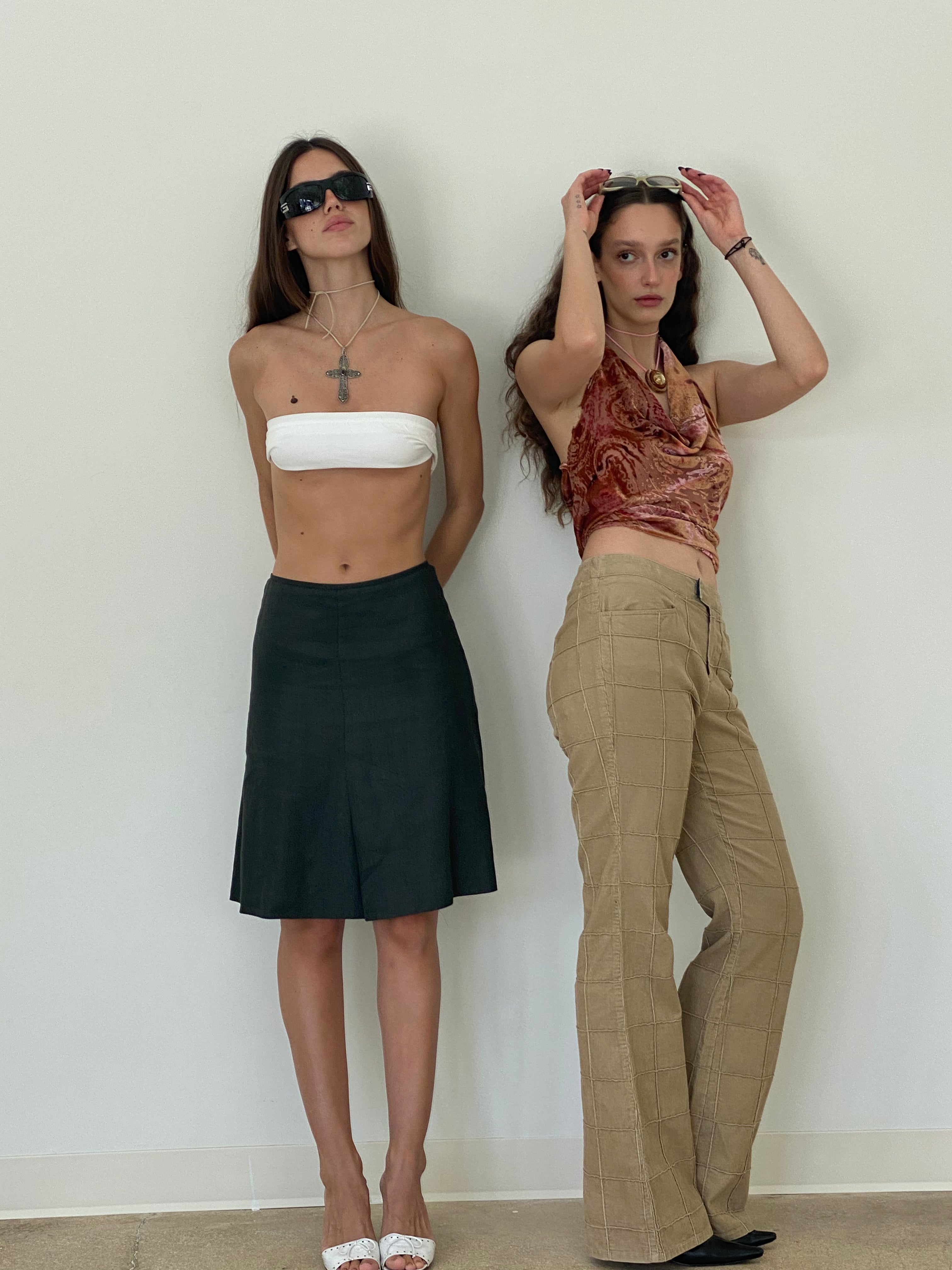 A piece by 8vo Ático Vintage.
Sizing notes.

Fits true to size. Muse Trini wears a size M.
Styling notes.

Muse Trini wears the RL Beige Corduroy Pants with the Velvet Halter Top and the Sunset Glass Necklace. Pants are corduroy with piping square pattern. Bootcut with a little signature of RL initials at the back.
More images of the Beige Corduroy Pants.