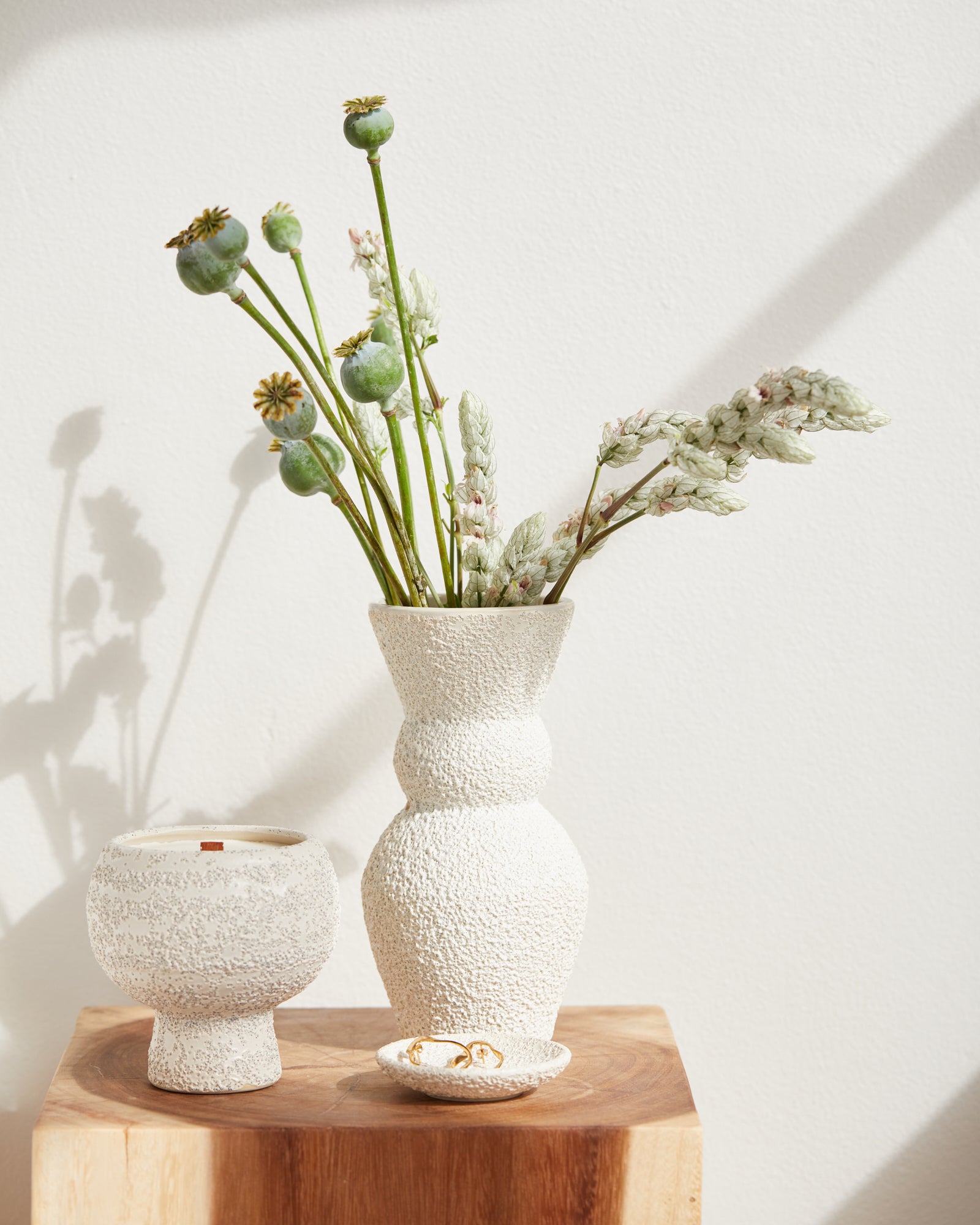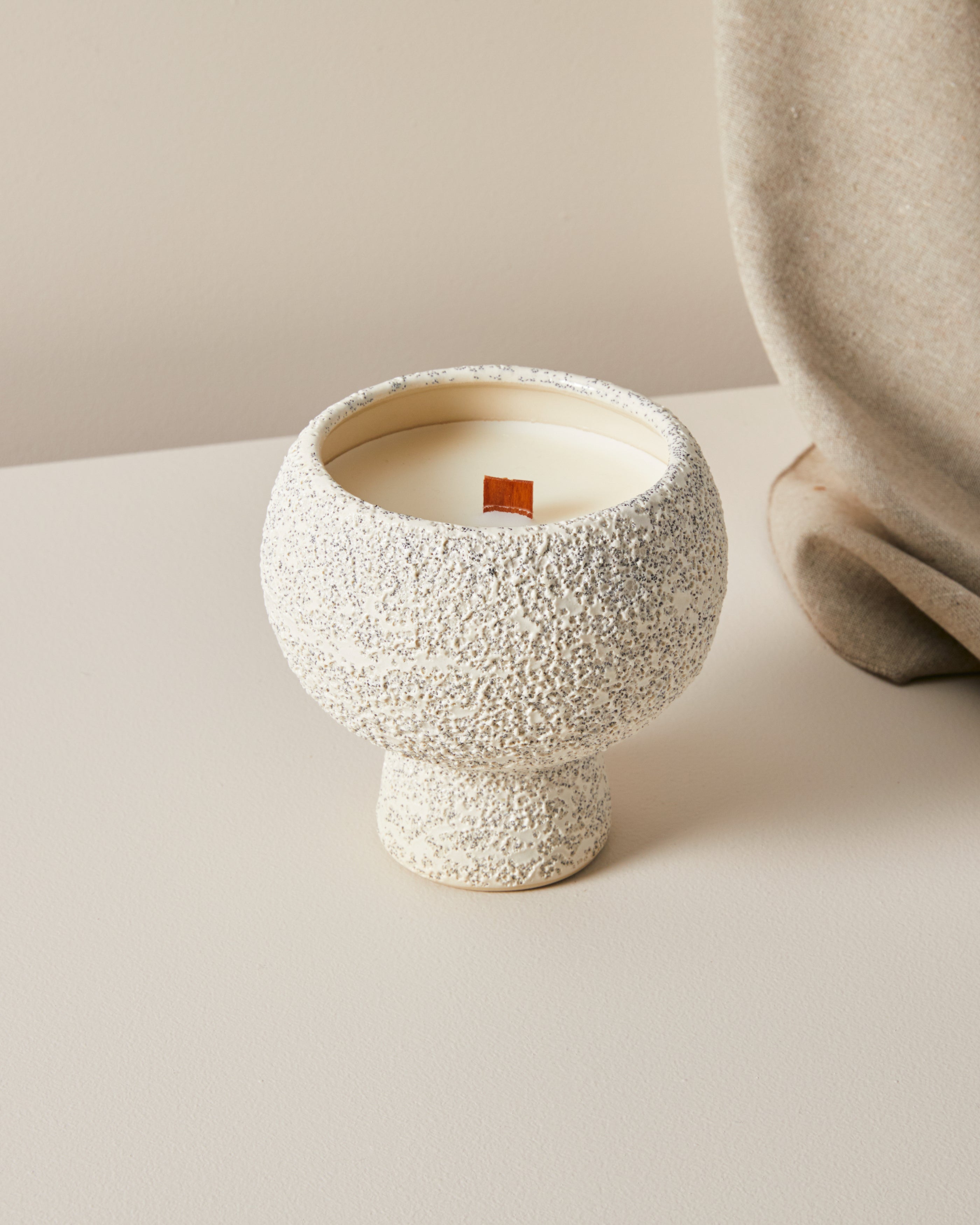 A piece by Marloe Marloe.
Sizing notes.

Dimensions 120 H x 120 W 450g | approximately 80 hour burn time Lava external glaze with bone interior Produced from the highest quality stoneware, in-house studio glaze recipes and twice fired to vitrification.
Styling notes.

Leather & Amber has been carefully created to enhance your relaxation ritual and calm your mood. With notes of Vetiver, Patchouli, Silk Musk, Amber & Ambrette Seeds, this candle is both elegant & warm with the perfect amount of calm.
More images of the Bobby Candle. Leather & Amber.