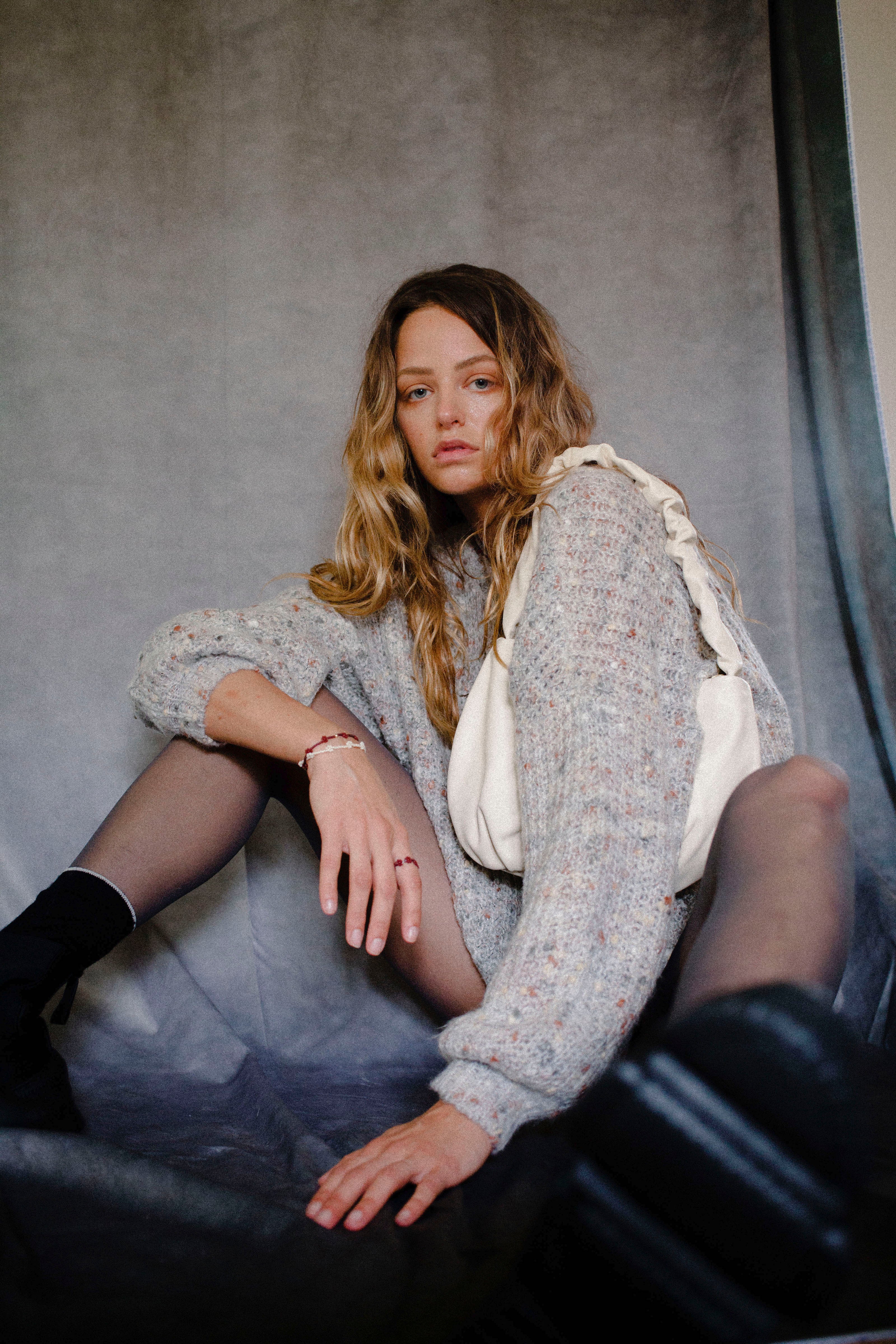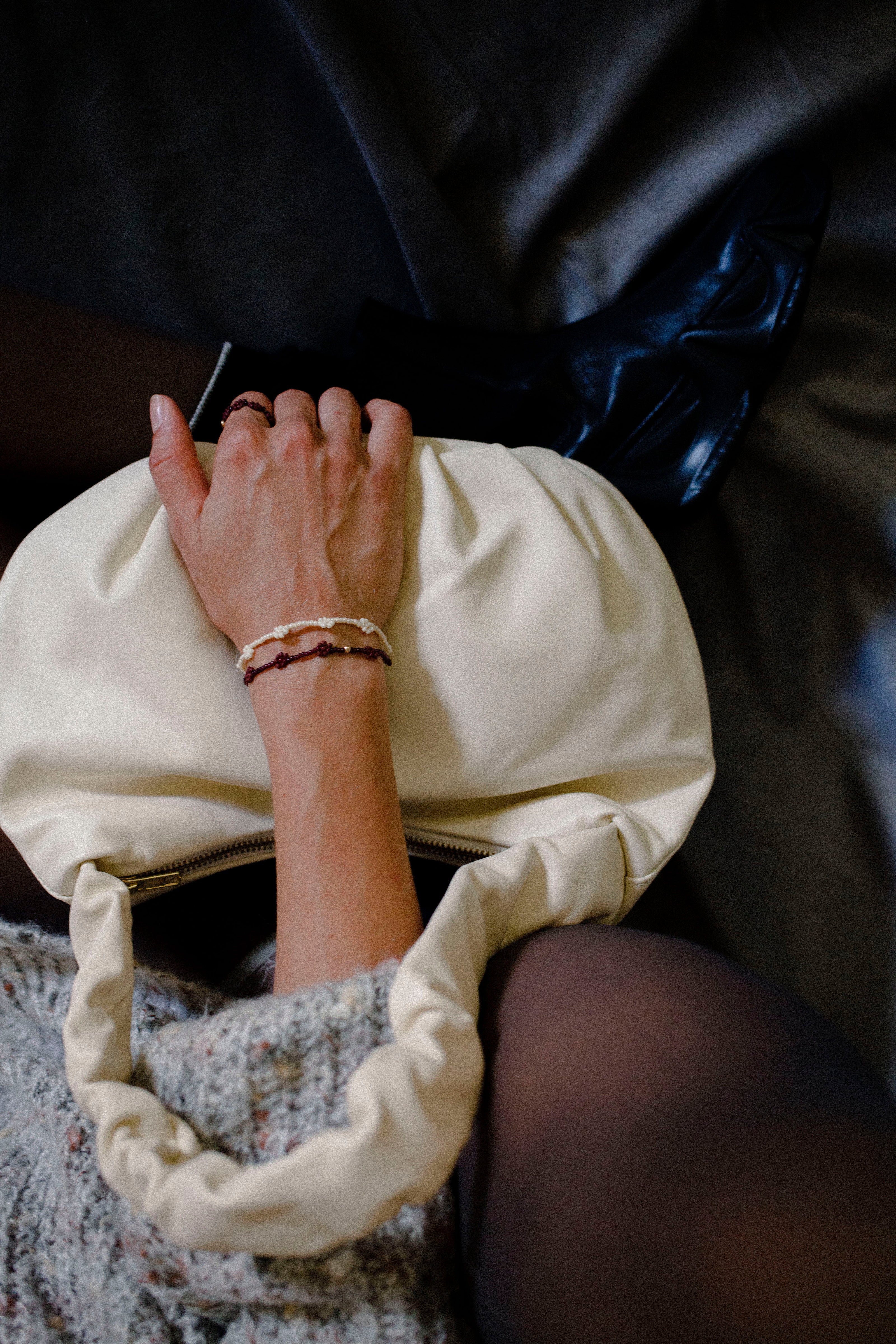 A piece by Georgia Jay.
Sizing notes.

H x 21cm W top x 22cm W body x 34 cm Base 15.5 cm x 8.5 cm Leather handle 50 cm
Styling notes.

Styled with the Almie knit & the Moskva Boots. Featuring graduating tucks in the body, creating volume with a ruched shoulder strap. The cloud scoops comfortably under the arm, offering ultimate comfort and play.
More images of the Cloud Bag. Cotton Beige.