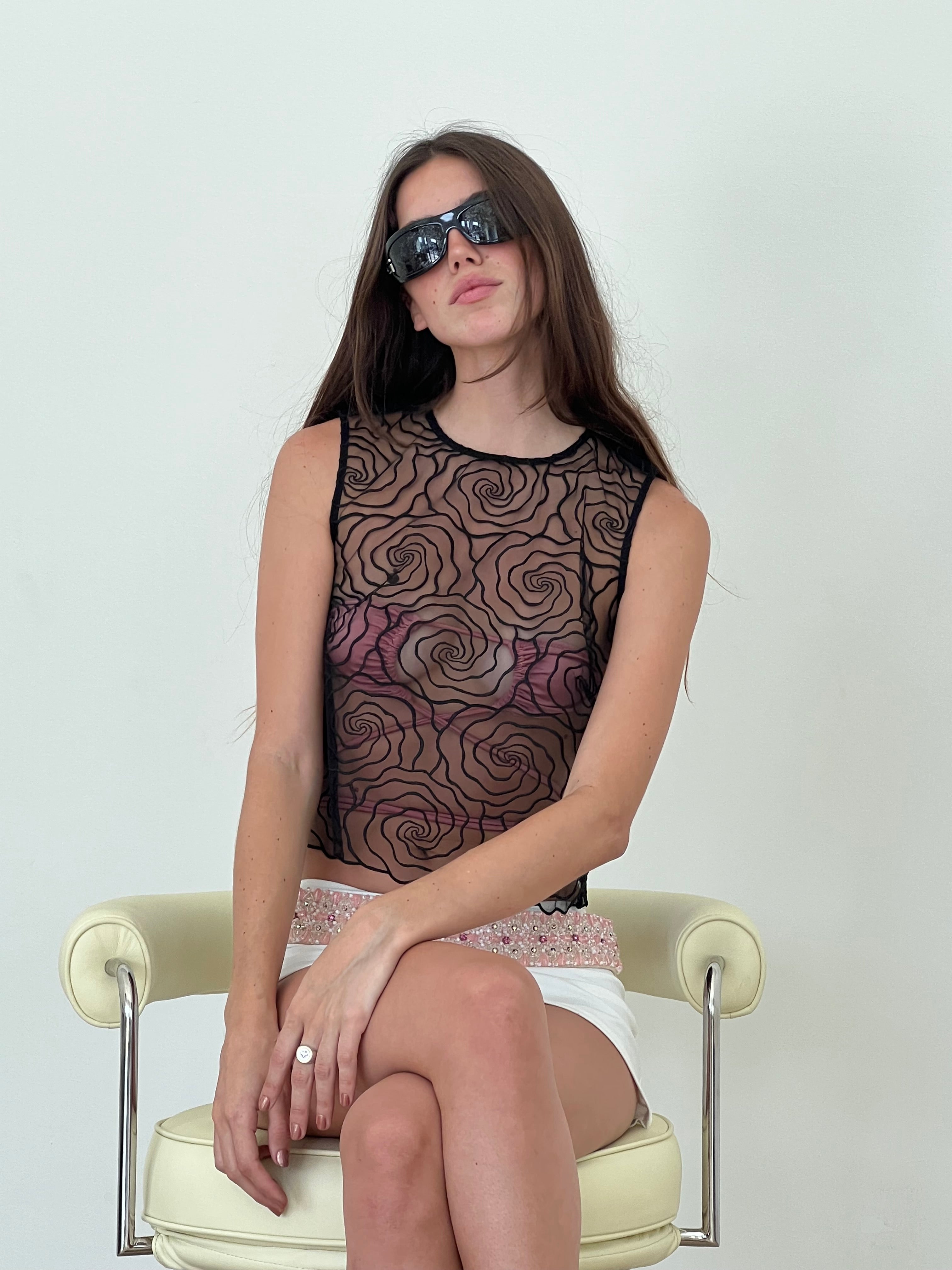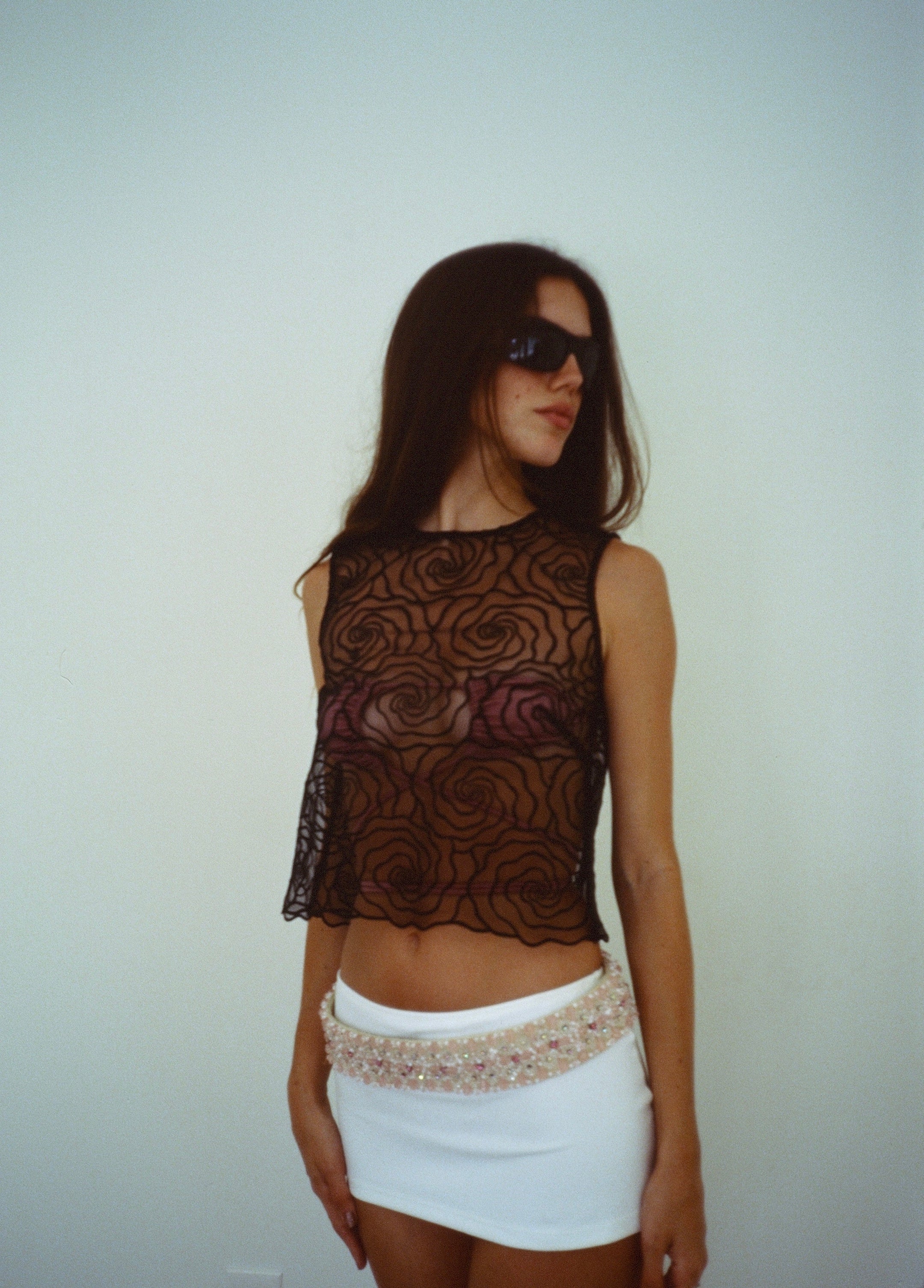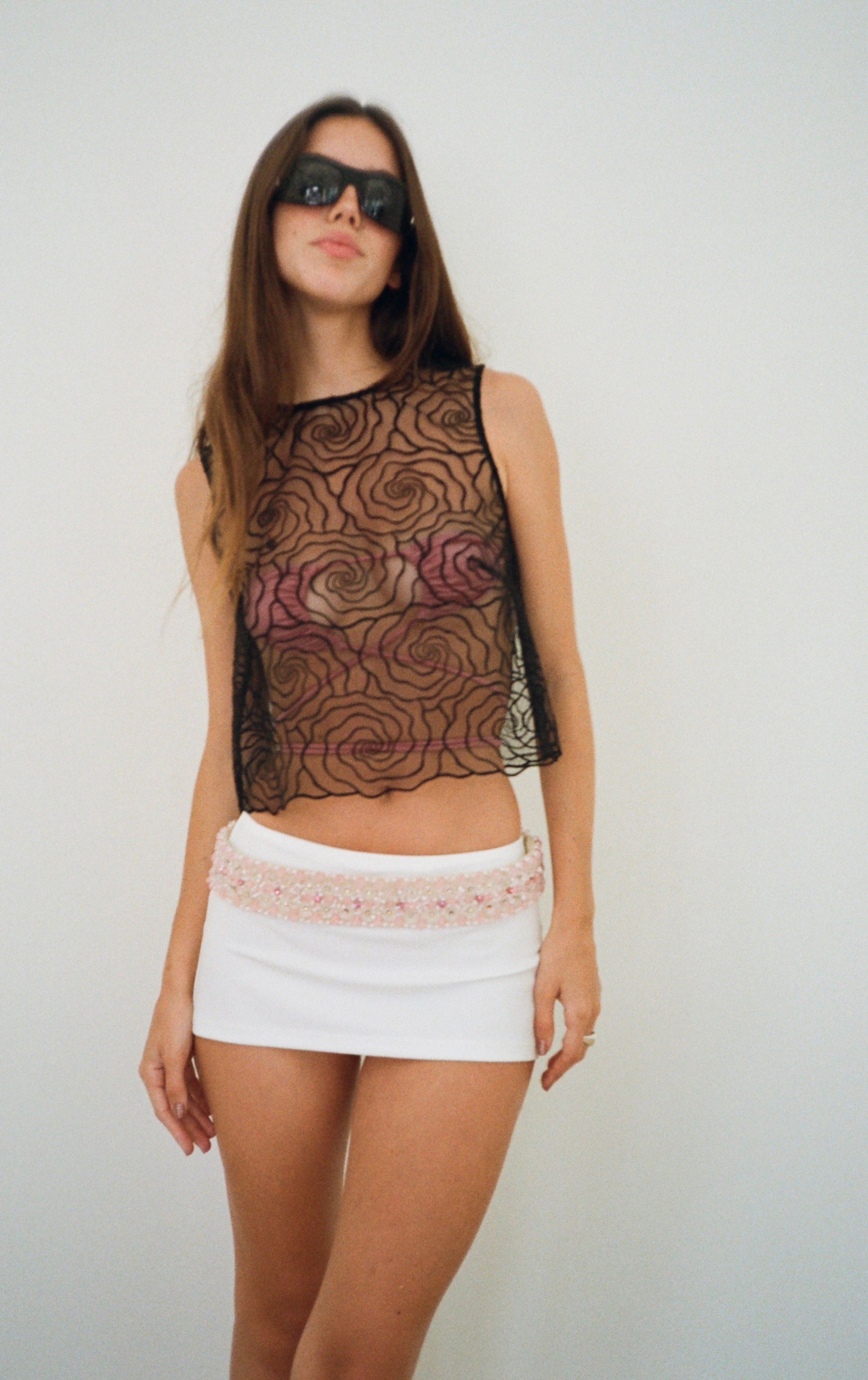 A piece by Saks Potts.
Sizing notes.

Fits true to size. Julia wears size XS. The silhouette is crop and straight boxy fit.
Styling notes.

Muse Julia wears the Wilma Top with vintage accessories. Elegant Sleeveless black French sheer tulle top with lace motifs.
More images of the Wilma Top.