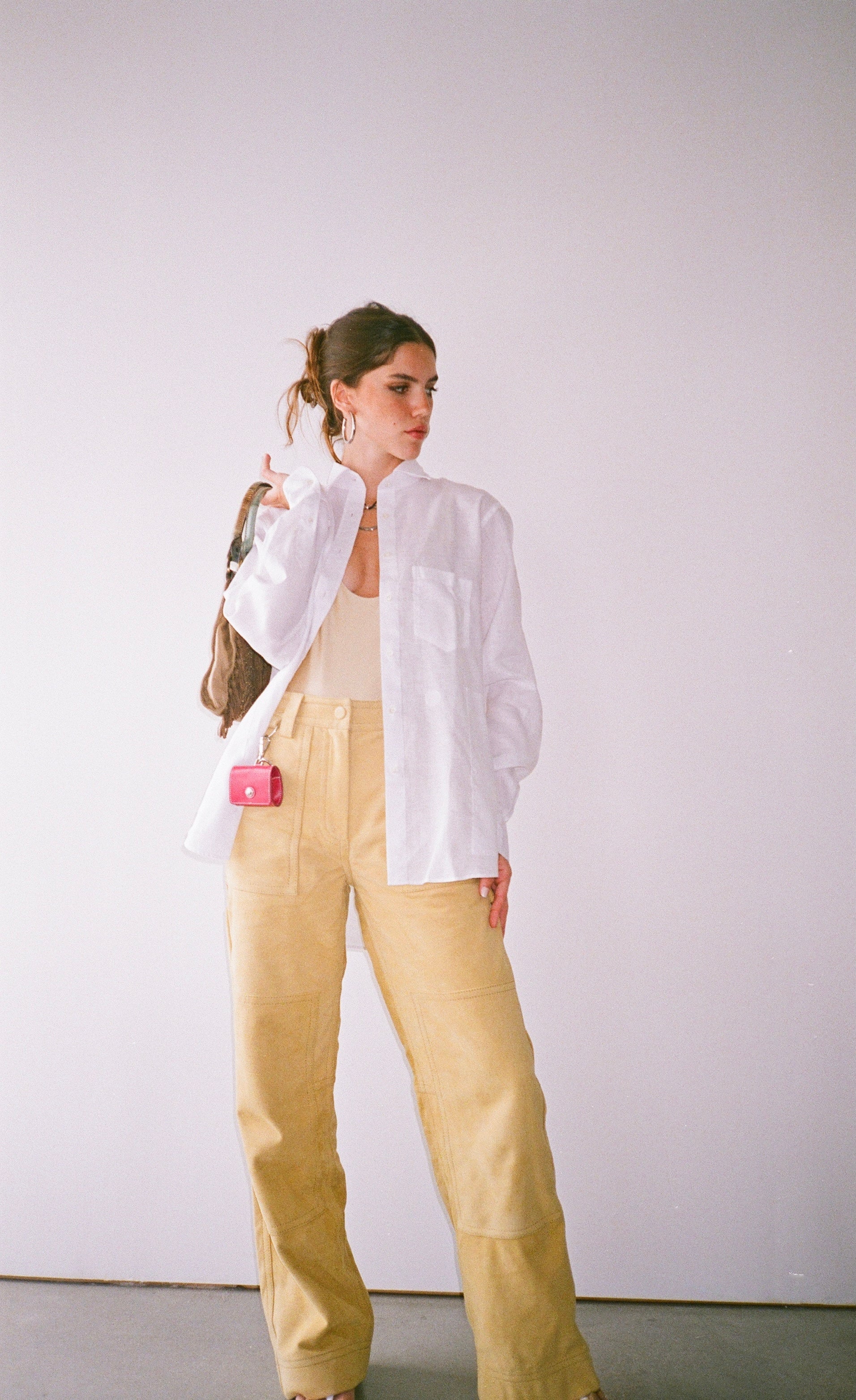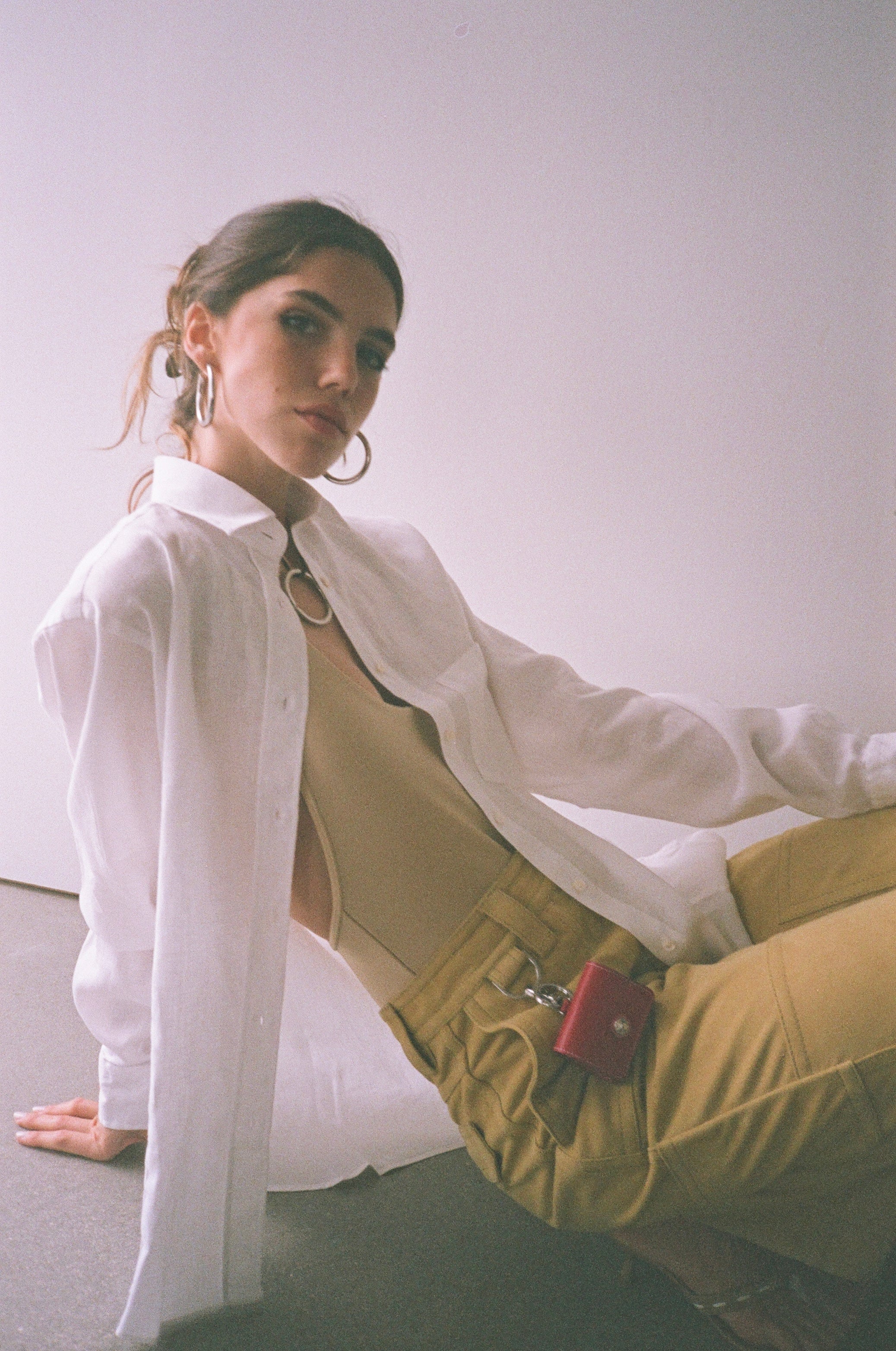 A piece by Saks Potts.
Sizing notes.

Julia wears size XS. Fits true to size- Fit is meant to be slightly oversized. To wear a shirt tailored from this fabric is to wear one of the rarest and highest quality garments available, and a true sartorial pleasure.
Styling notes.

Julia wears the William Shirt in White with Rose Pants in Shortbread. The shirt is detailed with real mother of pearl buttons. The fabric is Thomas Mason cotton. Features a small S.P. embroidered detail, and large square pockets on the front.
More images of the William Shirt.