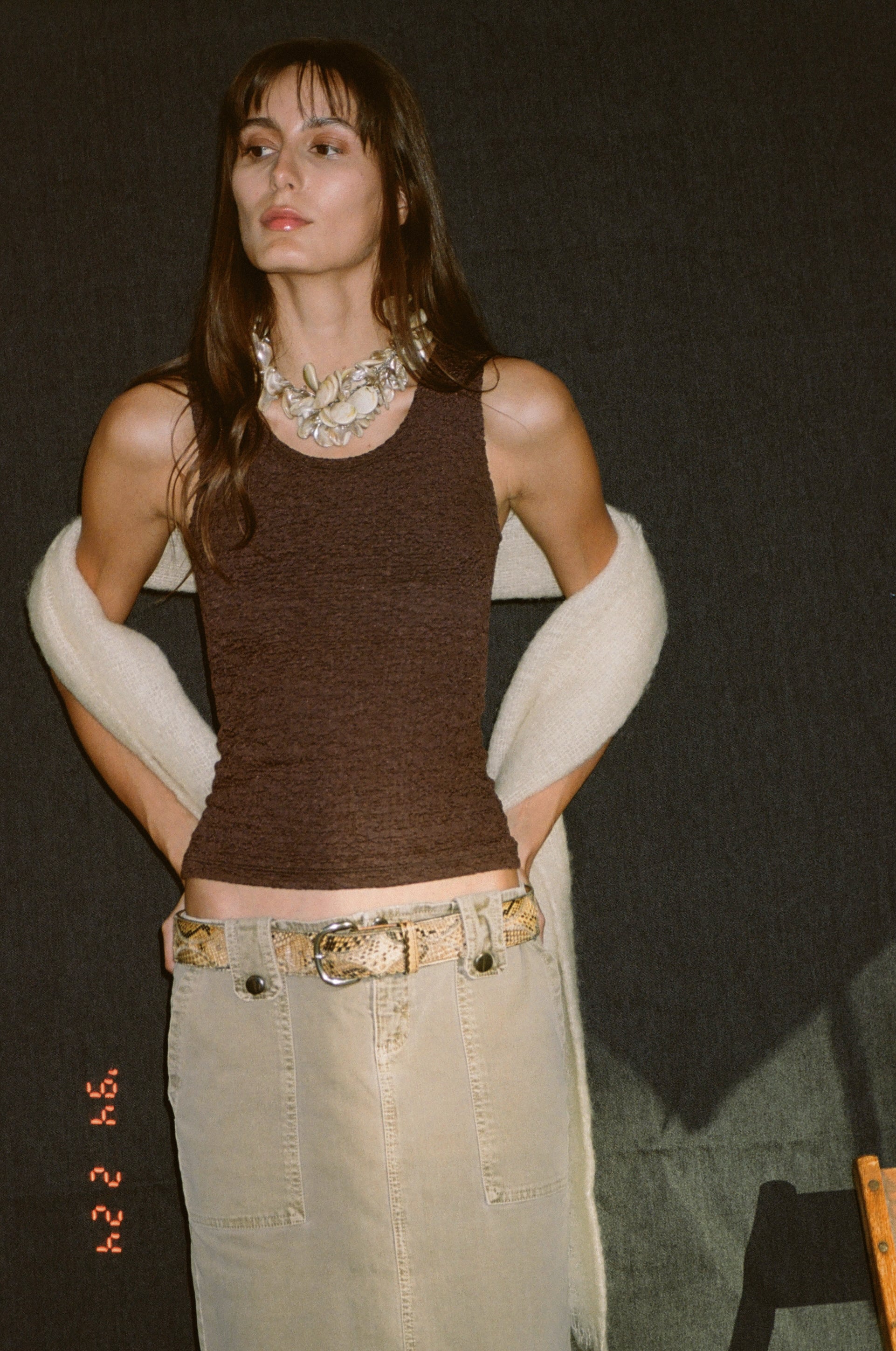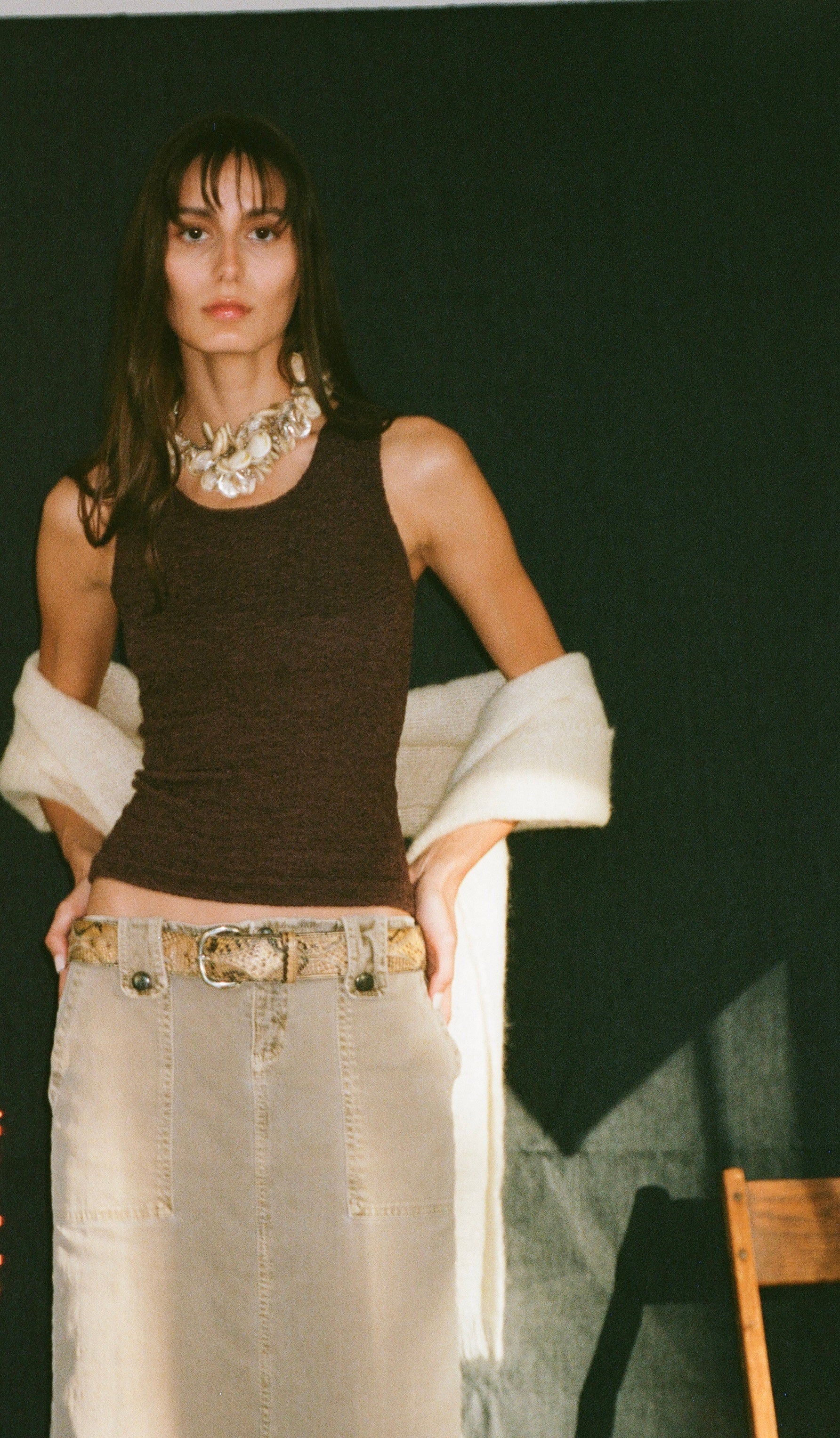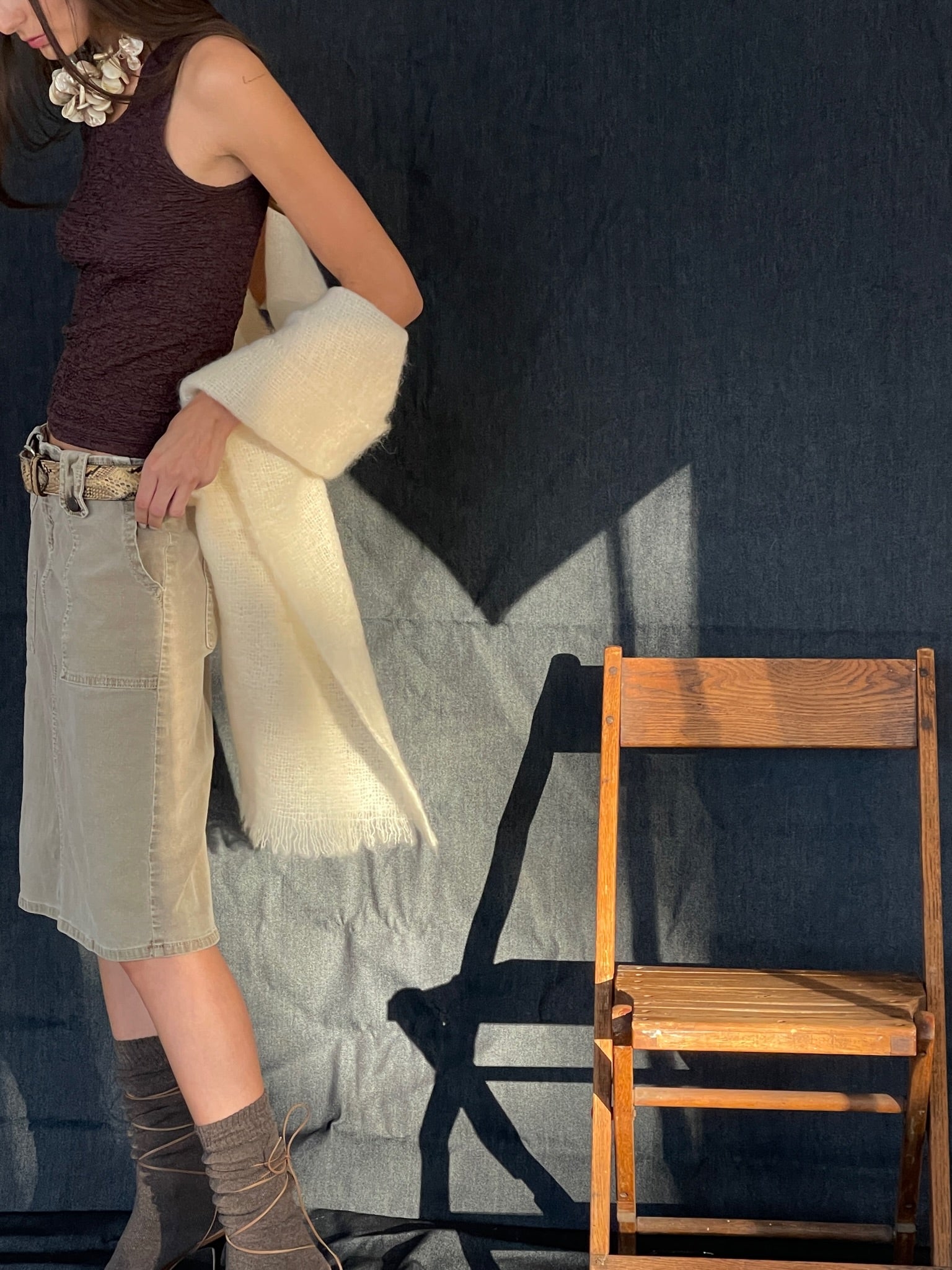 A piece by 8vo Ático Vintage.
Sizing notes.

Fits sizes XS-S. Might fit a small size M.
Styling notes.

Muse Alexa wears the Scrunchie Top with the Forest Skirt. The soft stretchy material of the top makes it feel like a second skin, hugging all the right areas.
More images of the Scrunchie Top.