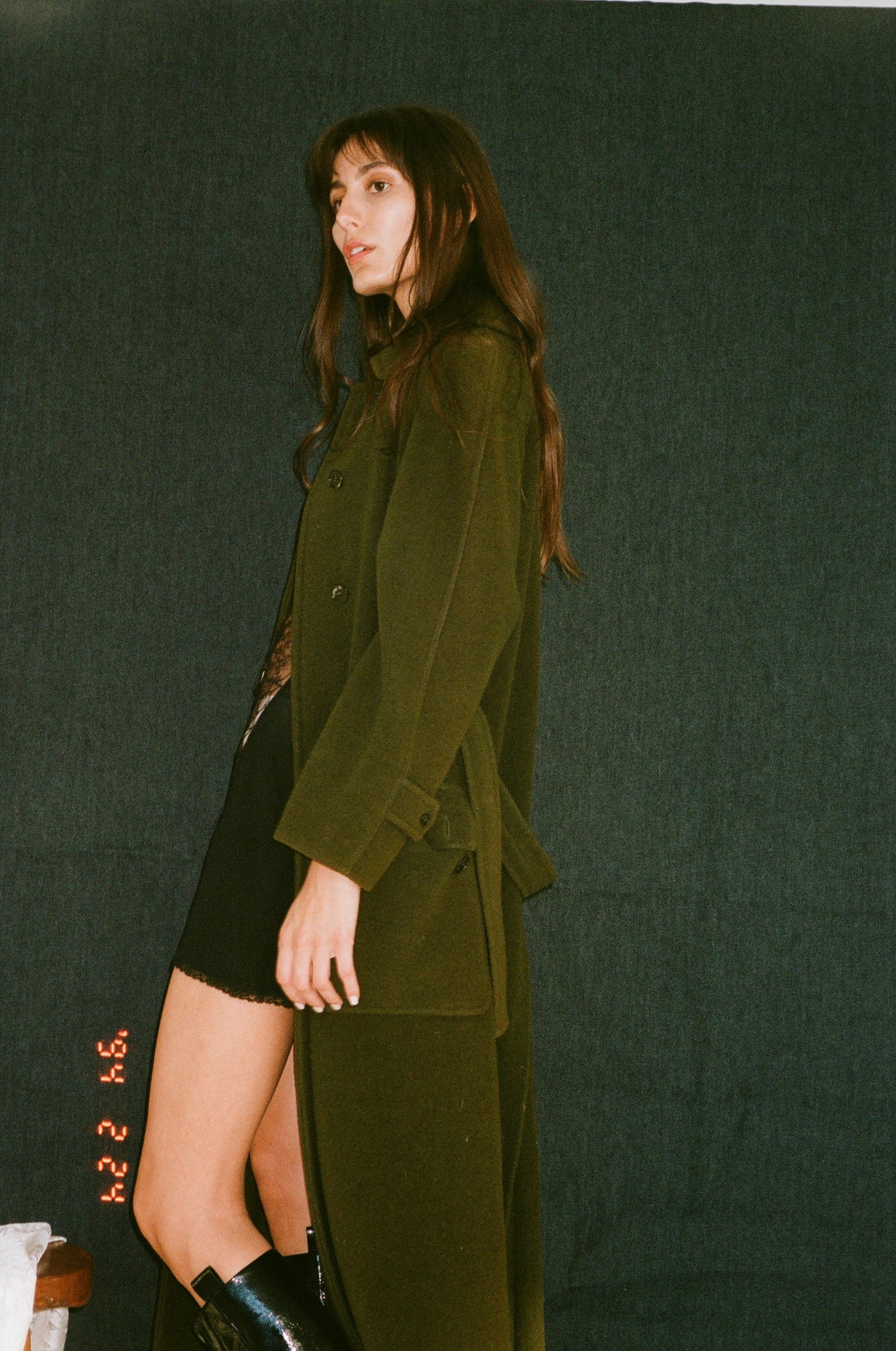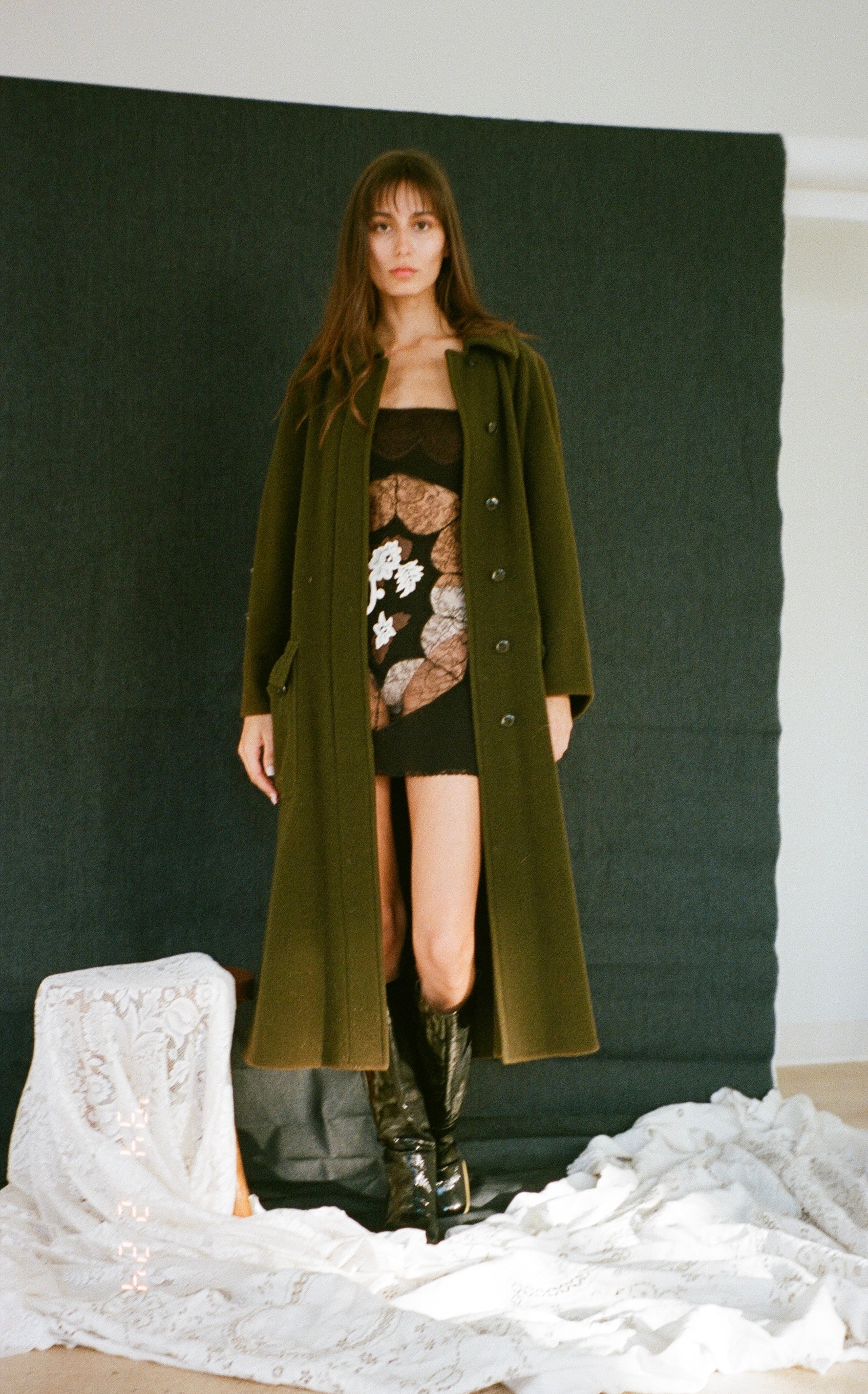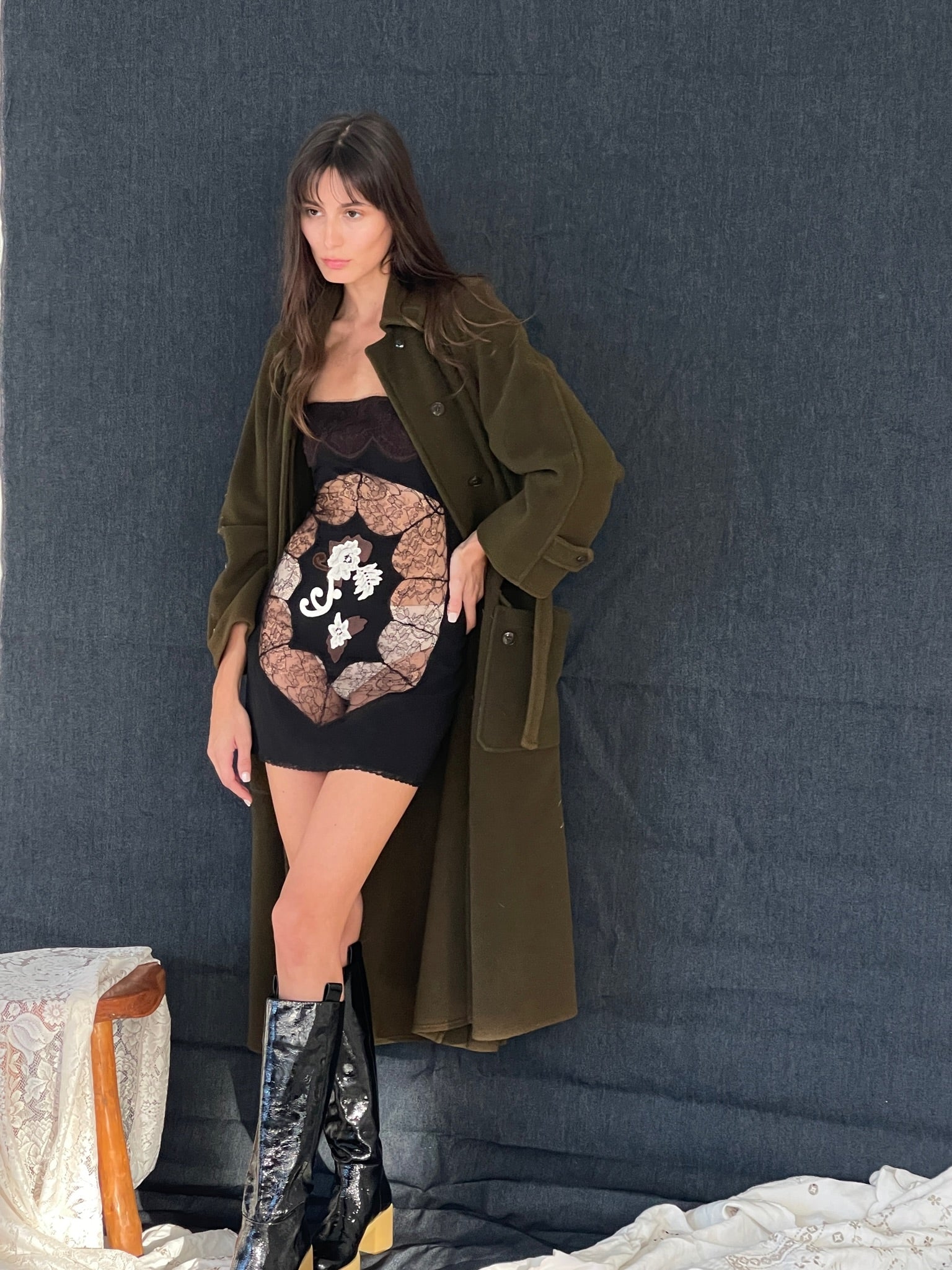 A piece by 8vo Ático Vintage.
Sizing notes.

Fits sizes from XS - L because of it oversized nature.
Styling notes.

Muse Alexa wears the Rykiel Coat with the Viva La Dolce Dress. Made from 100% Wool, the coat features front button closure, waist strap, and cuff buttons.
More images of the Rykiel Coat.