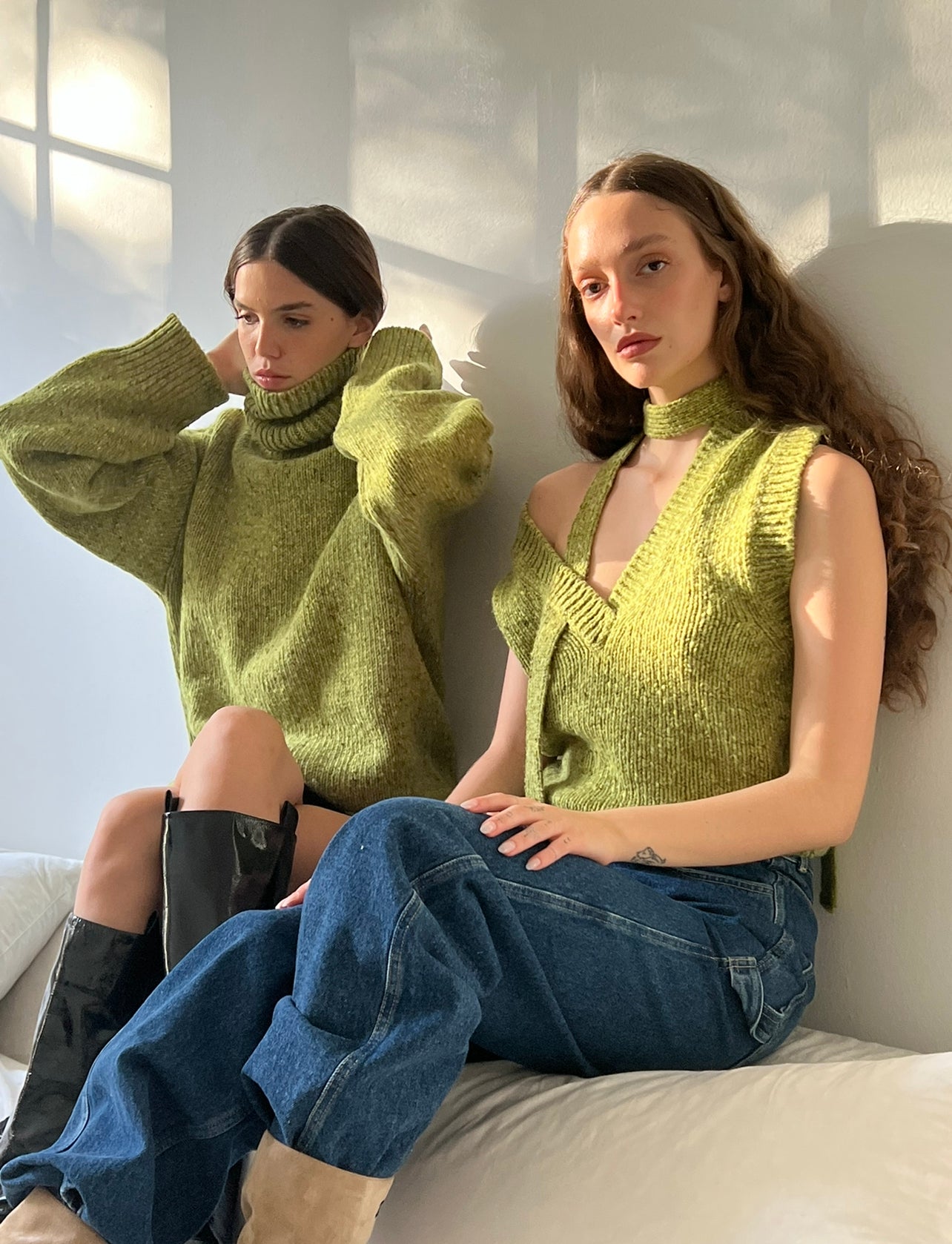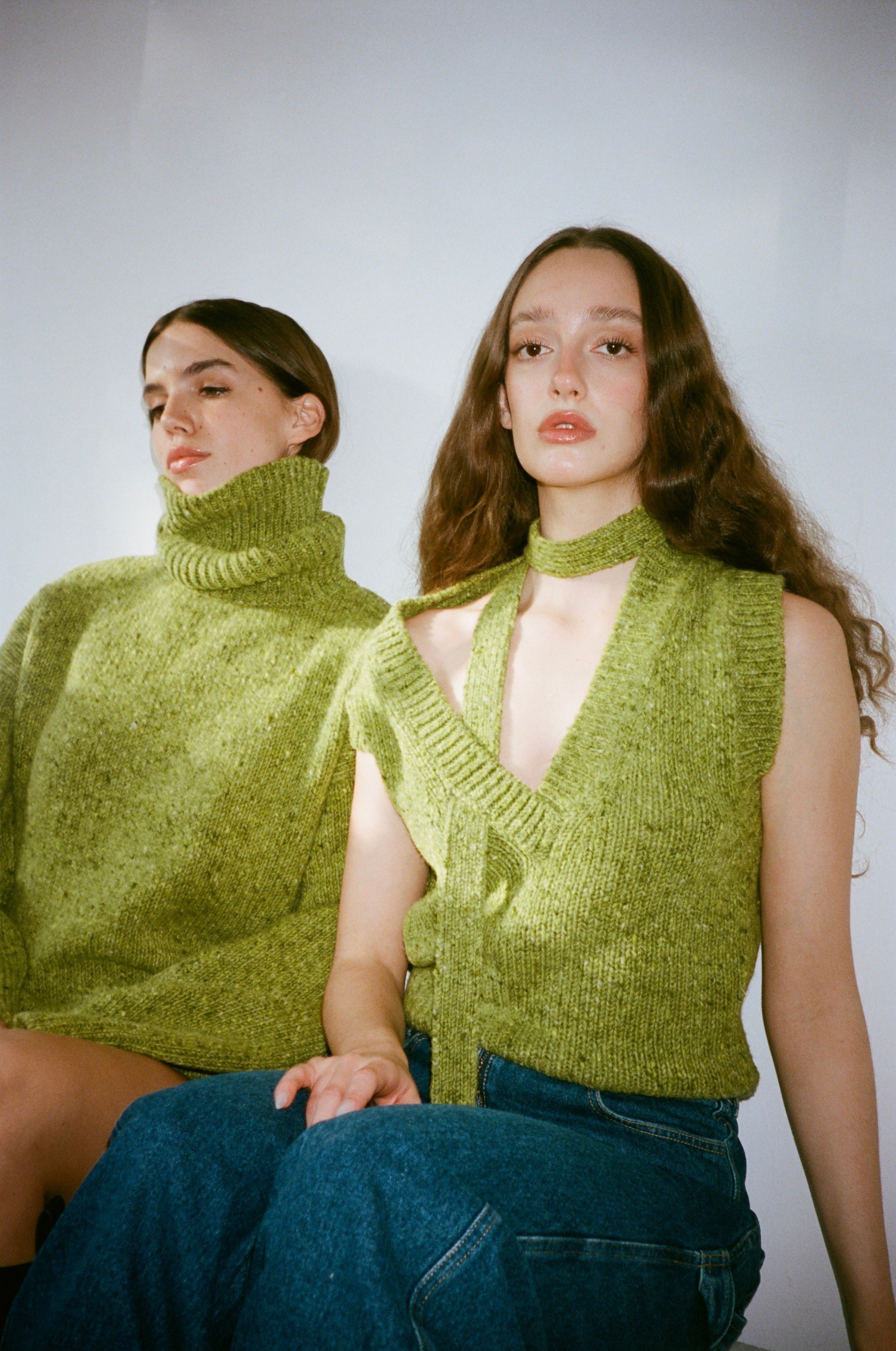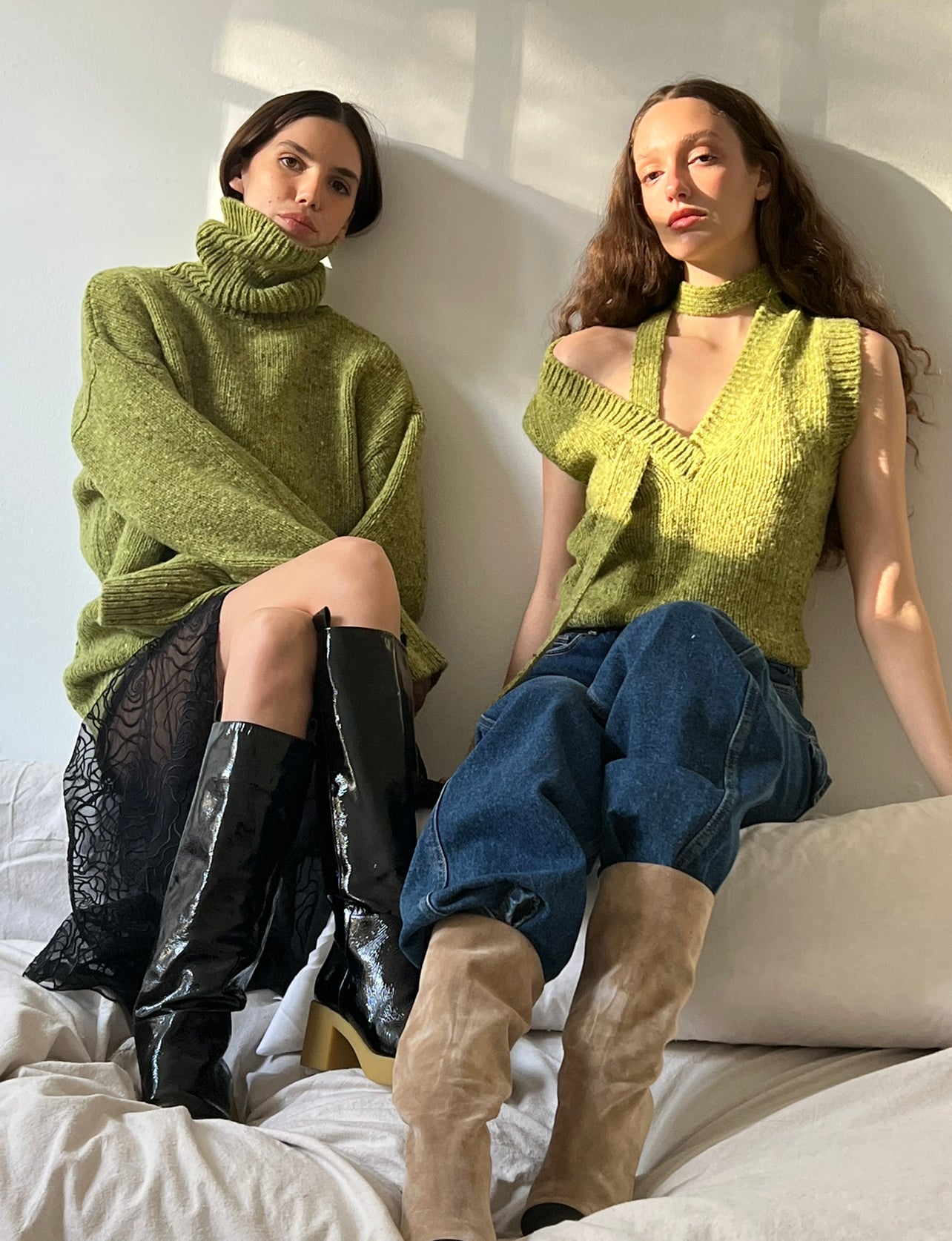 A piece by Saks Potts.
Sizing notes.

Fit is slightly oversized. Muse Trinidad wears size S.
Styling notes.

Muse Trinidad wears the Rosemarie Vest with the Salma Jeans. The vest is the perfect combination of sophisticated and flirty with a neck tie makes for a beautiful addition. 100% pure wool.
More images of the Rosemarie Vest.