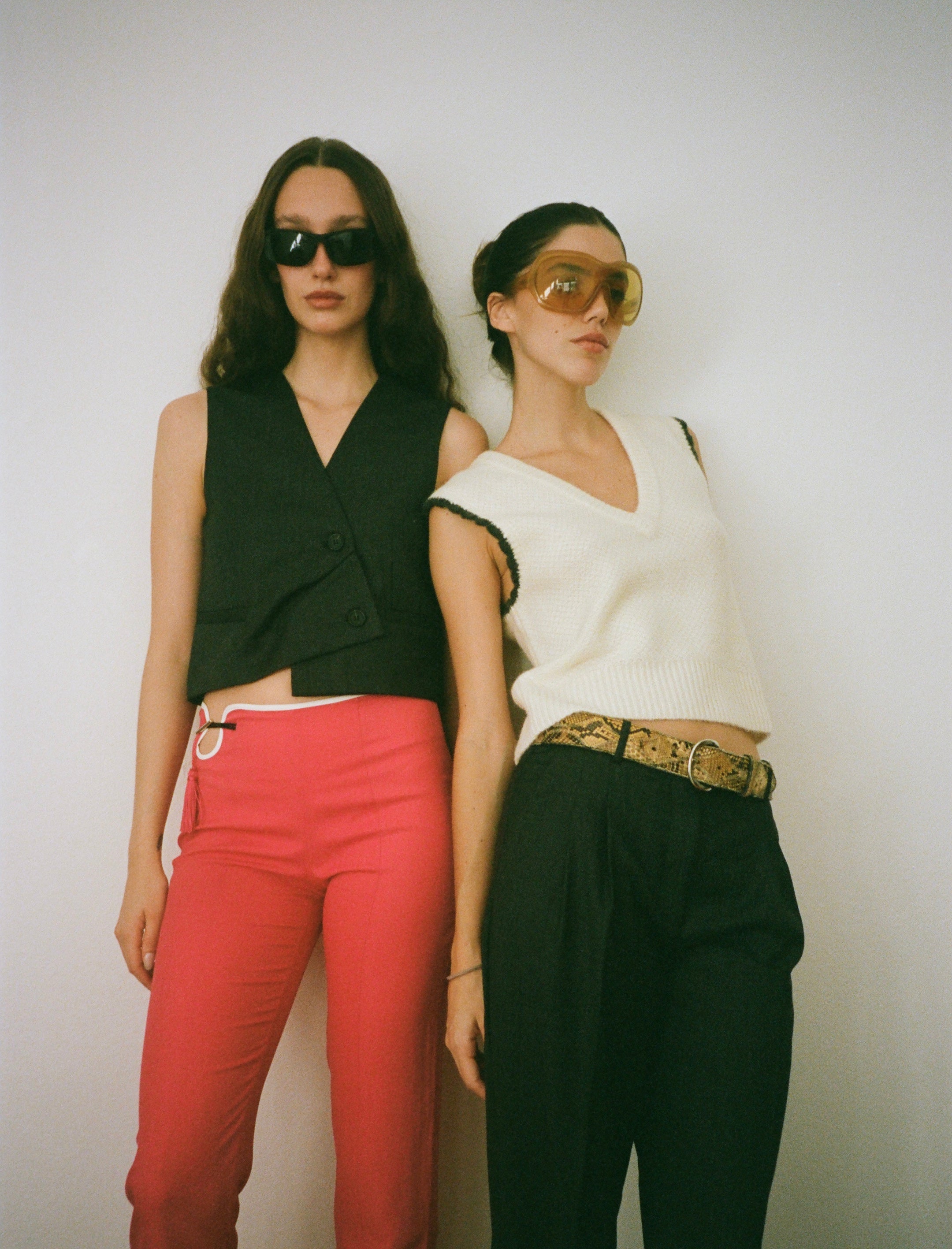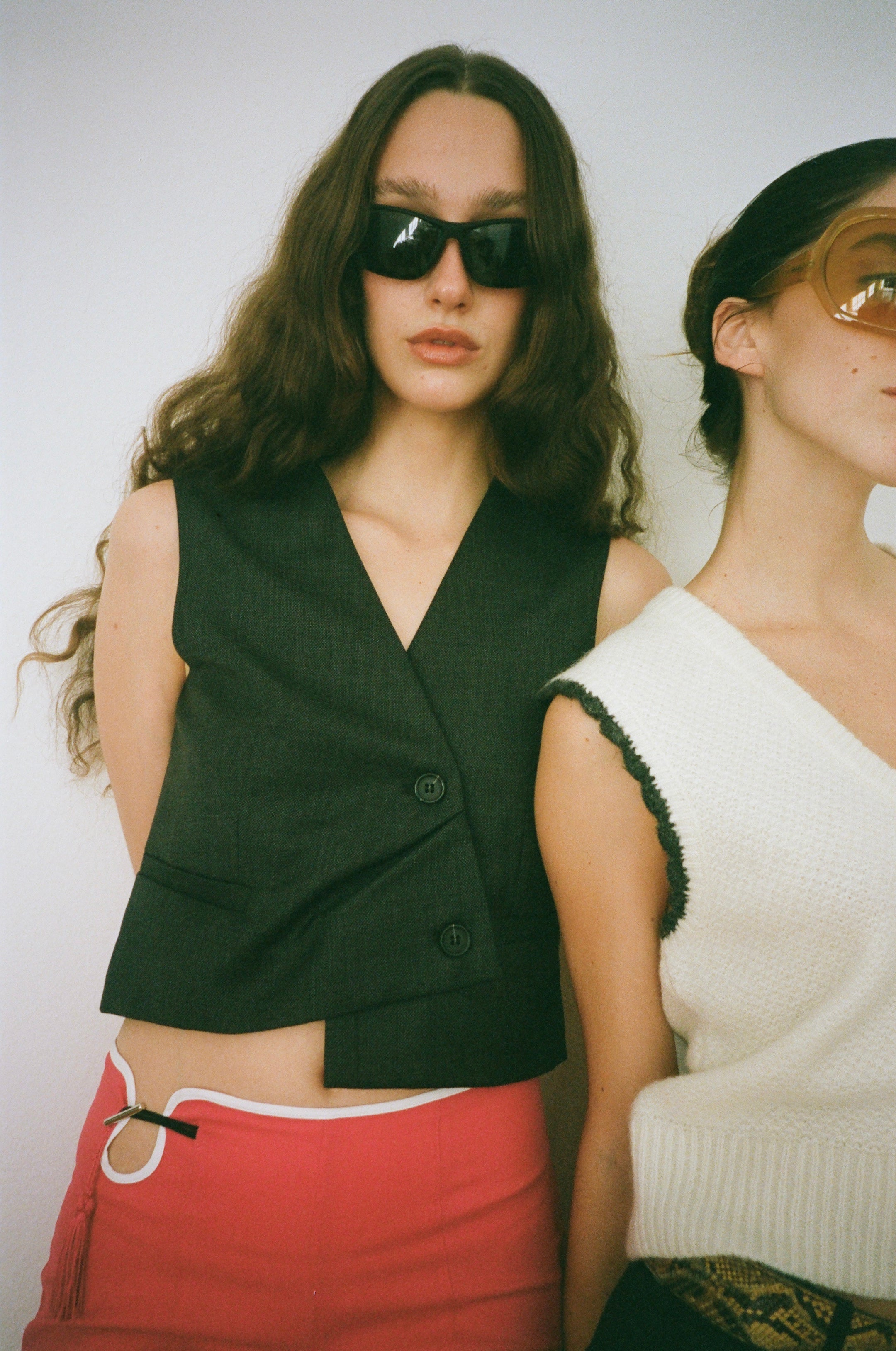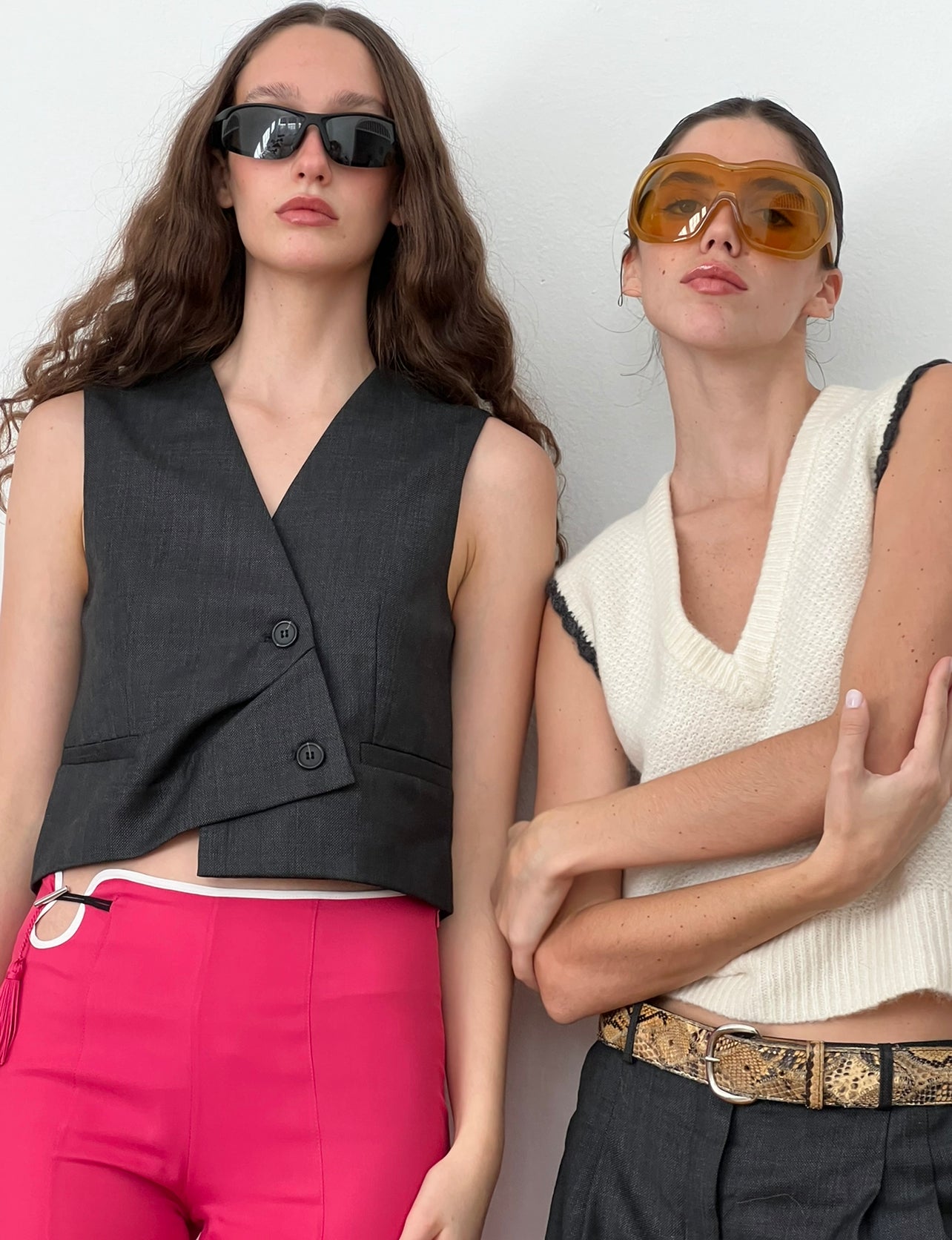 A piece by The Garment.
Sizing notes.

Fits true to size. Muse Trinidad wears size 6 for a more fitted fit. SIZES: EUR 6 = US XS.
Styling notes.

Muse Trinidad wears the Princeton Vest with the Guga Pants. Vest with assymmetric closure in grey. 70% Wool, 30% RECYCLED POLYESTER.
More images of the Princeton Vest.