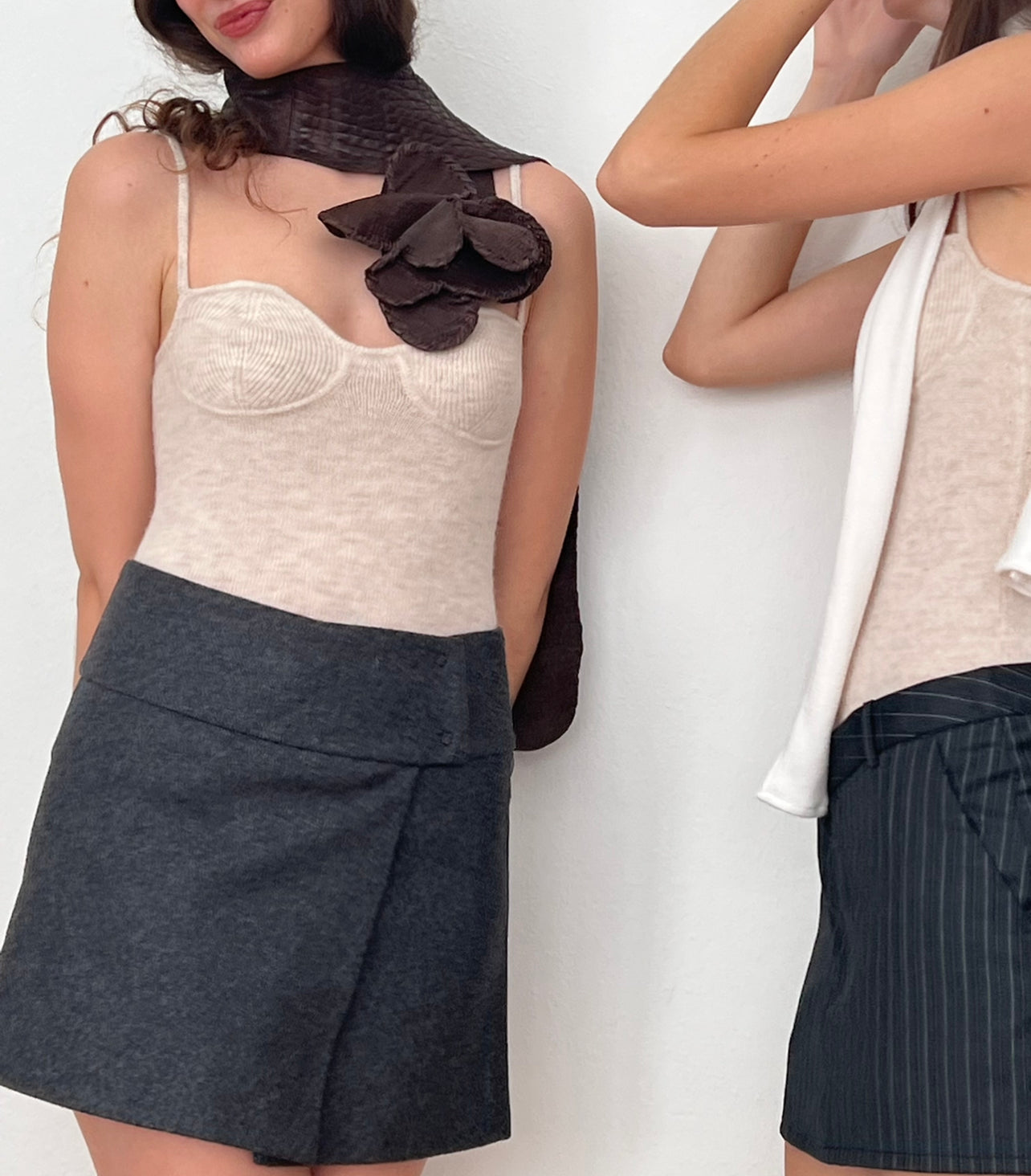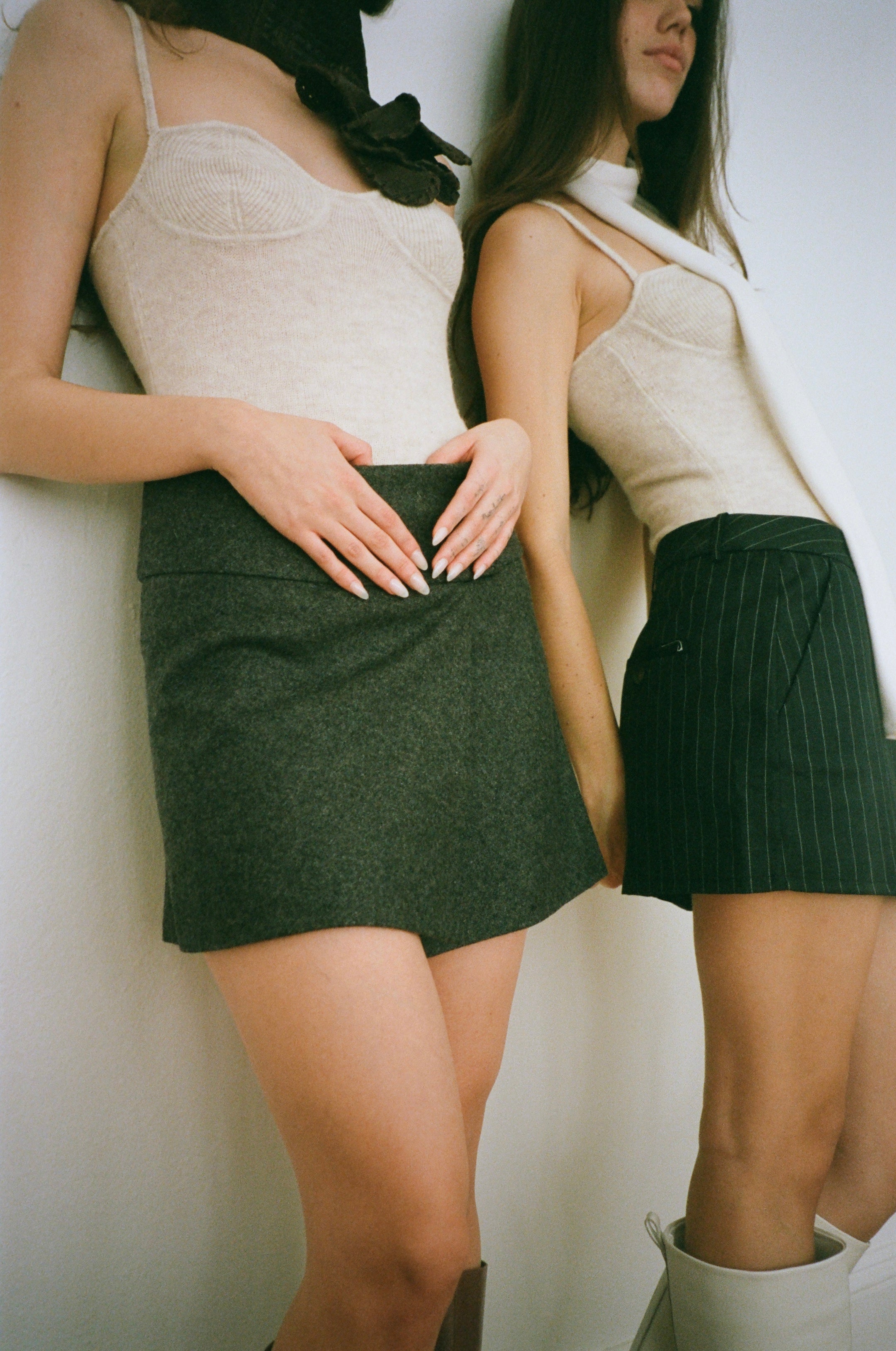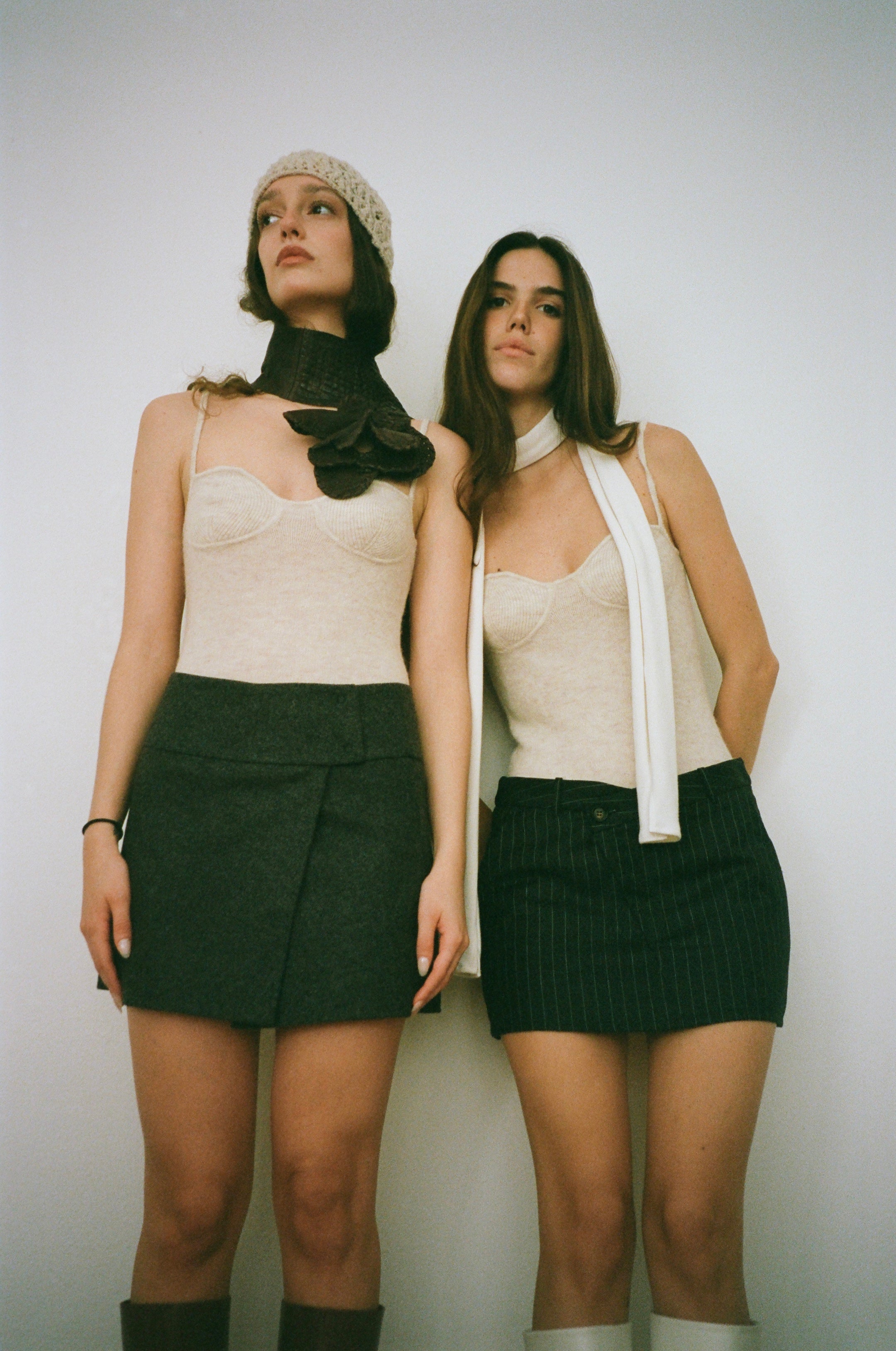 A piece by The Garment.
Sizing notes.

Fits true to size. Muse Trinidad wears a size 8. Fit is mid rise. SIZES: EUR 8 = US S.
Styling notes.

Muse Trinidad wears the Moscow Mini with the Courchevel Body. Mini wool skirt in Grey with front closure. 70% recycled wool, 20% POLYAMIDE, 10% CASHMERE.
More images of the Moscow Mini Skirt.