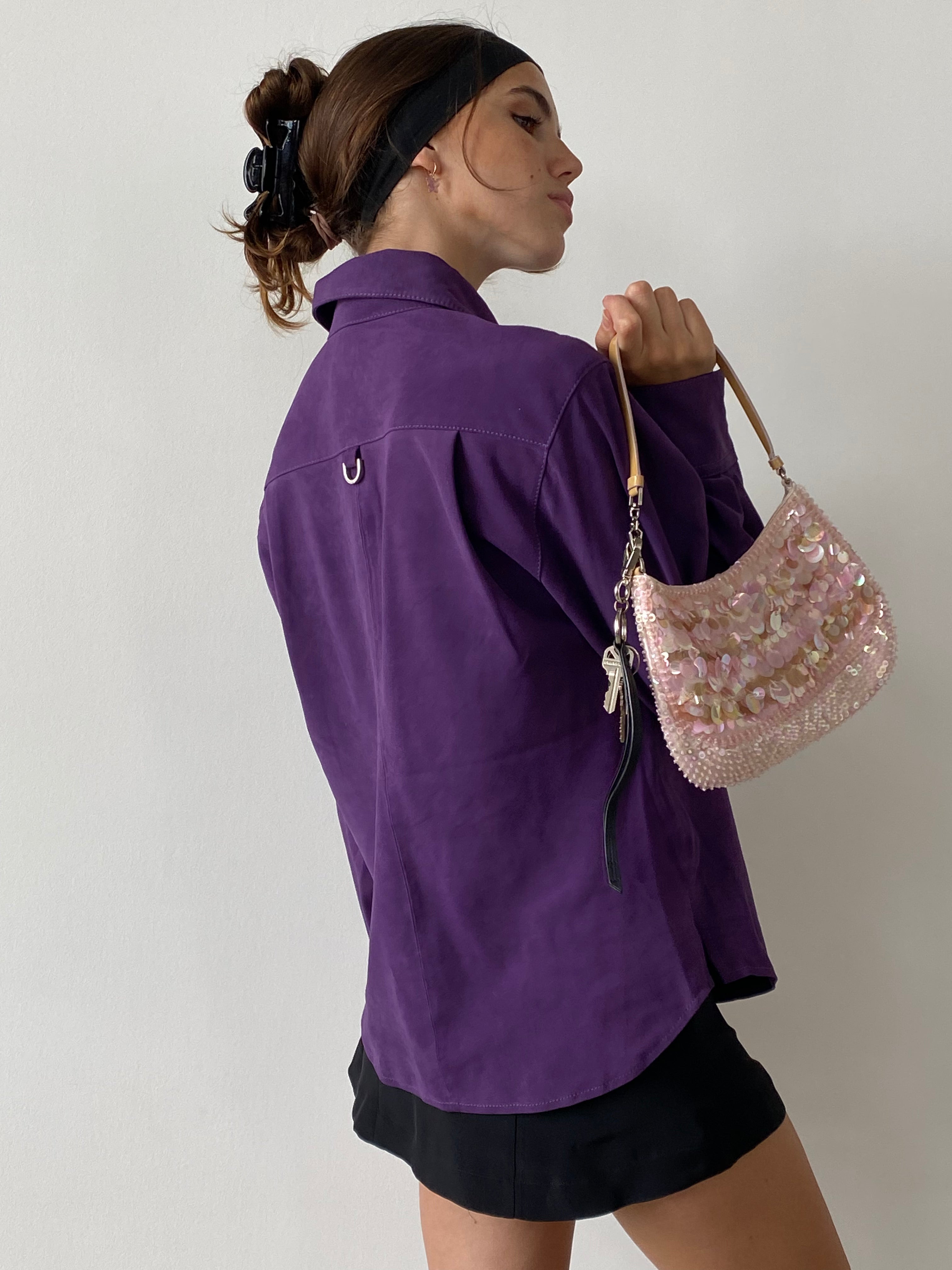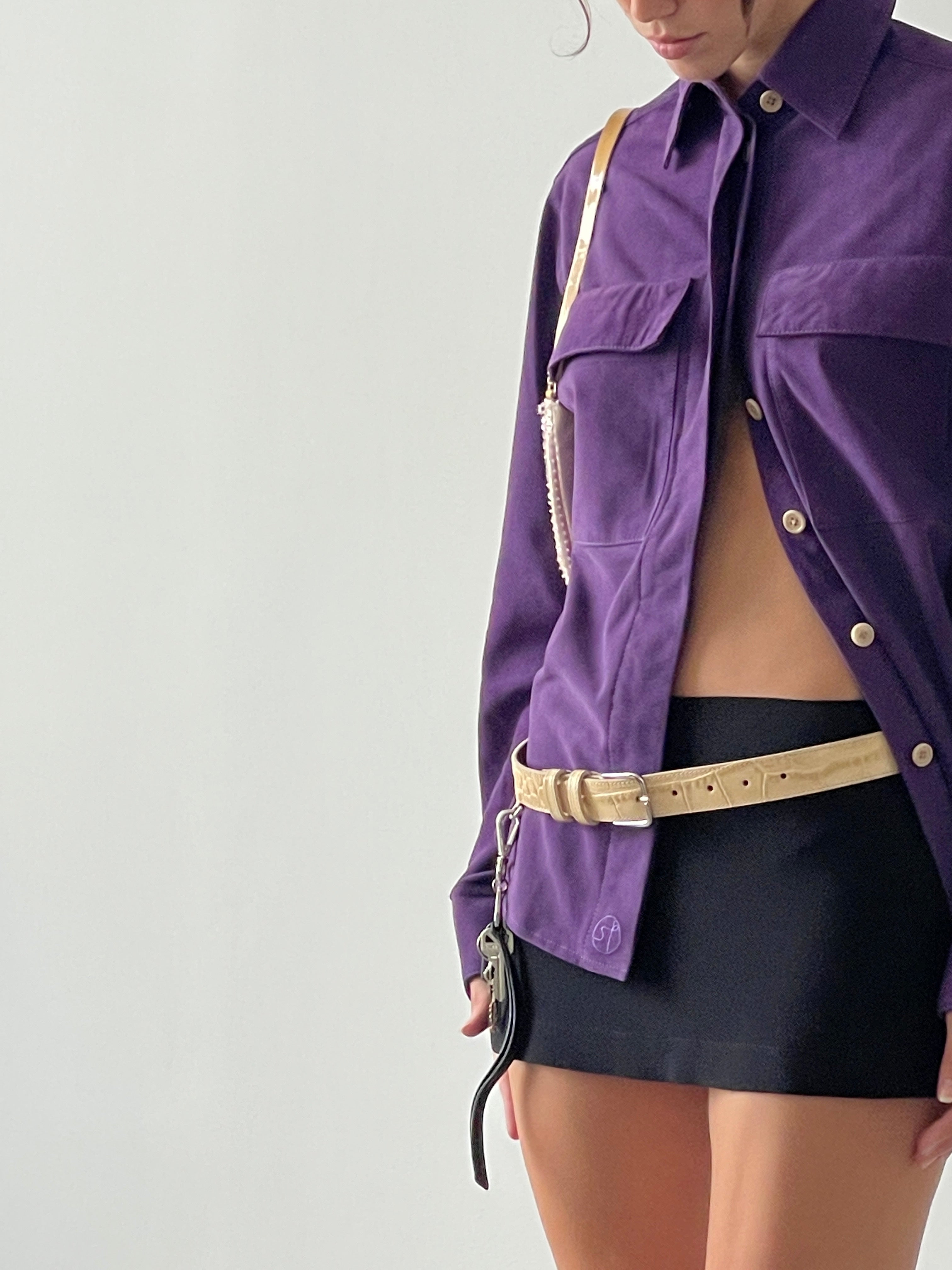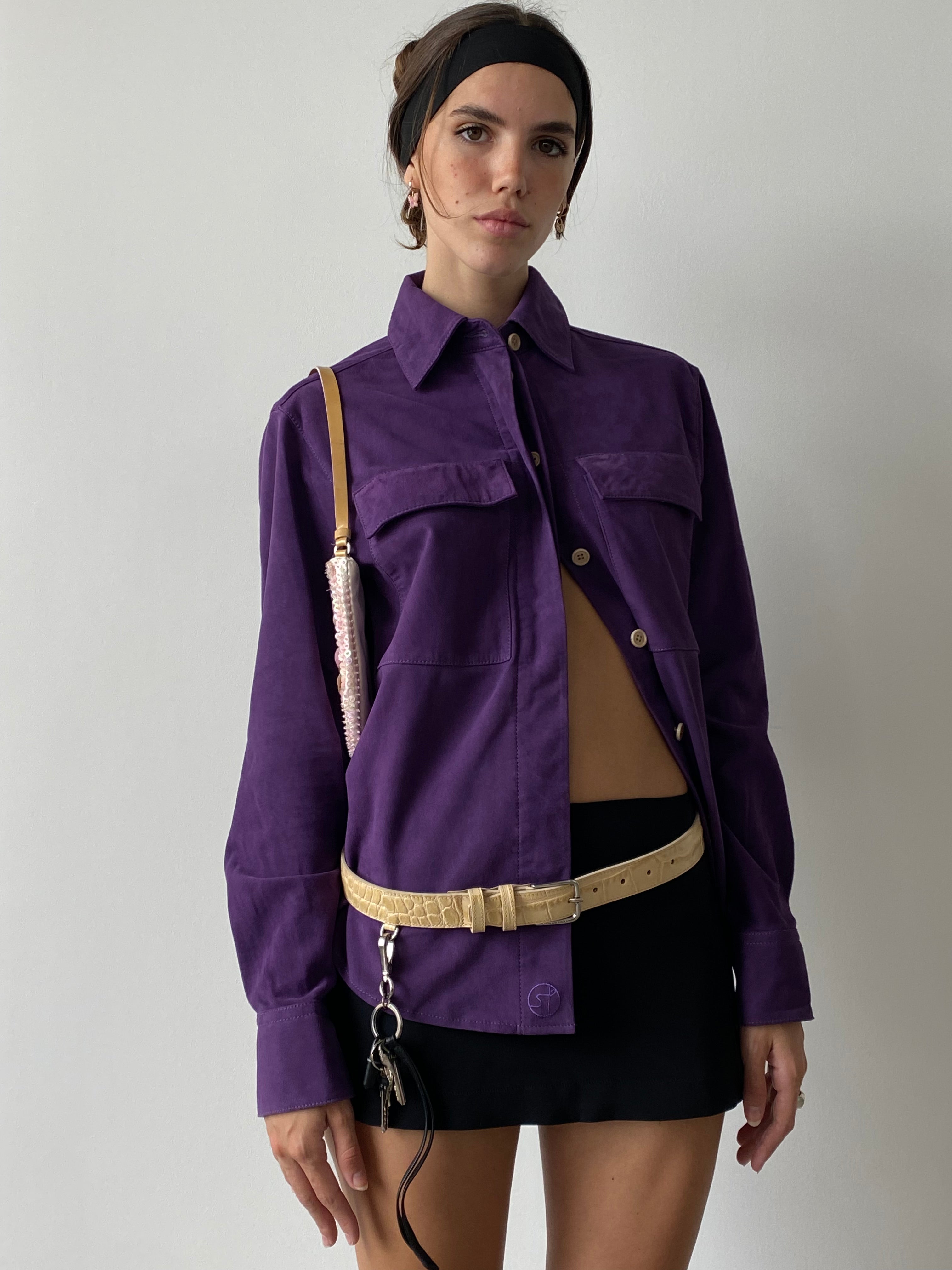 A piece by Saks Potts.
Sizing notes.

Julia wears size XS. Fits true to size- recommend to take normal sizing. Lilac, 100% GOAT SUEDE.
Styling notes.

Julia wearing the Monica Shirt with the Grith Belt in Vanilla Croc. The Monica Shirt has a classic straight silhouette, square chest pockets, real 'Saks Potts' monogram horn buttons and a detail with a D-ring tab in the back of the yoke
More images of the Monica Shirt.