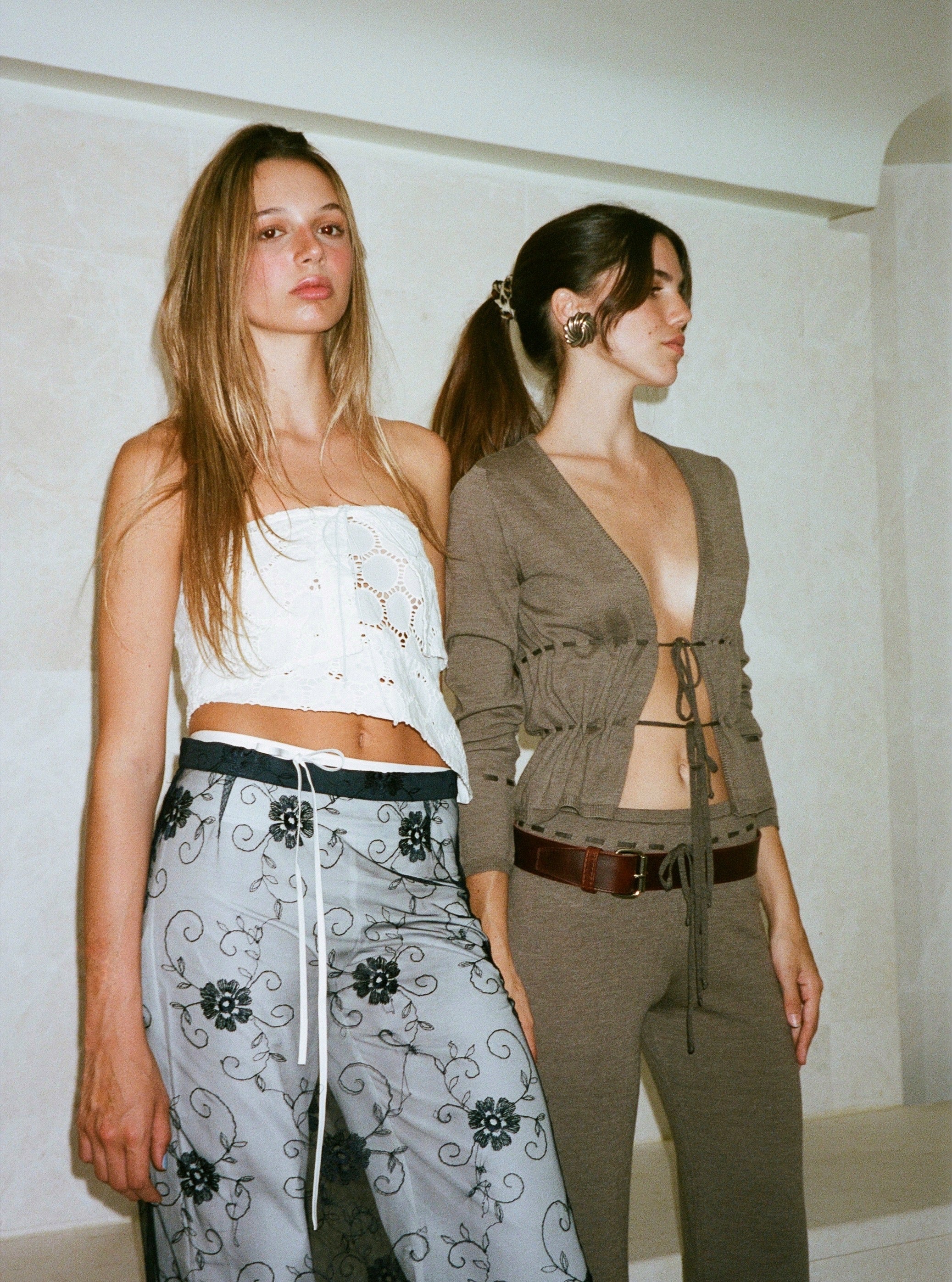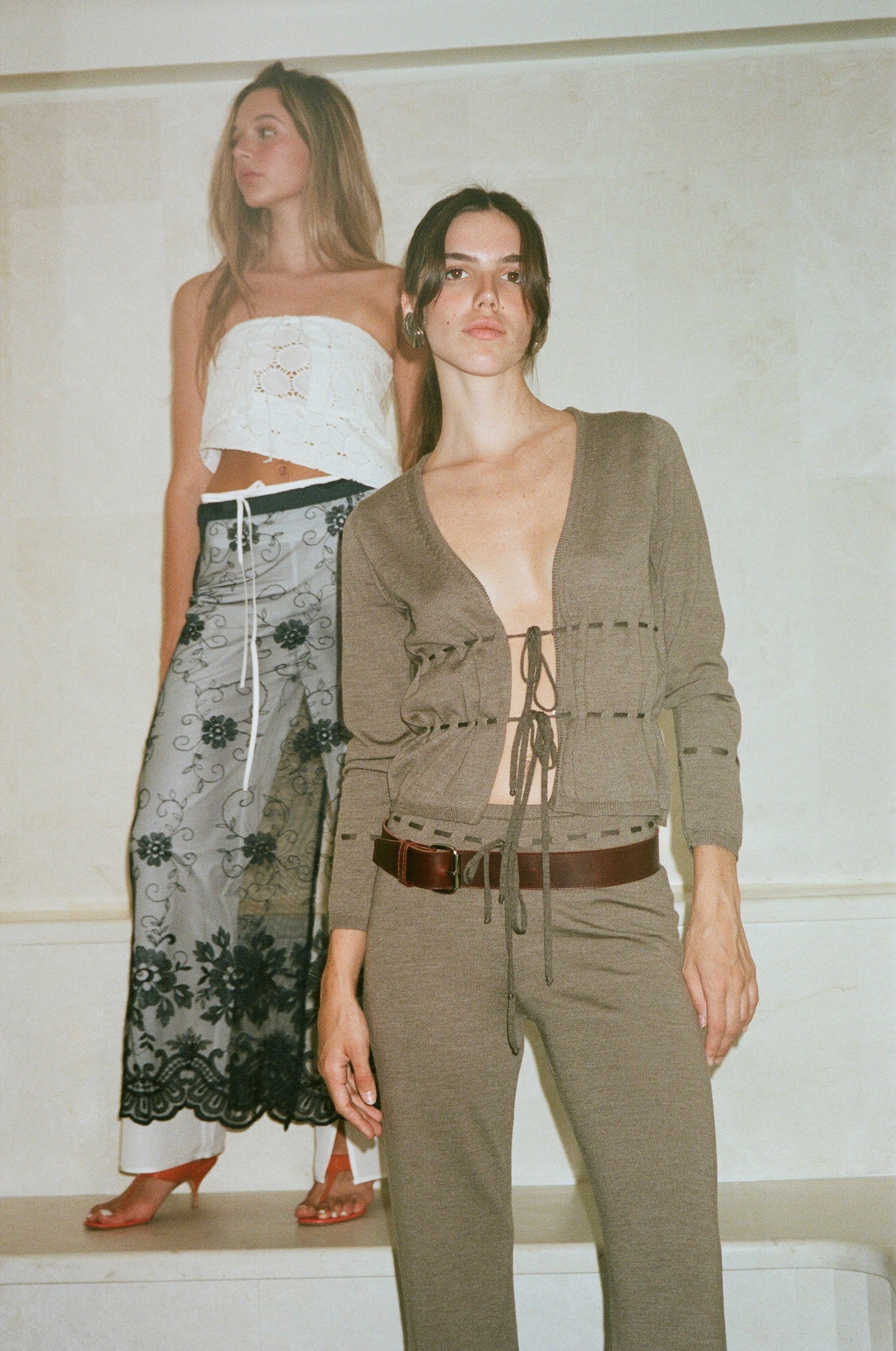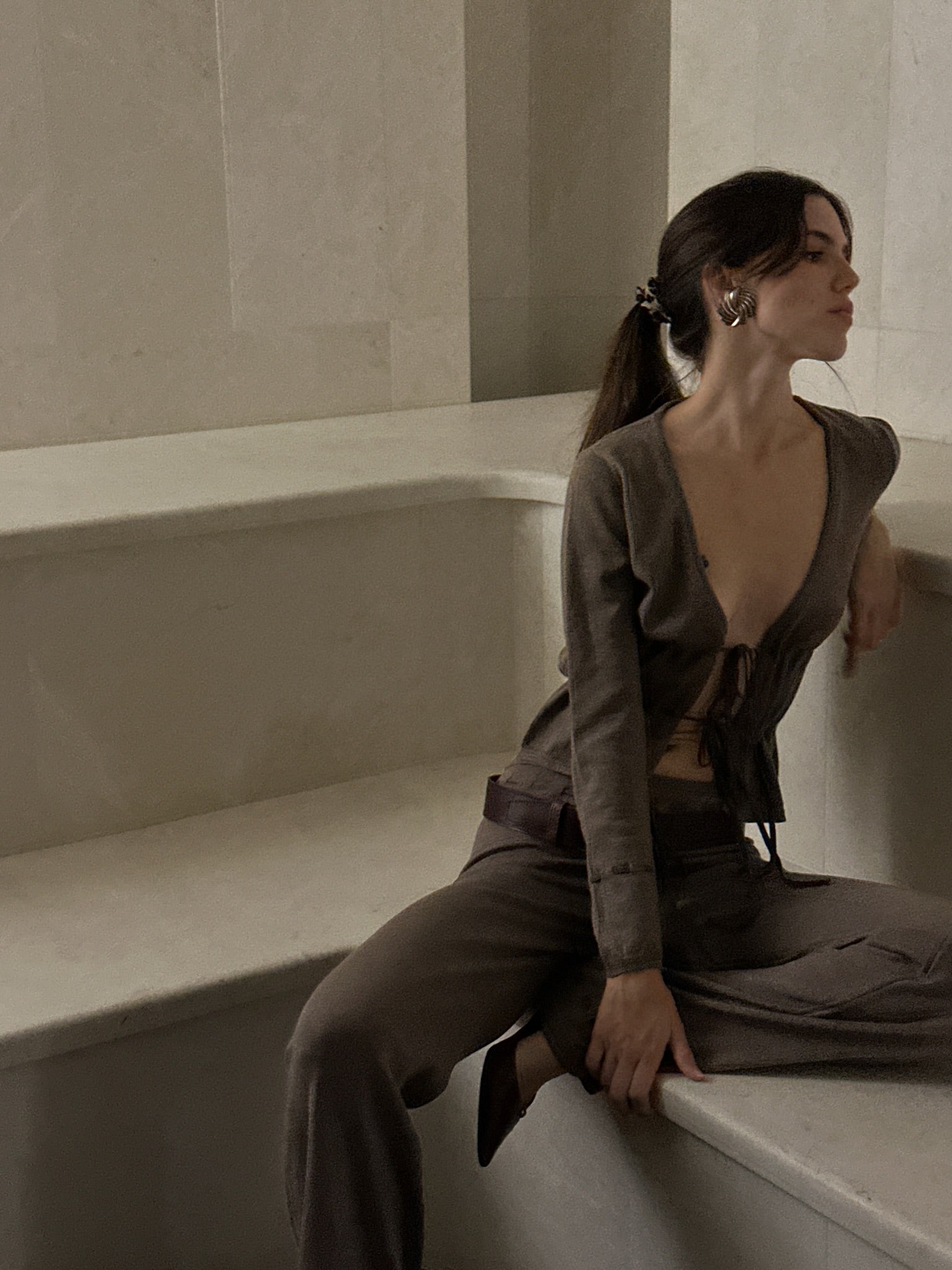 A piece by Saks Potts.
Sizing notes.

Fits true to size size S is the smallest size available in SP knitwear. Muse Julia wears size XS. 100% Merino Wool.
Styling notes.

Muse Julia wears the Margrethe Cardigan with the matching bottoms, the Patricia Knit Pants. Featuring a deep v-neck and delicate tie-strings this cardigan is a perfect everyday piece.
More images of the Margrethe Cardigan.