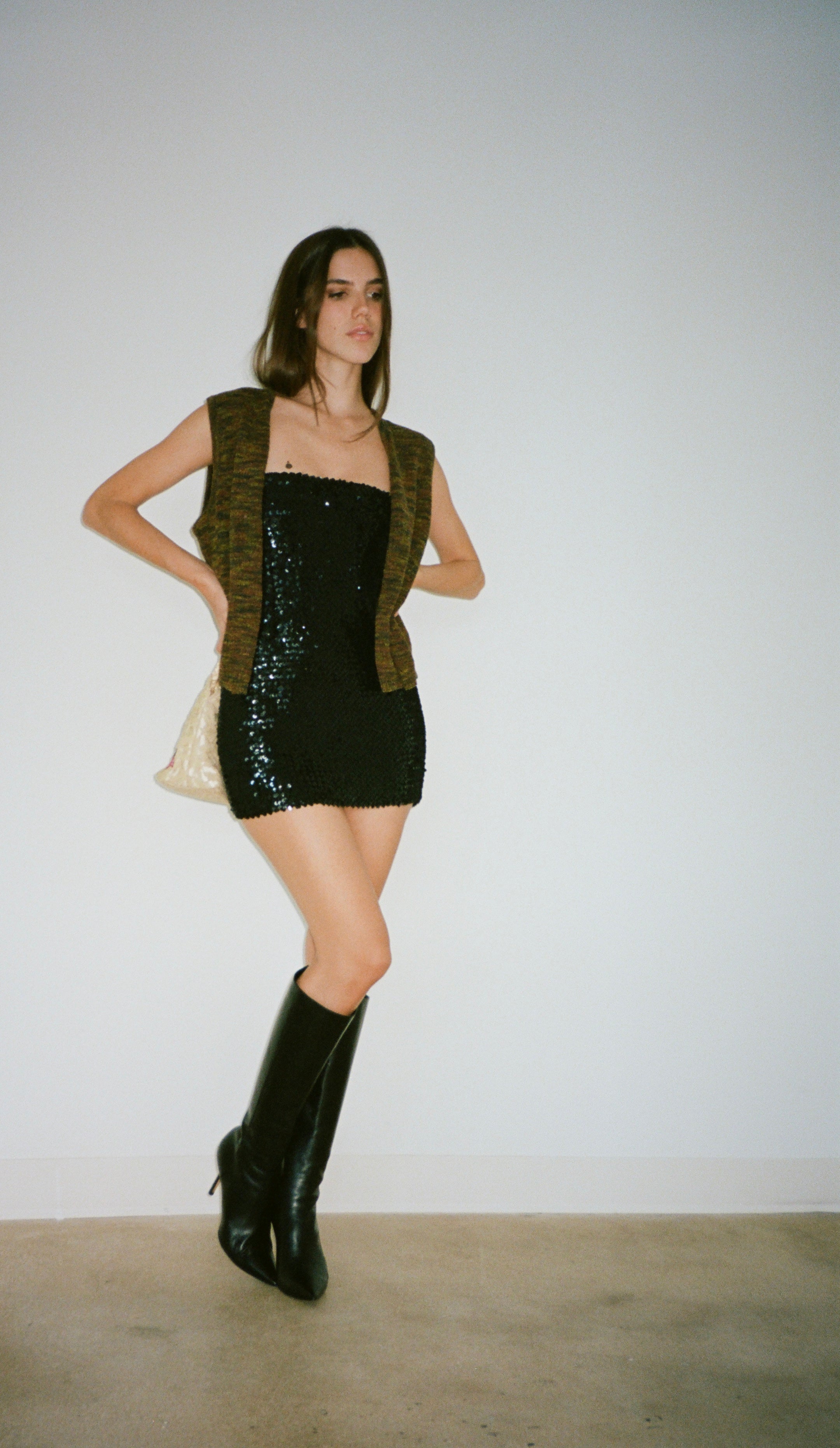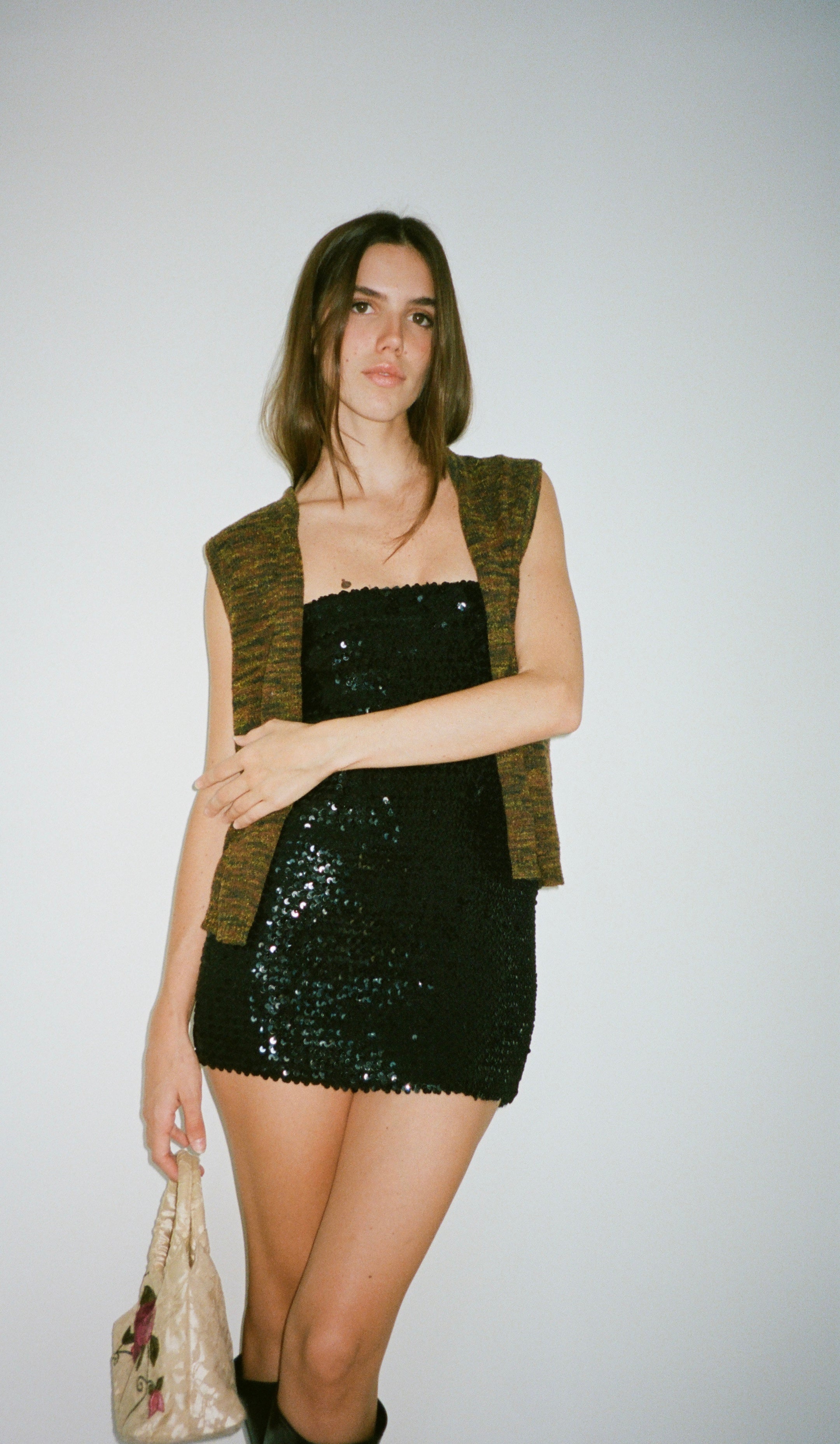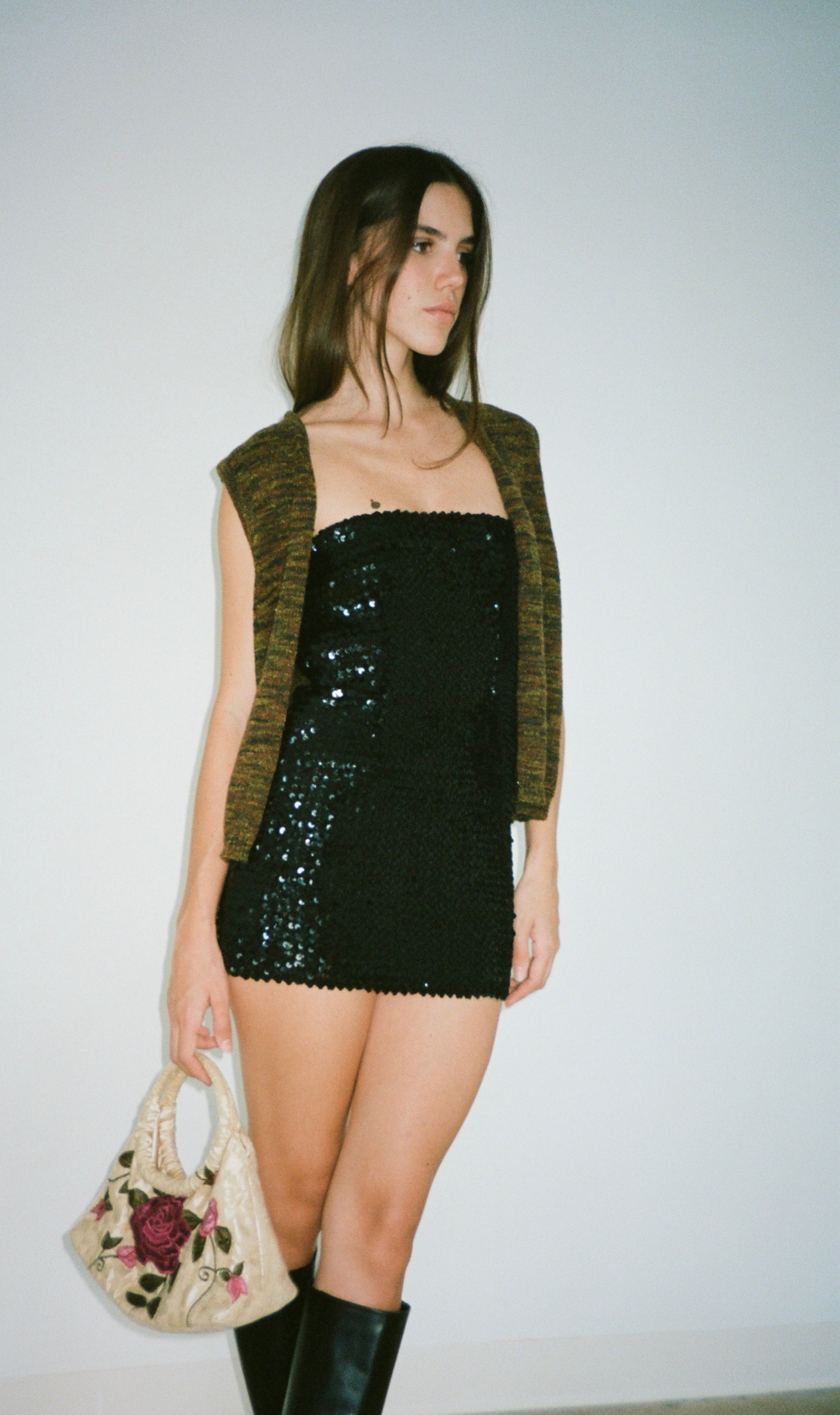 A piece by 8vo Ático Vintage.
Sizing notes.

Tube Sequin Dress size: XS / Knitted Vest size: S but fits a XS - M.
Styling notes.

Julia wears Look 8. Sequin Tube Dress with some stretch in it, and the Knitted Vest with front buttons. Prices vary within piece.
More images of the Look 8.