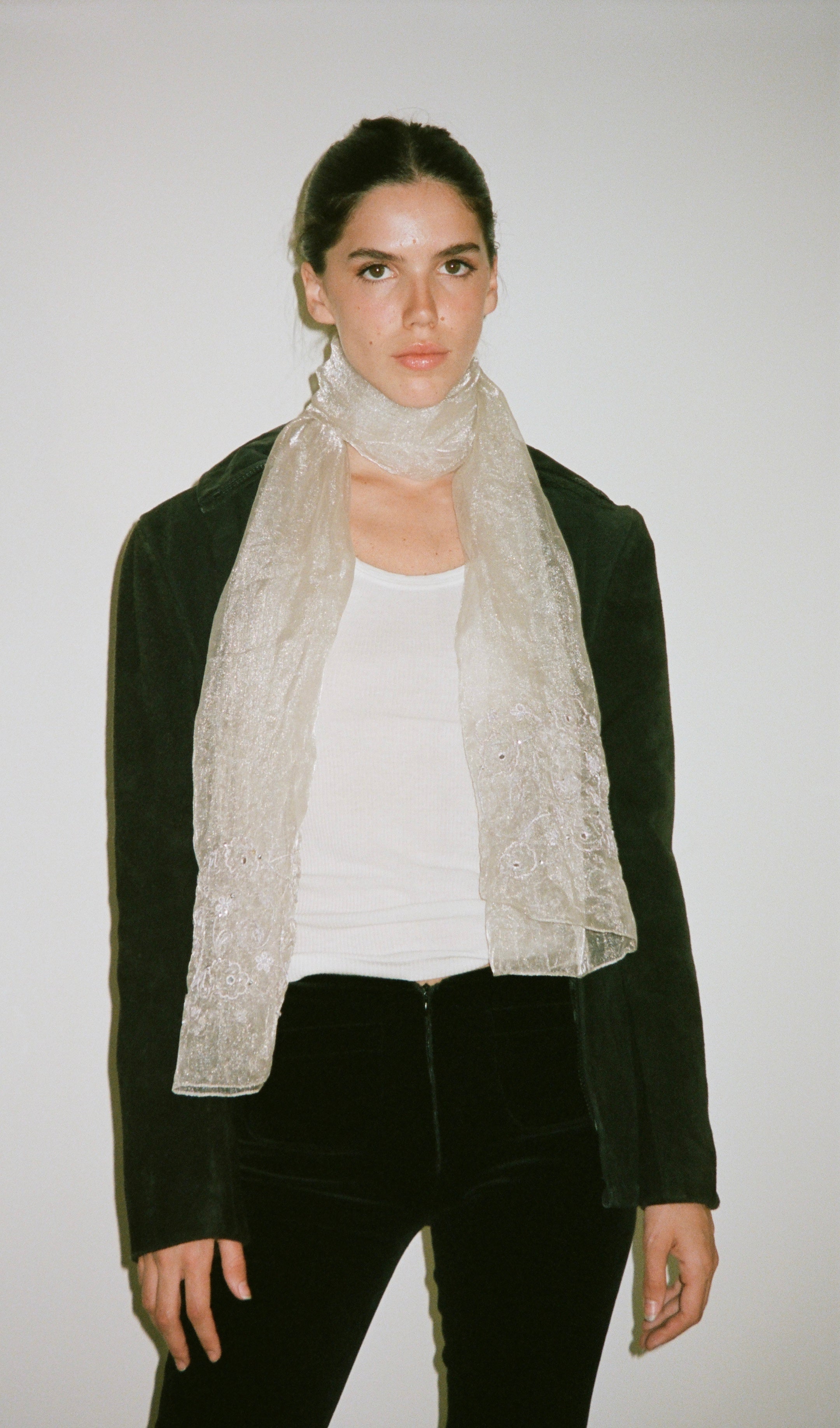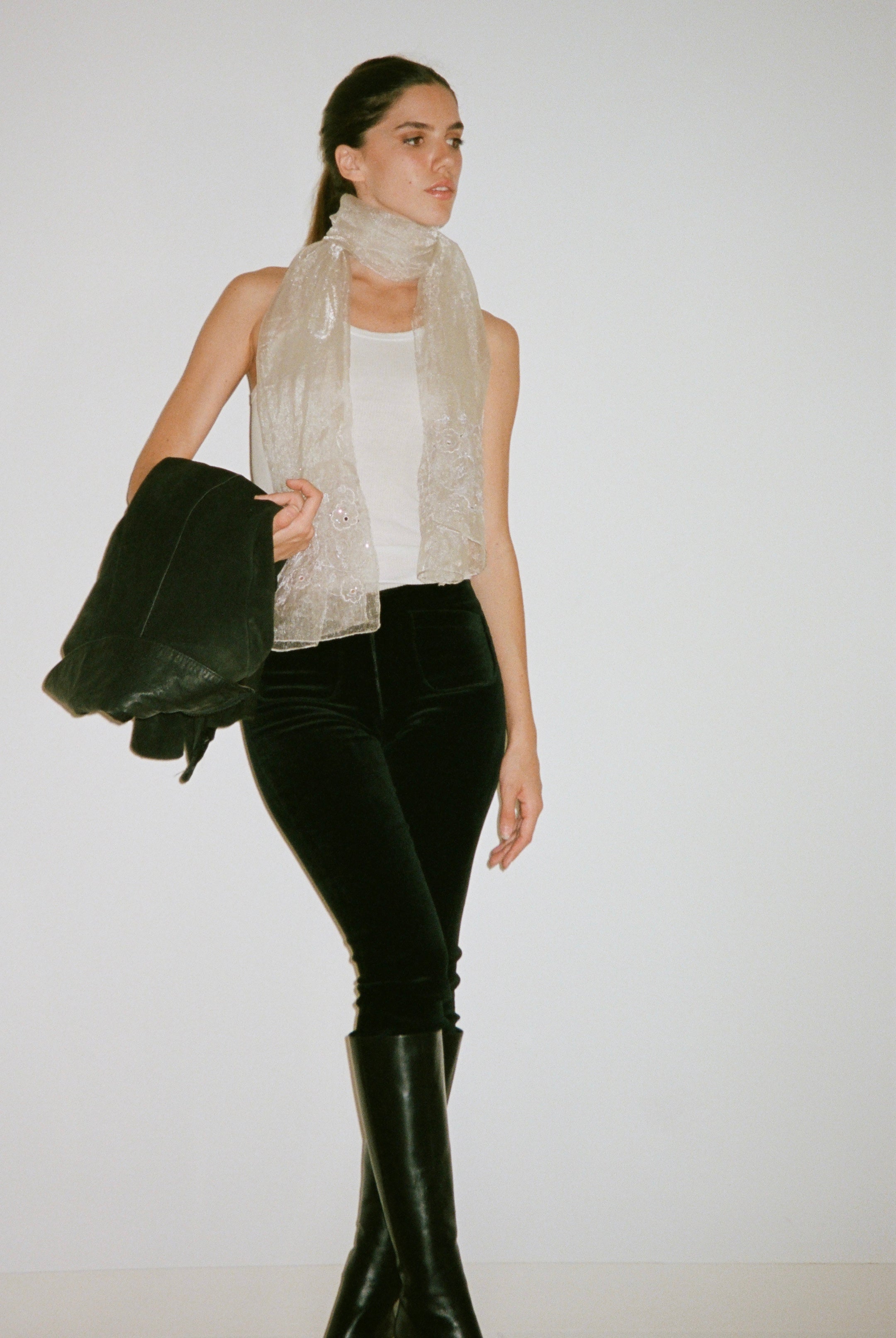 A piece by 8vo Ático Vintage.
Sizing notes.

Tulle Scarf: OS / Leather Jacket size: S / Velvet Pants size: XS/S with some stretch in them.
Styling notes.

Julia wears Look 7. Tulle Scarf with flower embroidery details, Leather Jacket made from forest green suede with a black leather collar, and the Velvet Pants with a front zipper and two front pockets. Prices vary within piece.
More images of the Look 7.