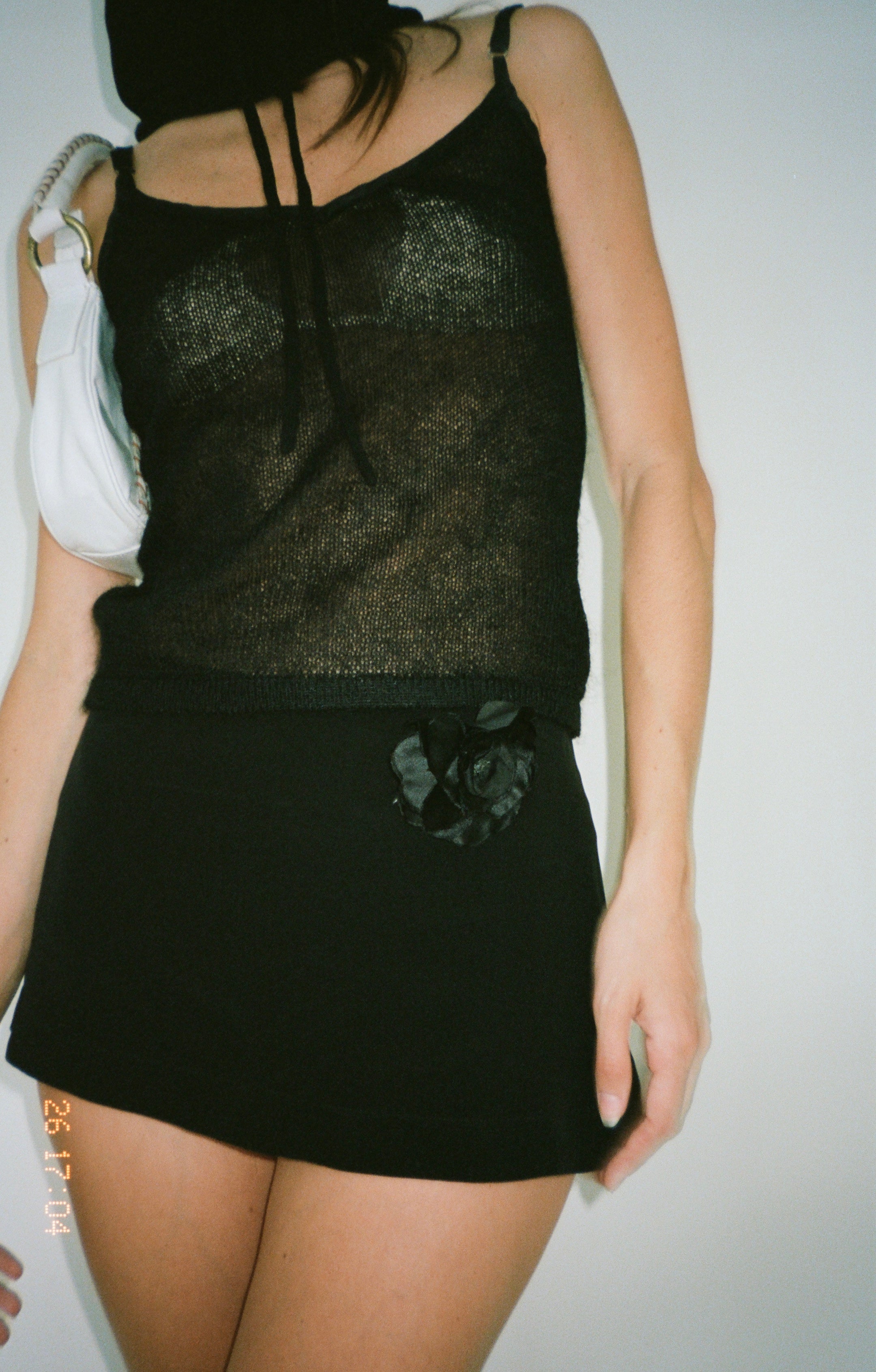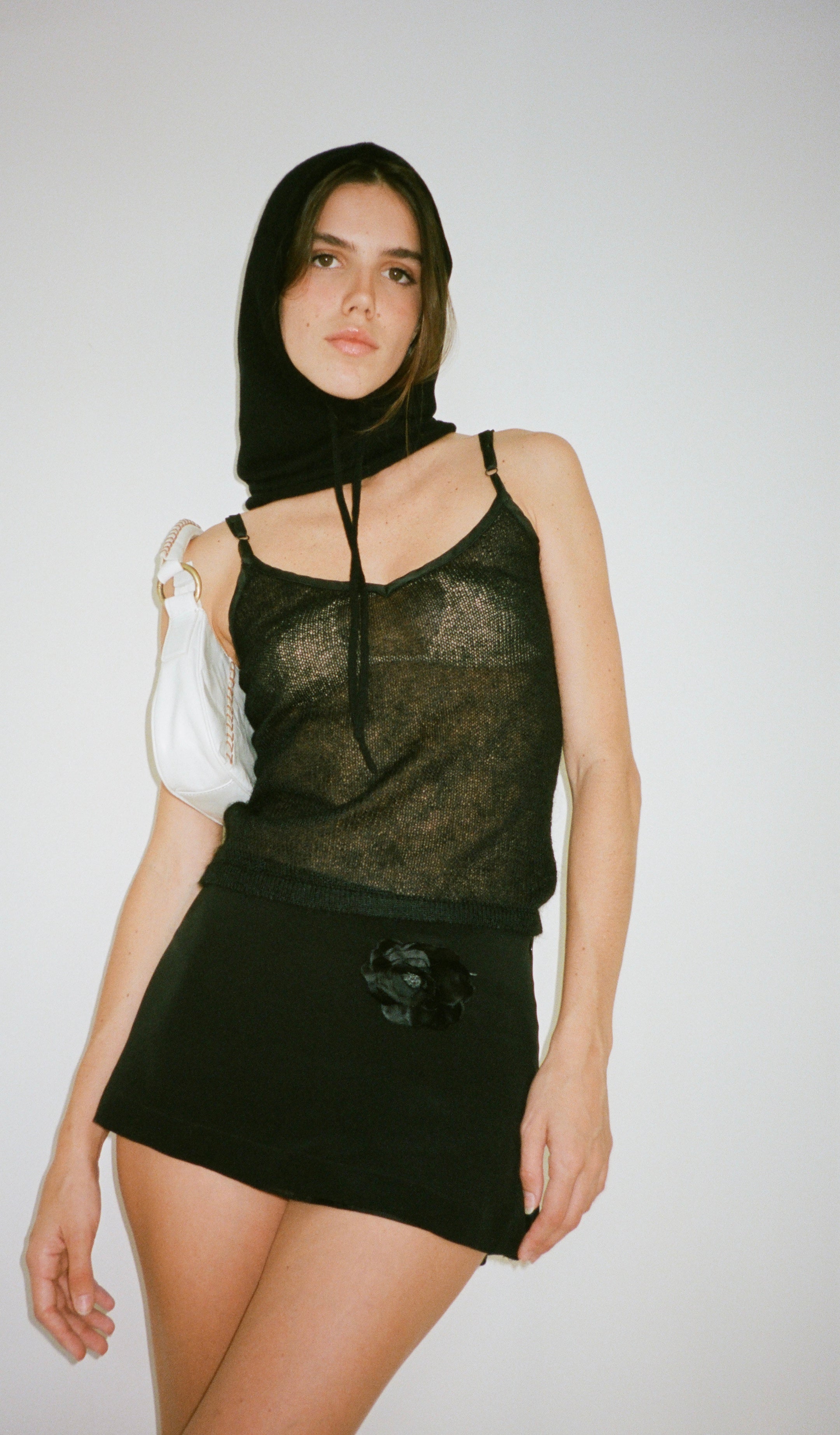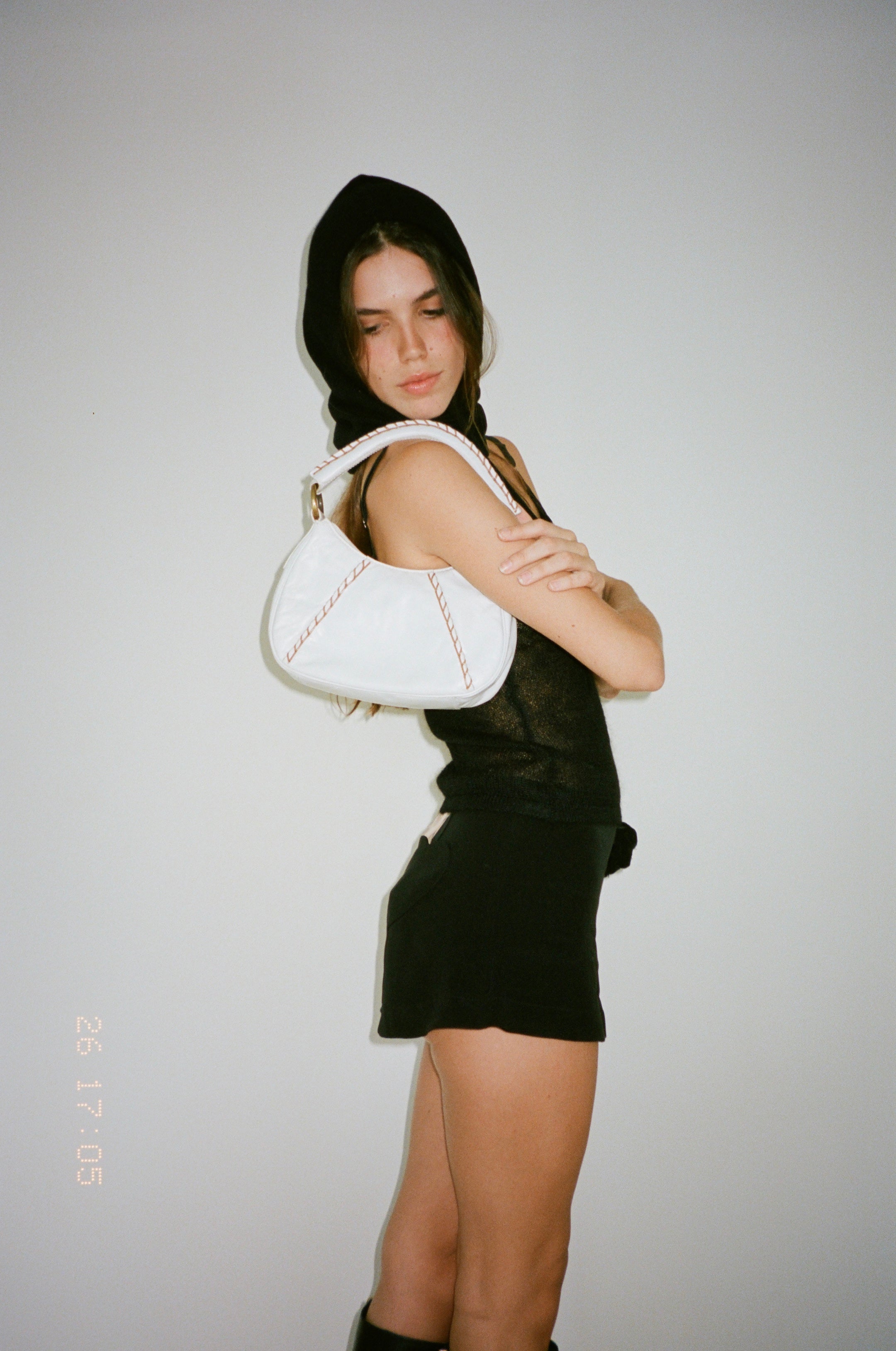 A piece by 8vo Ático Vintage.
Sizing notes.

The Top size: XS / Shoulder Bag: O/S / Chanel Flower Black: O/S.
Styling notes.

Julia wears Look 4 that consists the Cashmere Top, White Leather Shoulder Bag with brown stitching, and the Chanel Flower in Black. Prices vary.
More images of the Look 4.