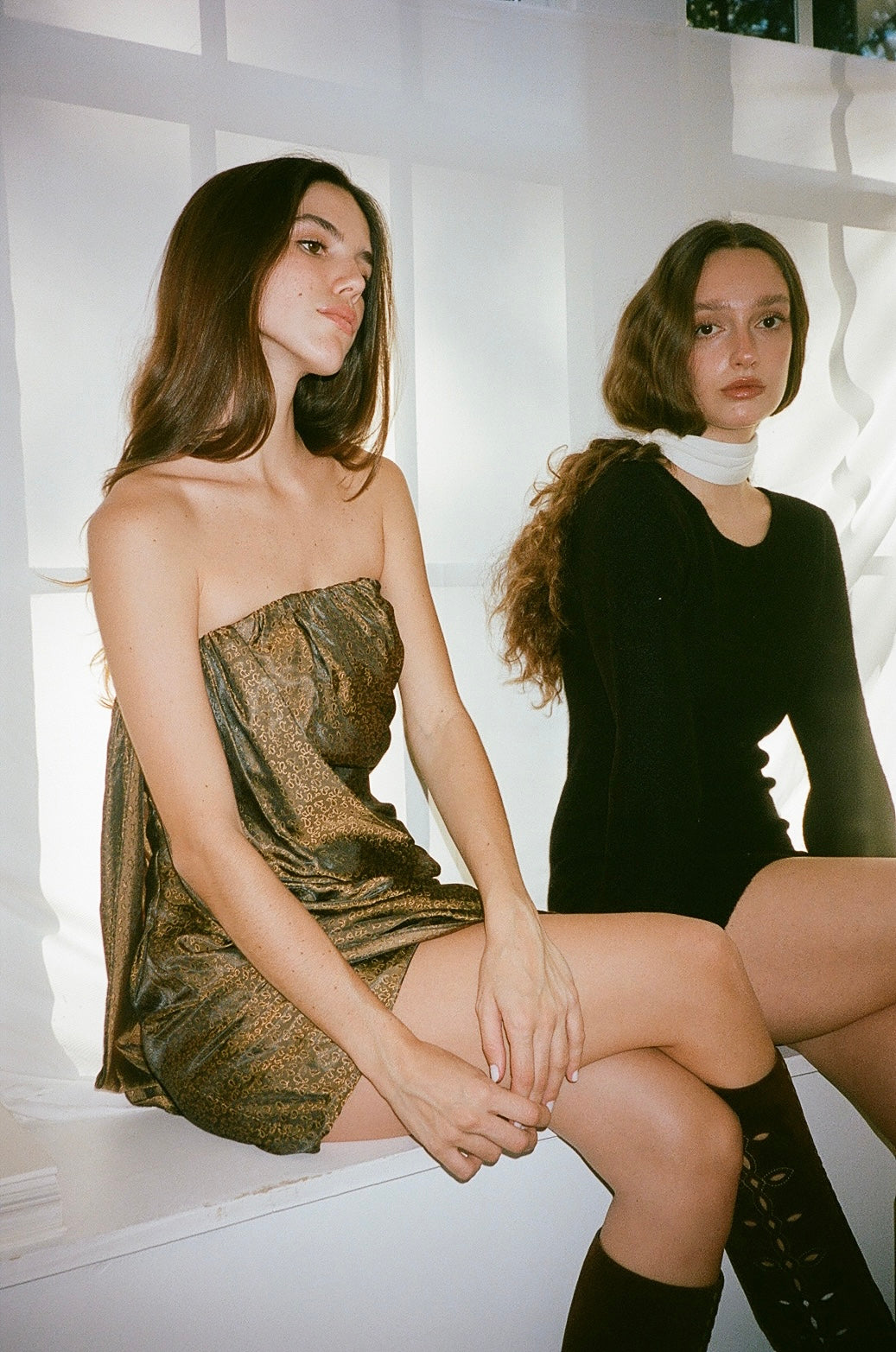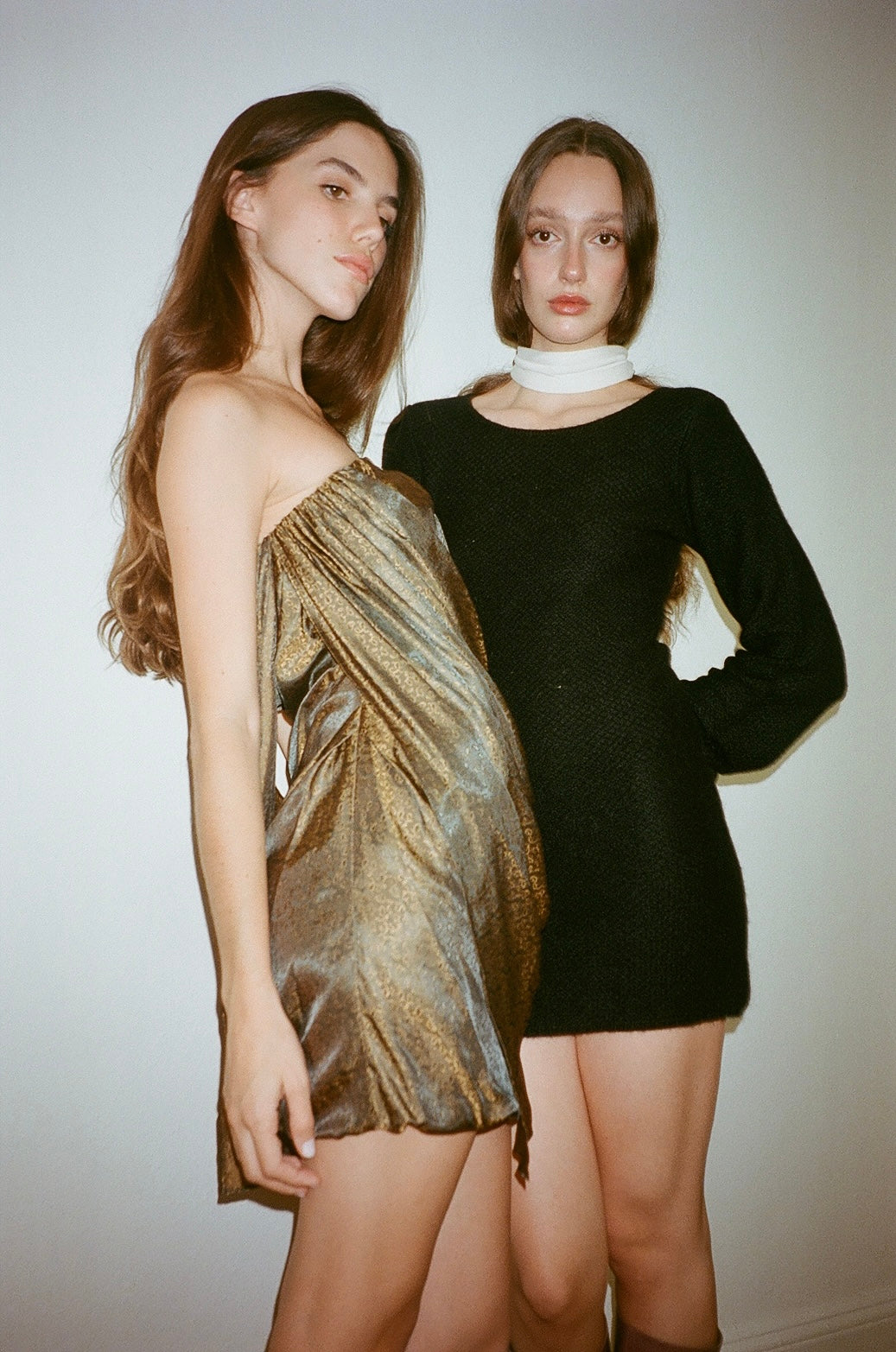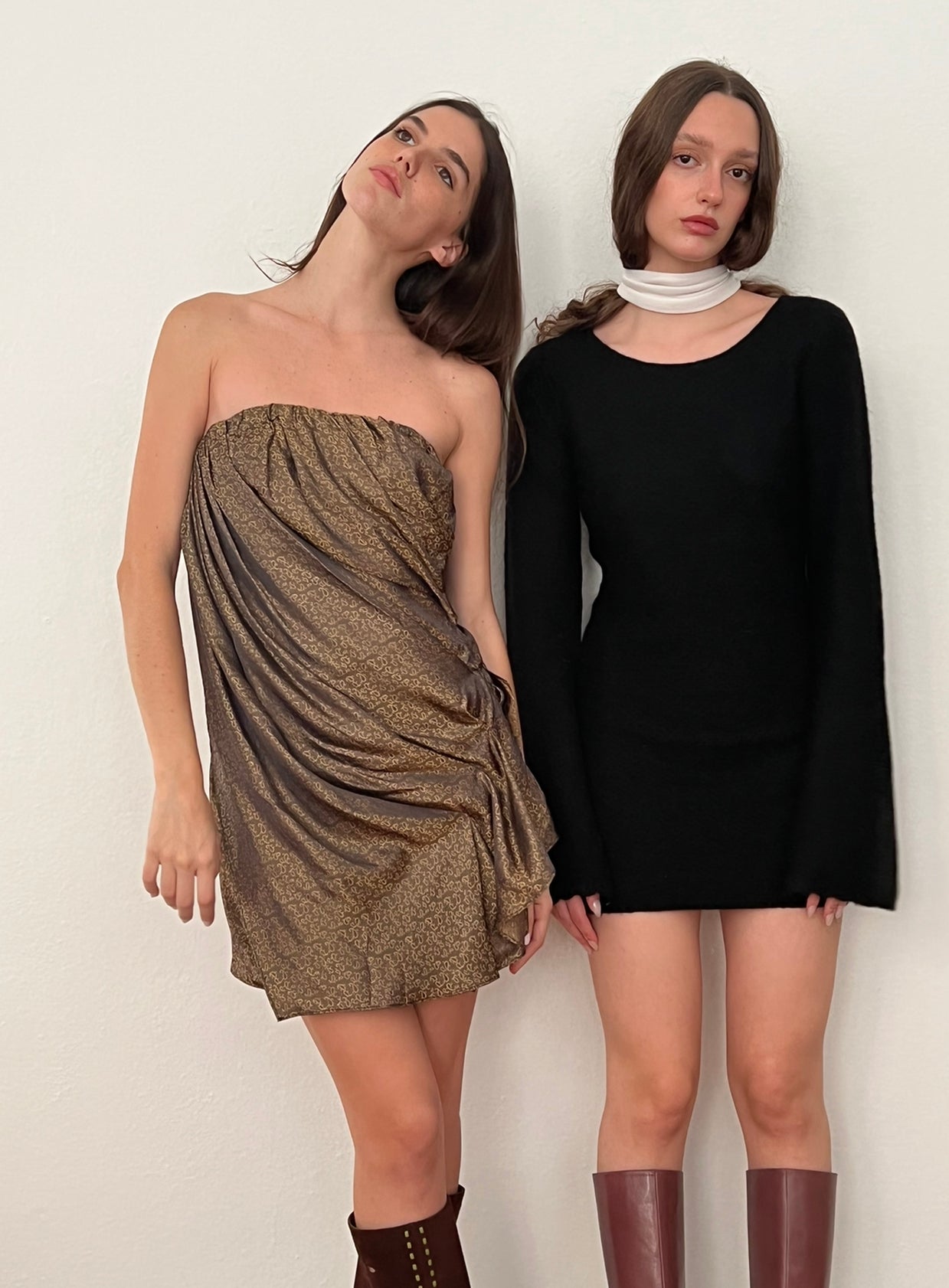 A piece by The Garment.
Sizing notes.

Fits true to size. Muse Julia wears size 6. SIZES: EUR 6 = US XS.
Styling notes.

Muse Julia wears the Lillie Boob Dress with tall boots. Short dress with draped detail, the perfect holiday mini. 55% RECYCLED POLYESTER, 45% Viscose
More images of the Lillie Boob Dress.