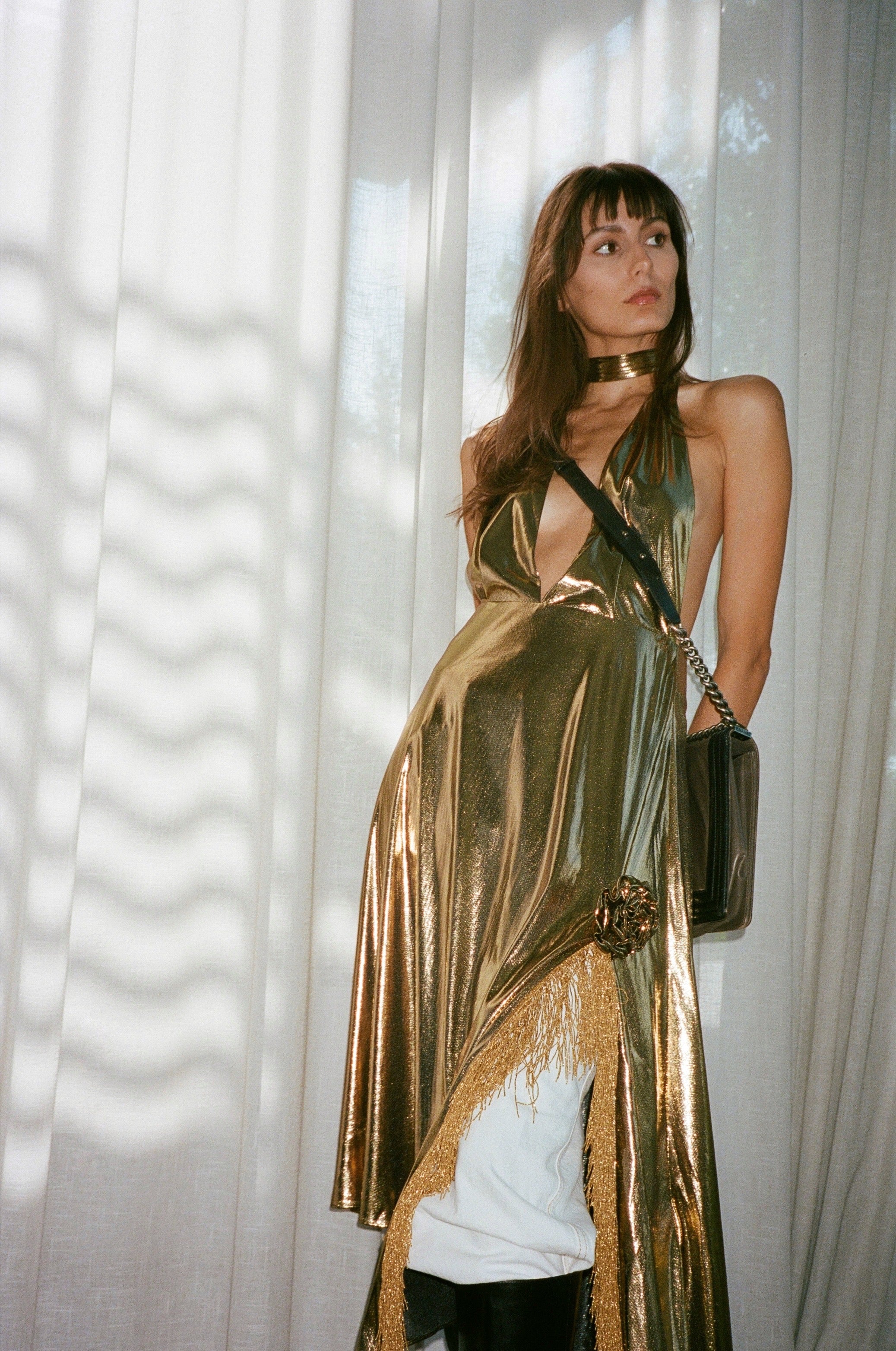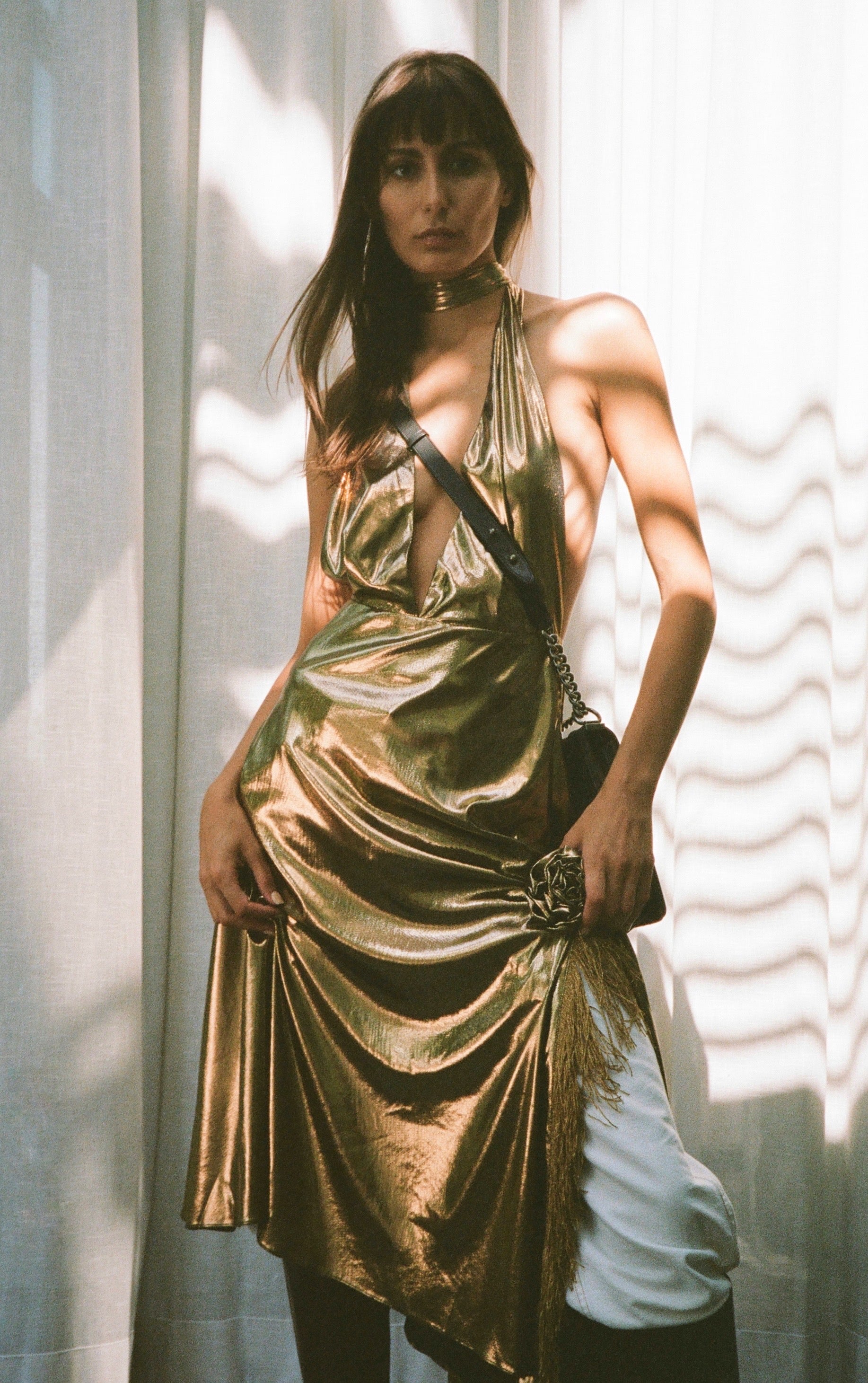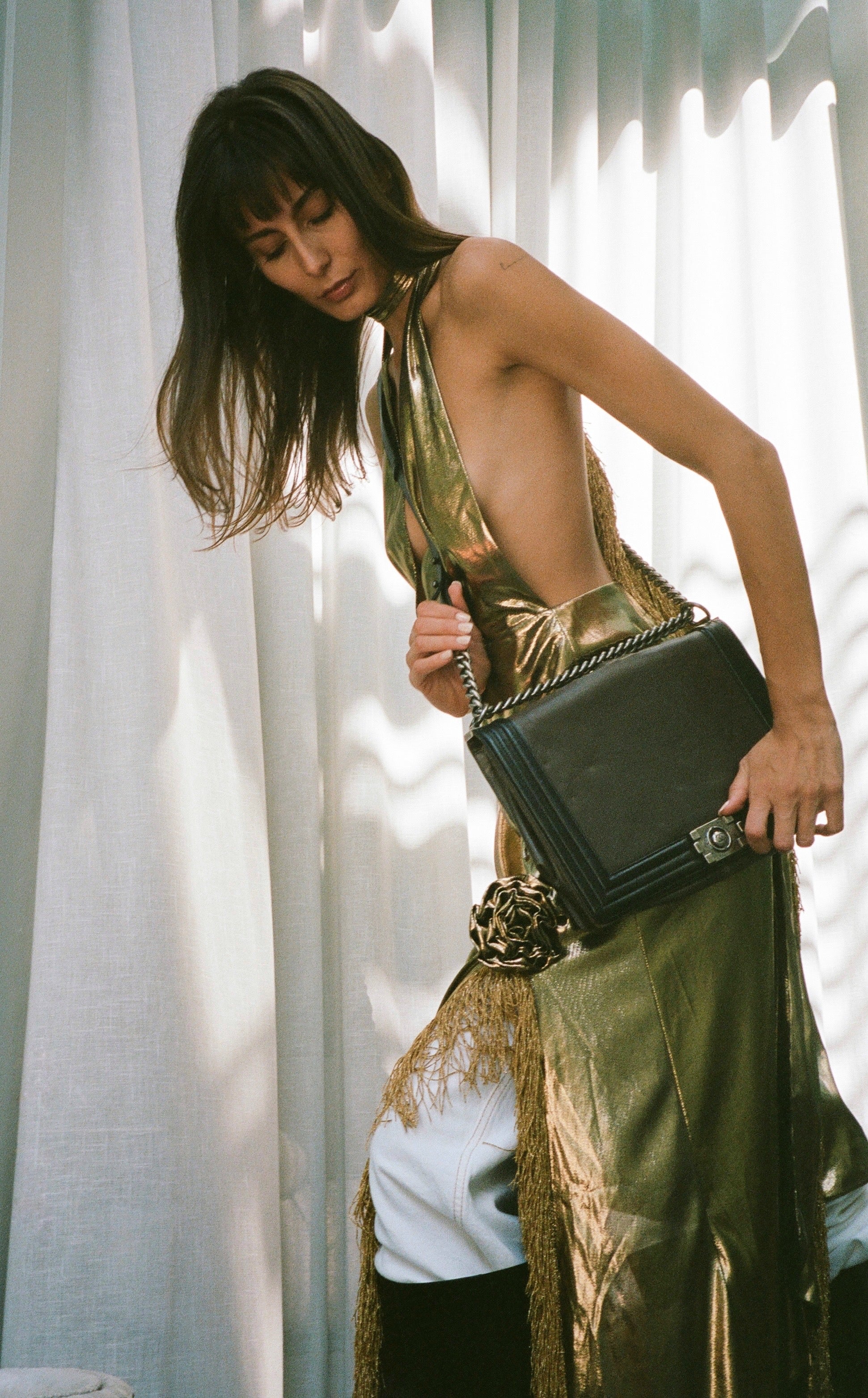 A piece by Saks Potts.
Sizing notes.

Fits true to size. Muse Alexa wears size XS. The gold lame fabric is delicate and pulling and tucking can cause the fabric crackle.
Styling notes.

Muse Alexa wears the Kian Dress with the Salma Jeans underneath. A metallic glossy gold halter neck-dress with an attached rose with fringes in the slit of the dress, and removable neck tie. The black-less feature creates an elegant style.
More images of the Kian Dress.