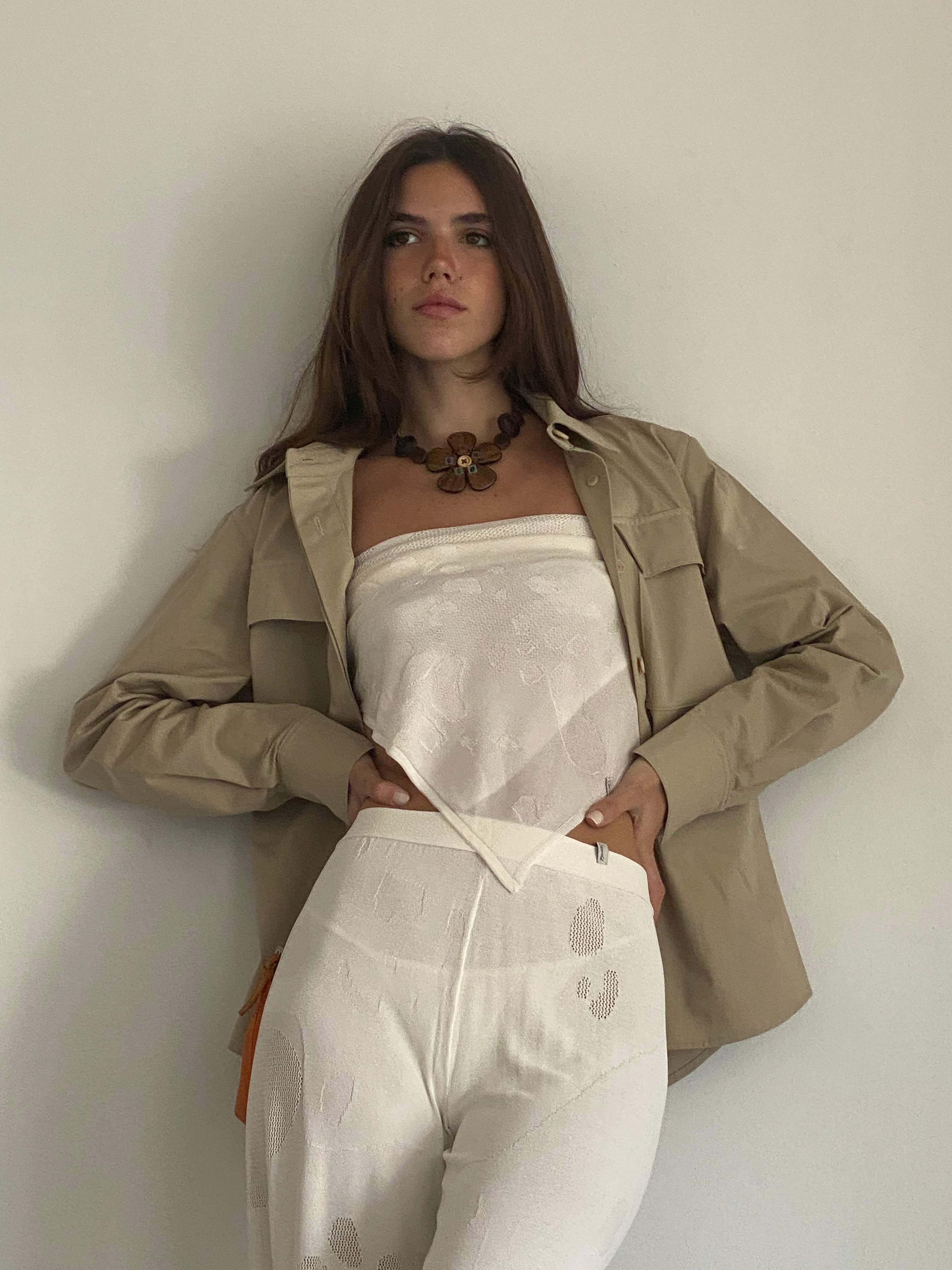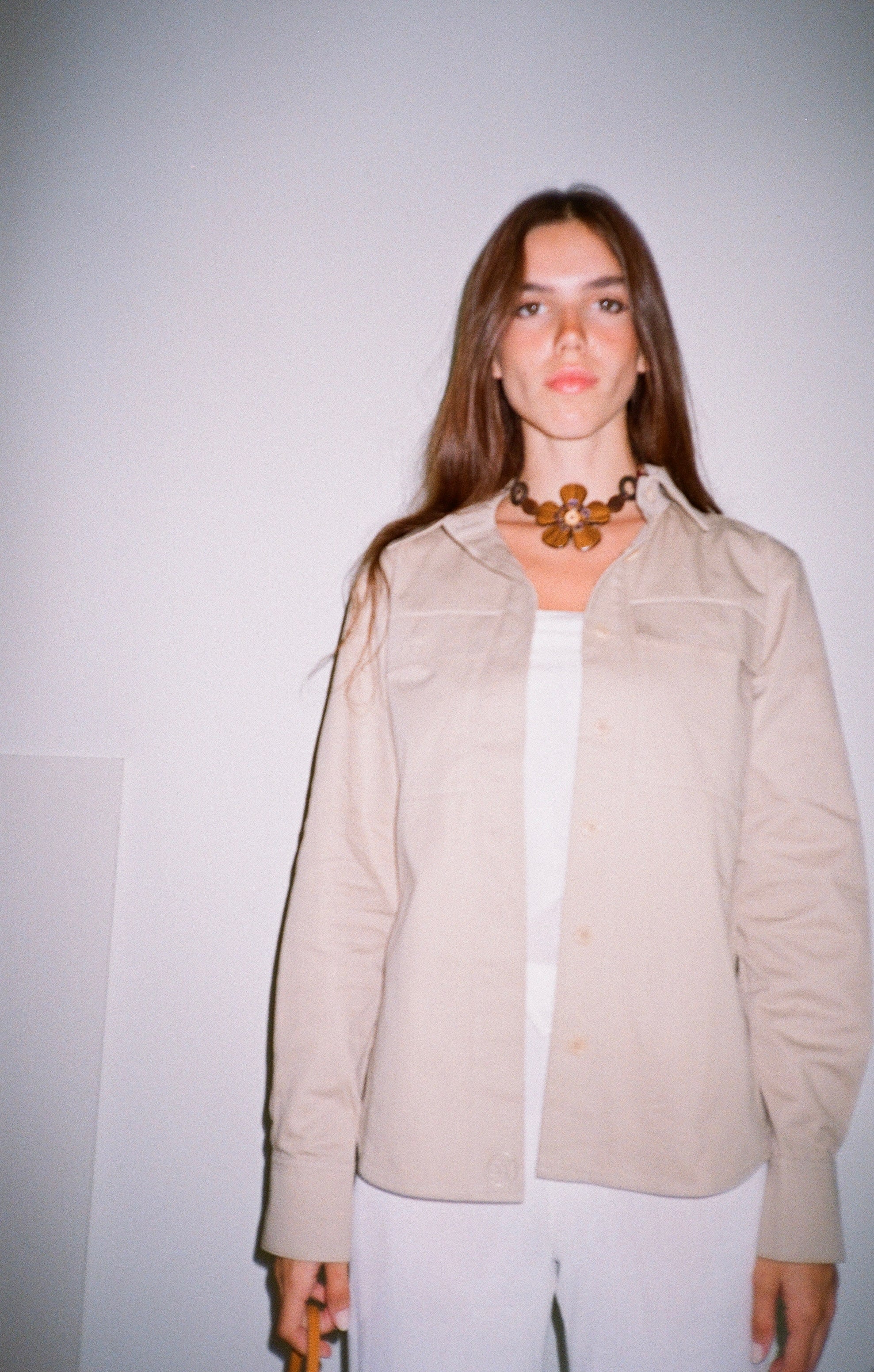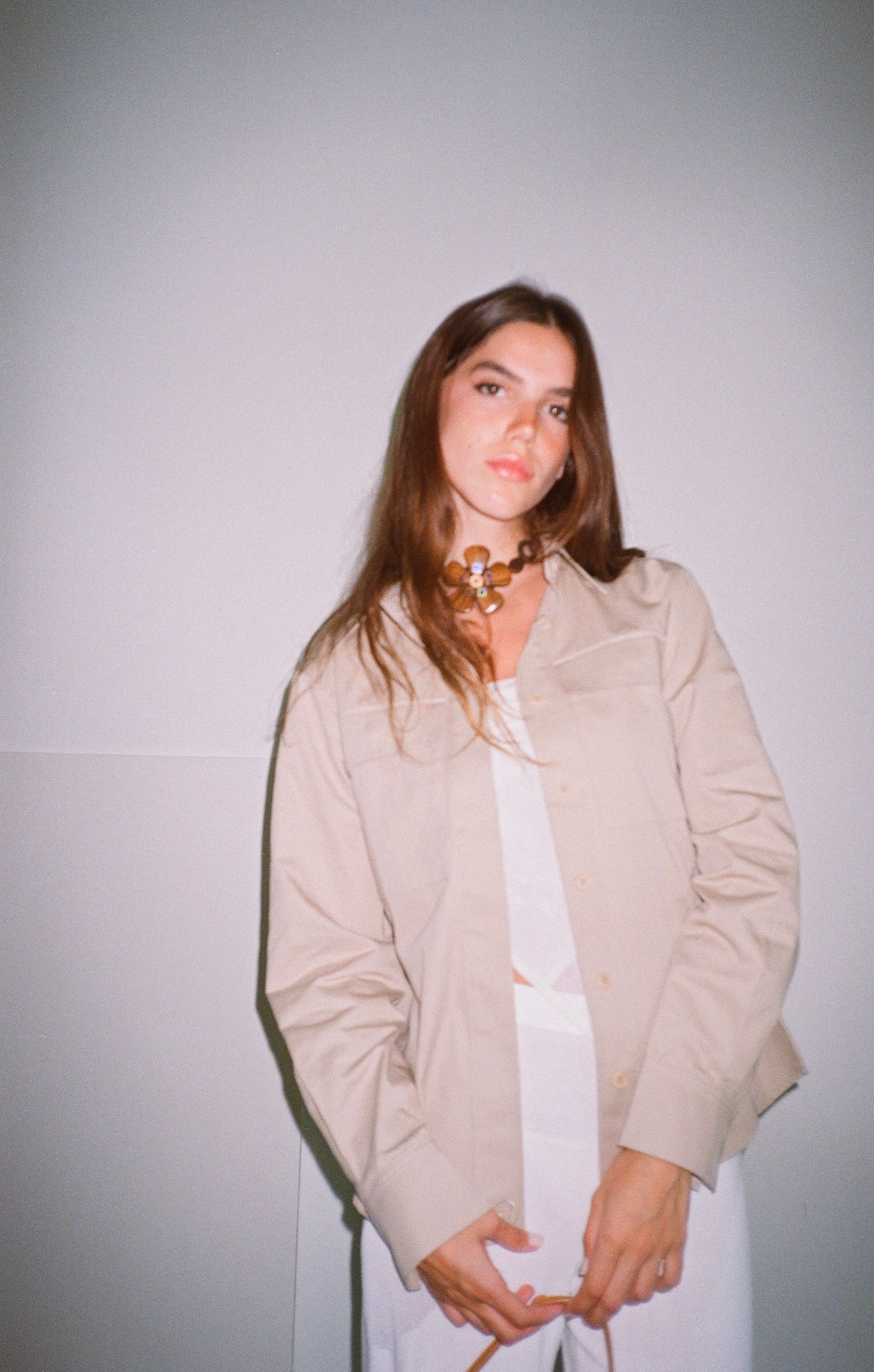 A piece by Saks Potts.
Sizing notes.

Fits true to size. Julia wears size XS. 100% COTTON.
Styling notes.

Julia wears the Karen Shirt with the Toni Pants, and the Inga Shiny Scarf tied as a top. inspiration from workwear The Karen Shirt has a classic straight silhouette, square chest pocket.
More images of the Karen Shirt.