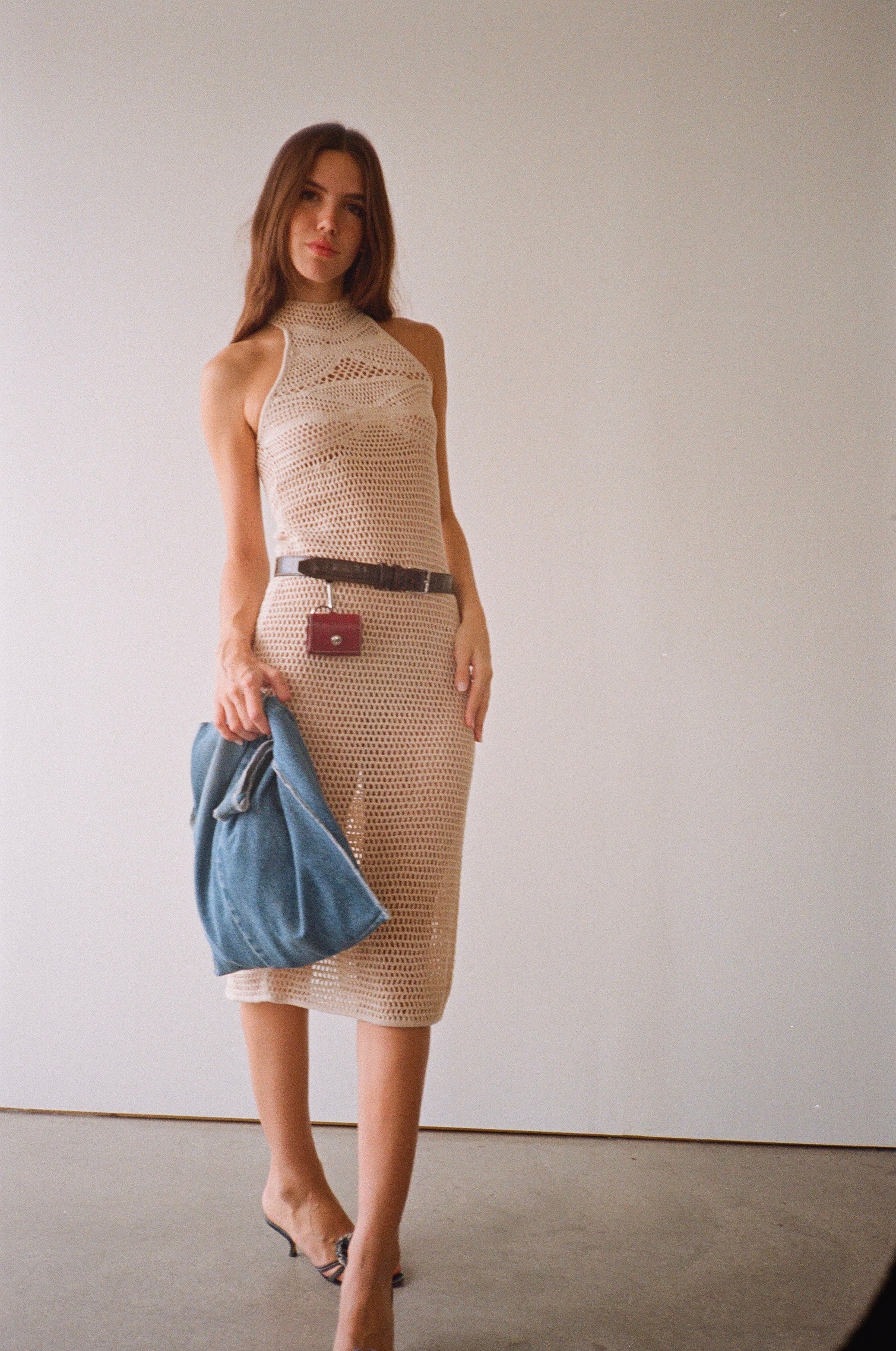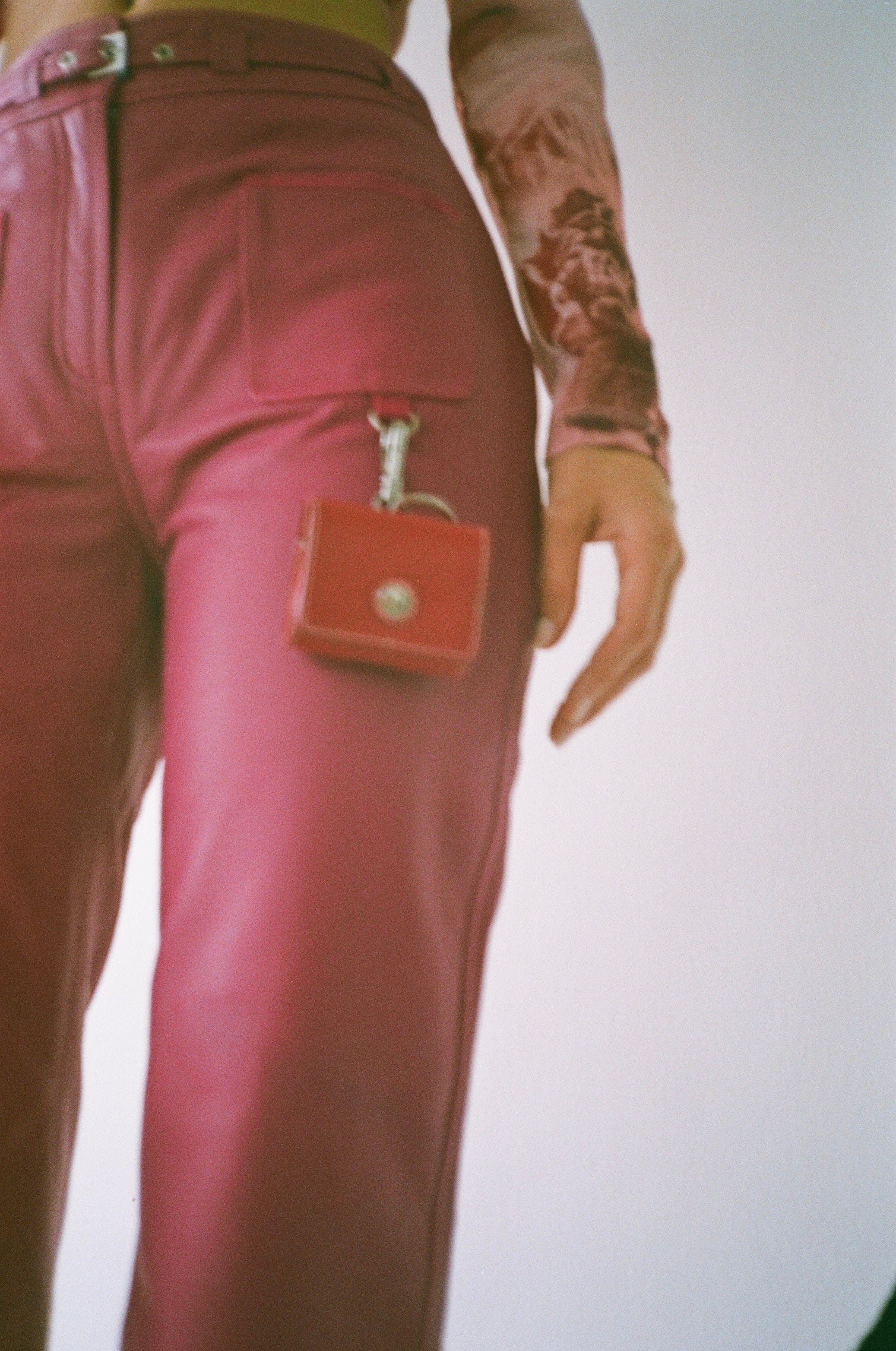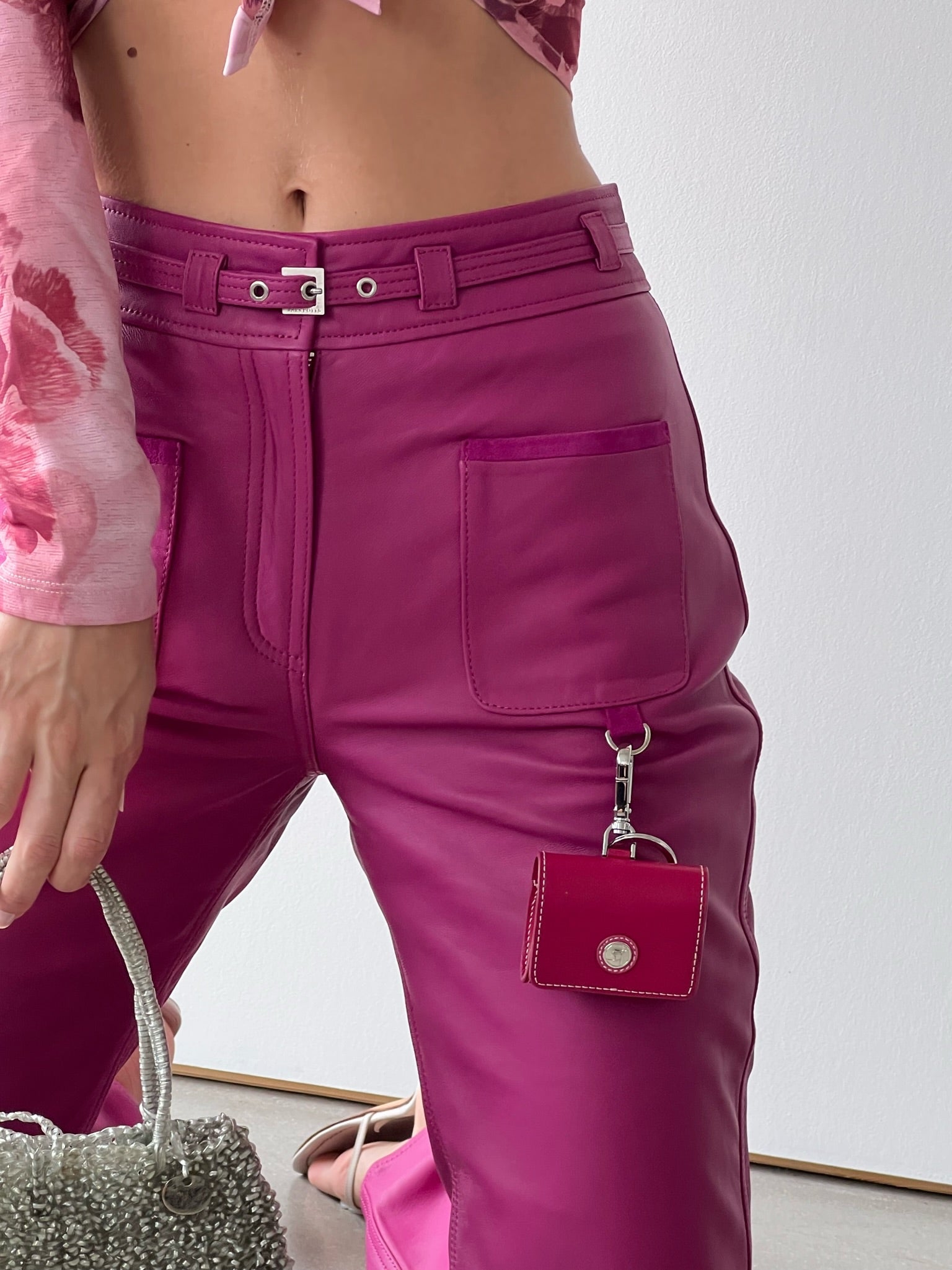 A piece by Saks Potts.
Sizing notes.

O/S. The India AirPods Pro Case is made to fit perfectly with the AirPods Pro headphones (released in October 2019).
Styling notes.

Julia wears the Rasberry color with the Birkin Pants, and the Dark Red color with the Egypt Crochet Dress.The ultimate accessory to complete the Saks Potts look, and a key piece in the Spring Summer 2022 collection.
More images of the India Airpods Case.