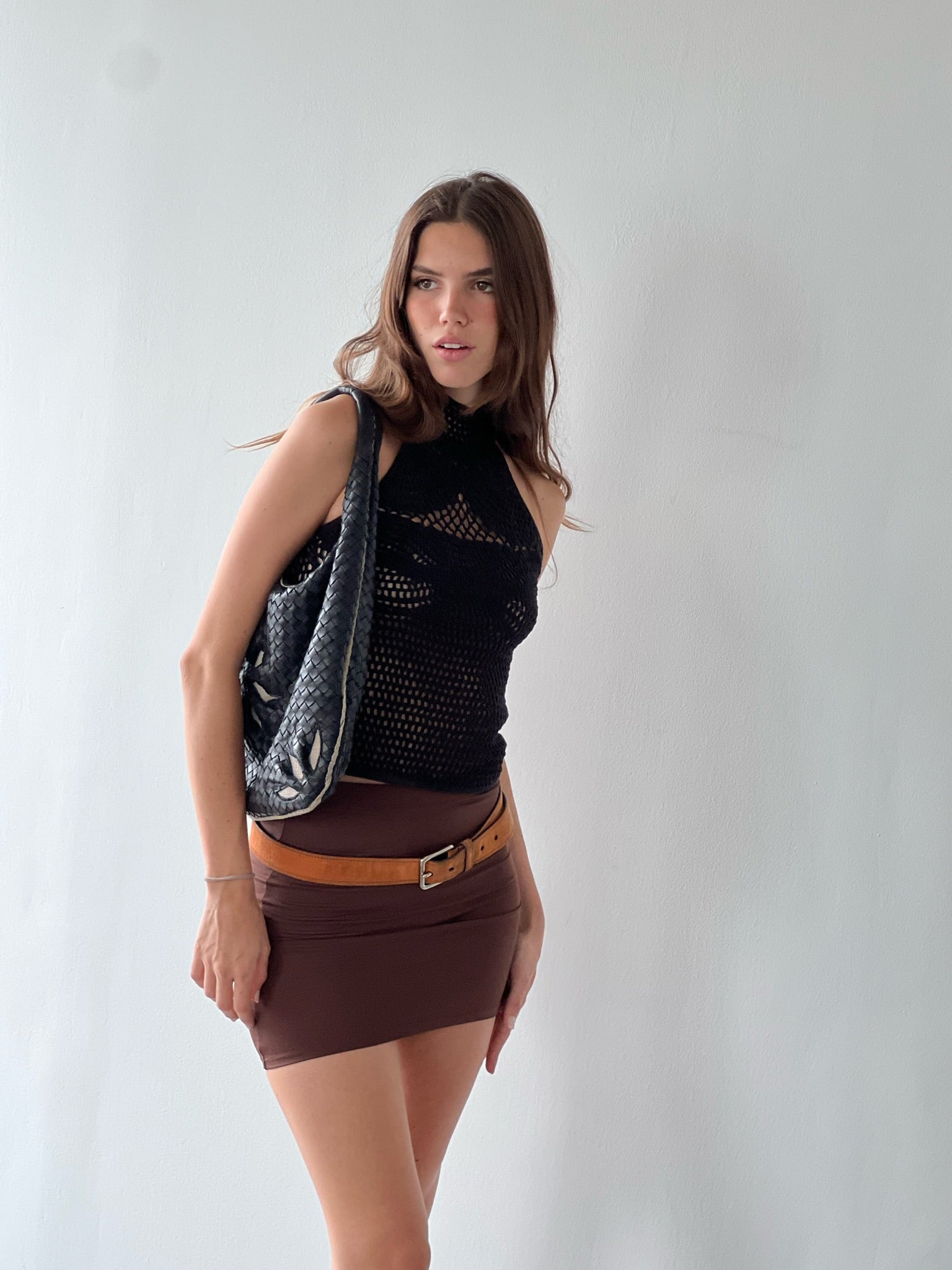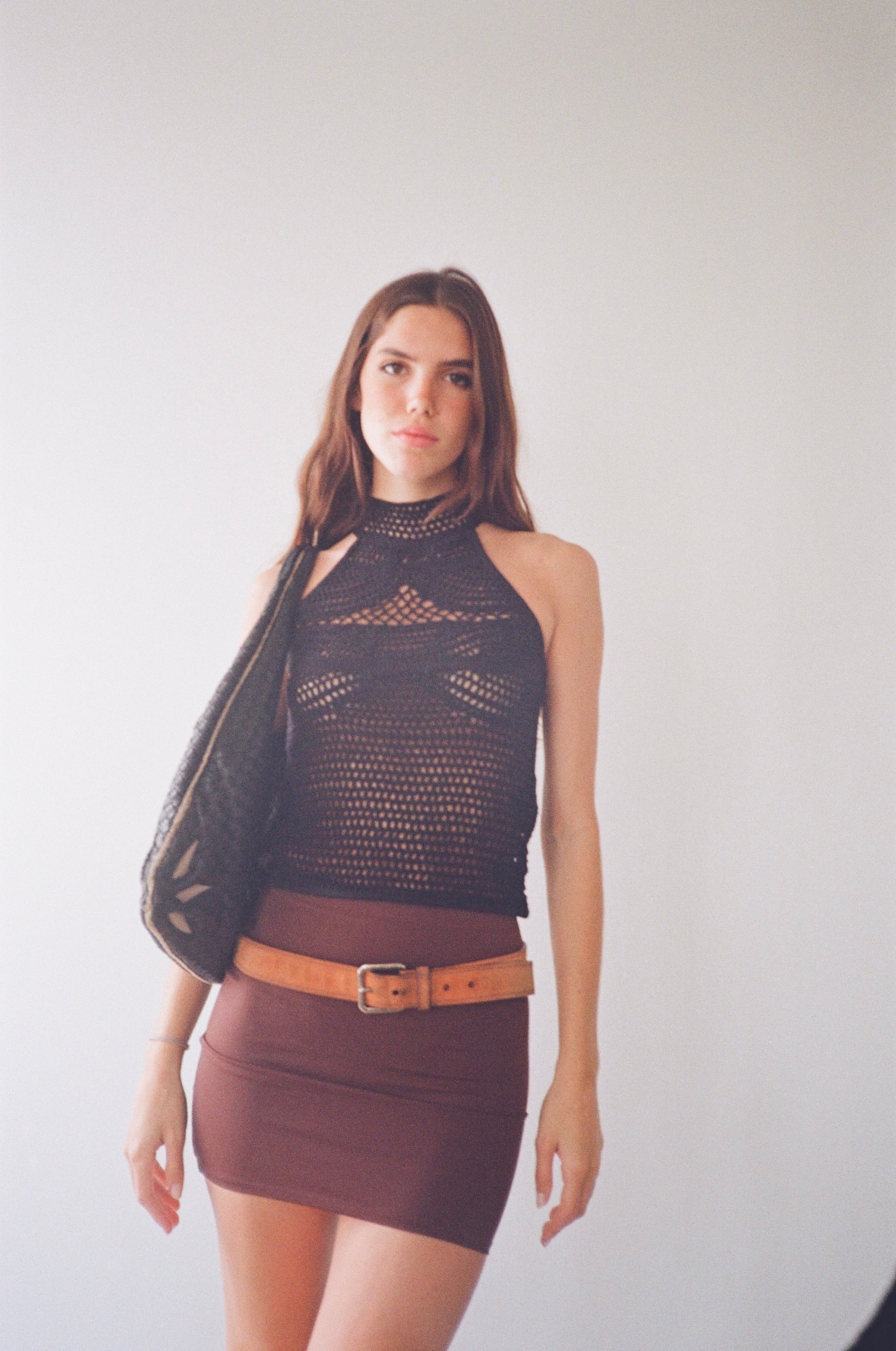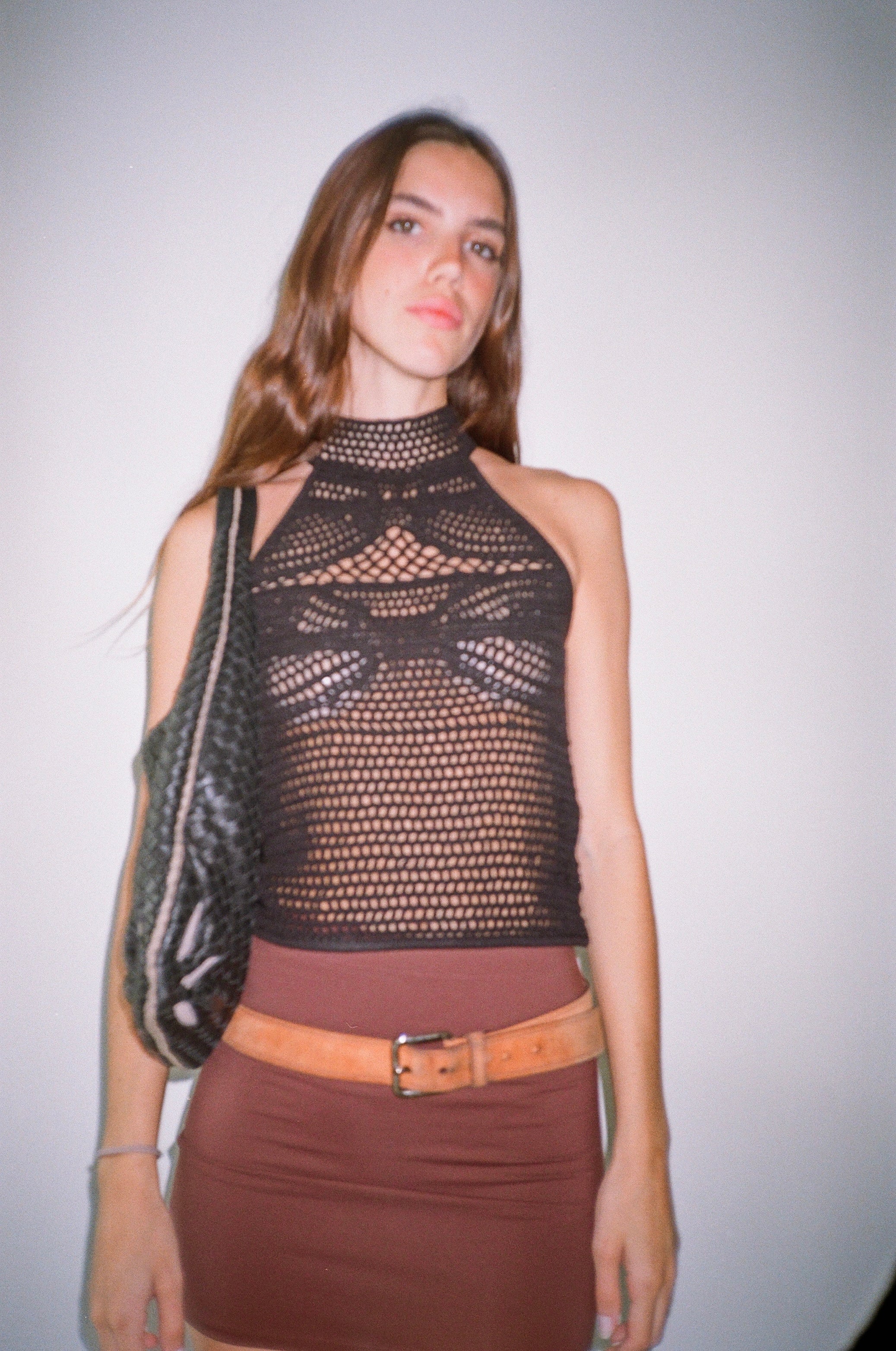 A piece by The Garment.
Sizing notes.

Fits true to size. Julia wears size 6. This Crochet top is designed for a relaxed fit and is detailed with a crochet pattern, cut-out detail at back, and halterneck with a crochet knit button closure.
Styling notes.

Julia wears the Egypt Crochet Top with a mini skirt & vintage belt. Style yours with wide suited pants, shorts or skirt for a perfect look this summer.
More images of the Egypt Crochet Top.