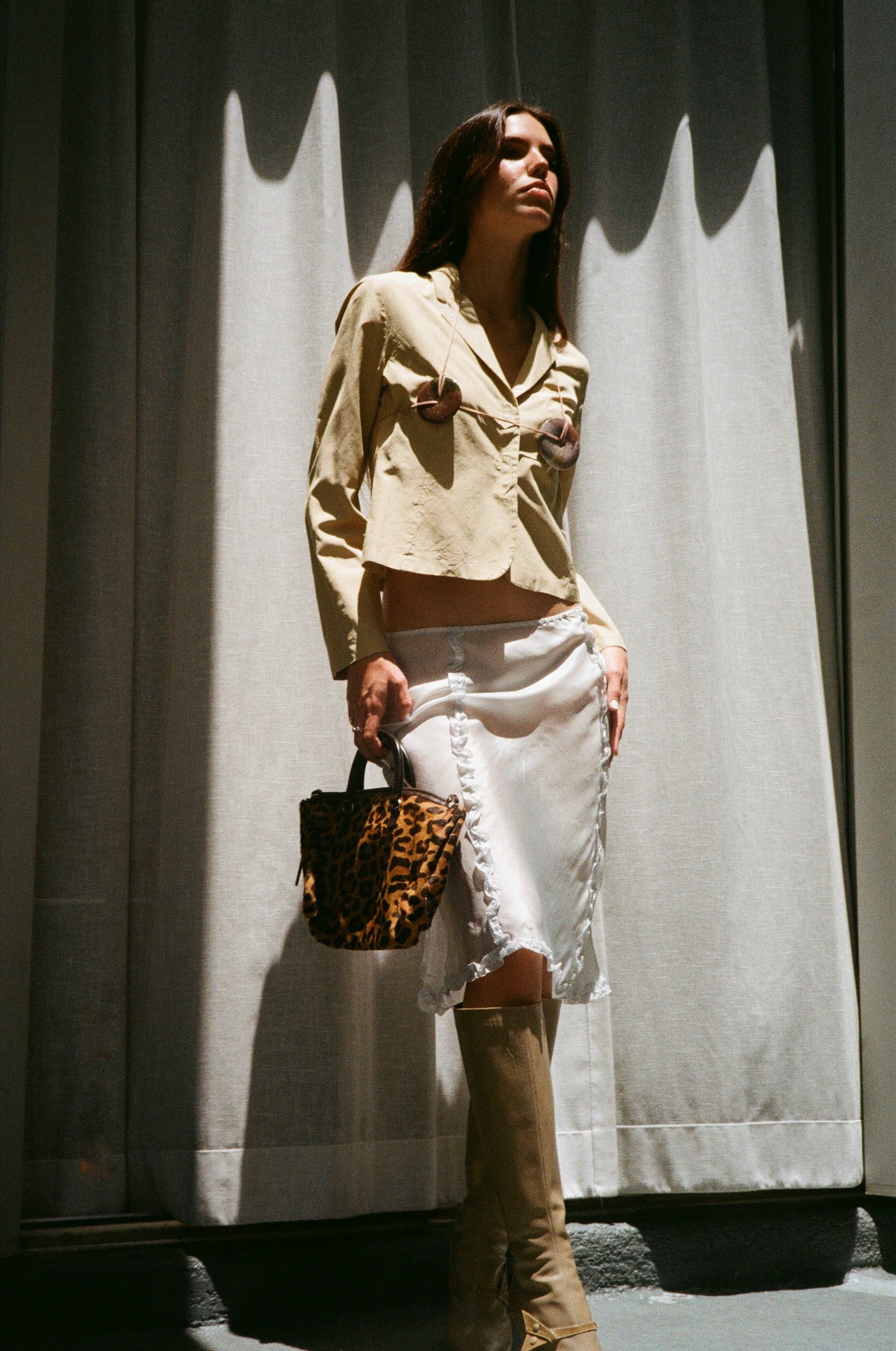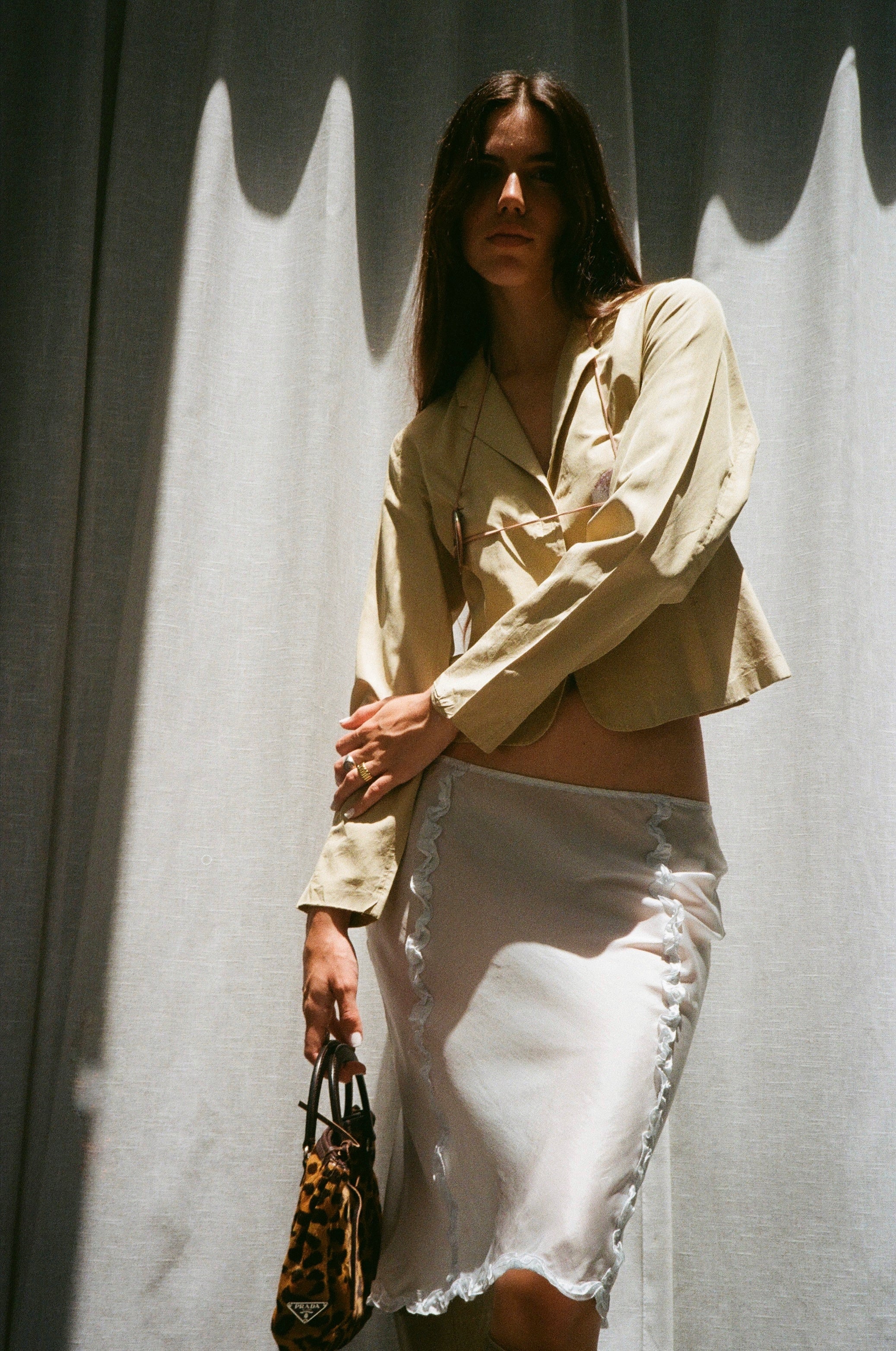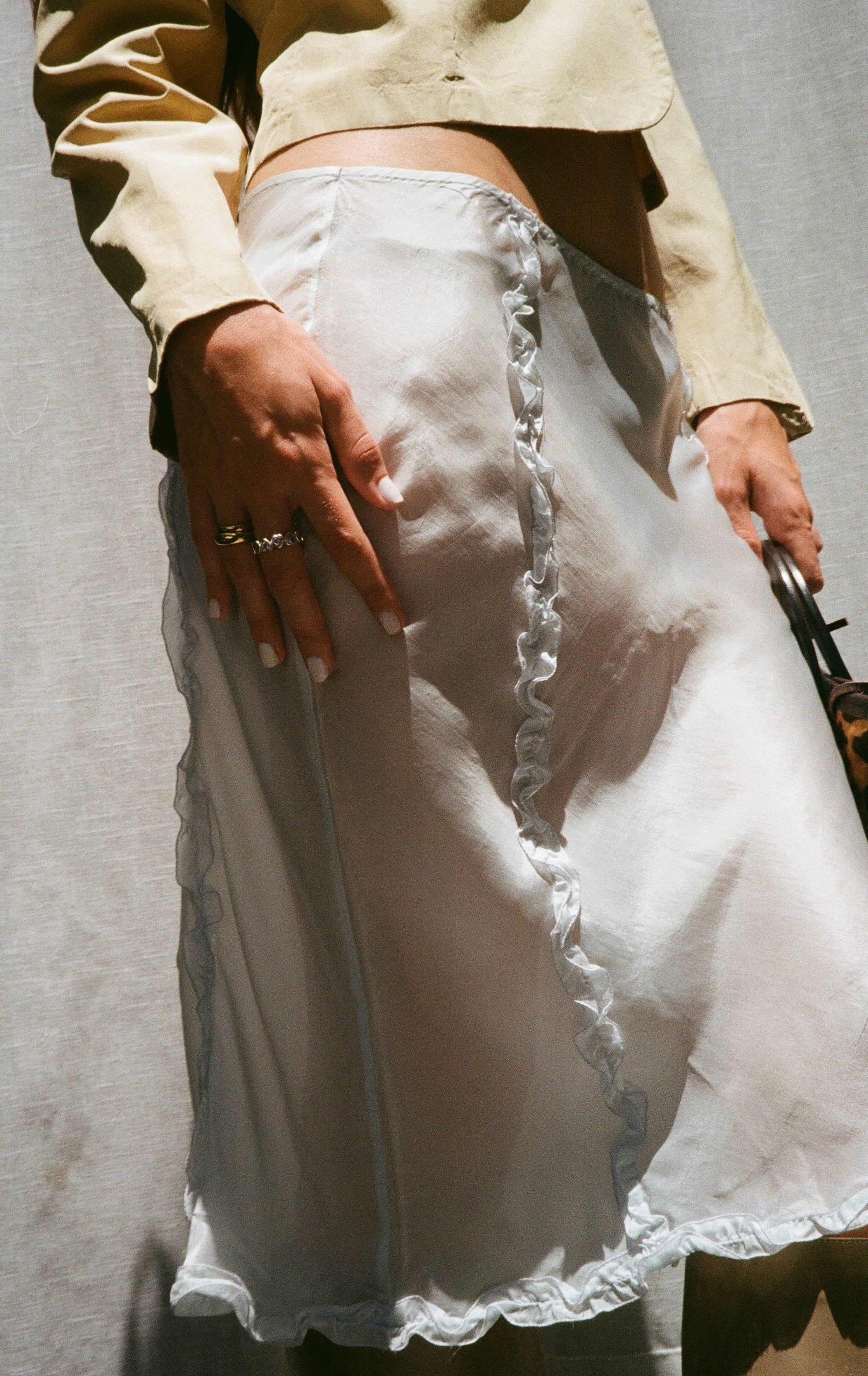 A piece by 8vo Ático Vintage.
Sizing notes.

Fits true to size, slightly sheer. Good condition (small fabric stain on the bottom, almost not visible)
Styling notes.

Muse Julia wears the Miu Miu Vintage Slip Skirt with vintage Prada Jacket. This skirt reminds us how much the old always inspires the new.
More images of the Cloud Blue Skirt.