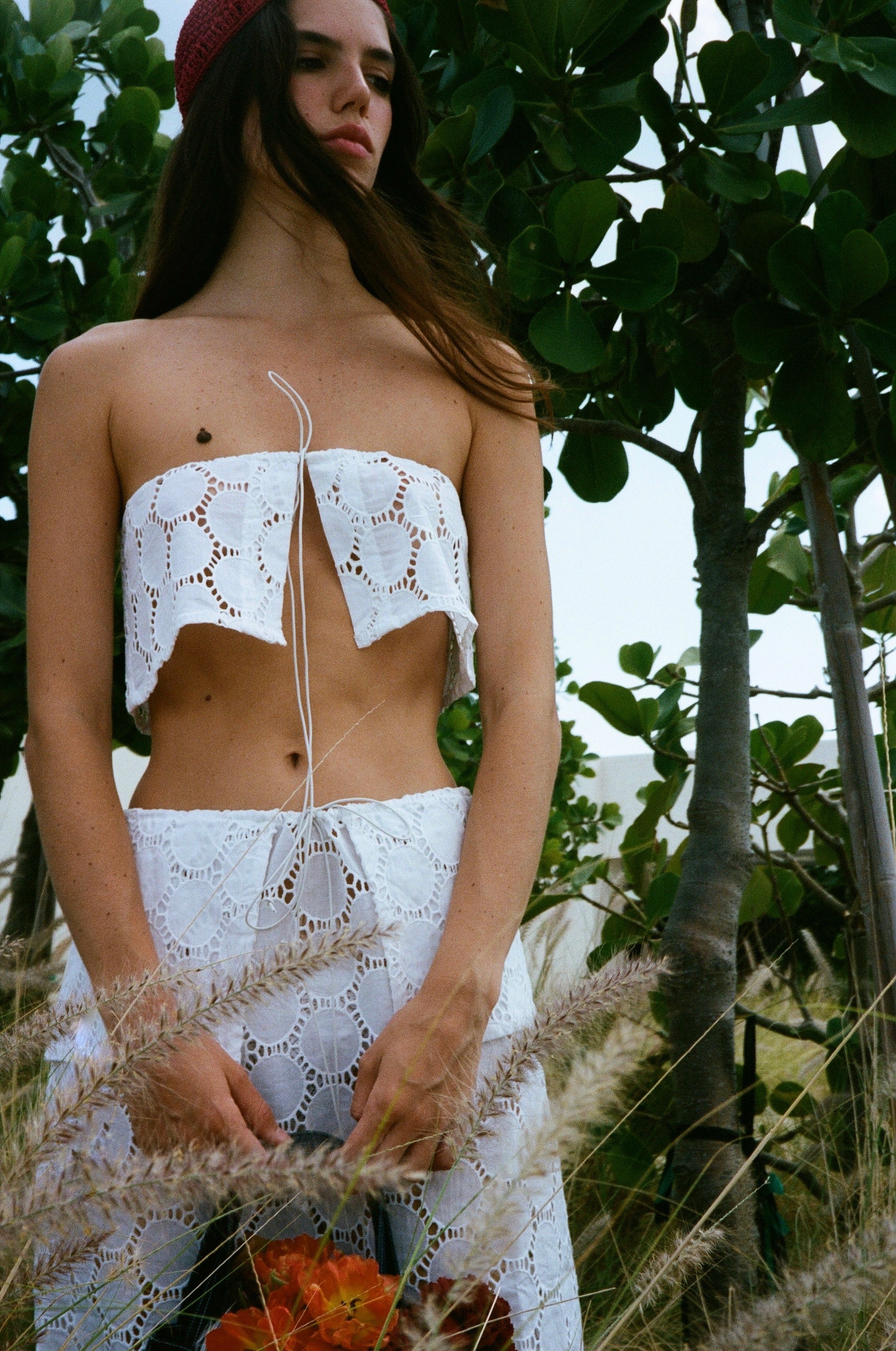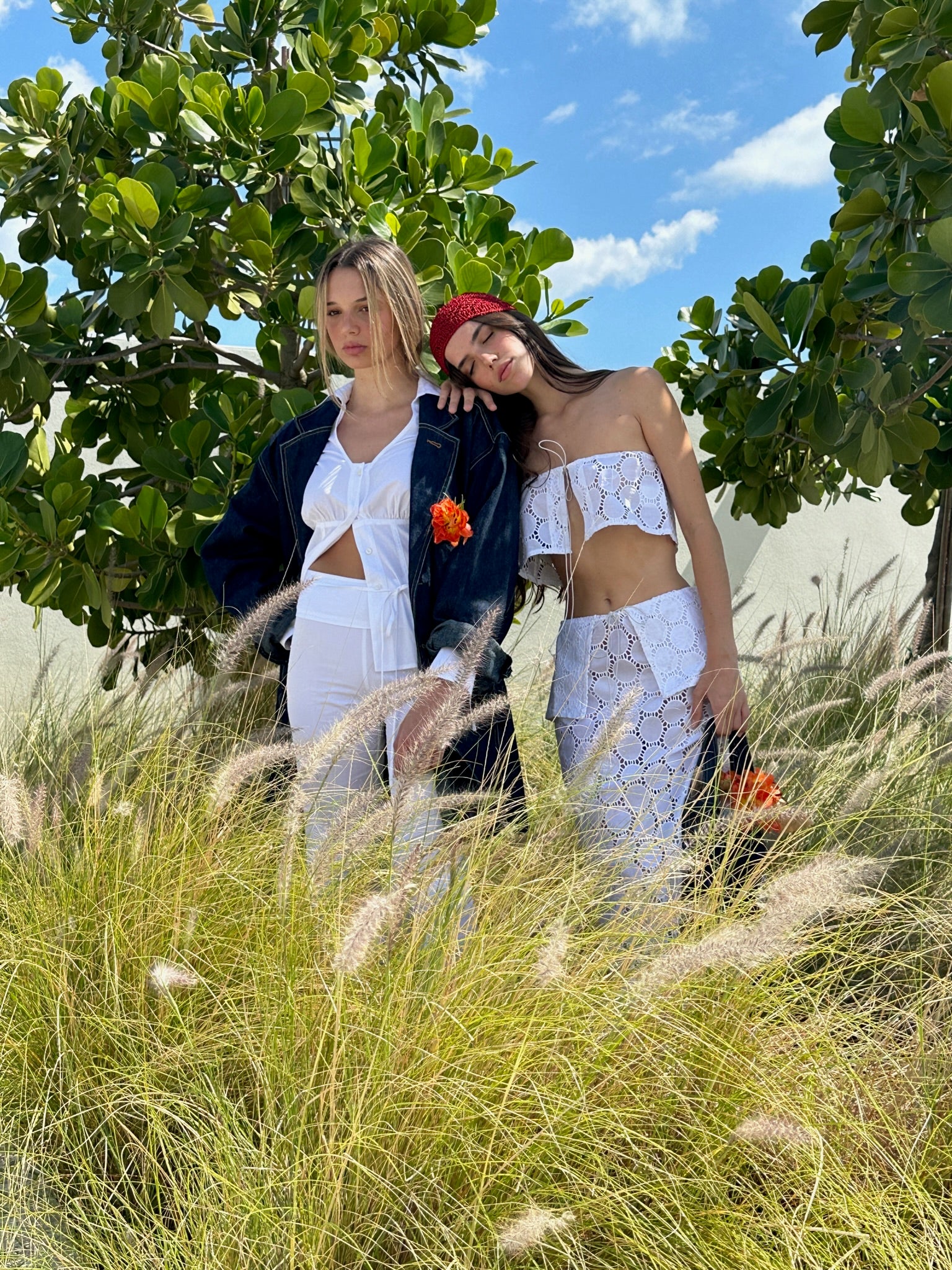 A piece by Saks Potts.
Sizing notes.

Fits true to size. Not lined. Muse Julia wears size XS.
Styling notes.

Muse Julia wears the Celia Top with the Meredith Skirt. This top flows elegantly when worn. With a subtle Saks Potts monogram and an elastic tie string detail, this top has a sporty twist.
More images of the Celia Top.