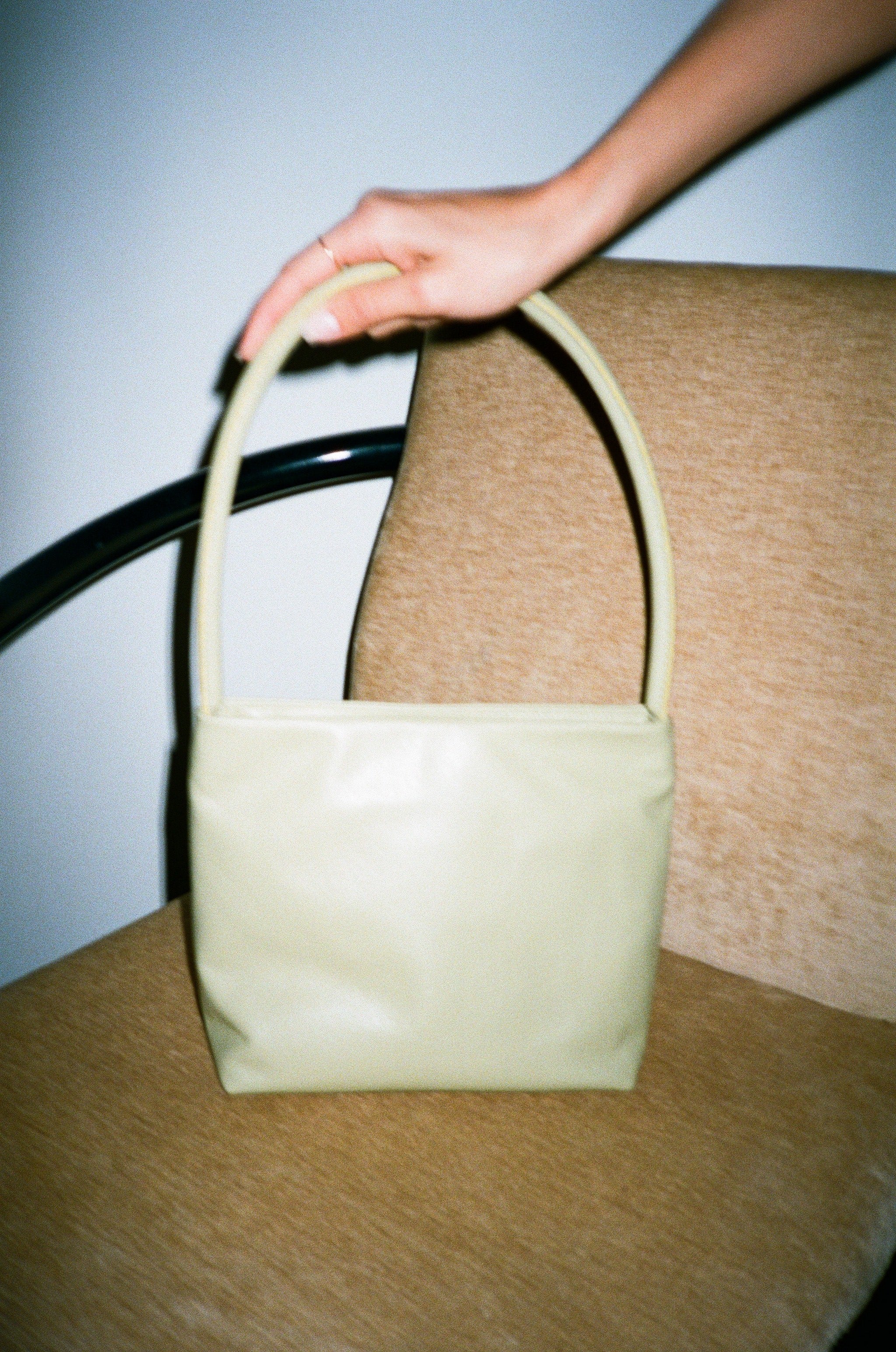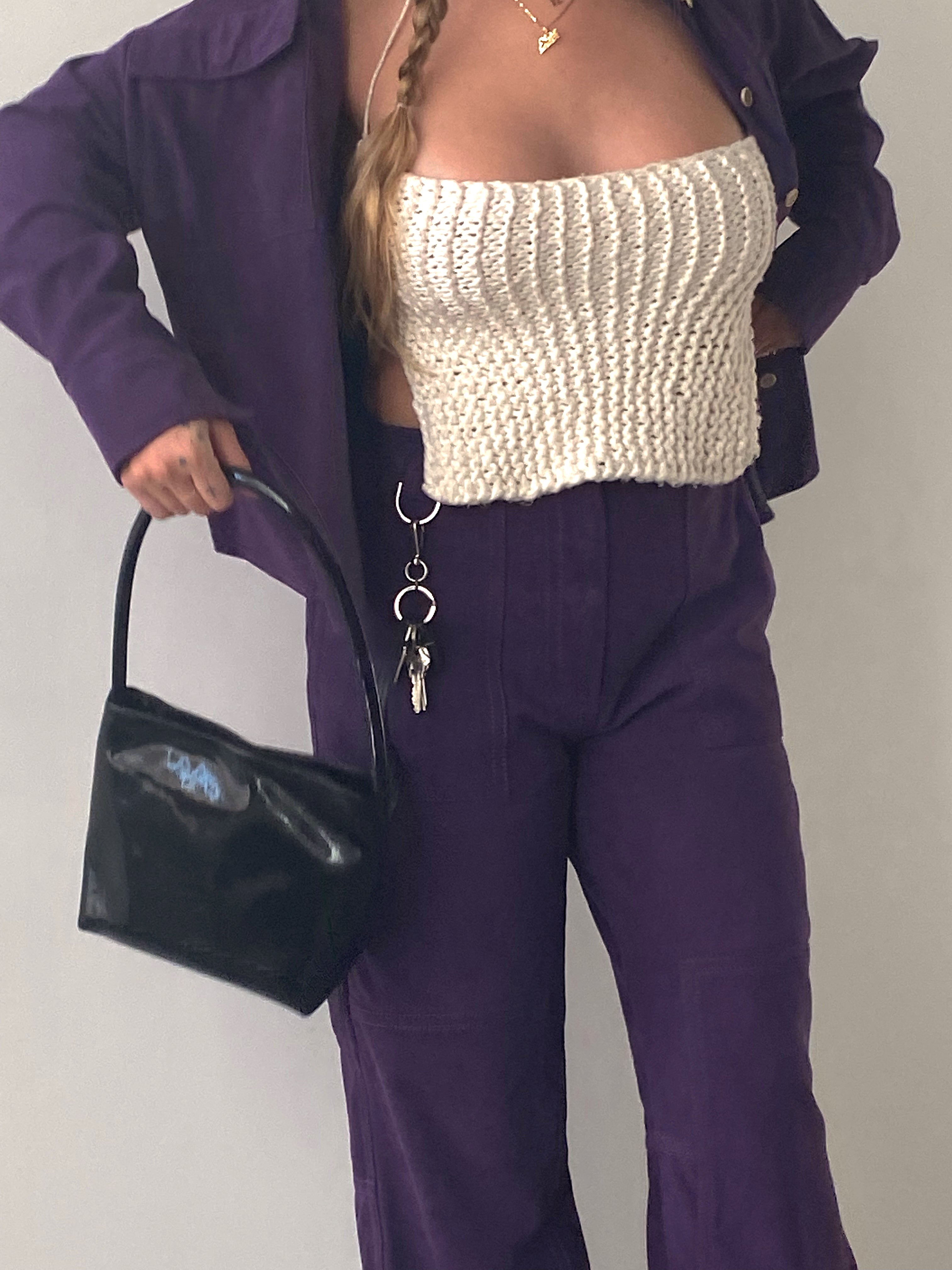 A piece by Georgia Jay.
Sizing notes.

H X 18.5 CM W X 21 CM - 24 CM D base x 10 CM Leather handle 53 CM
Styling notes.

Classic and most loyal - Isabella wears the Little Ombra in Sage green with the Amber Pants. Made from up-cycled Italian cow nappa. Only one is available to ship immediately / Pre-Order will ship early December.
More images of the Little Ombra Bag.