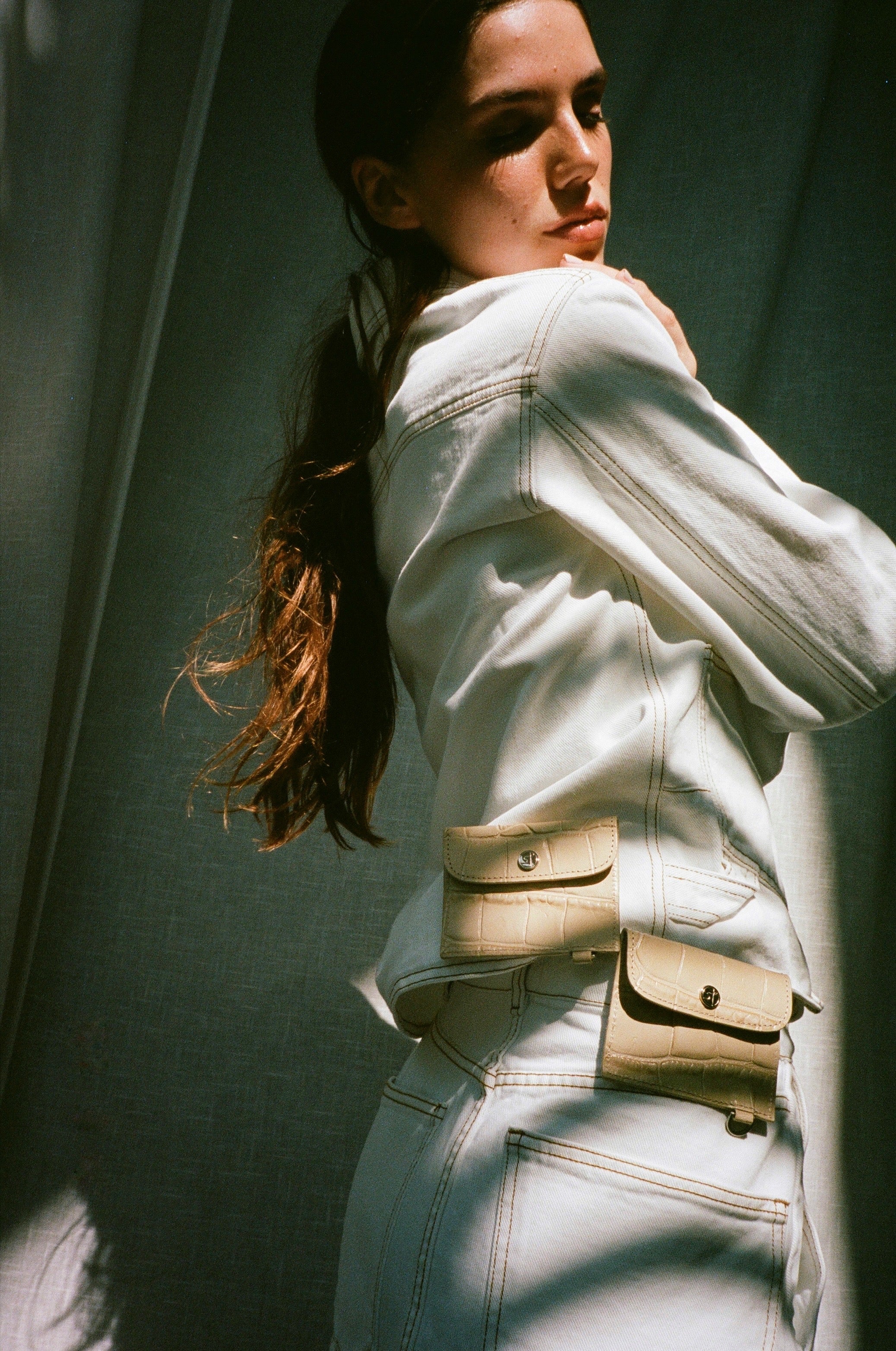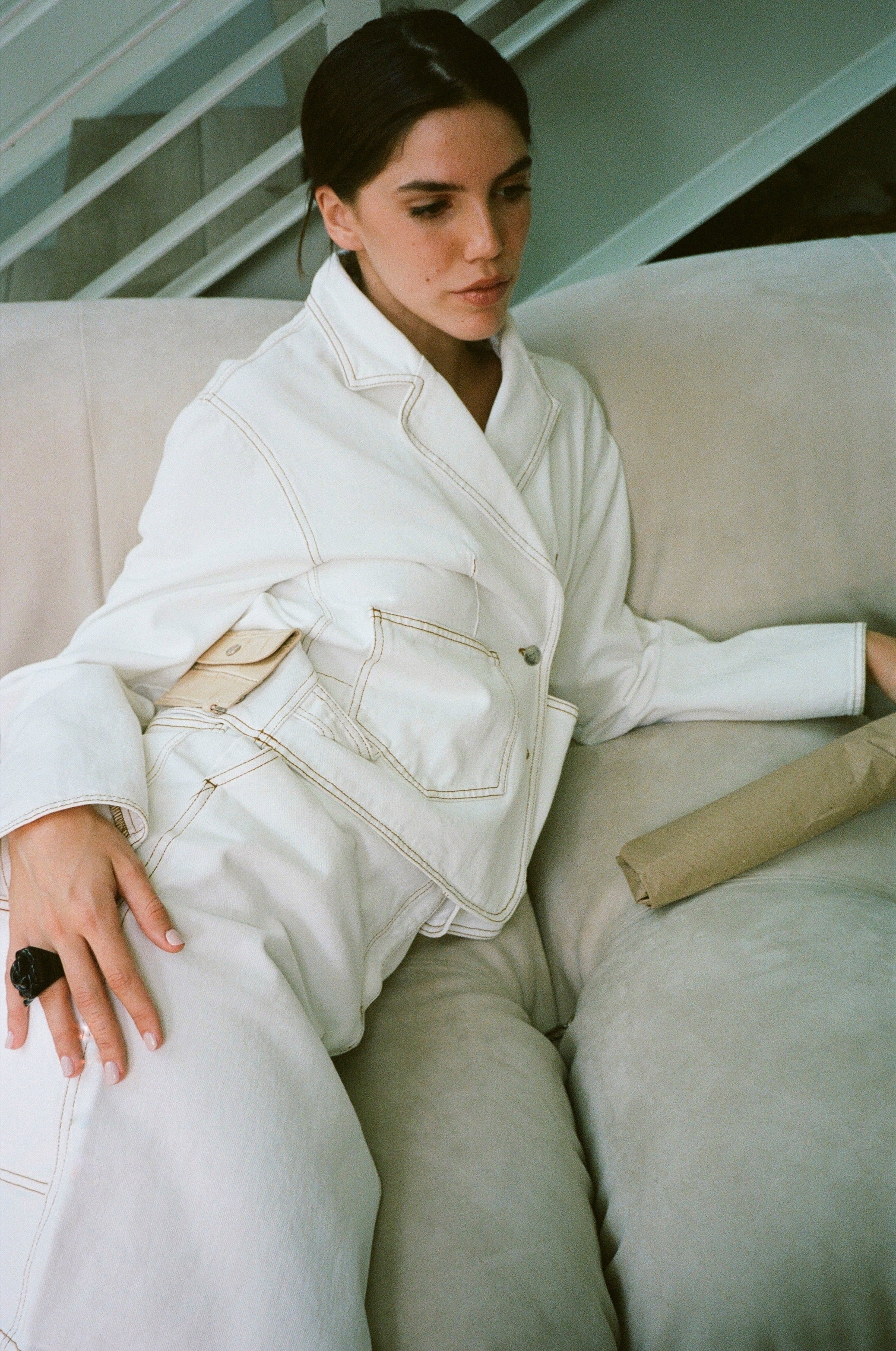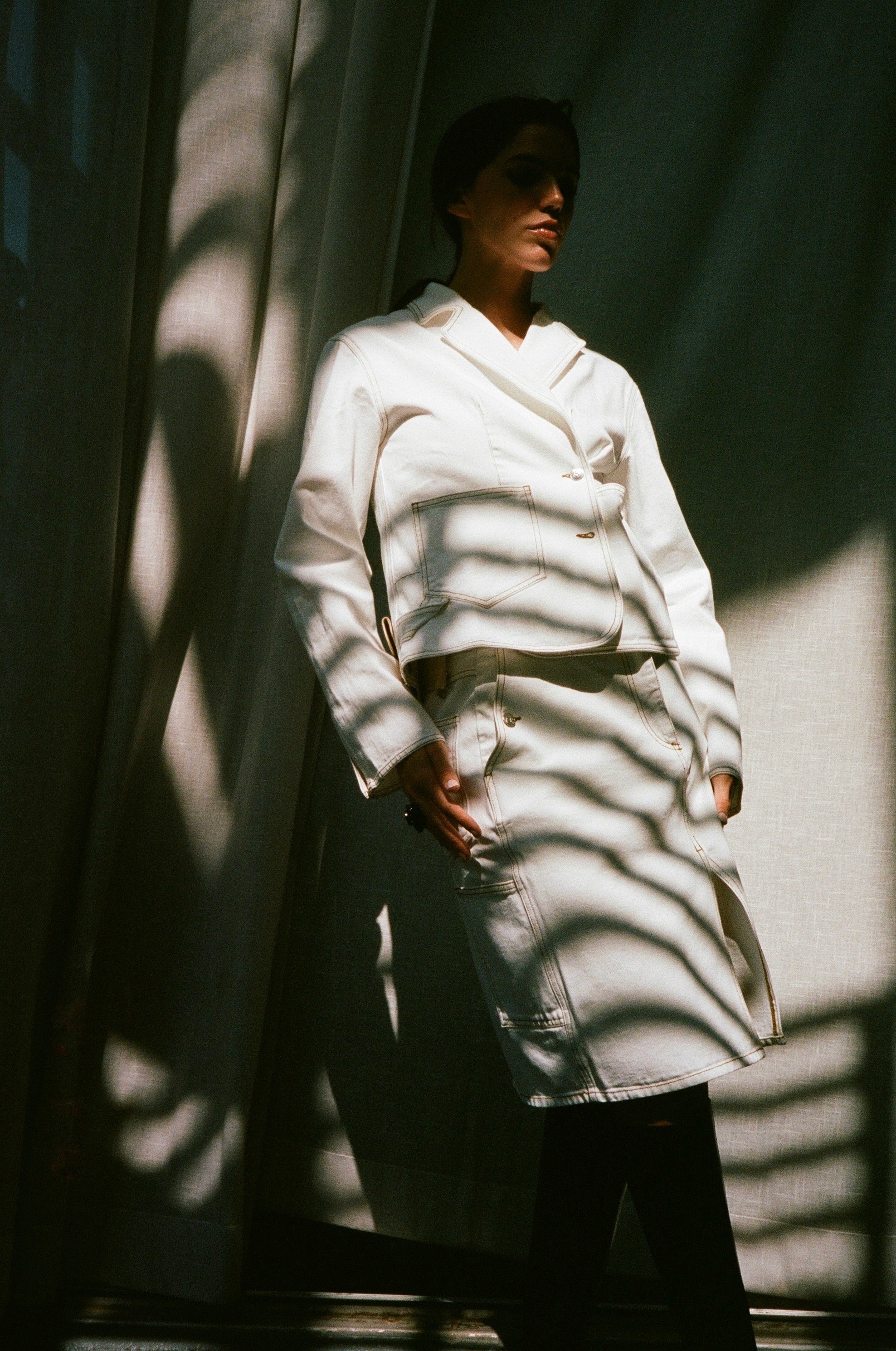 A piece by Saks Potts.
Sizing notes.

Fits true to size. Muse Julia wears size XS. Detach the purse when washing the Yanne Blazer.
Styling notes.

Muse Julia wears the Yanne Blazer with the Zoe Skirt. 100% Organic cotton denim. It combines the timeless blazer silhouette and classic denim jacket. Front button fastening and two front patch pockets. Added on the backside - an Italian made lamb
More images of the Yanne Blazer.