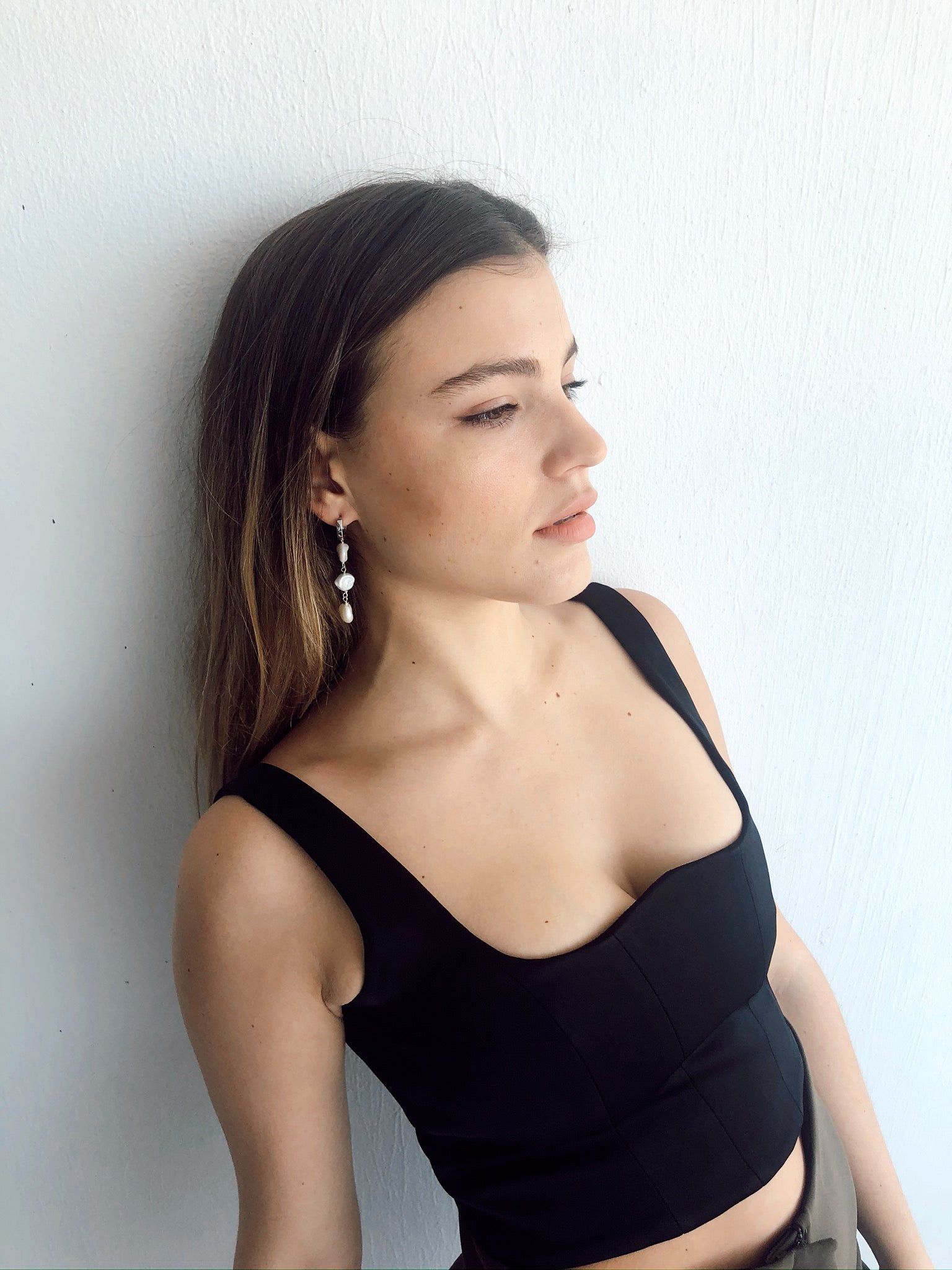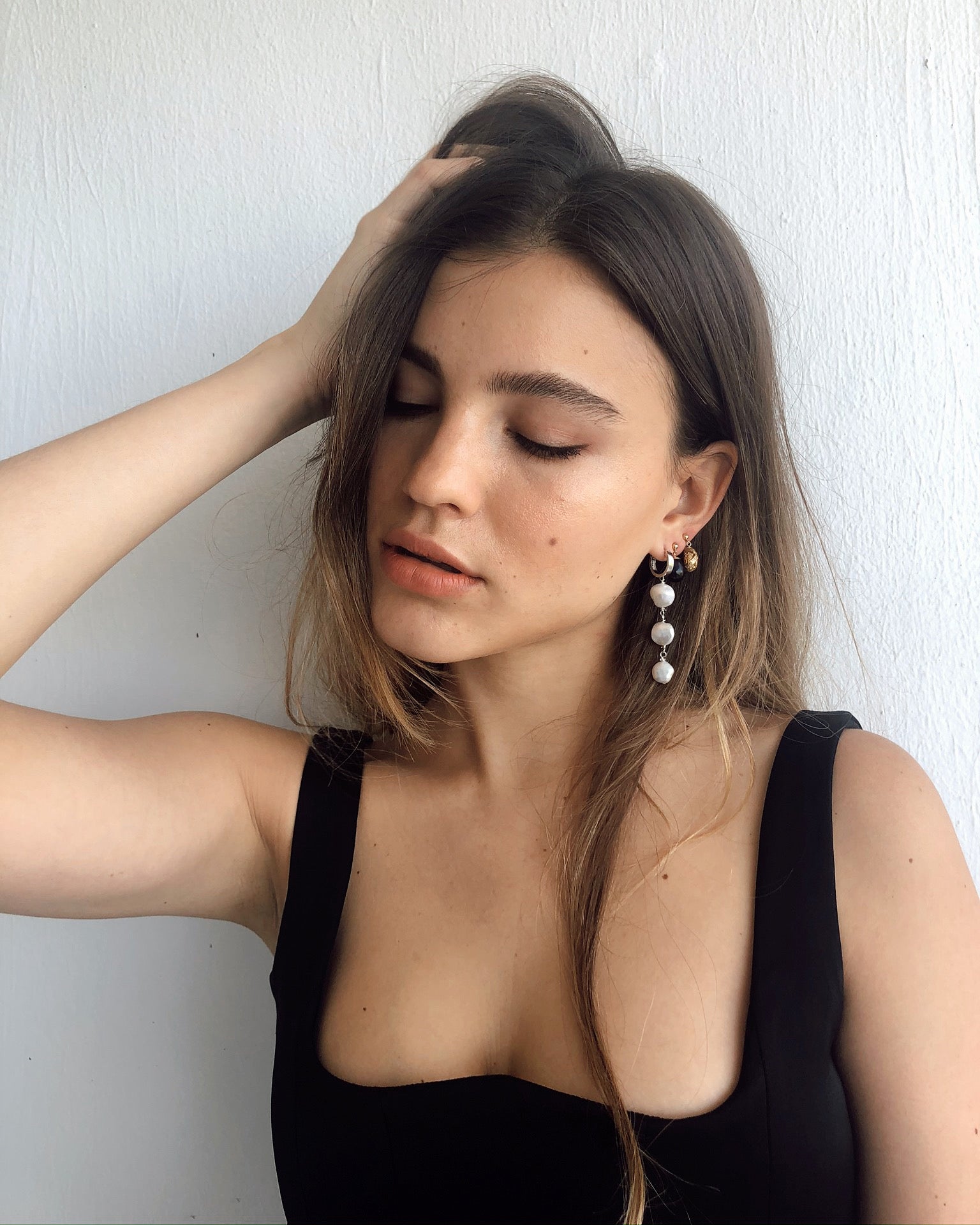 A piece by Mars.
Sizing notes.

As all jewellery is handmade no two pieces are alike and colors and shapes may differ slightly from those in the photo. This is what makes Mars special! Please keep this in mind when ordering your new piece!
Styling notes.

Freshwater keshi pearls suspended from sterling silver huggies. Worn with the Daily Studs in Navy & Gold.
More images of the Therine Huggies.