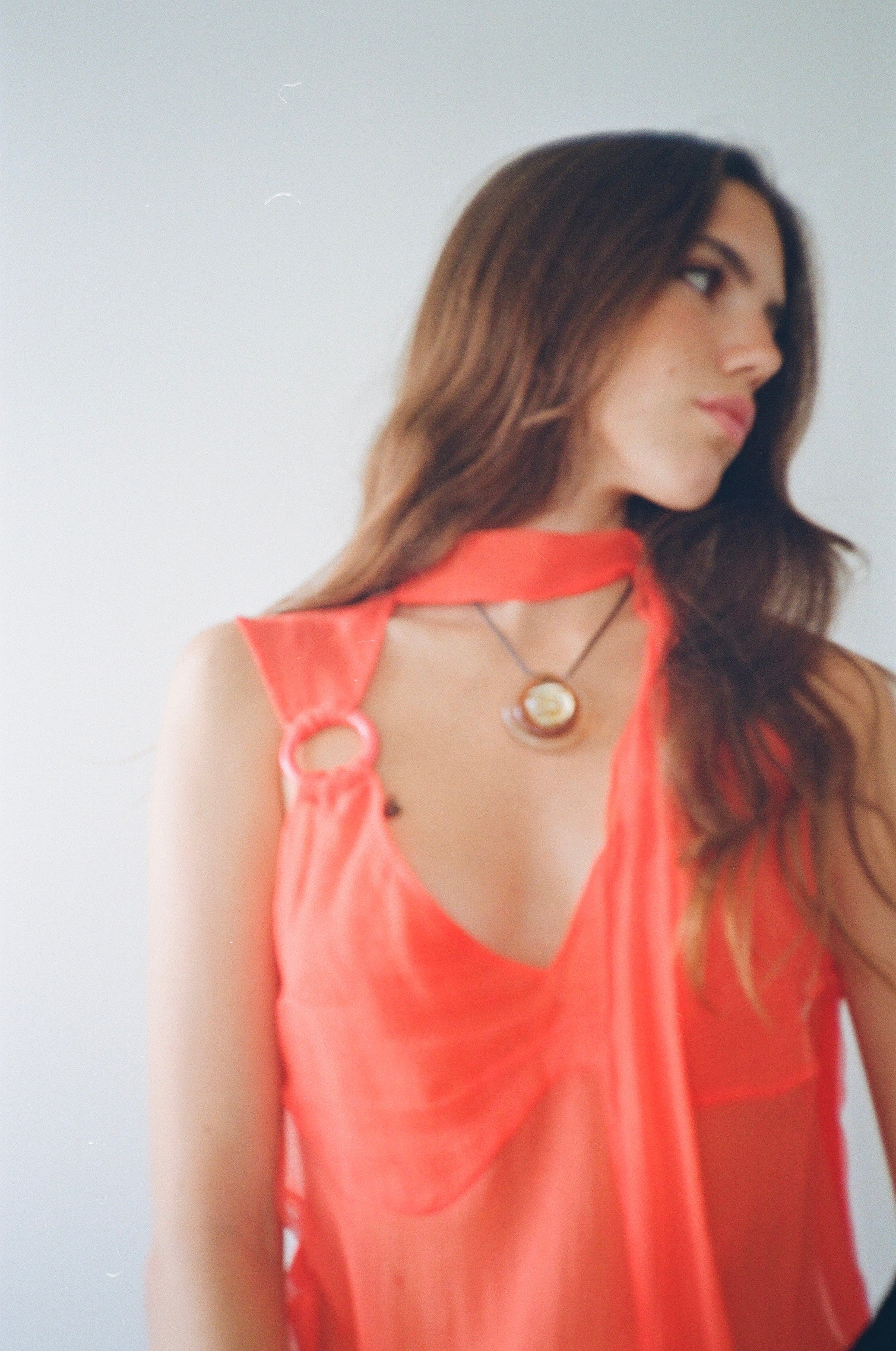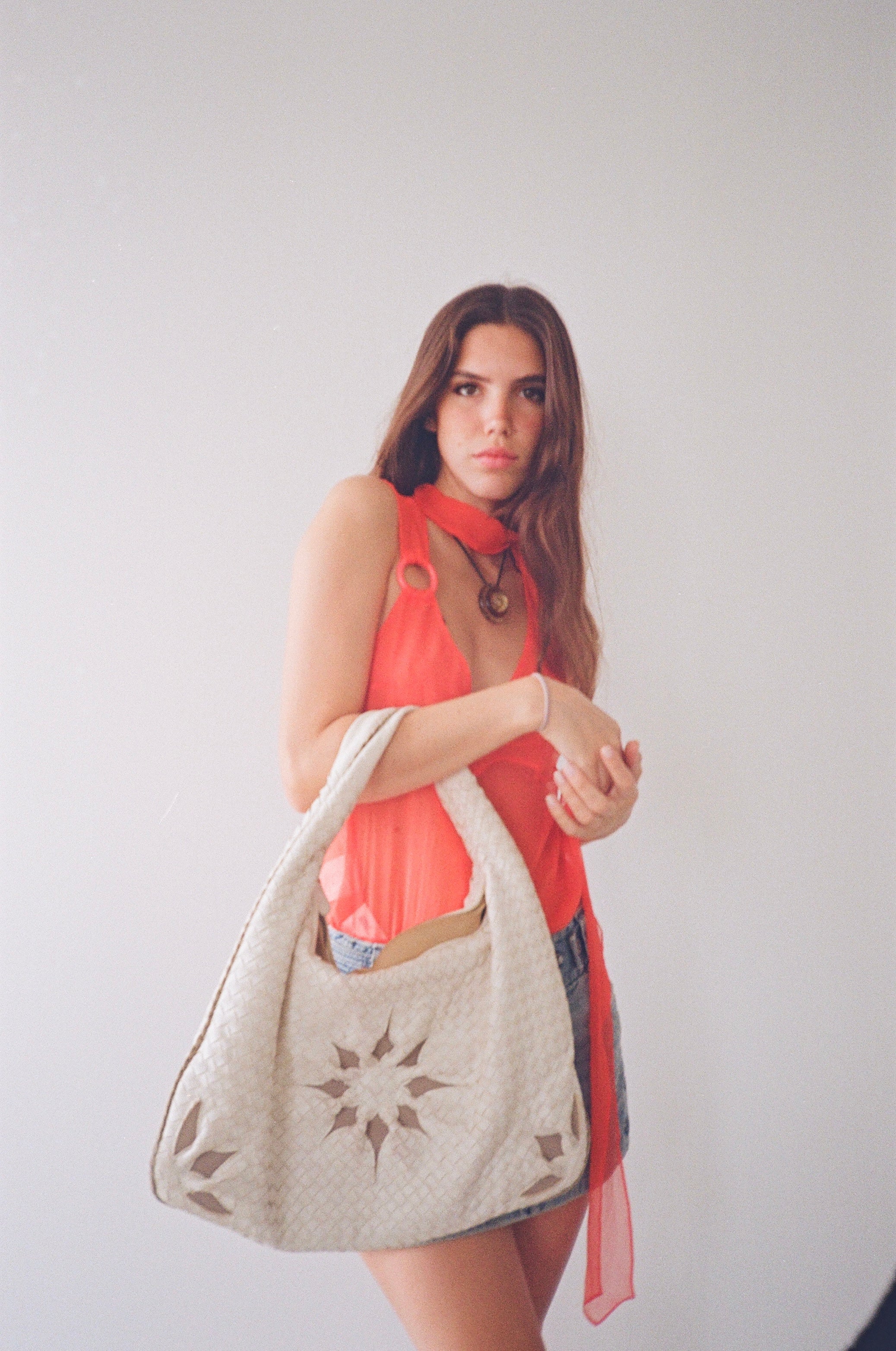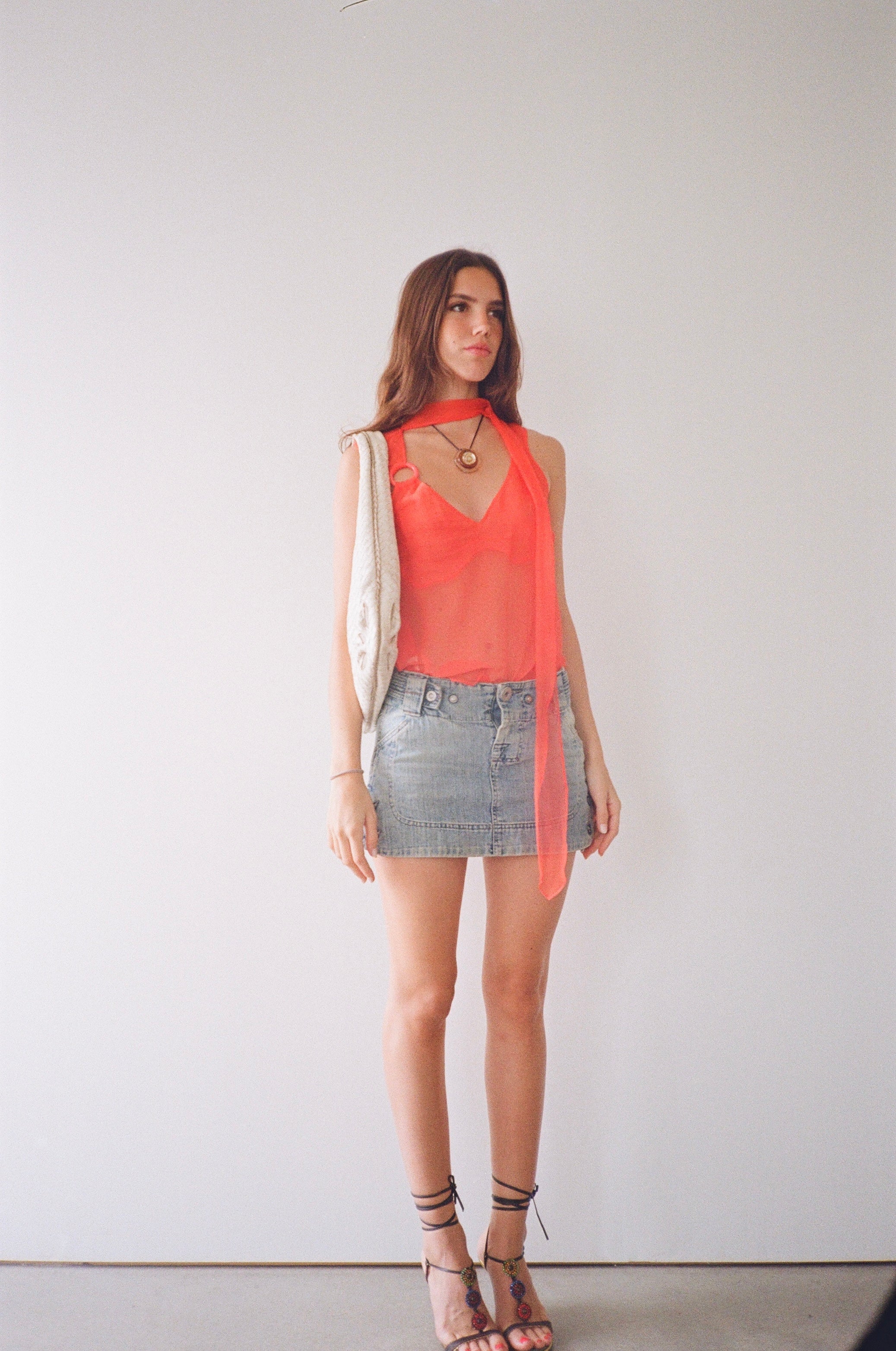 A piece by Saks Potts.
Sizing notes.

Fits true to size. Julia wears size XS. Be careful when wearing this garment as the silk chiffon is a delicate material and thread pulls can easily occur. Vibrant orange color.
Styling notes.

Julia wears the Tanja Top with vintage accessories. The Tanja Top is made from pure silk and shouldn't be washed after every wear.
More images of the Tanja Top.